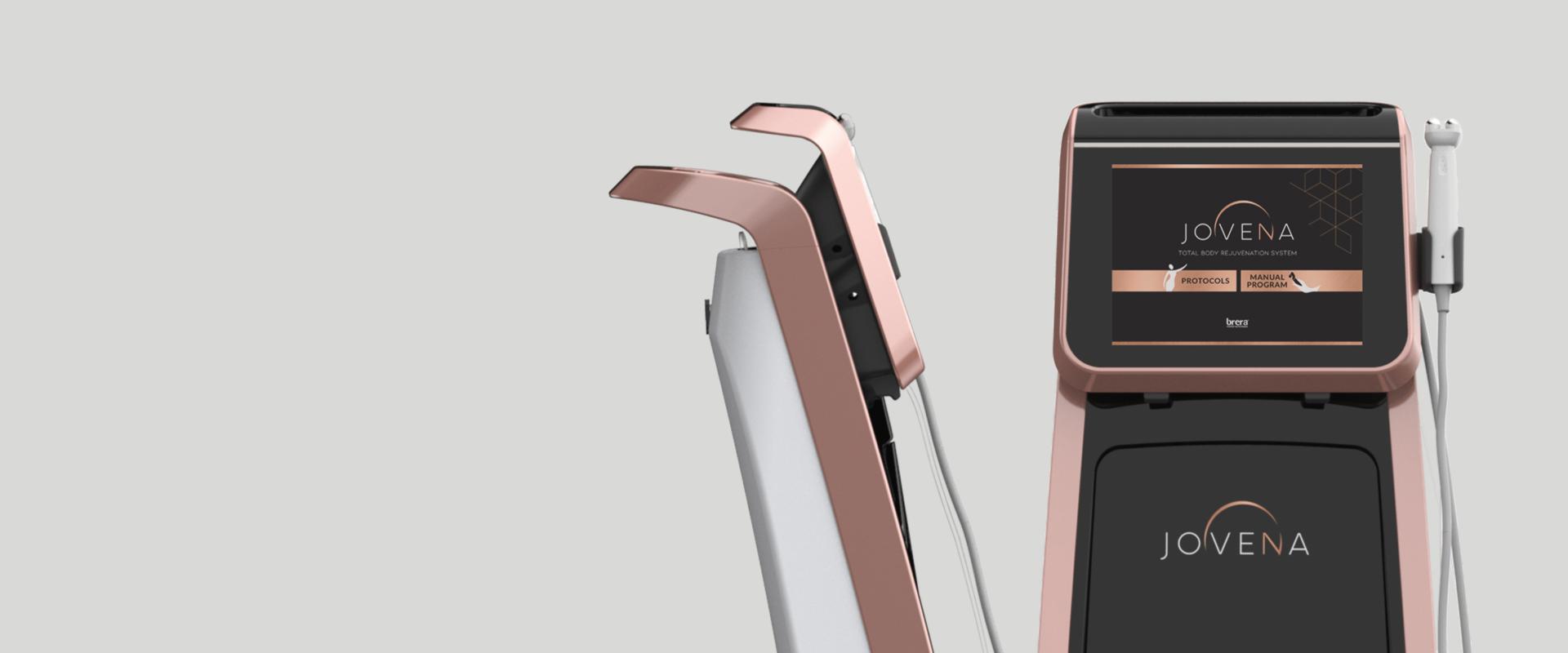 WHEN BEAUTY MEETS MEDICAL TECHNOLOGY
Studio Volpi recently helped leading med-tech producer Brera with the design makeover of one of its star products.
Brera Medical has been manufacturing medical and physiotherapy devices for both rehab and aesthetics medicine for over 40 years. As one of the leading players in the field at International level, it constantly invests in research and development as well as perfecting and improving its existing products. This is the case of one of its longstanding star devices, Jovena, used for skin regeneration and muscle restoration. Studio Volpi's brief was to provide a general makeover of the machine's design, including of its highly technological modules and accessories, making it more contemporary yet, sleek and professional.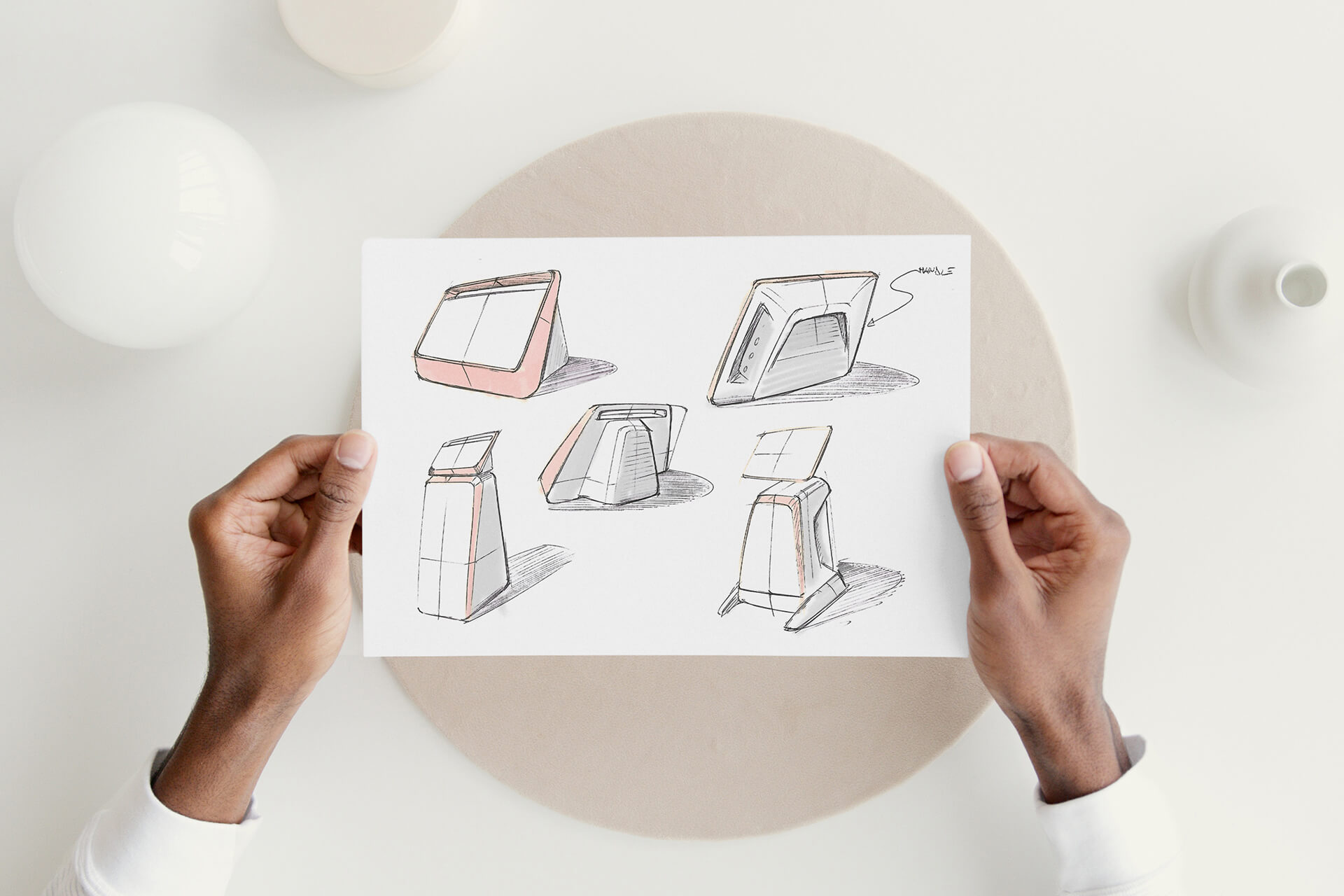 The best of two worlds
The first challenge for the studio's designers was to strike the right balance, in design terms, between the medical world, with the technical need to repair damages to skin and muscles, and that of aesthetics, providing beauty treatments of the highest level. Finding a common visual language was the starting point of the project. The new Jovena needed to blend in as a professional tool in the rather austere hospital environment and it also needed to stand out for its highly technological nature, whilst communicating a certain elegance and refinement when used in the rather more glamorous but equally rigirous world of high-end beauty clinics.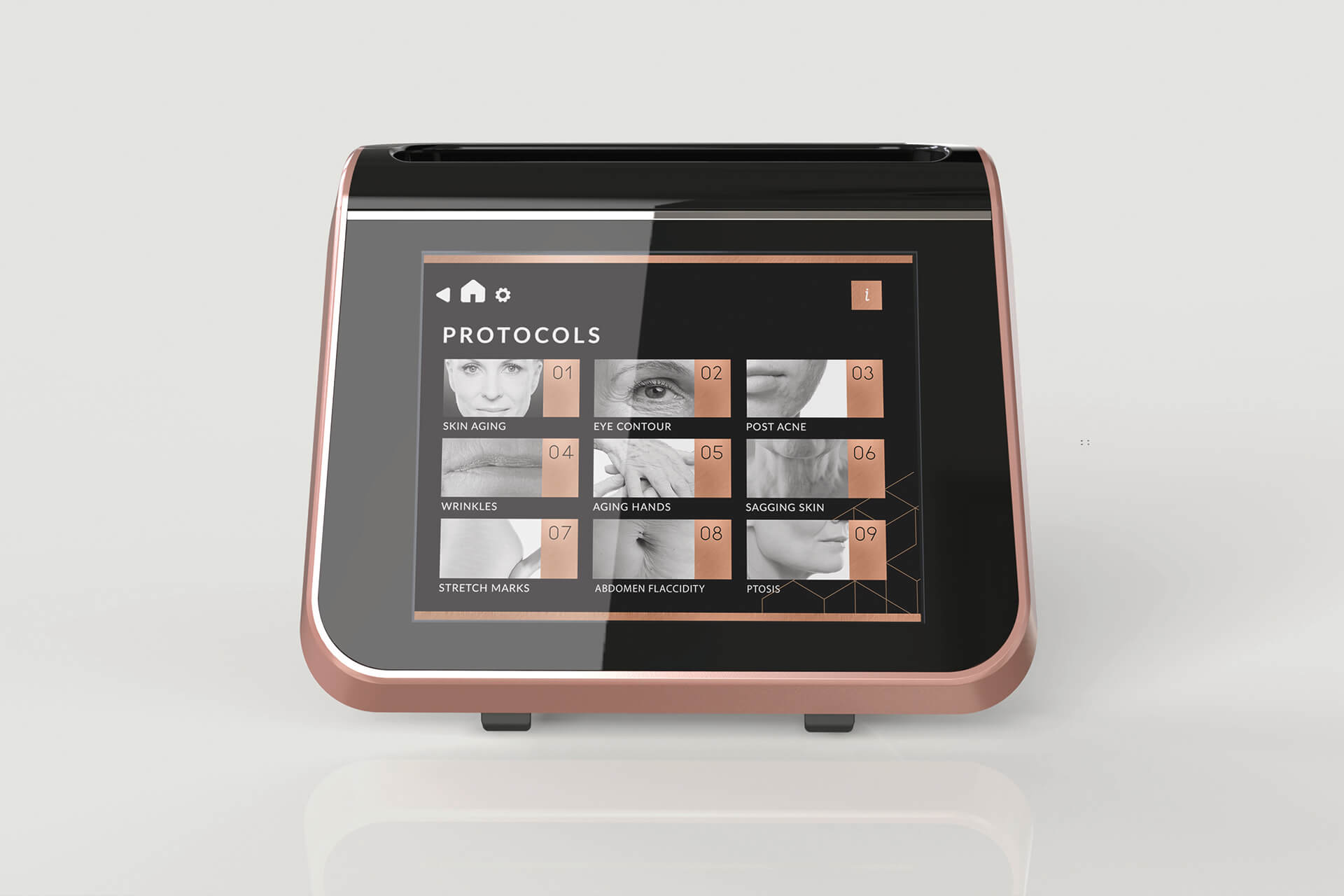 Under the skin
To come up with workable ideas, in order to understand the 'under the skin' technology of the machine, designers collaborated closely with Studio Volpi's engineers making sure design served technical performance in the best possible way. This aspect was especially important, as Jovena's main attribute is to offer a combination of two Brera patented technologies: Fractional Plasma, for minimal invasive surgery and RF DiatermoContraction to reach deeper dermal layers and muscles. Physically, the machine consists of a central unit containing Jovena's electronics positioned on top of a caster-mounted cabinet, which holds further tech components and provides some storage space. This is then connected to four interchangeable hand-pieces that deliver different treatments.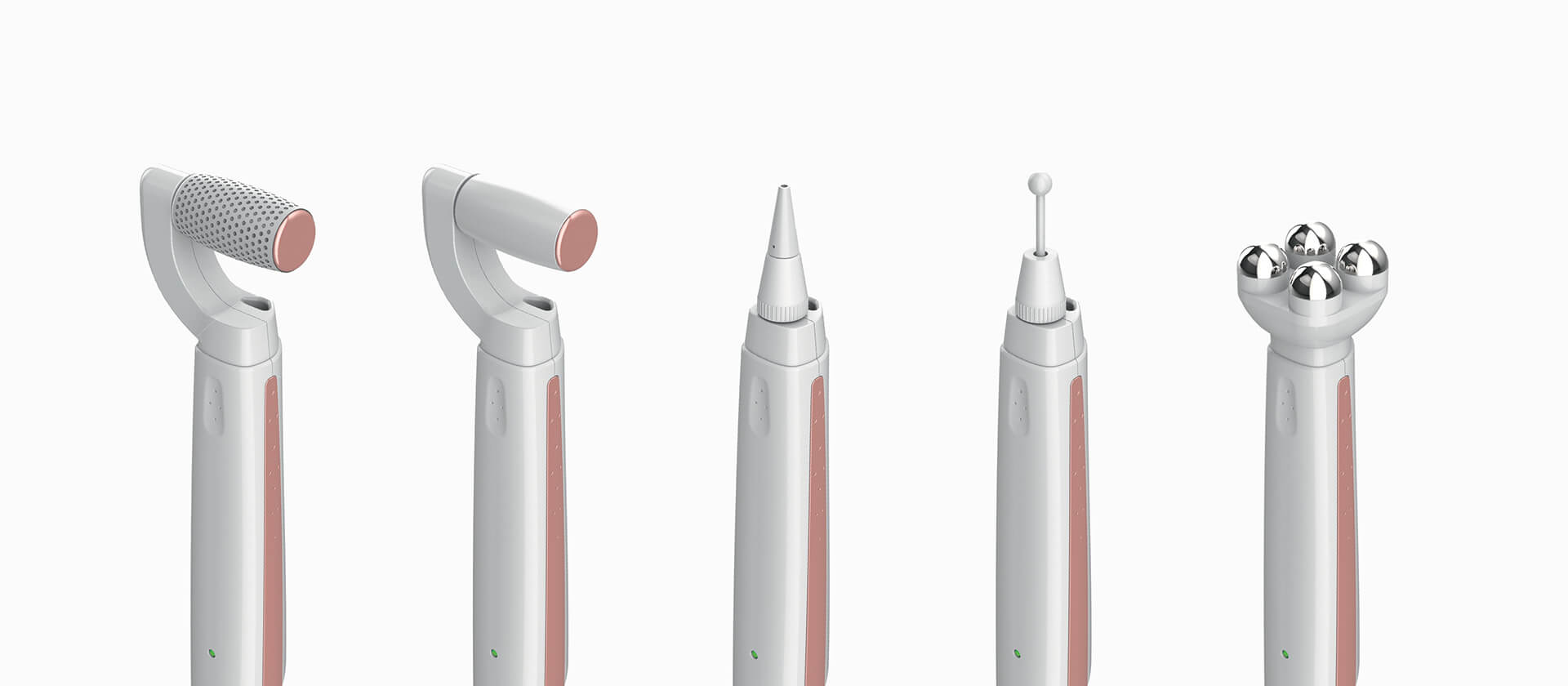 Looks and materials
Extensive research took place whilst trying to find the most adaptable materials for the structure of the device: for example, medical grade components in some areas and accessories and additional elements for the cabinet in other. An in-depth study of the ergonomics of the hand-held pieces was also conducted in order for the operator to apply the treatments in the most efficient way.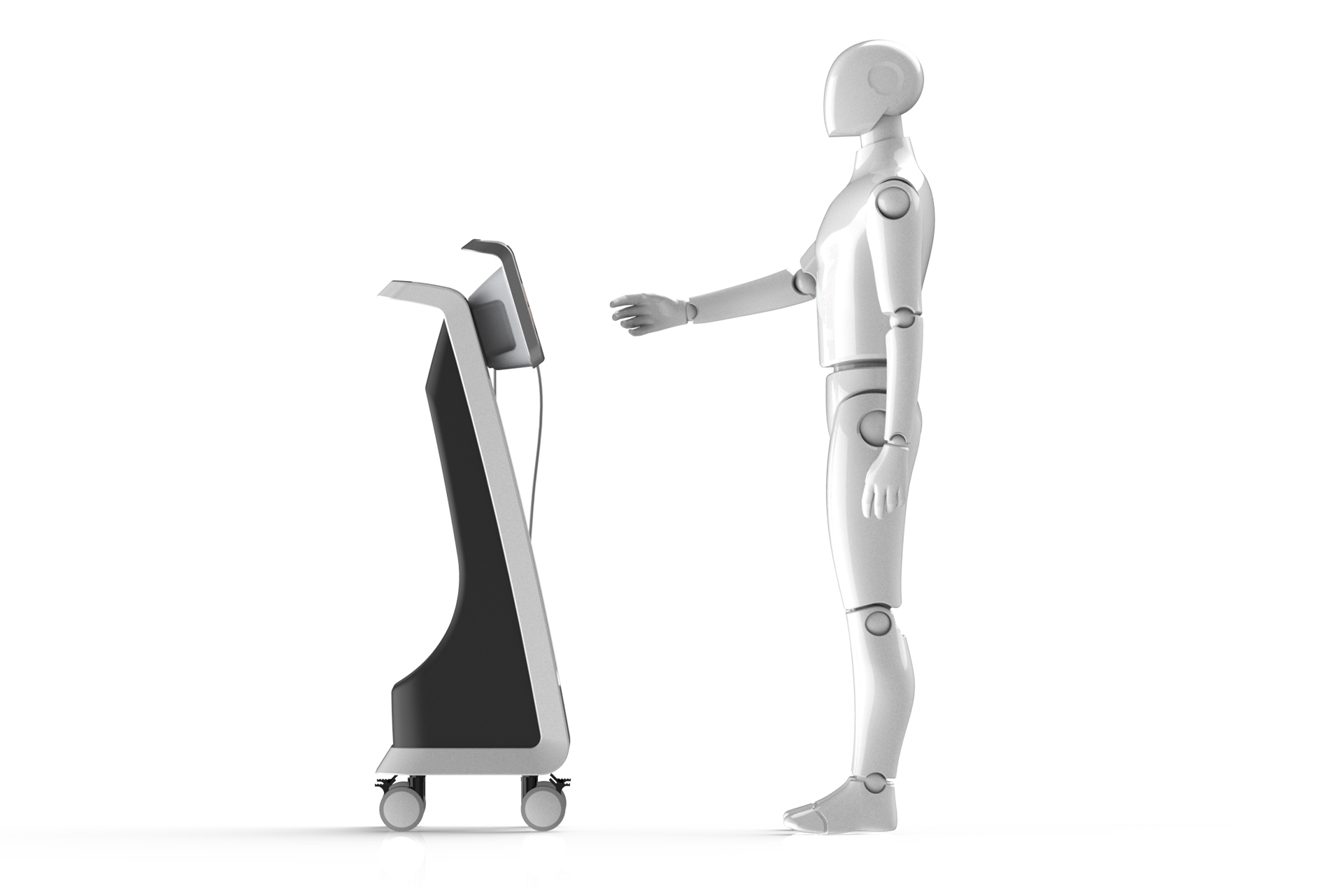 Special attention was also dedicated to the hand-pieces' heads, ensuring comfortable treatments with little or no pain for the patients.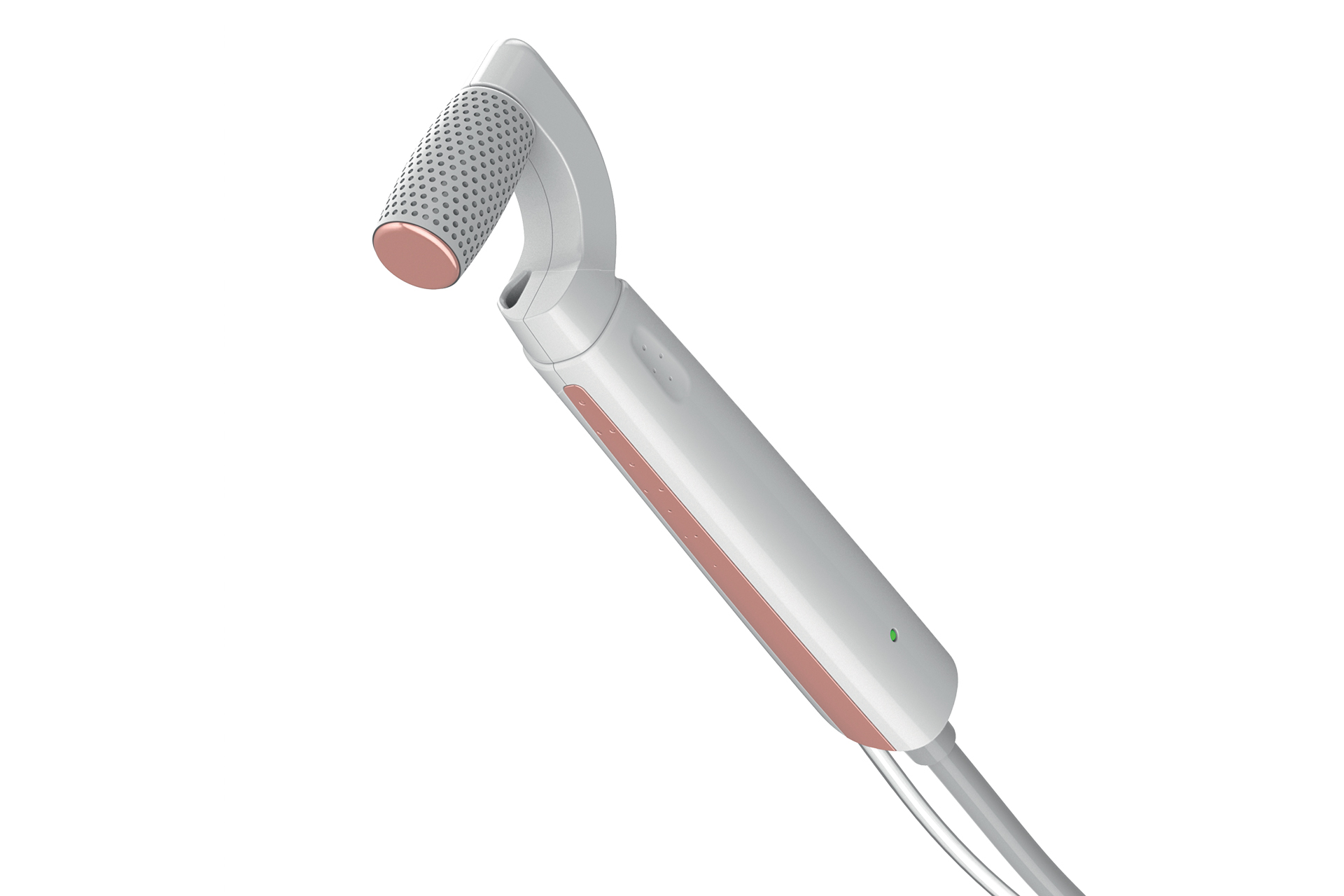 Looks, as previously mentioned, were important to convey a sense of refined elegance for Jovena's deployment in the beauty clinic context, so particular attention was given to finishings therefore, the brass-effect detailing was incorporated in the design.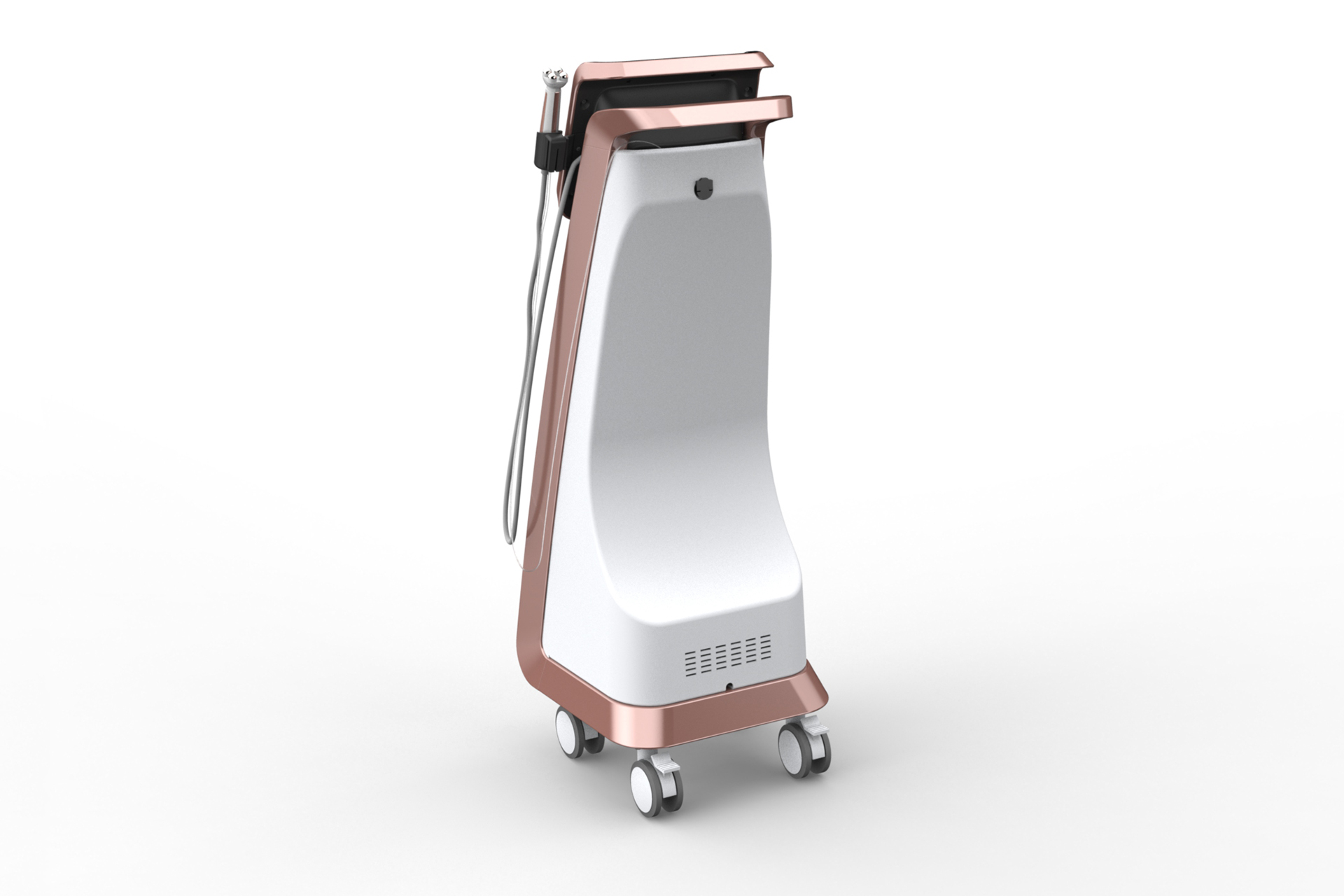 Multidisciplinary is the word, once again
Once again, Studio Volpi's multiplicity of skills and competences within a fruitful creative environment, made the success of a project that had a strong scientific and technological side to it. Working side-by-side Brera's engineers allowed our designers to make quick progress in their work and finding the best solution; for example, the top unit was detached from its base so it could be used in a more agile configuration.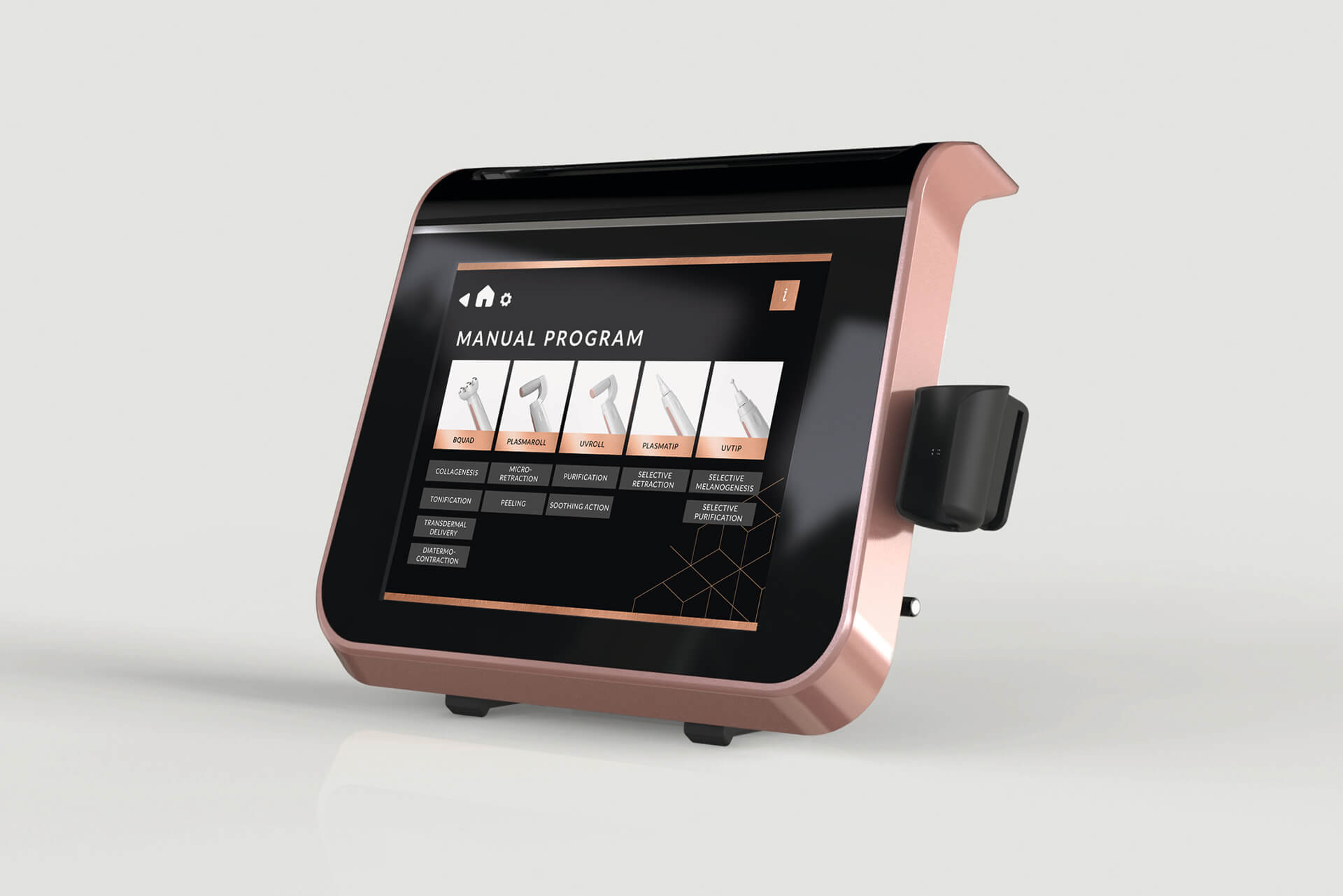 The studio's third area of competence, branding and communication, was instrumental in the development of matching support materials: such as product brochures, ad campaigns and other ATL and BTL materials. All of these contributed to Brera's branding and the correct, coordinated positioning of Jovena across multiple channels.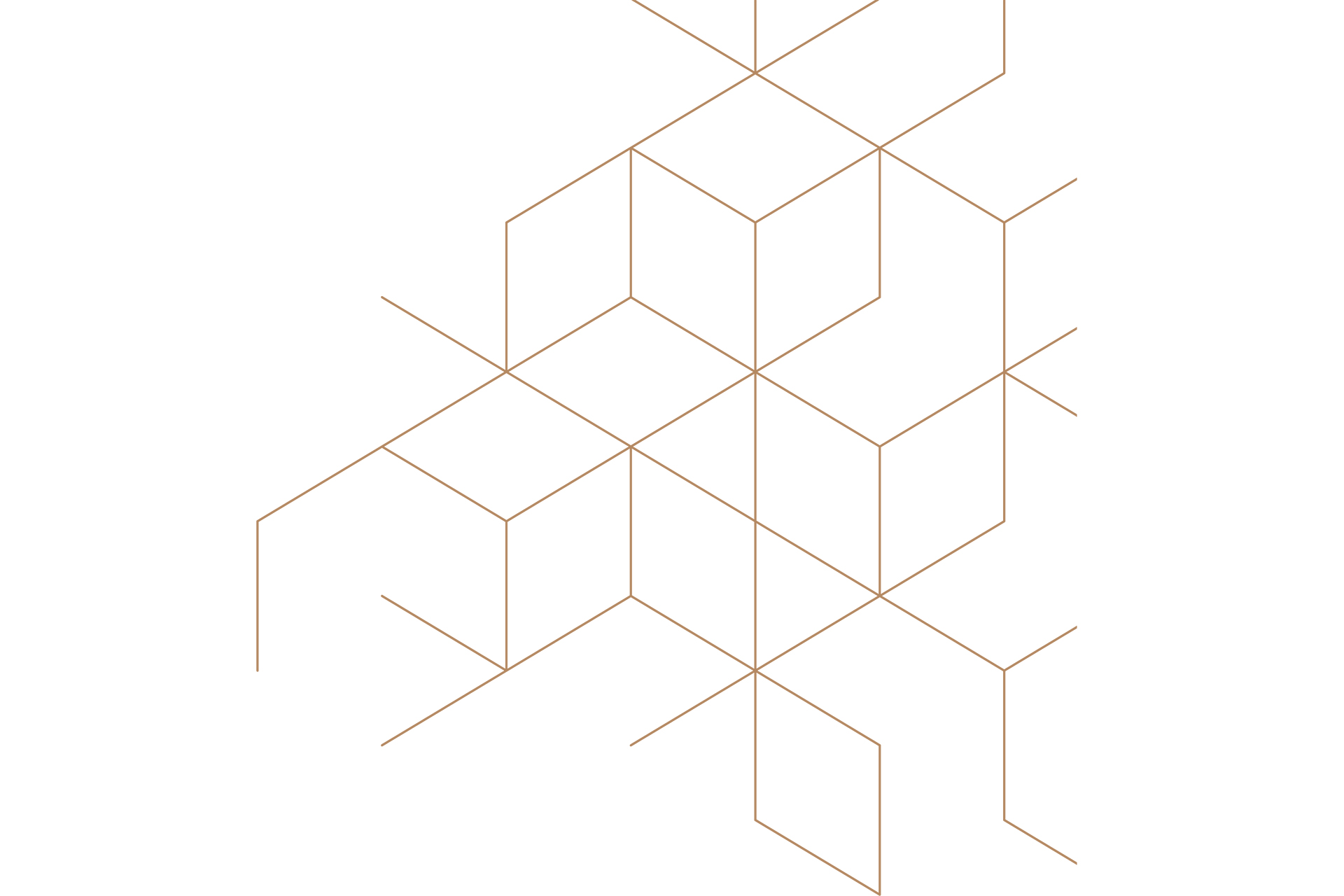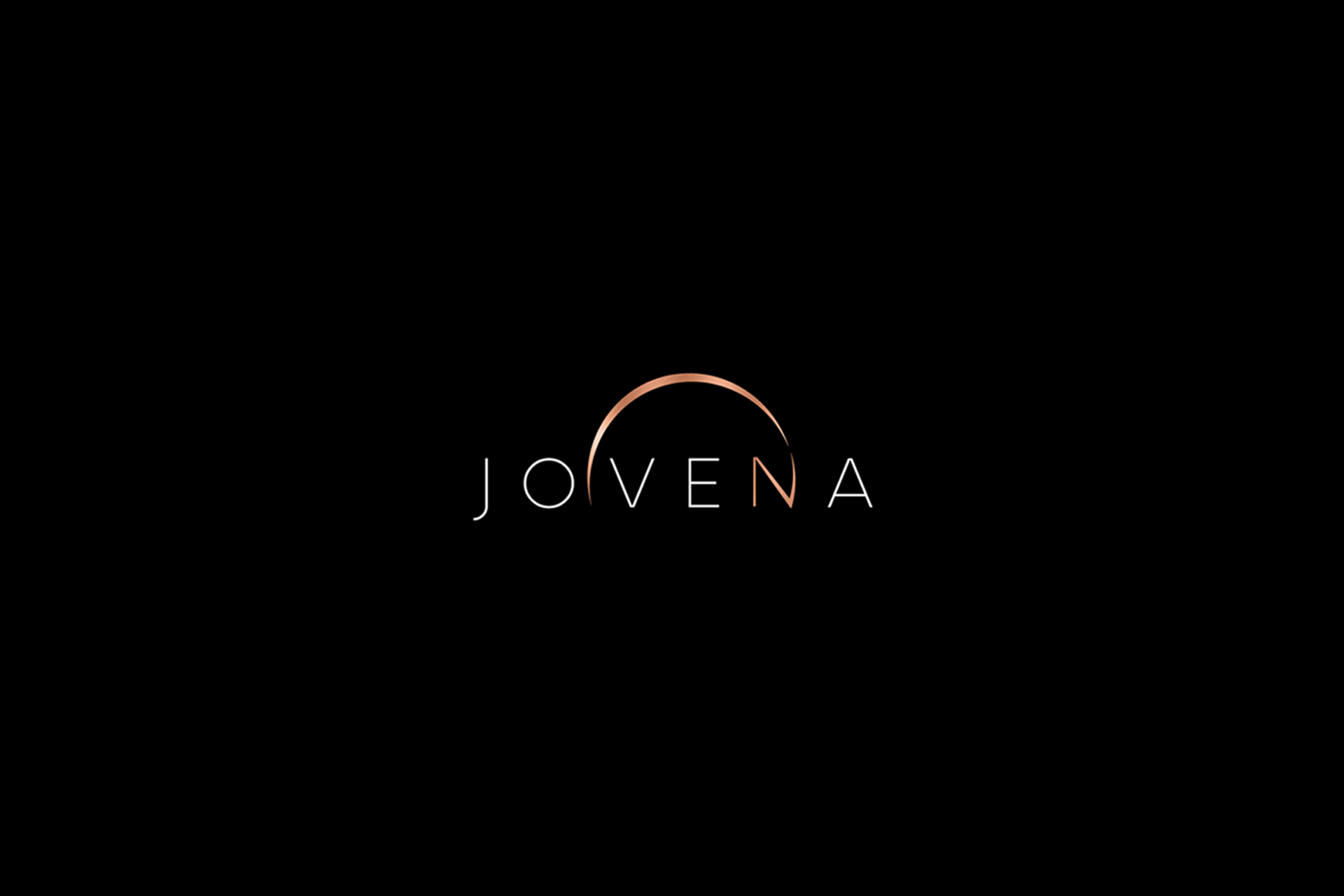 The best medical technology looking its finest
Every detail in the new Jovena portrays an image of highly advanced technology combined with a decisively appealing look, conveying a strong sense of efficiency, safety and well thought-through design for specialist purposes.
The Jovena project shows how much Brera's approach to technology and beauty can be innovative and successful. Studio Volpi was possibly the best partner to juggle state-of-the-art technology, engineering, design and communication in the same project.
In other words, the more clever you are the more you deserve to look good!