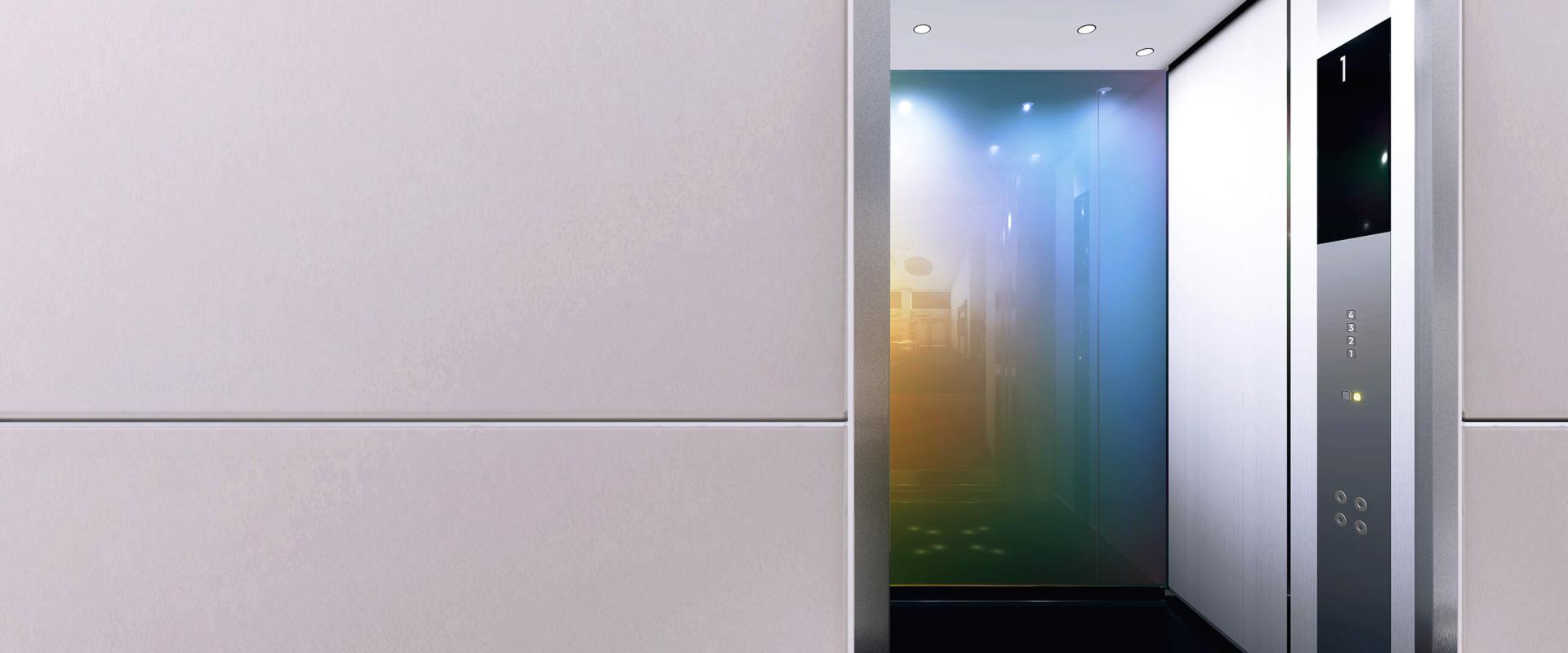 ELEVATING THE LIFT PROPOSITION
Kone
How Studio Volpi translated the entire product catalogue of leading elevator manufacturer Kone into a compelling and most realistic VR tool.
Finland-based Kone is a global leader in the elevator and escalator industry. Its products are a highly complex mix of leading-edge technology, design, and industrial and civil engineering. They literally lift millions of people and countless tons of materials every day around the world, respecting the most stringent security standards and international regulations yet at the same time seamlessly integrating into the most varied architectural contexts. Elevators are also quite bulky items, and costly to build, even as mock-ups, and when it comes to illustrating the depth and variety of Kone's proposition, which, as one can imagine, is pretty much immense, this constitutes a considerable logistics and economic challenge.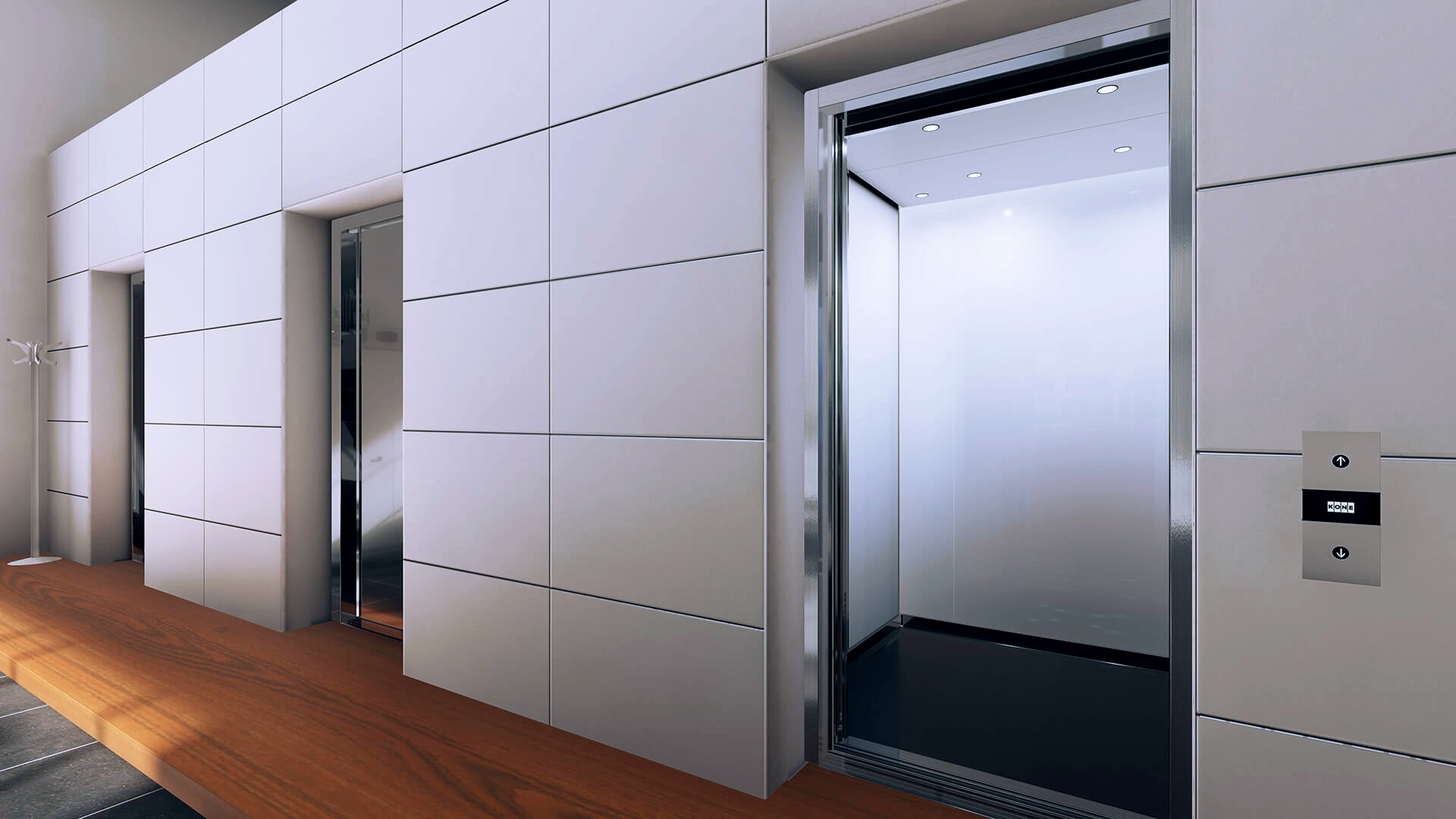 The company recently called on Studio Volpi to help build a VR tool to showcase its vast production with the endless configurations and personalised versions it can offer, without having to walk prospective clients around gigantic showrooms or browsing through thousands of pages of catalogues.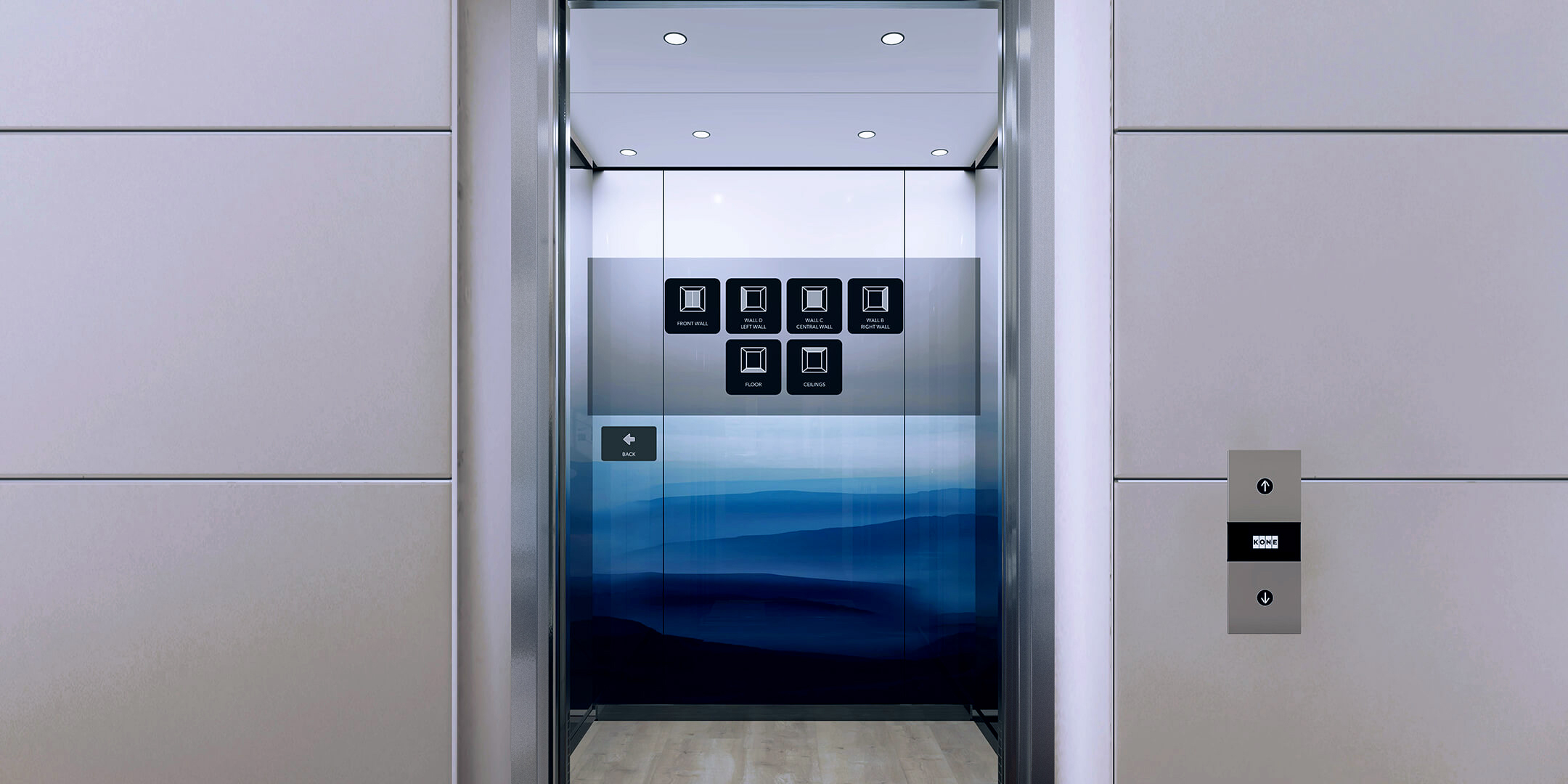 Goggles on
Joining the dedicated Kone task-force of engineers, sales professionals and designers, Studio Volpi's own team of software architects, developers and 3D designers started working on the concept of an immersive tool that would render the look and feel of Kone elevators' infinite configurations, from the inside!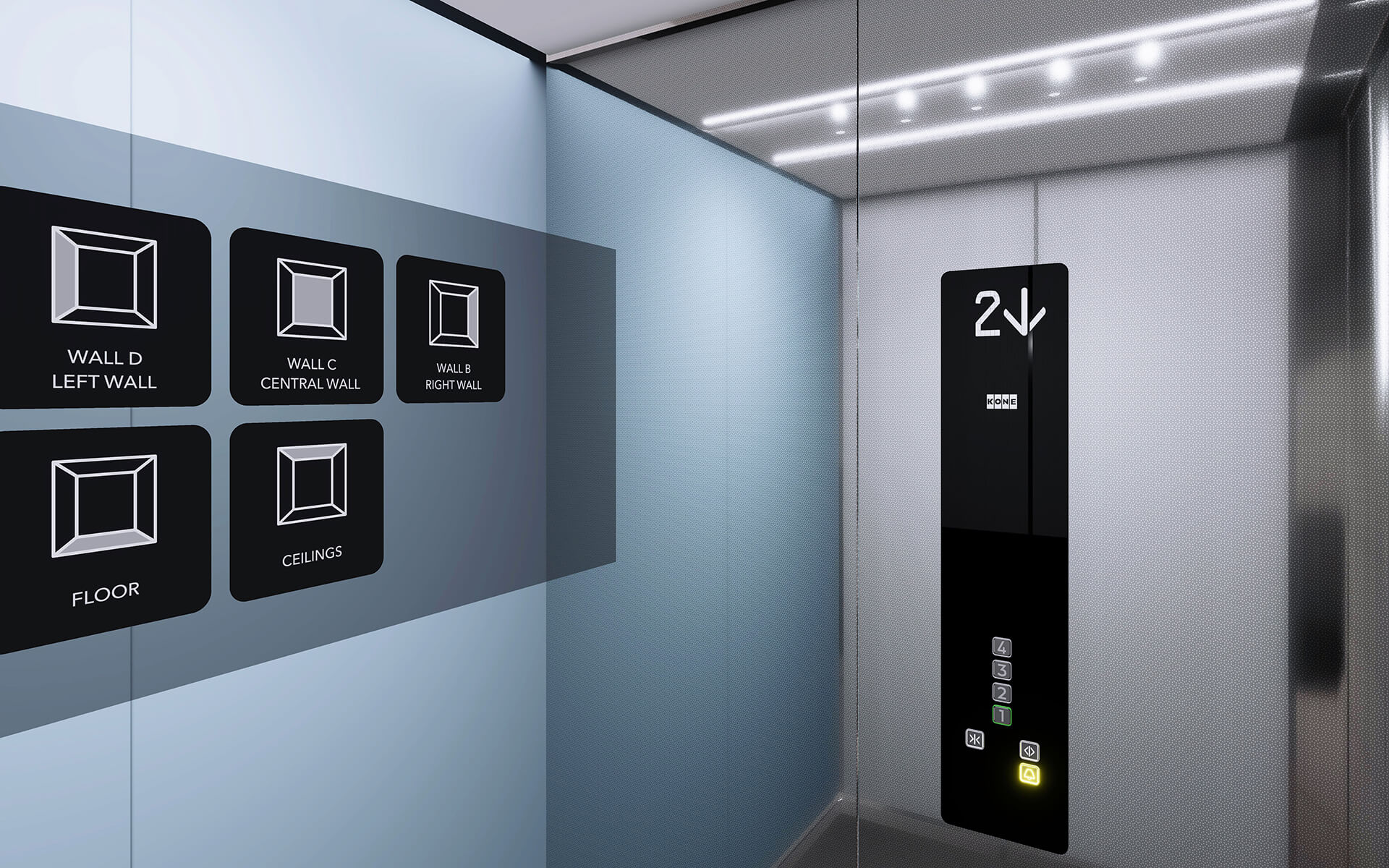 Through the use of goggles and hand controllers, the tool's users would in effect find themselves inside a virtual elevator, with the possibility to review as many combinations as wanted, even "touching" them virtually, without having to move from the simulator's special mock-up lift-car.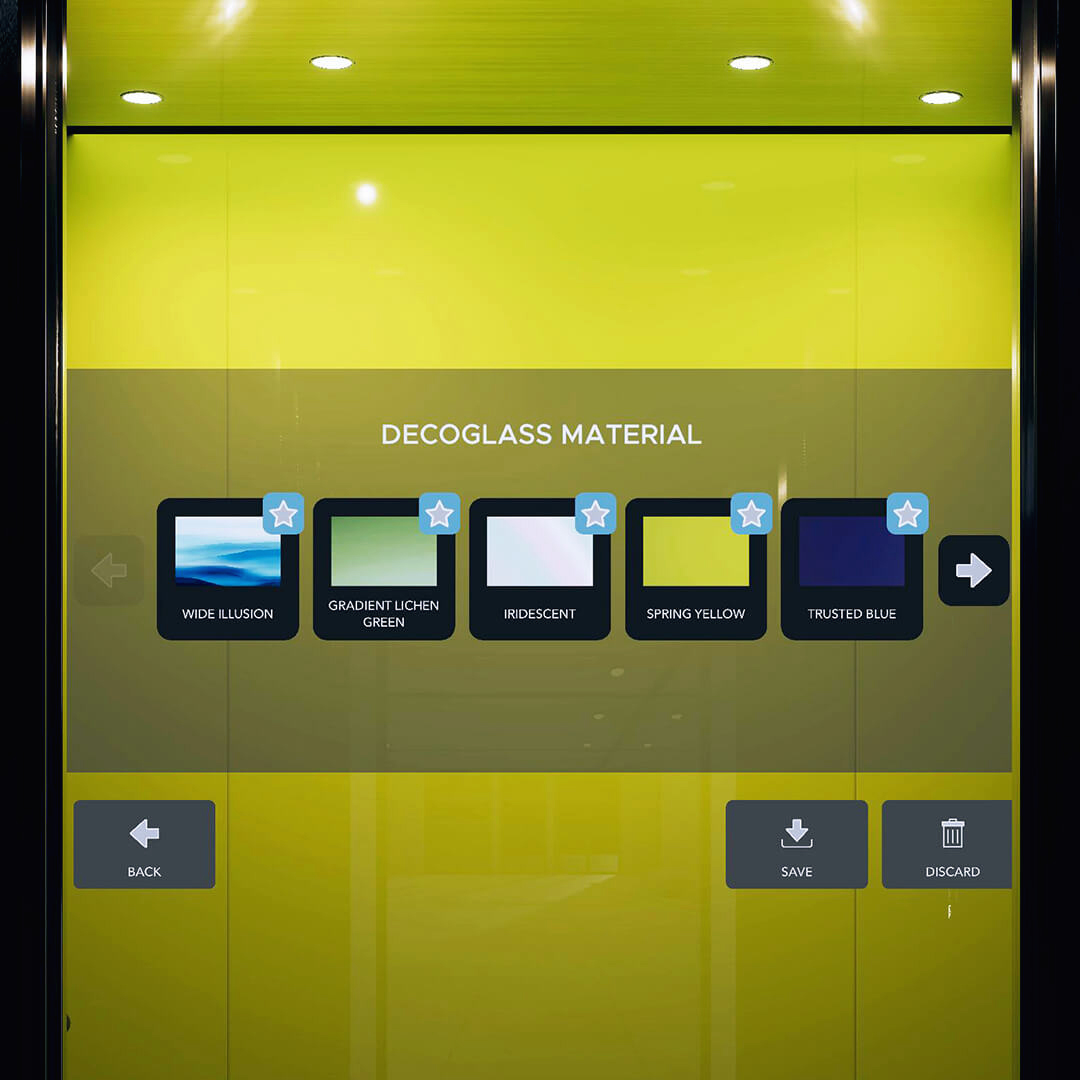 The resulting 3D virtual experience was quite impactful, giving a very precise idea of the real look and feel of the various solutions, which could be selected in real time. One could zoom-in on details, getting a better understanding of the workings, make some changes instantly or choose a different configuration, in a matter of seconds, for a completely personalised product. In that it far exceeded traditional tools such as paper catalogues and indeed 2D computer-based configurators.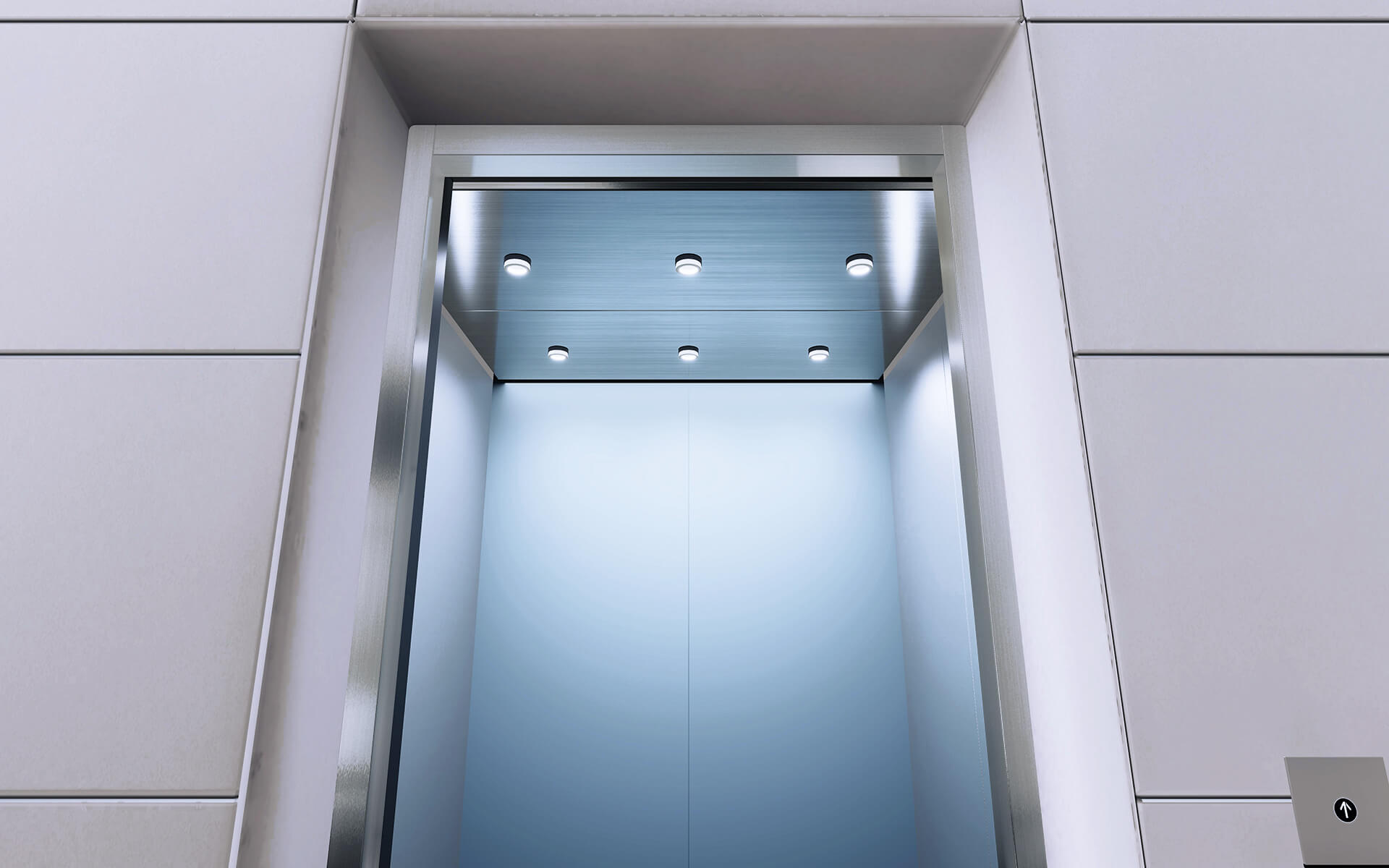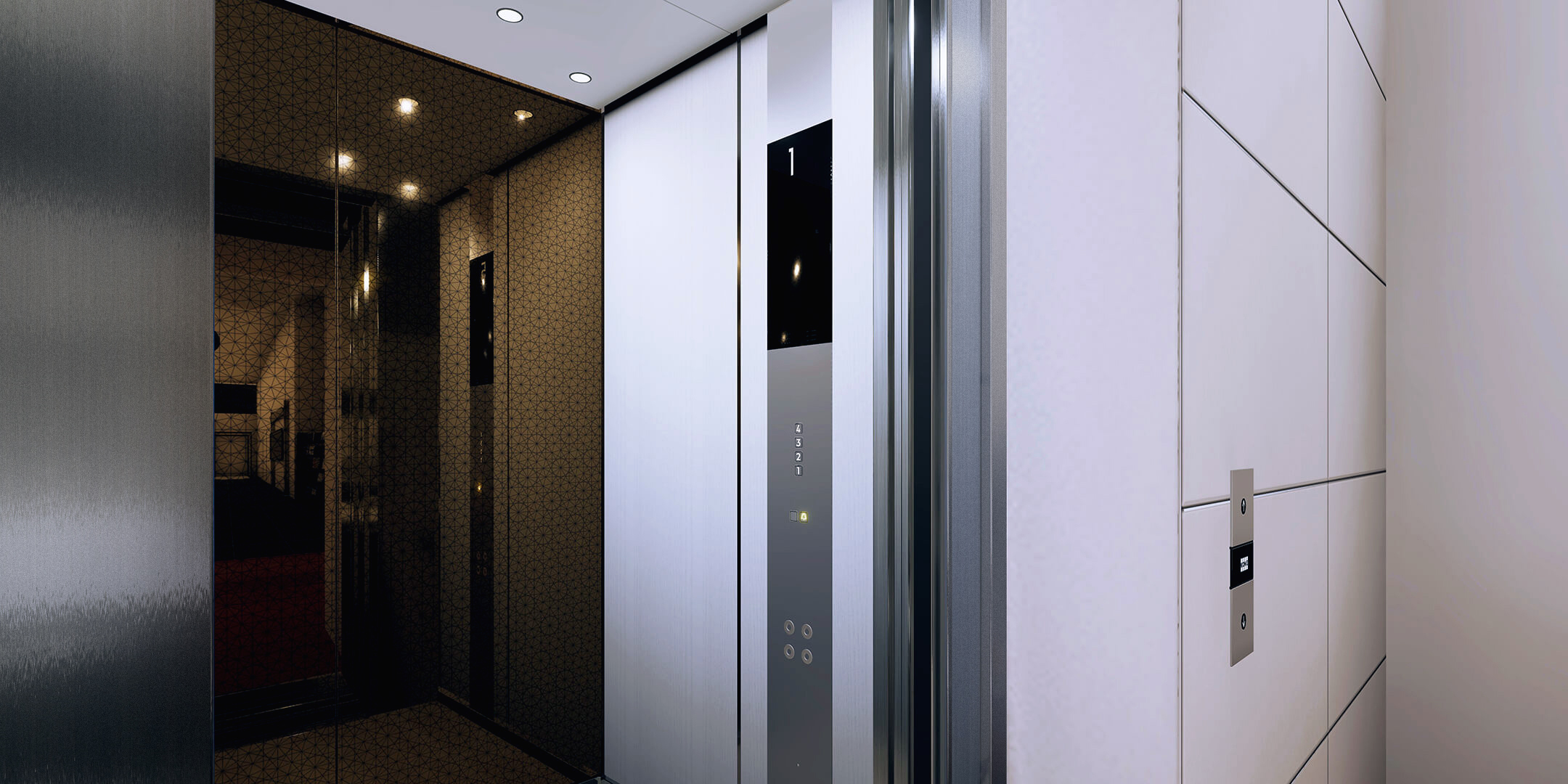 7 billion combinations
One of the challenges the team had to address was represented by the fairly large number of base models, around 20, that could combine with the more than 200 component options, to which one needed to add all the further personalisation possibilities, including detailing, textures and colours. All in all, this represented more than 7 billion possible combinations! Another element of complexity resided in the numerous "exclusions" - technical or regulatory constraints - linked to the various base options that precluded their combination with a certain number of further options.
For the tool to work effectively and reflect real-life possibilities and combinations also with respect to industry standards, these exclusions all needed to be accurately mapped out and correctly inserted into the system. Altogether a mammoth task for the Studio's software architects and developers, and one which required special, dedicated hardware in the shape of a high-capacity PC unit to run the configurator. In fact, in terms of Kbytes, Kone's VR configurator entered Studio Volpi's hall of fame as one of the most gigantic VR applications ever.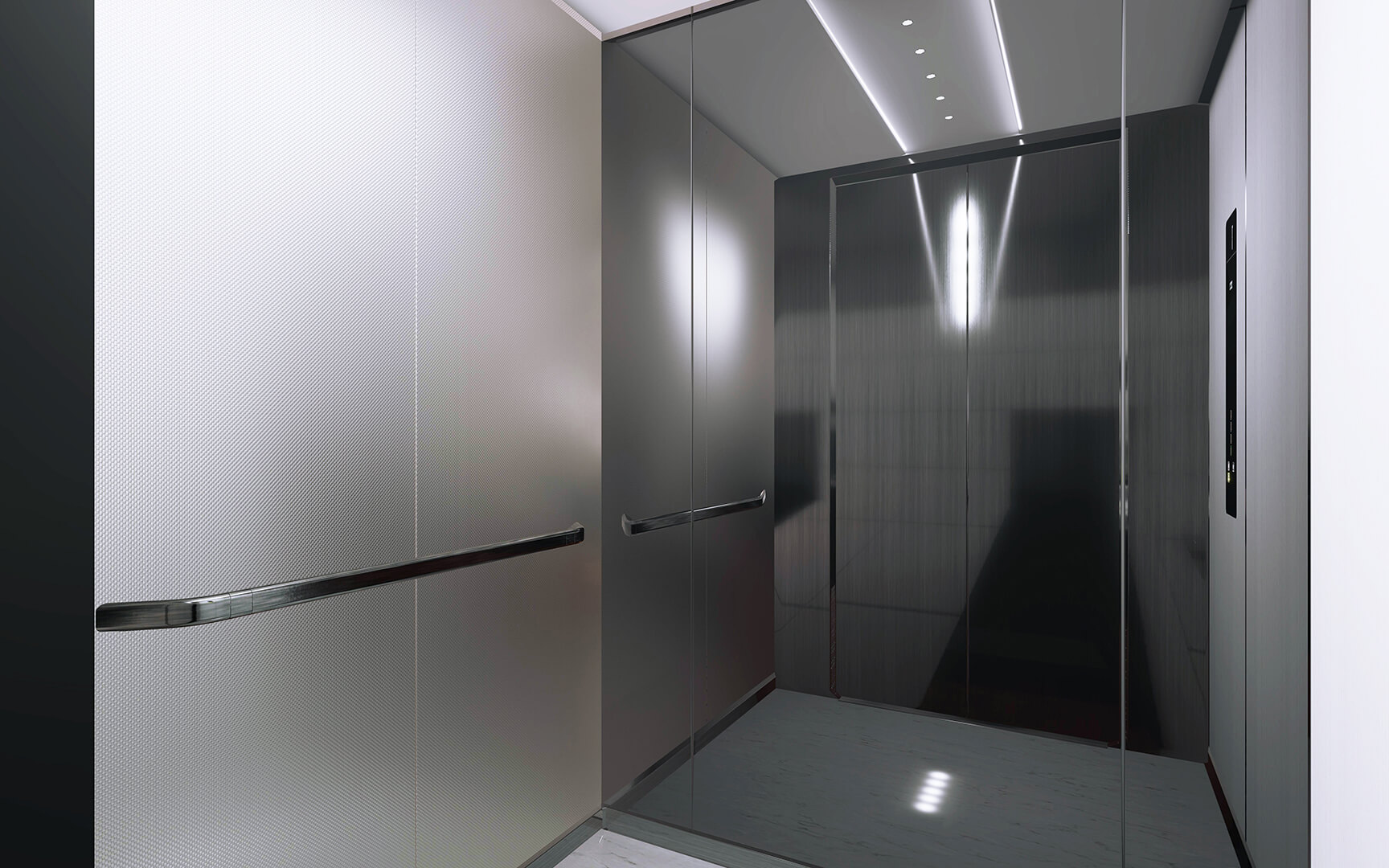 Designing the User Experience
Imagining the UI, the User-Interface, represented the first building block towards creating the whole user experience. What visitors would see, feel and perceive was carefully planned, starting wit the simulator's see-through dashboard, that appears "floating" in mid-air in front of the user. From there, using the hand controllers, one can select the various options available and configure the simulated lift-car, from scratch or starting from an existing model, adding or removing all possible and compatible options. In fact, the experience starts outside the lift, with a choice of two locations: a virtual hotel hall or Kone's headquarters own Light Lab space. From there, one can virtually "call" the lift by pressing the virtual button by the lift's doors.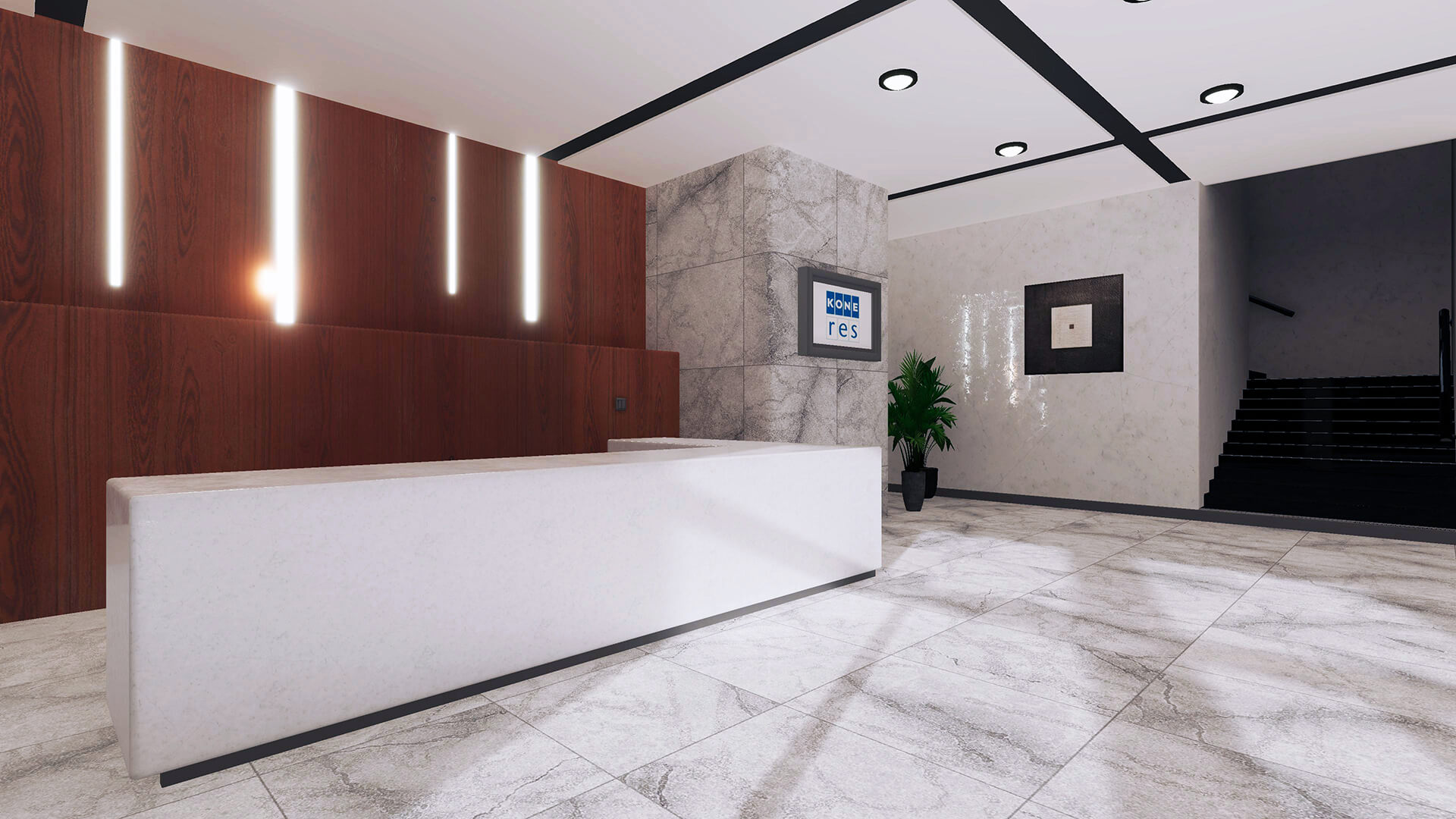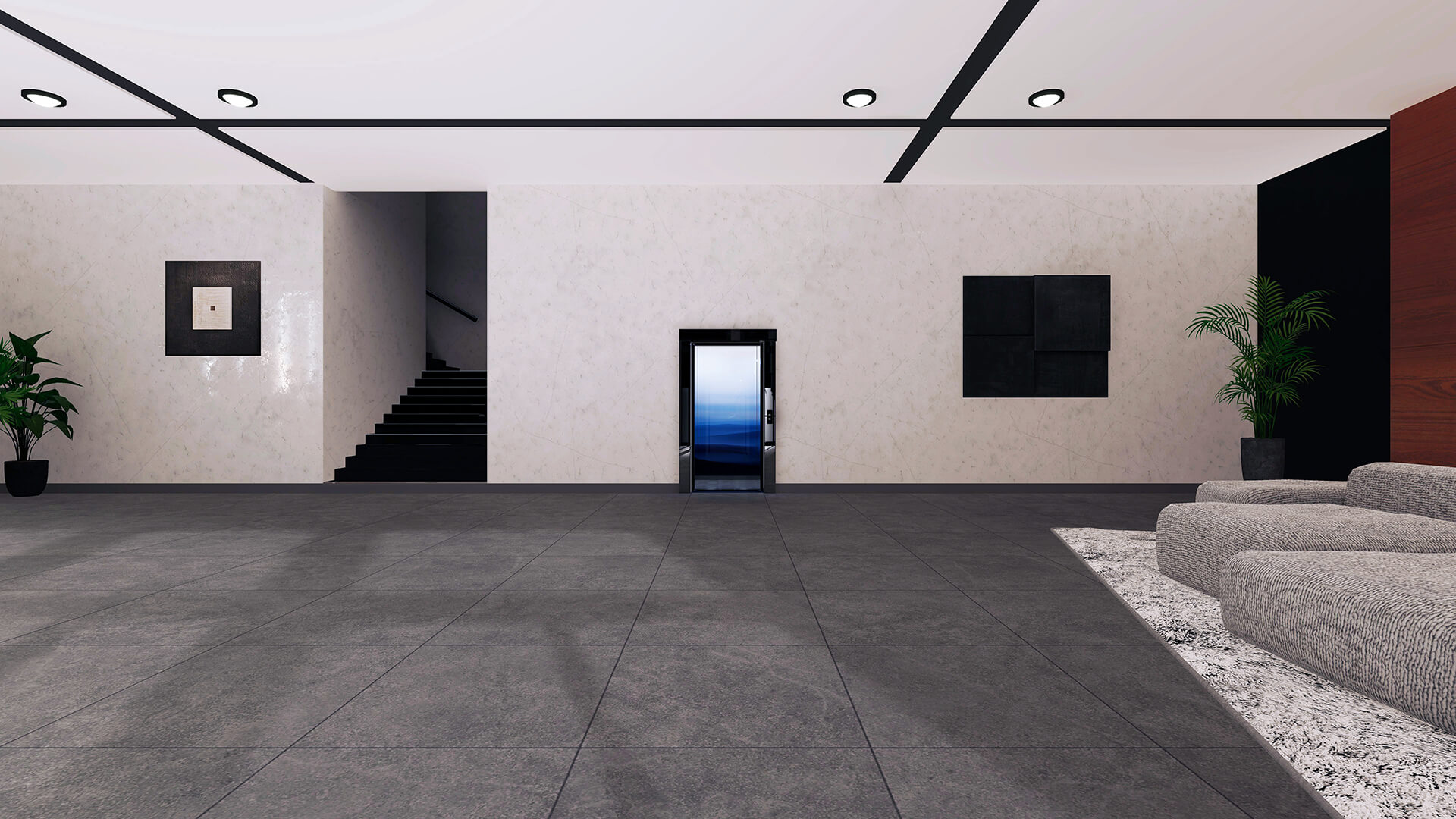 The User-Interface was entirely designed in-house by Studio Volpi's team, up to every single icon on the dashboard, to make the experience really unique to Kone. Configurations tried out in the simulator can be stored for future reference to compare with other solutions.
Beyond physical prototypes
Kone's VR configurator tool is by all means a powerful sales instrument, since just like a physical prototype, better than a physical prototype, it allows prospective clients to experience the real feel of the company's products, but not only. Any possible combination can be tested and experienced with a level of variety and detail that would be unthinkable with a physical prototype. Moreover, it can be updated with the latest additions to the catalogue in a matter of minutes. This tool is ideal for visiting clients at headquarters, but also for trade fairs and exhibitions where space is indeed very limited.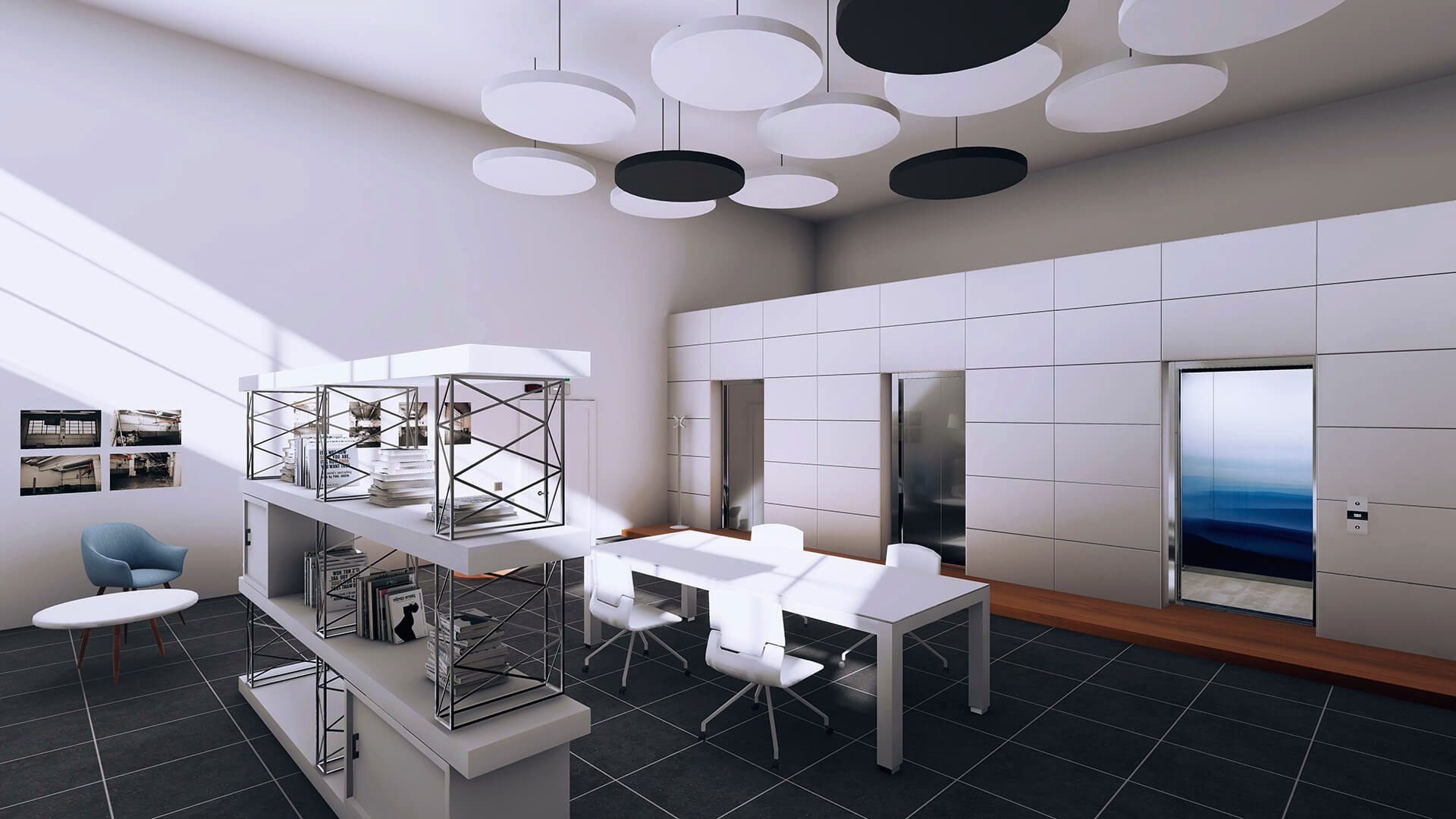 The VR configurator can open up a whole new world for visitors as they step into the configurator and experience first-hand the extension and depth of Kone's proposition, in the reduced space of a trade-fair booth.
From the building industry to interior design, to the furniture business: the sky's the limit
The possible fields of application of such a tool are countless. In fact wherever products are large, costly to produce and come in a multiplicity of models and potential configurations, it is the ideal tool for both a company's showroom and trade-fairs around the world. In these situations it undoubtedly has a positive impact on logistics, transportation and the environment. It certainly doesn't replace reality but offers an incredibly realistic, immersive and most comprehensive experience of a company's production.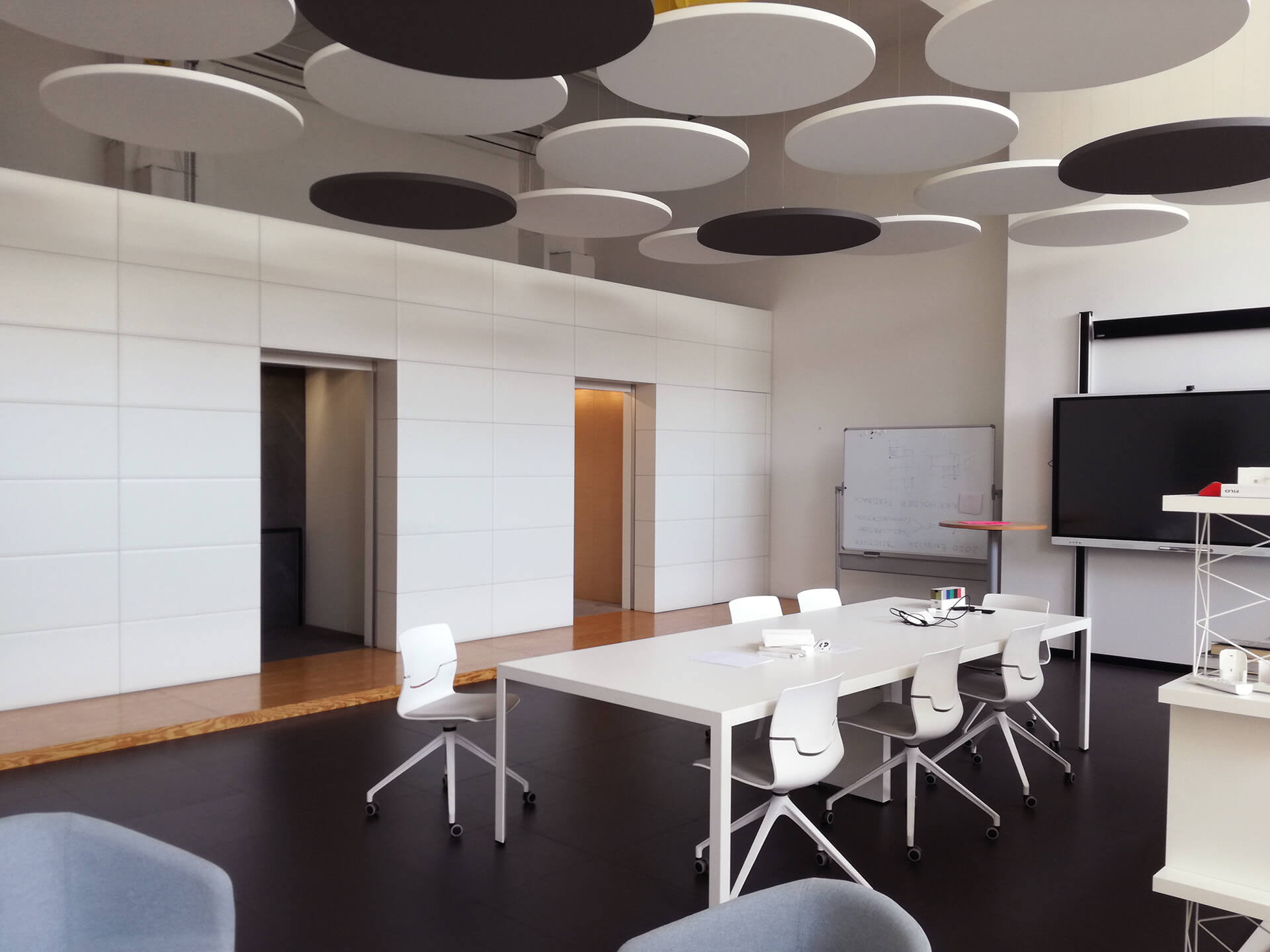 Kone showroom in Milan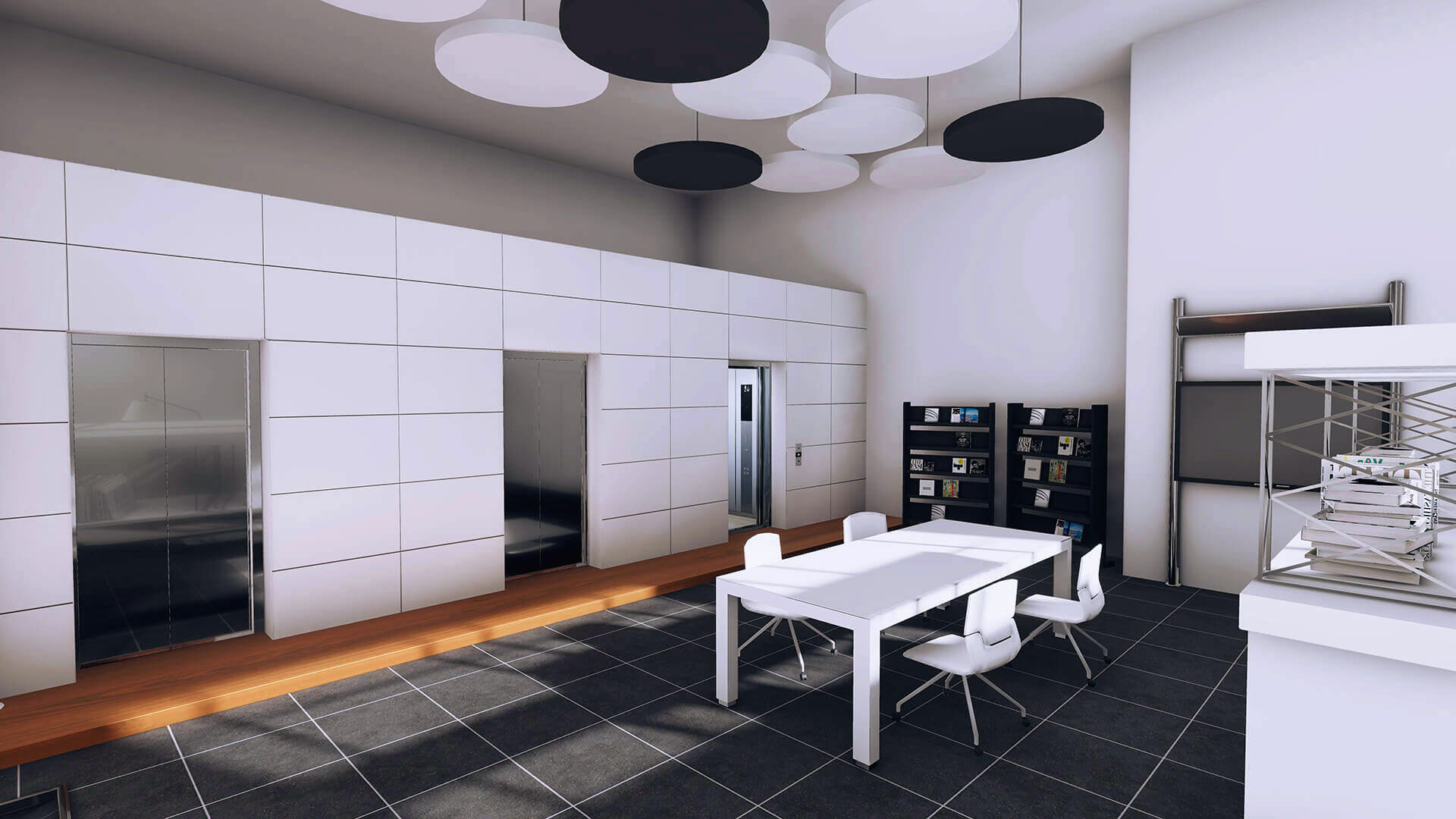 VR generated