Prospettive

Jun 16, 2020
Think differently: insights on UX Design. An interview to Nikola Mitrovich, Lead UI Designer
Scopri di più
How is our "new reality" shaping the world we live in? We are all asking ourselves the same question. But what we are doing at Studio Volpi is to work to find an answer. Or to create one.
In order to gather insights on our approach, we are involving in a series of interviews some of our talents. Let's start with Nikola Mitrovic, Lead UI Designer: we asked him to share his point of view on the current situation, from work from home to how new strategies and visions are reshaping the approach to UX Design.
Hi Nikola, let's start with a "simple" question: how do you imagine the future, post pandemic?

I don't want to predict any future scenario. We're already flooded with visions, predictions and science fiction. And, honestly, I've just sent my crystal ball to get polished, so I can't do it even if I wanted to. On the other hand, we need to continue with our lives and businesses. Let's focus on that.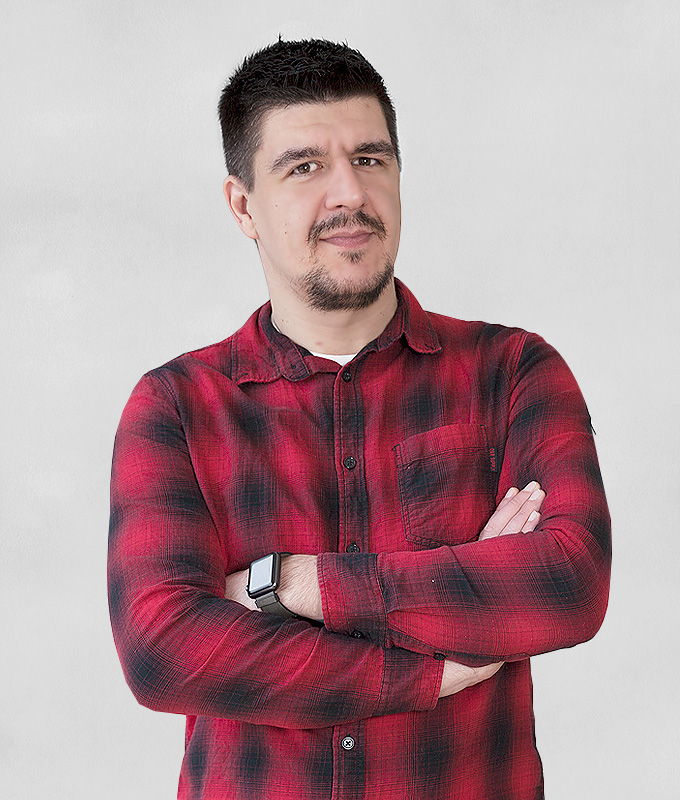 So, what is your approach to the current situation?

This horrible situation caused pain and sufferance, so it would be irresponsible and disrespectful not to learn from the pandemic. It's a metter of evolution. Nature comes out stronger after every catastrophe, so do we. Einstein said that "in midst of every crisis, lies great opportunity", and all of us should look for the opportunities.
One of the every day challenges we are facing now is remote working:
how do you like it?

Although I miss my colleagues, the beautiful Studio and the view on the Monte Rosa from the highway during my morning commute, working from home during the last couple of months gave me an opportunity to enjoy my newborn baby girl. To see her first smile, to hear her first giggle, and just to see her growing from day to day. Probably, without the lockdown, I would have enjoyed these moments from the screen of my smartphone, as I would have been in the office most of the time.
How are you adapting to it?

Remote working is nothing new, really. At Studio Volpi we're already working with or from our offices in Chicago and Shanghai, during business trips, from home…
This time it's just slightly different as we can't do it from the beach or from a café drinking a cup of coffee or tea. For creatives it's just another possibility to thrive, get new inspirations and find a way to think differently.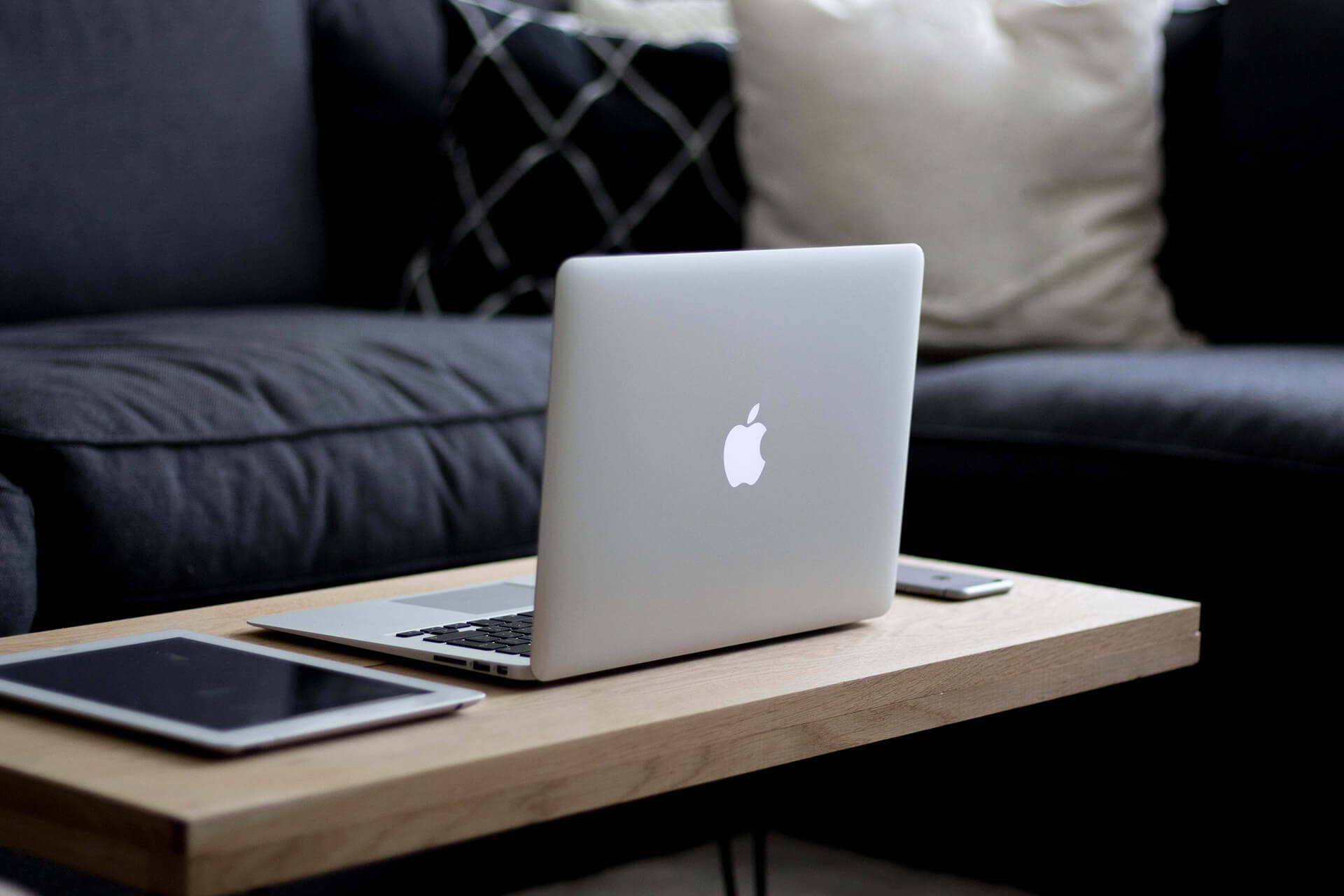 To think differently is important to develop new projects and to imagine new strategies: has the new approach already influenced your work?

We are developing an internal project about the possibility to think differently. It's an opportunity to further strengthen our business, and provide some answers to the many questions raised lately. In general, to provide solutions for problems is what designers do best.
As you and your team work daily on UX Design, how do you think this situation will influence User Experience Design in the future?

The forced change of our behaviors demonstrates how important solutions built for actual users are. Those solutions actually work and users actually use them to solve their problems. I hope this situation will raise awareness in businesses and that it will enable us to work together towards the so called "UX sweet spot". It is an ideal spot between technical limitations, user needs and business goals. And it is what makes the difference on the market.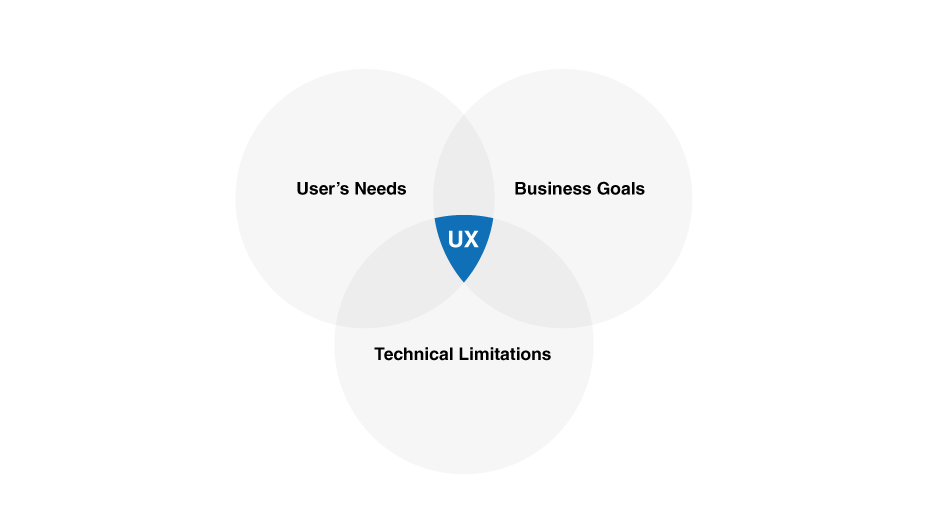 So what are the "ingredients" to design a product or service that can make a difference on the market?

We have to understand our users, run trials on every stage of the project and be pragmatic. When delivering, we do it in small "steps". Steps gives us good control of the process, as we have the possibility to quickly adjust the aim accordingly to the results of each trial. More generally, we need to switch from Minimum Viable Product to Minimum Lovable Product, as that's what users are willing to pay for. Of course, this is not a one-way process: as we're learning about our clients and their needs we are able to unlock unlimited possibilities for new business models around the product or system.
Some will object that this approach is expensive when building physical products as many prototypes are needed. What would you say?

I'd say they're wrong. Building a product that doesn't work is way more expensive. Plus, building many prototypes isn't necessary! For example, in collaboration with Università Cattolica del Sacro Cuore in Milan we developed a "UX Toolbox kit" to allow early usability and ergonomic testing on virtual reality prototypes. It saves time and money on the initial process of validation during the design phase. In more advanced phases, our usability lab can do the measuring on "quick & dirty" black boxes that reproduce the ergonomics and usability. Of course there is no need of an actual prototype, which means, again, saving time and money.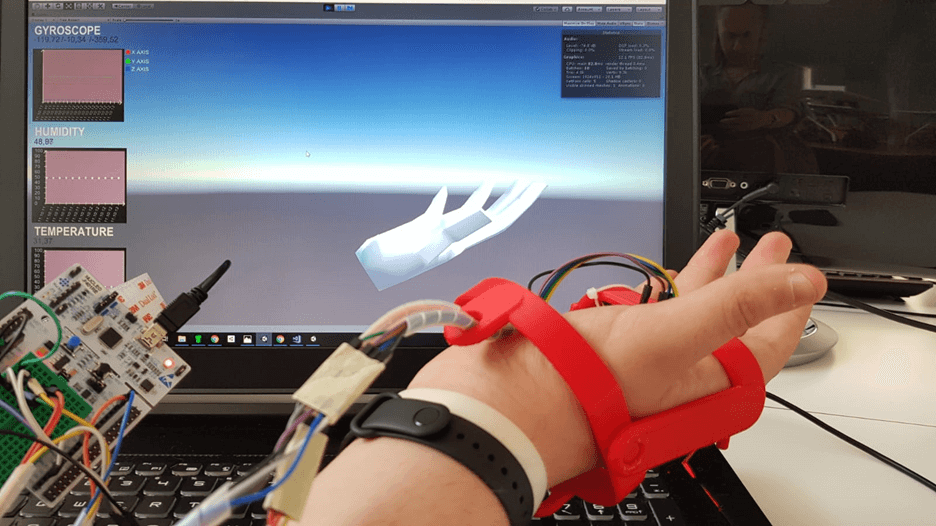 Another objection can revolve around technical limitations. Is it possible to avoid them?

As a strategic agency, we have all the competences needed to develop anything from a sketch to the actual production ready to be launched on the market. I can also add that technical limitations usually are not limitations, as potential problems are solved way before they can actually occur. Most of the time we interpret what can be seen as a limitation as an opportunity, thanks to the efforts of our multidisciplinary team.
How does a multidisciplinary team add value to a project?

For example, our marketing and communication team can be involved from the very first stages to understand what the real added value of the product is. This effort means a more effective marketing campaign. Not to mention what it means to design with the support of our technology team: it allows to come up with solutions that are feasible since the very beginning thanks to the technologies they master.
Connectivity, IoT and new trends after a pandemic: a conversation with our Lead UX Designer

Technological updating and the integration of an interconnected soul are turning modern professional kitchens into a perfect example of the 4.0 industry, where the product and its super digital powers become a tool to improve working conditions, enhance productivity, monitor the processes to achieve better results and create new business models