Prospettive

Apr 06, 2021
CHINA'S BLOOM SEASON
The pandemic and the Chinese economic new start seen by Flavia Cusaro, managing director of Studio Volpi's Shanghai Branch.
Scopri di più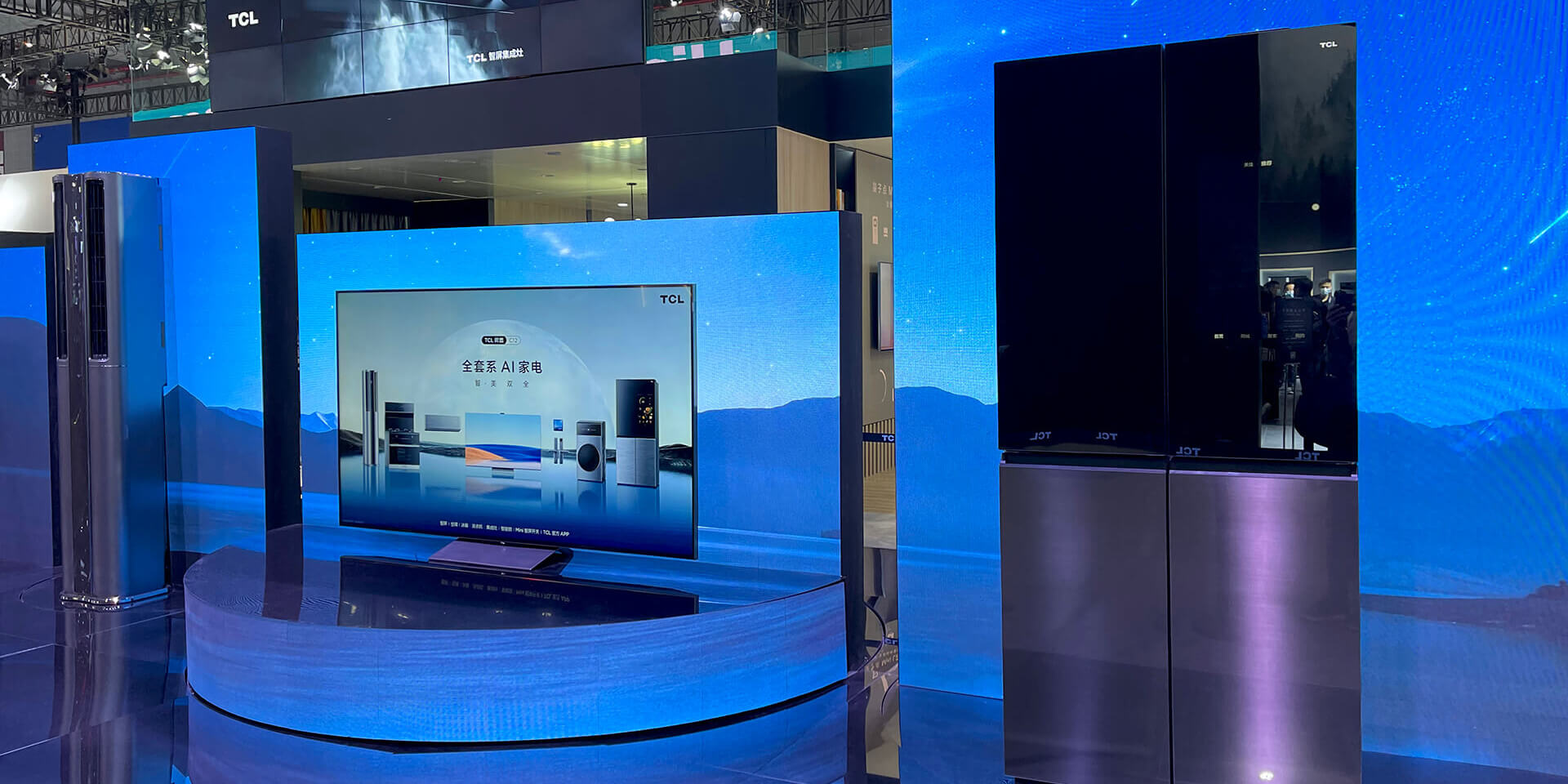 China came out of the crisis long before anybody else

"China came out of the emergency before other countries, and I think this was due to its capacity to leverage all the opportunities offered by modern technology, in particular big data. The use of very detailed protocols was instrumental in developing a very quick response process, leading to almost instant action on any potentially dangerous situation, such as sudden outbreaks or isolated cases, and avoiding the uncontrolled spreading of the disease."
"Today, prevention measures are limited to typically crowded contexts, such as public transport or hospitals. There are virtually no limitations to internal travel in China, although local authorities still retain the power to impose more stringent measures if necessary."
This also made for the quick re-start of China's economy. For months now, business has been flourishing, almost back to pre-covid levels. It appears that the much announced and feared "new-normal" looks more like "old-normal" than anything else, including live trade shows, exhibitions and other private events. This is definitely a turn for the better, and something the world has been dearly missing for the past twelve months.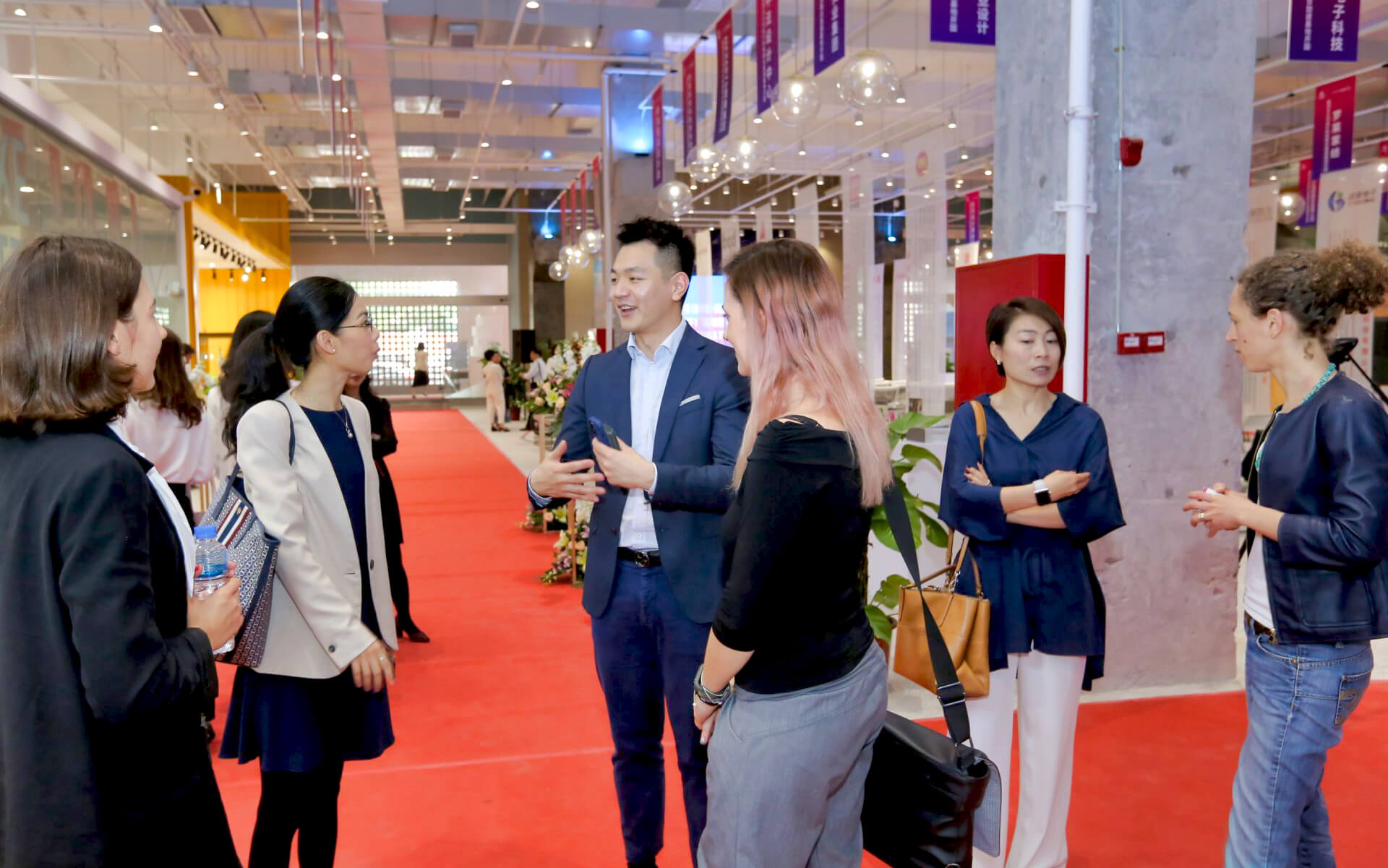 The return of live events

Indeed last week, together with colleague Carlo Xiang and designer Laura Mimini, Flavia Cusaro personally attended the launch ceremony of the Product Design & Trade Promotion Center, PDC, in Shunde, in the province of Guangdong, possibly the most extended industrial hub on the planet. The PDC is part of the Canton Fair, in turn the world's largest fair dedicated to Chinese import and export.
"We met several companies from the Shunde area, mainly Small Domestic Appliances manufacturers. The event was very well organised and it gave us some good networking opportunities, with a view to developing our business here."
The PDC's mission is to provide an efficient service platform for a closer cooperation between the "World of Design" and "Made in China". Its motto is "Linking Design and Industry, Creating Value for Business", and it was precisely that in-person "linking" opportunity that made a world of difference in creating value for all participants. The human factor is still a fundamental element of business under any latitude, an ingredient that online events cruelly lack, whatever the investment and technological refinement, and China has definitely taken a head start in that sense.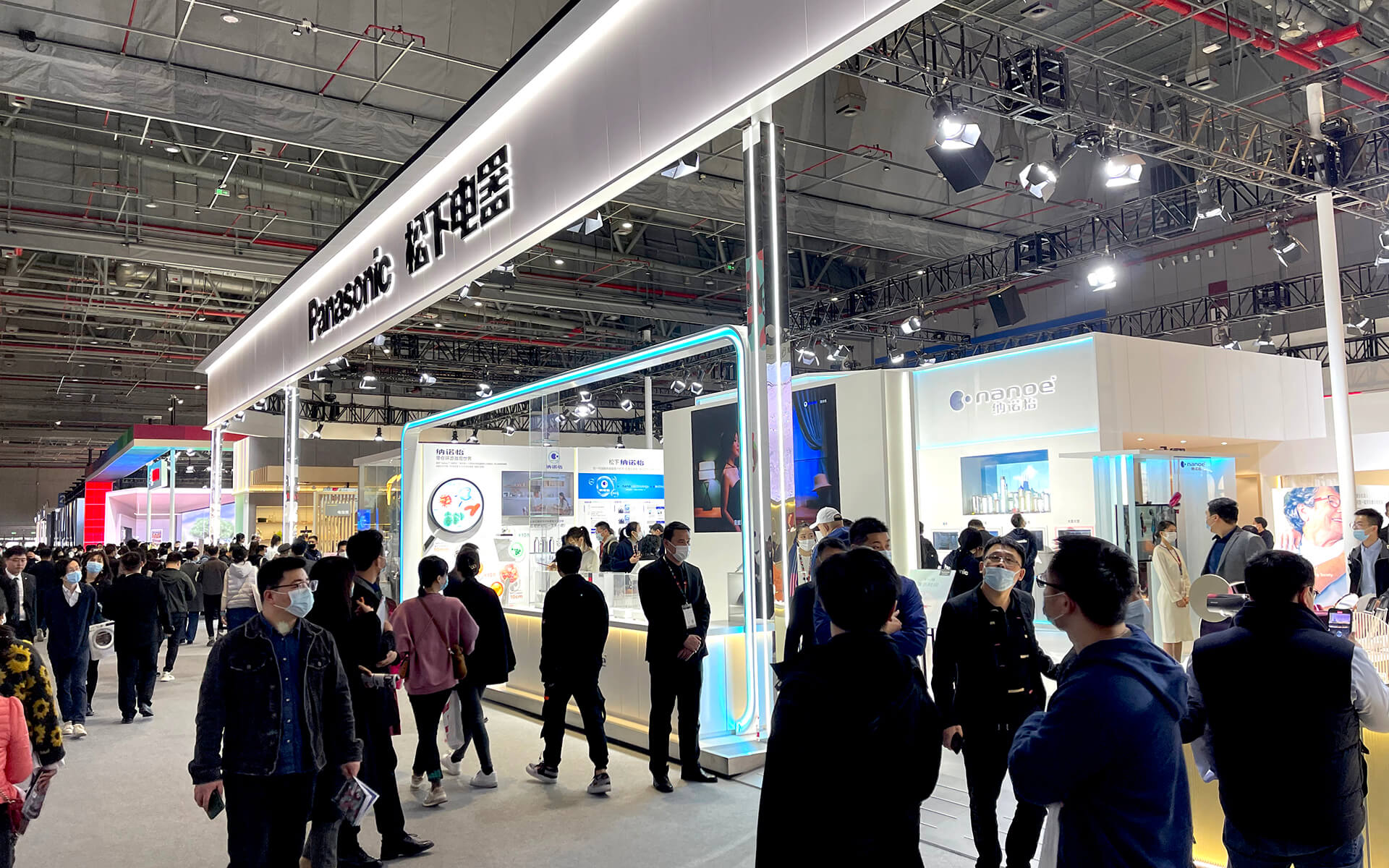 "Last year, the Canton fair went totally virtual, but this year, although most events still are since a great deal of visitors and exhibitors are foreign, there was an opening to live opportunities too, like the launch of the PDC. Next week, my colleagues will also visit the AWE trade show and the Hotelex fair, both in Shanghai."
As trivial as it may sound, this is something that is not going to happen in the Western world for many months to come, and companies having physical offices and subsidiaries in China may have an advantage here. AWE is the Appliances and Electronics World Expo, and Hotelex is Shanghai's International Hospitality Equipment & Foodservice Expo, two typical hunting grounds for international design, engineering and communication agencies. Being able to freely travel to Shanghai certainly gives the Studio an edge over the competition and a better opportunity to get to know potential clients personally.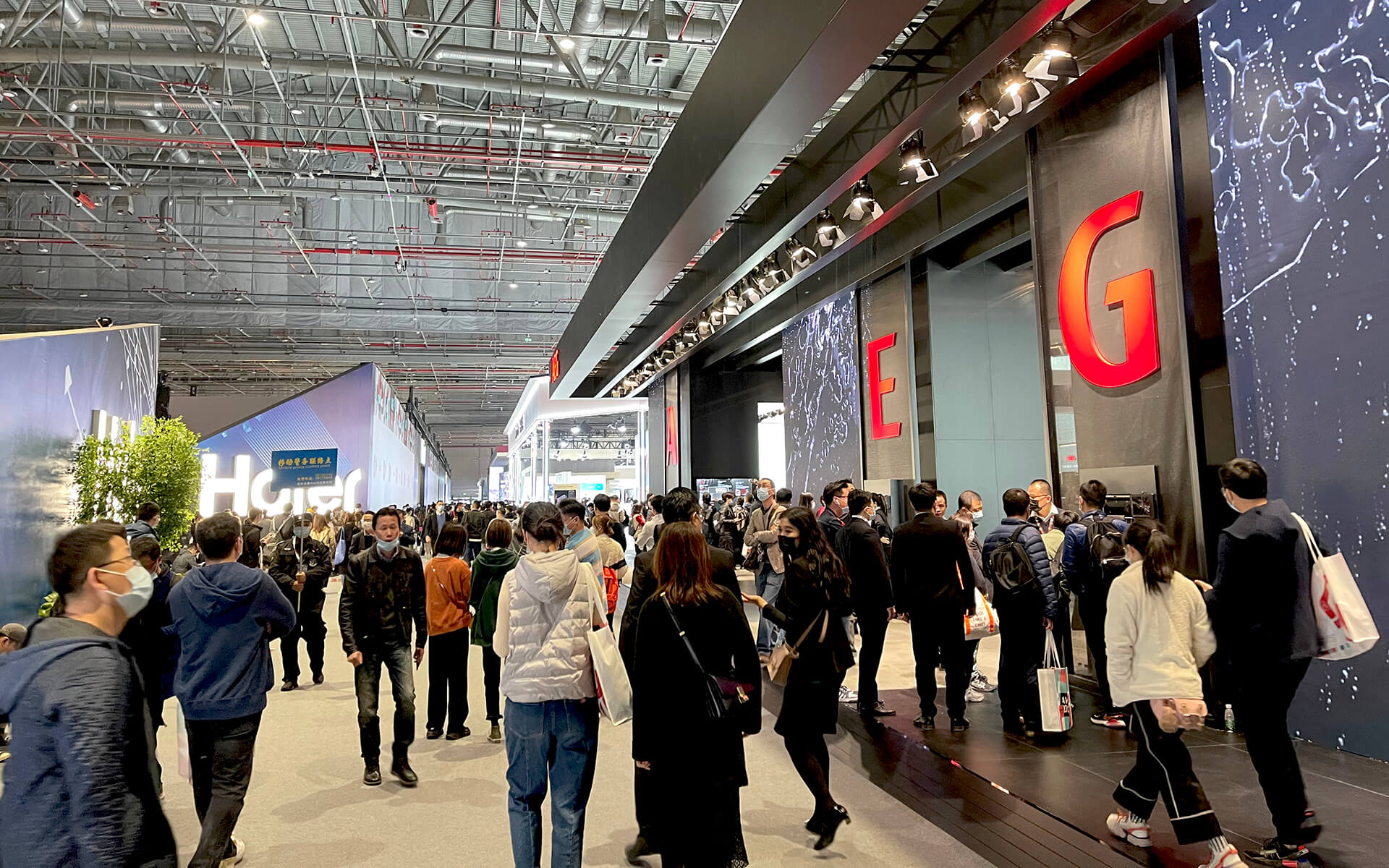 The great absentees and China's vaccine passport

Yet the great absentees of this Chinese Renaissance remain the foreign business travellers. Despite a growing internal market, foreign partners and clients are vital to an economy relying so strongly on exports.
"The Chinese business community has always kept privileged contacts with the rest of the world, in particular with Europe. Keeping that business relations with foreign partners alive remains a priority for many industries in the country. For this reason, the Chinese Government recently announced the creation of a tentative vaccine passport, dubbed "International Travel Health Certificate", which launched nationally as a free app downloadable from China's WeChat messaging platform. Its final objective is to reinstate and facilitate large-scale business travel to and from China."
For it to work will require a concerted effort on the part of all international stakeholders, which is far from being a walk in the park.
"Of course a lot remains to be done, and the next steps will depend on the international community's ability to overcome the hurdles of bureaucracy and unimaginable paperwork, but the way things have turned out in this part of the world might be the demonstration that every country can and must act in order to overcome this problem. Together."
Connectivity, IoT and new trends after a pandemic: a conversation with our Lead UX Designer

Technological updating and the integration of an interconnected soul are turning modern professional kitchens into a perfect example of the 4.0 industry, where the product and its super digital powers become a tool to improve working conditions, enhance productivity, monitor the processes to achieve better results and create new business models