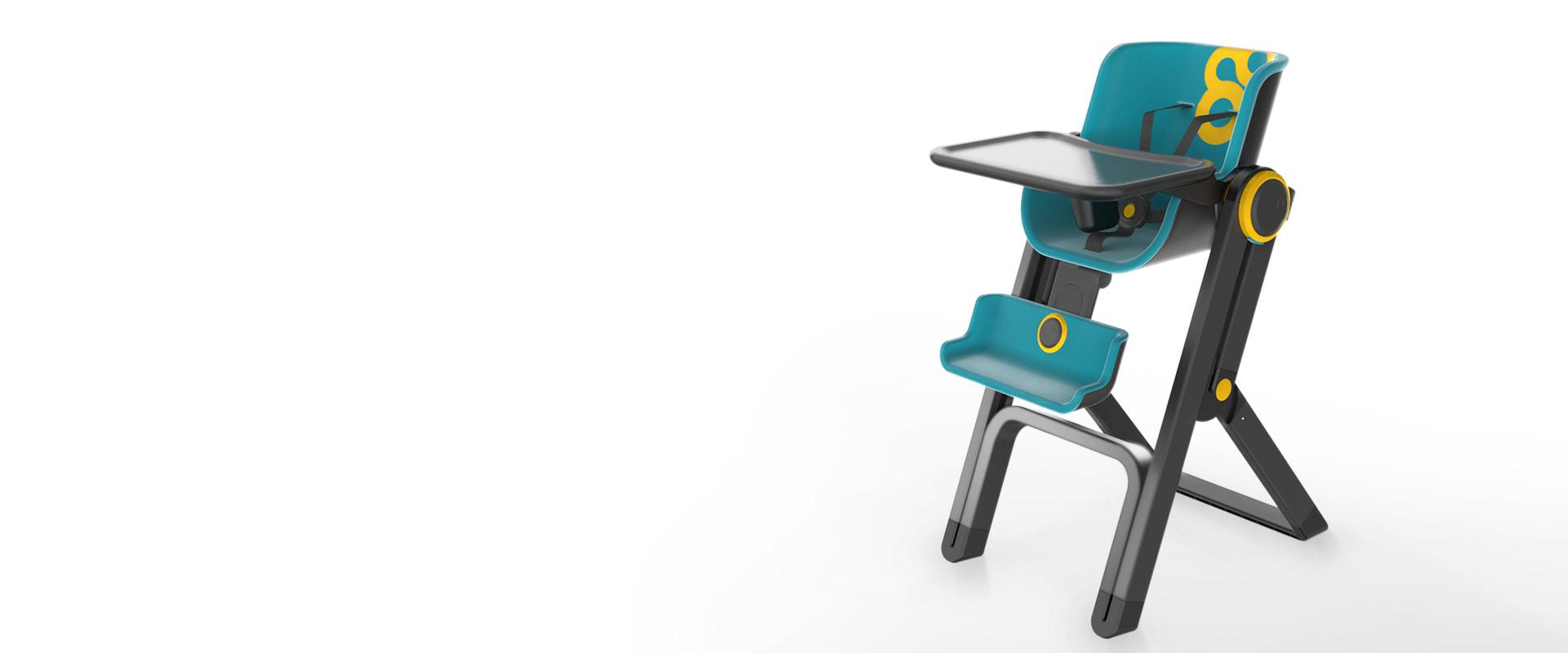 Sliding into a new market
Baby First
Skido high chair
Baby First is a brand of MAX-INF, a Chinese company with more than 15 years of experience in designing and manufacturing baby car seats. Skido is their first smart high chair.
Assigned task
New business opportunities through design strategy
Relying on our long experience in the design and engineering of products for children, Baby First turned to us to seize the opportunity to open up to a new market, collateral but very different from the one in which they had operated until today.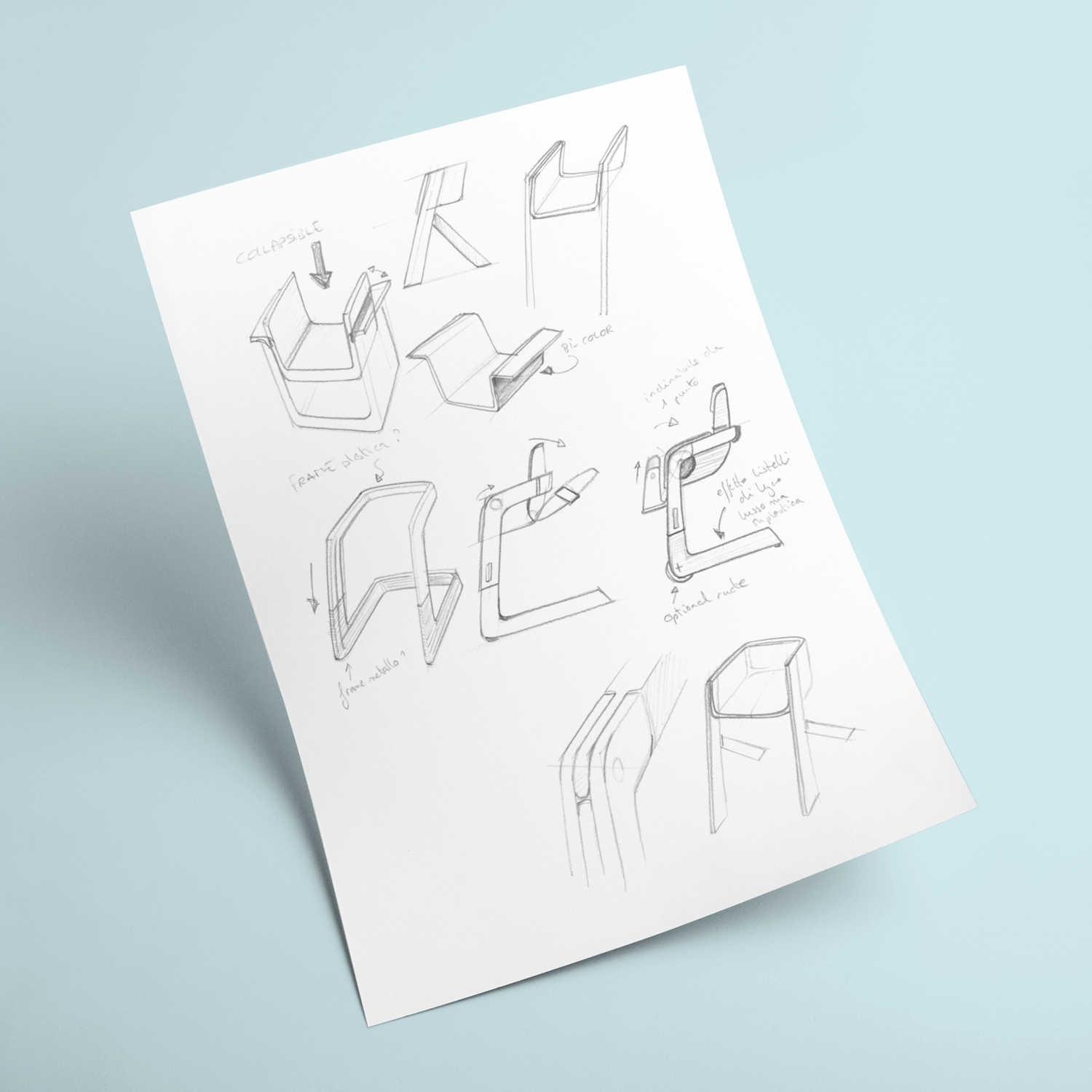 Challenge
The right twist
We have been asked to develop an innovative product, with an identifying design, and that could adapt to the tastes of the Chinese market - which are often different from the European one.
At first, the brand was oriented to following the exact same aesthetic language of their baby car seats already on the market, but the car and home environments are very different, so we put forward some other proposals.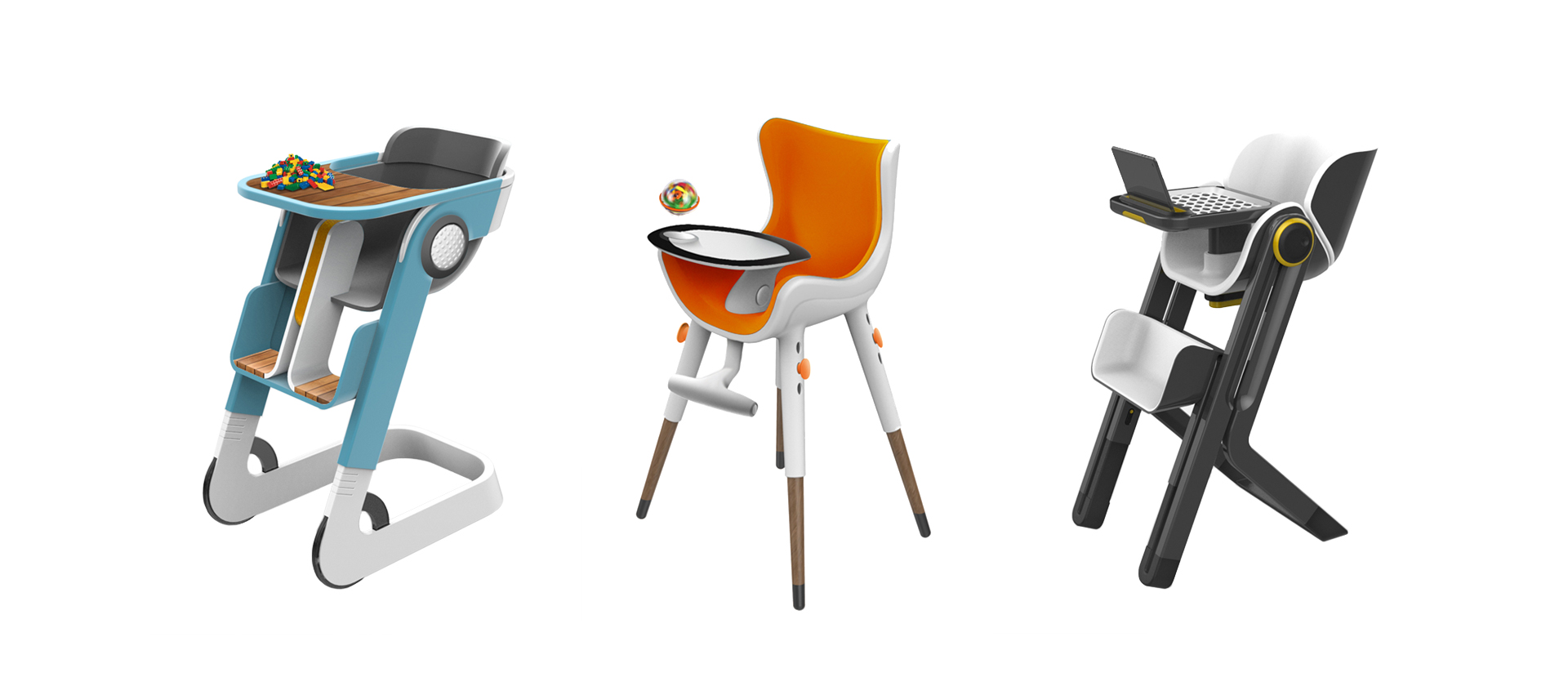 Solution
Friction-less mechanism for stress-less lunches
The end result is a product that perfectly combines an attractive and modern aesthetic with the Baby First brand identity, without forgetting an innovative component inserted in the sliding mechanism of the high chair.
This mechanism we designed can, in fact, adapt to the parents' needs without clicks in position and devoid of obligatory heights or configurations. The sliding mechanism without pre-configured steps is very versatile yet easy to use: by using the two side knobs, you can set the high chair at the desired height to let the child eat at the dining table, at a counter, or at lower tables.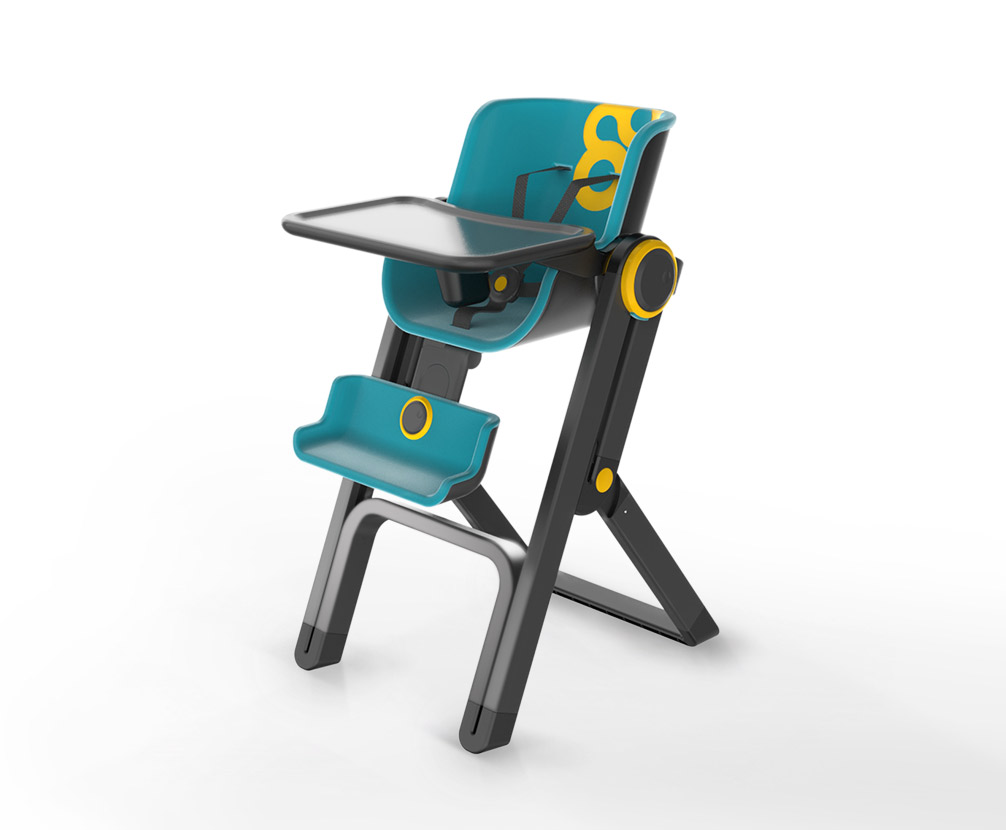 Skido is also equipped with a removable tray, perfectly integrated into the design of the high chair.
The basic idea of a sliding system controlled by side knobs has made the product smart, but also modern and attractive for a young market: the knobs have an iconic design and make it a playful yet distinguishing detail.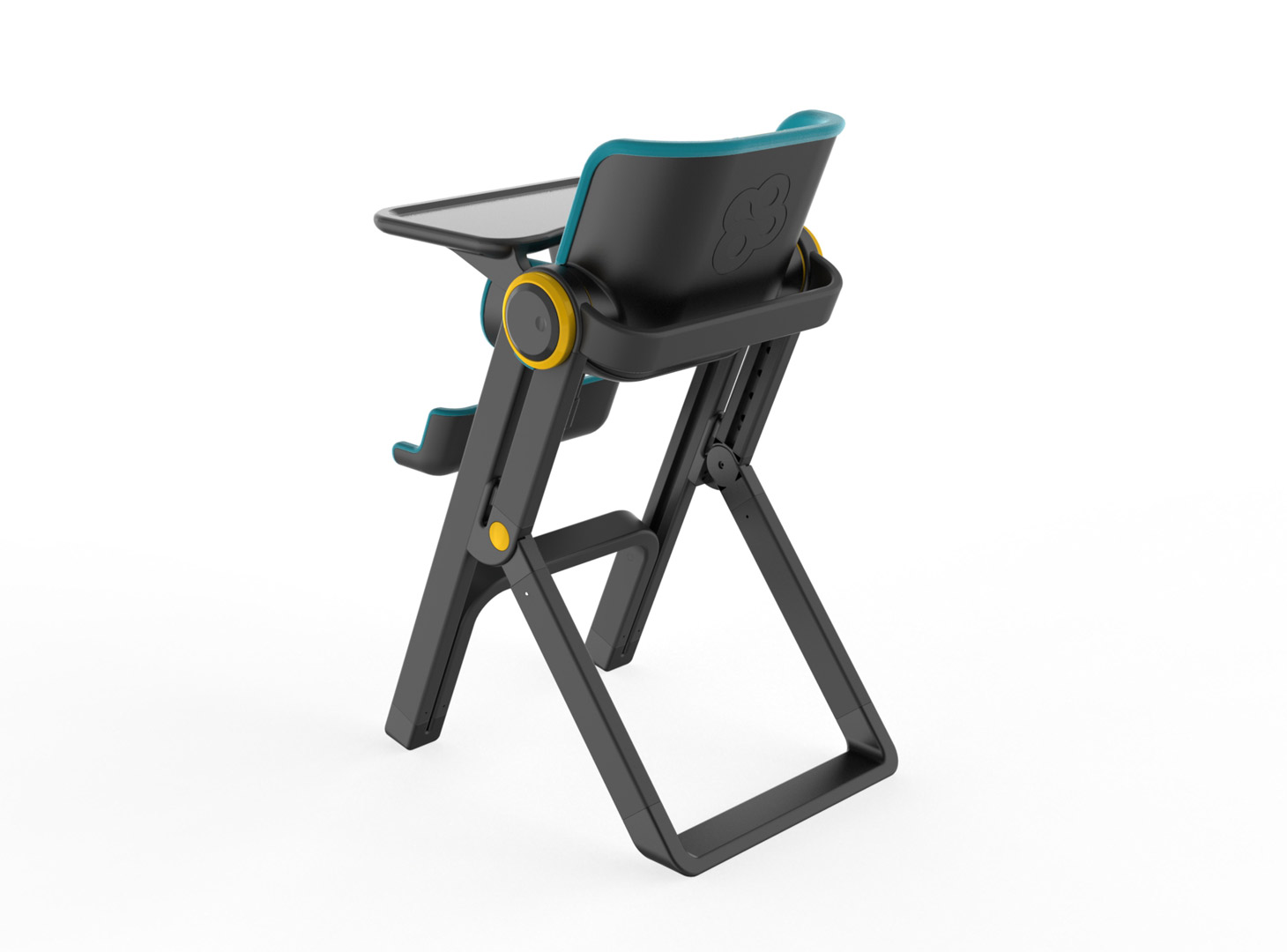 With the ultimate goal of creating a seat that can be set to different heights, our design team was inspired by machines, such as lifts or freight elevators, able to reach a range of heights without steps or pre-set levels: simple ideas, such as a manual action, have simplified the approach, leading to the creation of a unique concept that has no equivalent among the competitors of Baby First.
The lines of this design may seem too thick or even bulky but are specifically designed to respond to the tastes of the Chinese market, which prefer solid, robust products with a strong "presence".
Every project that we create, destined for the Asian market, allows us to know a little more about the market and leads us to change our perception and question our aesthetic instinct, making us rediscover the pleasure of finding new solutions while exploring unconventional concepts - until we develop a unique, distinctive and characteristic product.