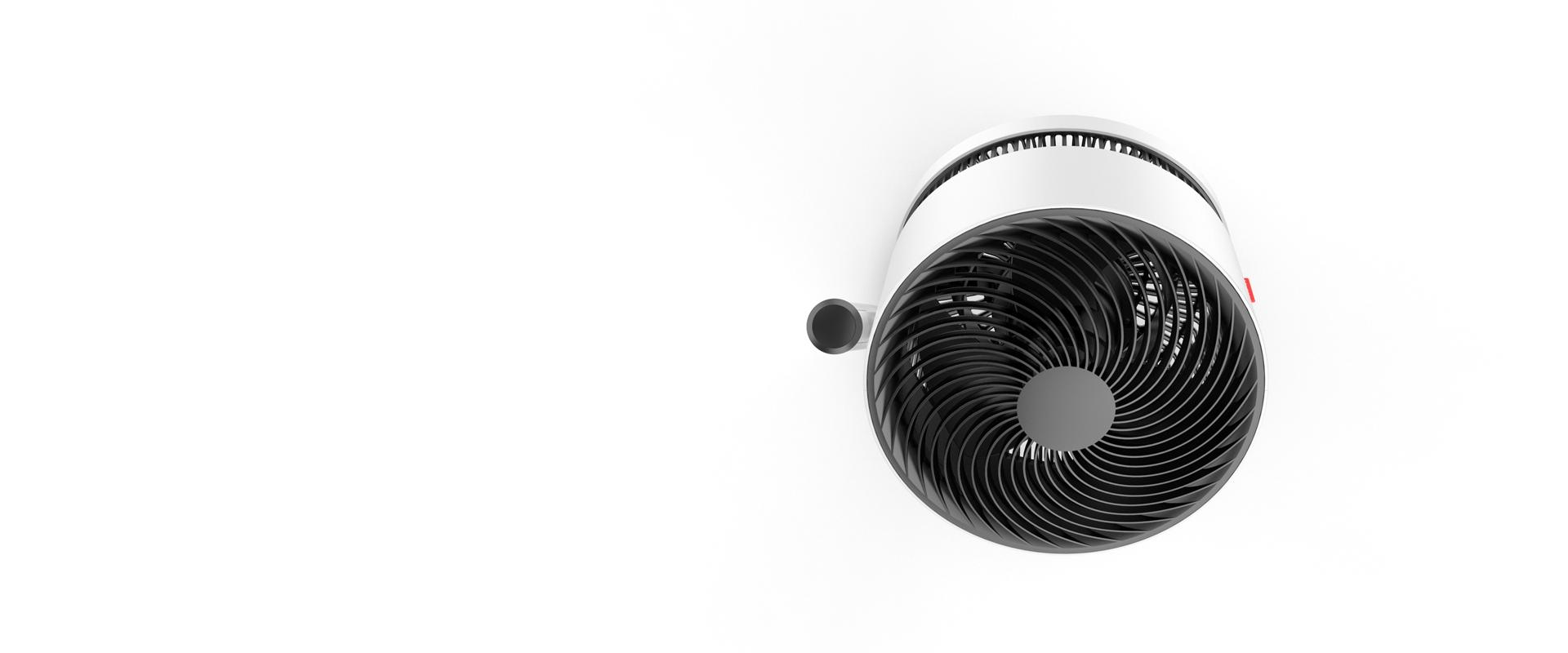 A breath of fresh style
Boneco
Fan range
Boneco's history dates back to 1956, when Hans Frei and his son Roland started their company, Plaston, in the basement of a residential house in Widnau, Switzerland. In 60 years, Plaston has evolved from small family-run manufacturer to leading group in the production of plastic parts for domestic and industrial use thanks to the great dedication of its founders and workers.
Boneco Healthy Air is the group's new brand and the largest manufacturer of domestic solutions for air depuration and quality control.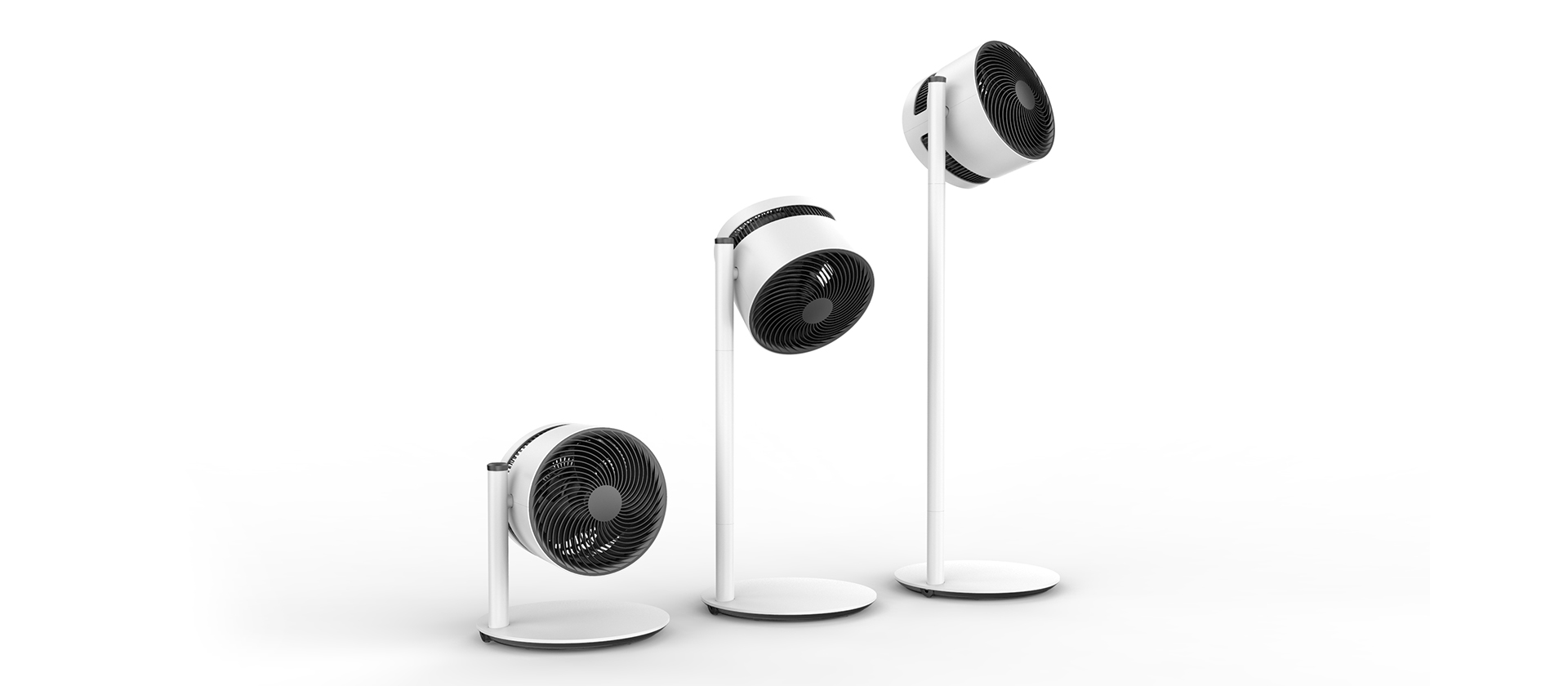 Assigned task
Performance with style
With the goal of extending its product range, Boneco asked Studio Volpi to participate in the project of a new domestic fan which is strongly inspired to floor lamps.
A dynamic product available in multiple versions to satisfy different needs: desktop and floor fans in various heights.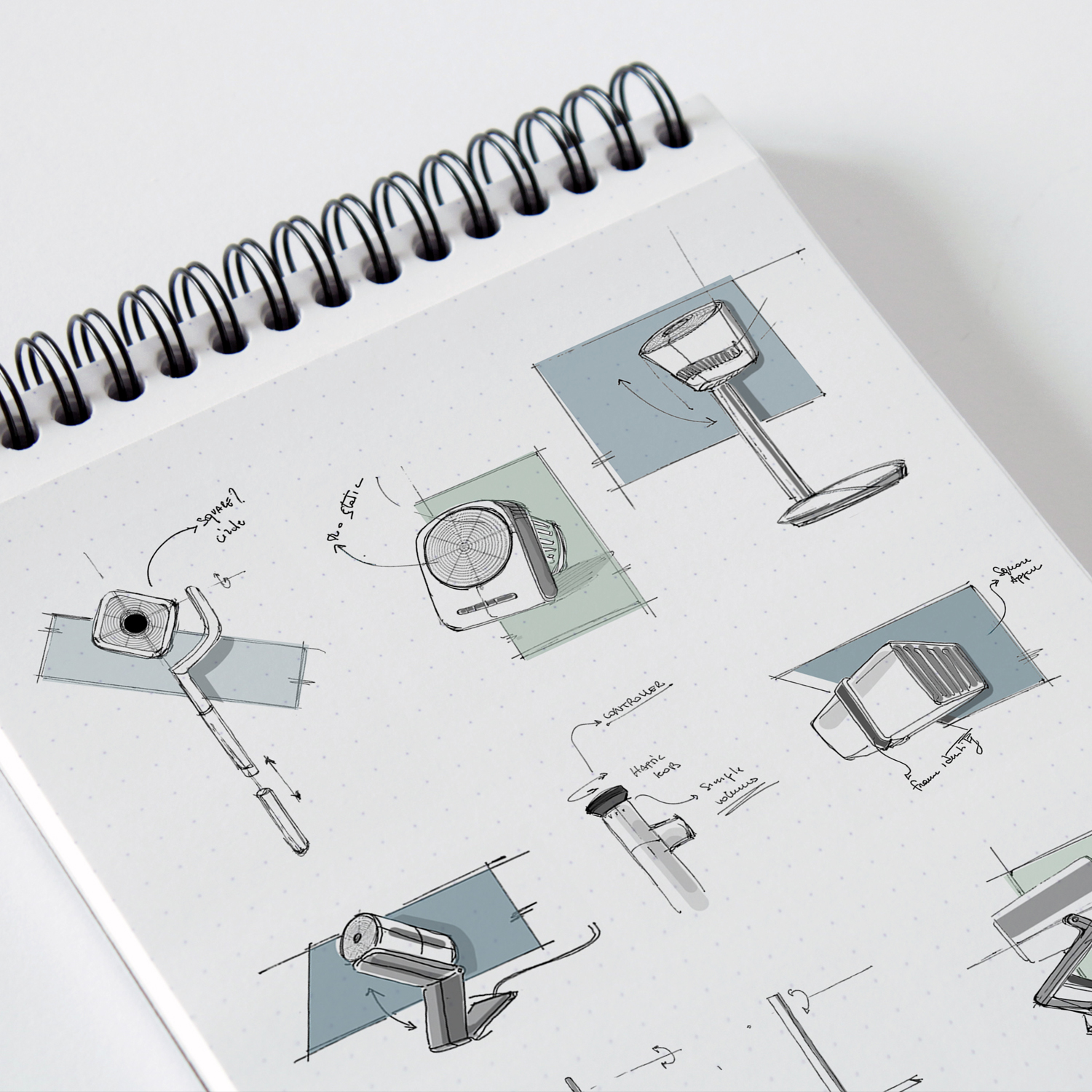 Challenge
A fresh point of view
Boneco put the product aesthetics at the forefront. The main goal was to harmoniously integrate the fan in a modern yet warm and comfortable domestic environment. That's why our proposals favoured clean and essential lines alternated by gentle curves, staying faithful to the brand's identity instead of relying on a cold industrial and professional appeal.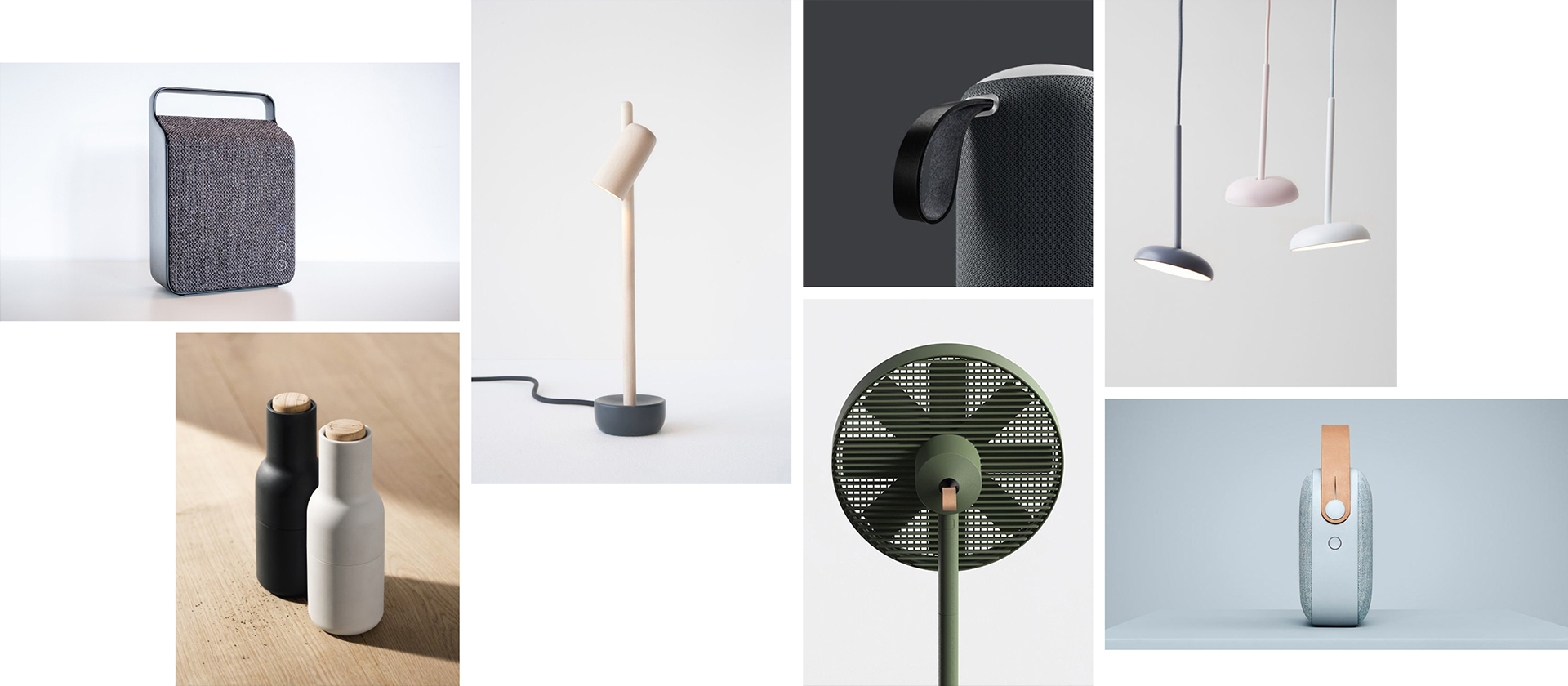 Solution
Style is all about details
Following Boneco's inputs of shifting the fan stand on one side and keeping the design clean, Studio Volpi design team focused on looking for elements that would make the product identifiable and user friendly while blending in with the interior decoration.
The product volumes are geometrical and essential, with a base, arm and ventilation body featuring a distinctive style.
The three elements are combined with clean and rigorous insertions, design elements that are in line with the Boneco brand.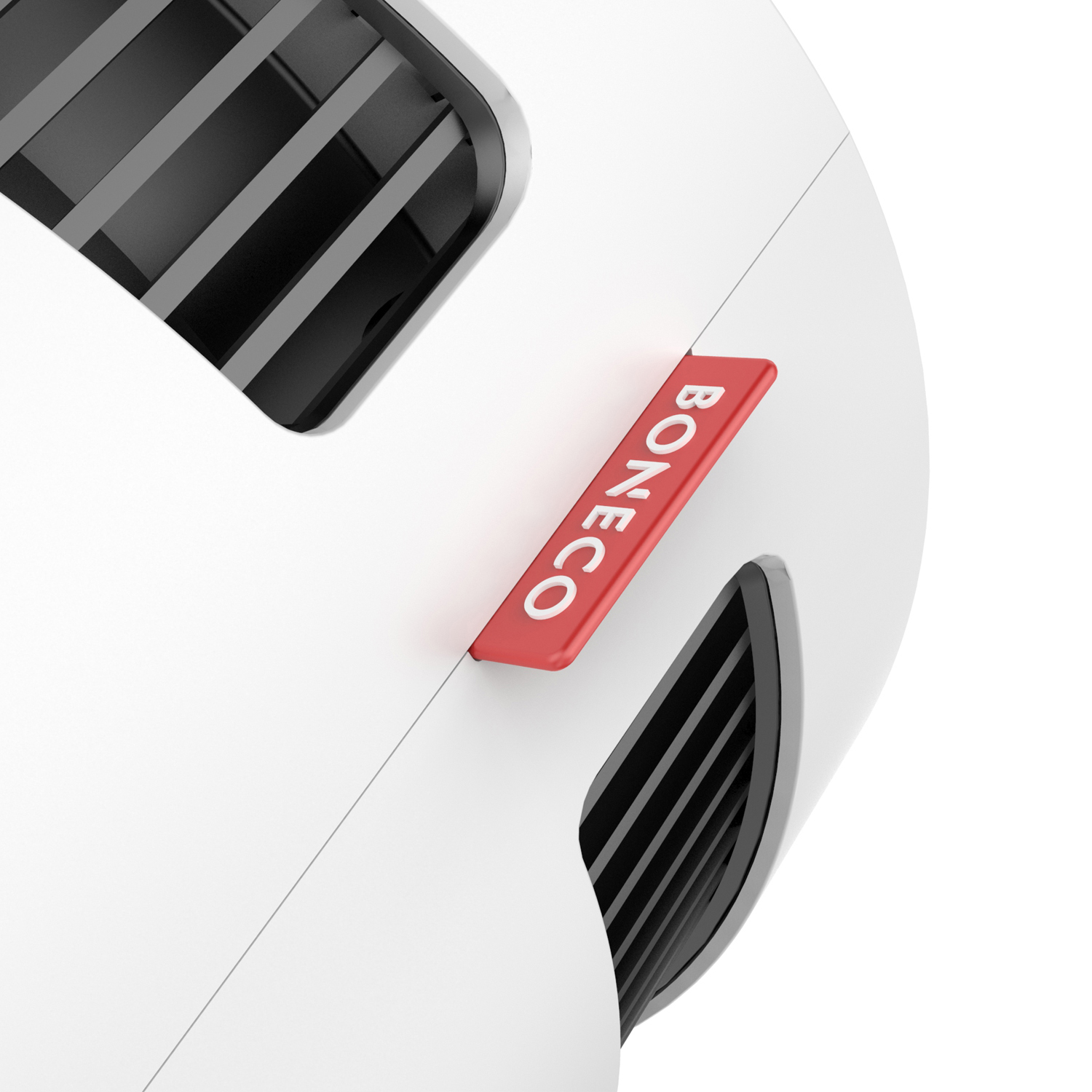 The fan stands out for the position of its pivoting fulcrum connecting the bottom to the side.
The shifting to one end modified the product structure and required a great design effort to redefine the support mechanisms and the movement of the ventilation body yet conferring a new configuration highly distinctive on the market.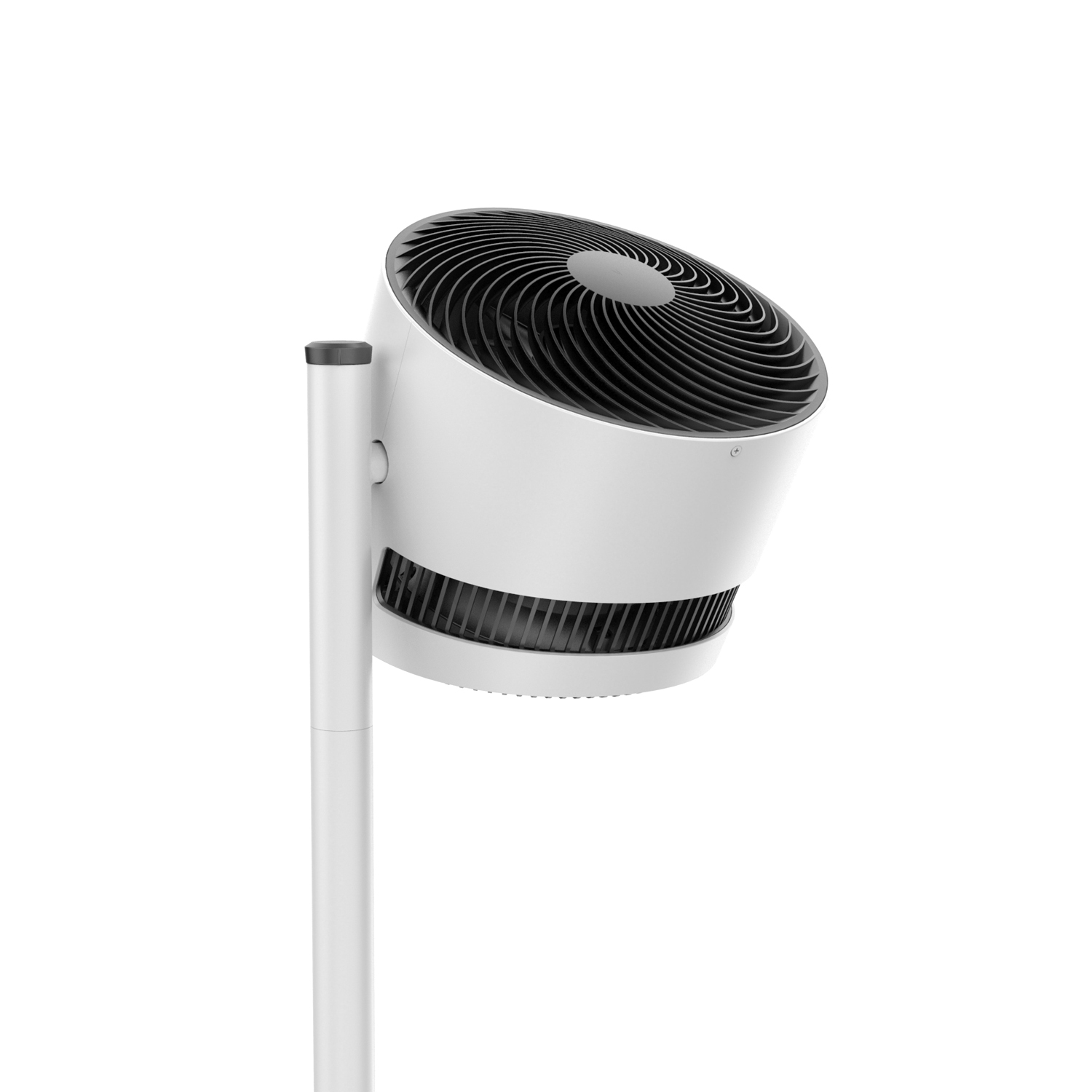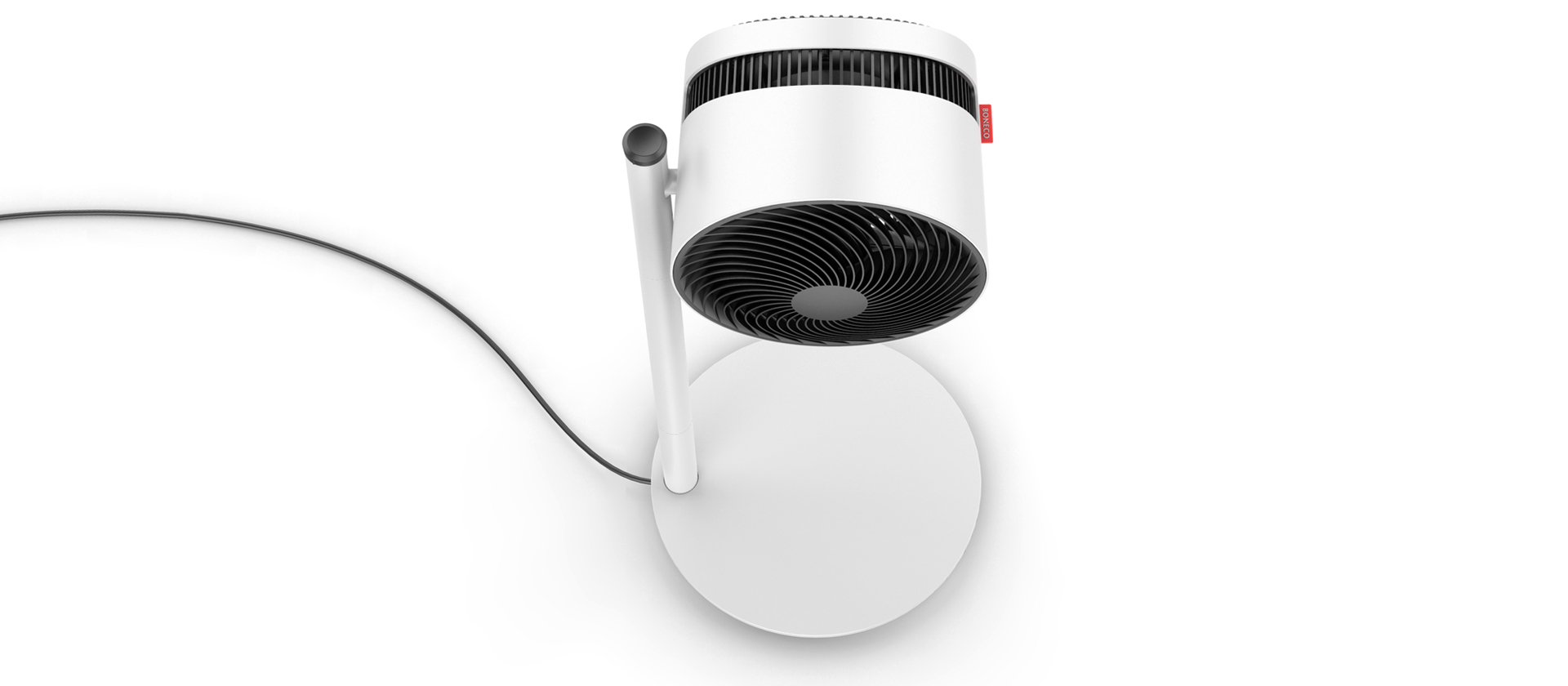 Use of the product is highly dynamic, thanks to the arm modularity which enables to change its height and the 270° rotation of the air flow with a side hinge enhancing even more its ventilation technology.
The various settings are controlled with a user-friendly knob perfectly integrated in the product shape, but easy to identify for its different colour.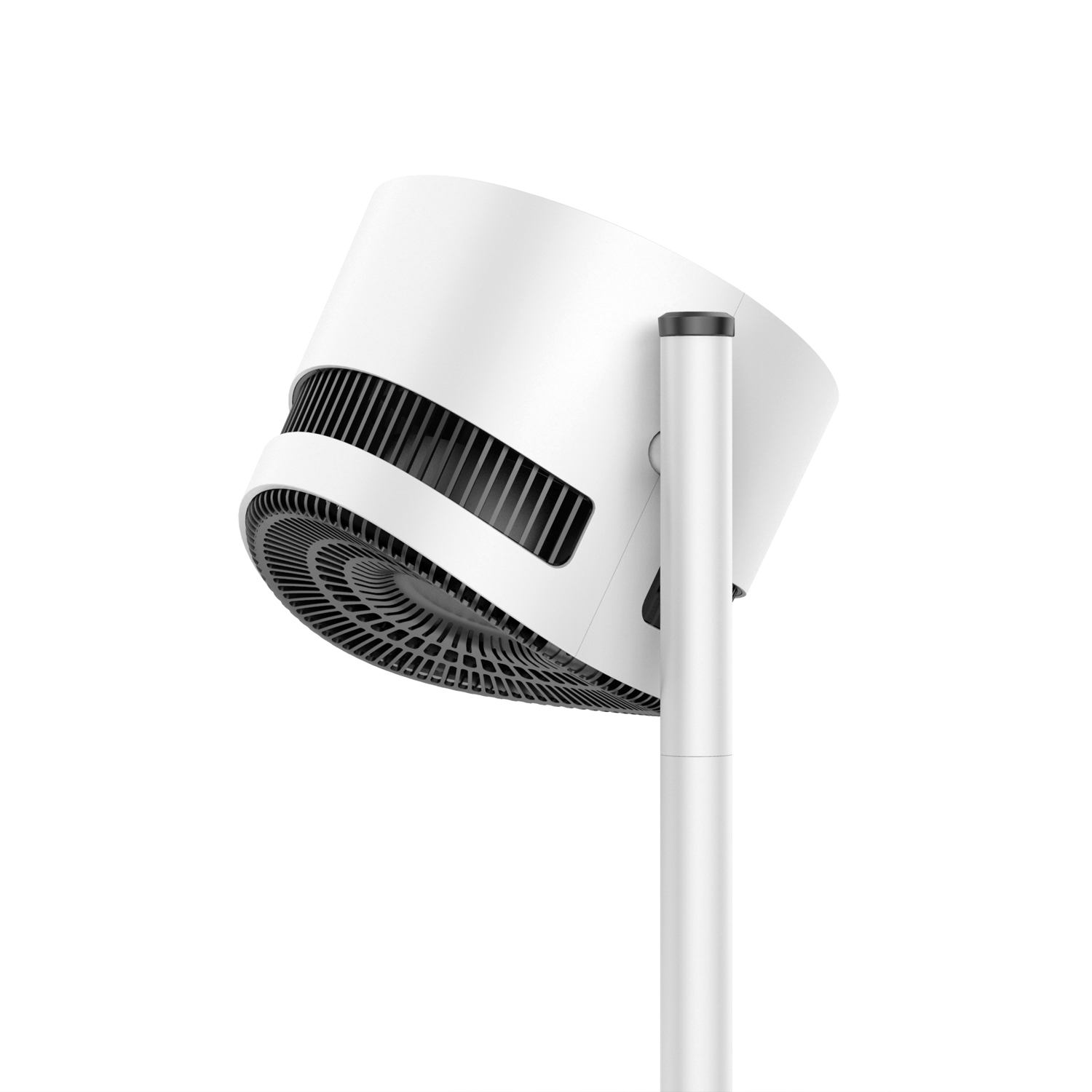 The fan is available in two different versions, desk and floor, maintaining familiarity with the stylistic lines set by Studio Volpi and Boneco design teams.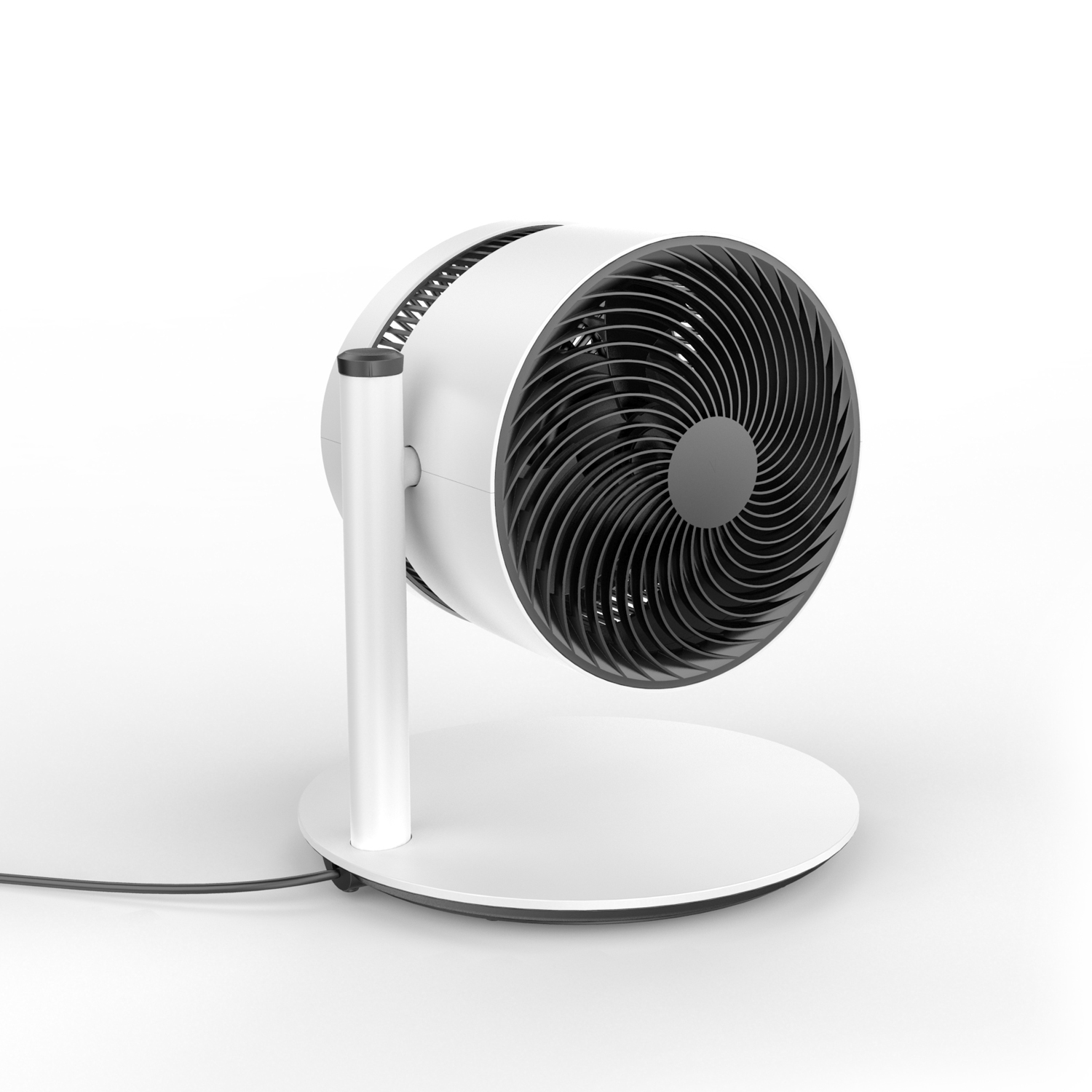 The product was very successful when presented on the European and American markets, and was officially launched at IFA 2018.