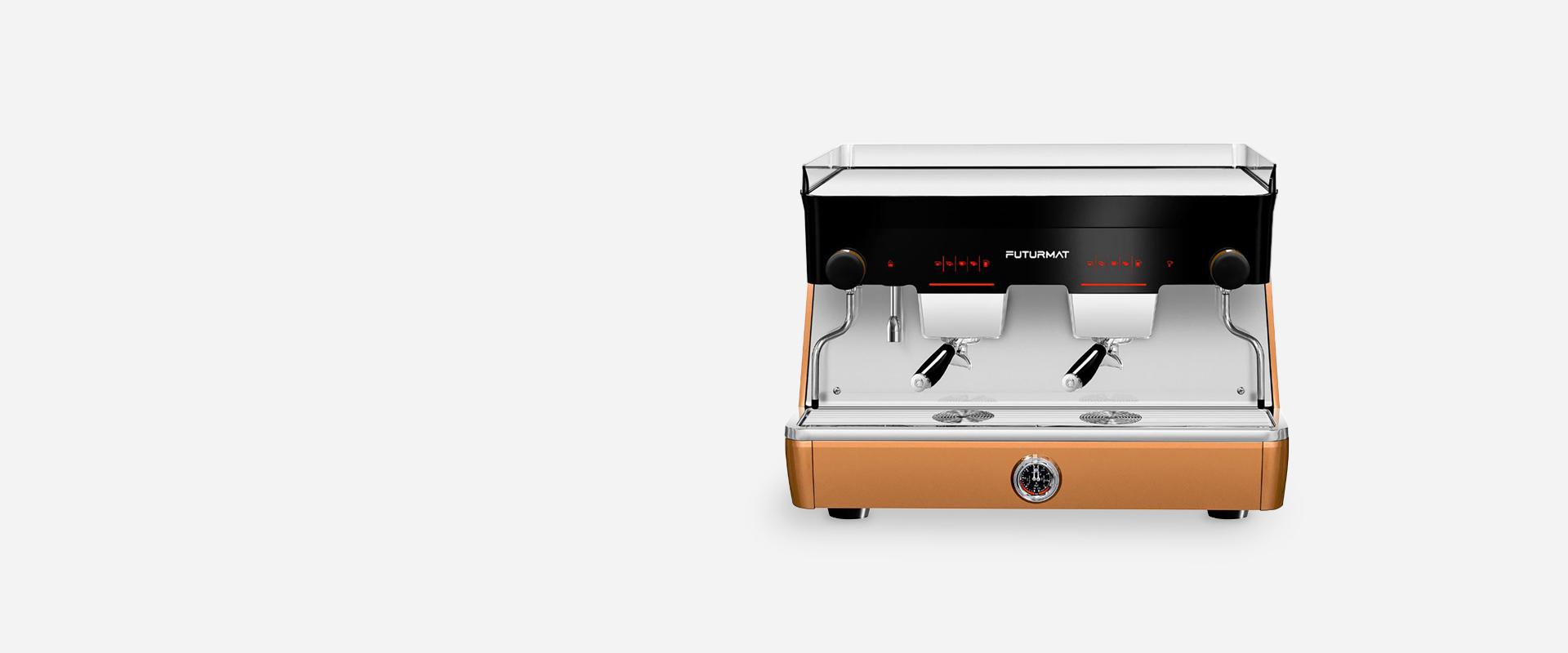 Design as strategy
Quality Espresso
Futurmat F3
For more than 50 years, Quality Espresso has been dedicated to research and development of professional coffee machines and equipment. The firm owns one of the largest production plants in the world: over 17,000 square meters in an area of Barcelona with an enduring manufacturing tradition. Today Quality Espresso sells professional coffee machines under the same family branding of Futurmat, Gaggia, Visacrem, Italcrem and Mairali.
Assigned task
The perfect balance between character and functionality
Customer experience is by now an essential element in every sector, including coffee making: the interior design of bars evolves, and so should professional coffee machines. Quality Espresso wanted to create a range combining aesthetics to functionality while maintaining productive scalability.
Challenge
Uncompromising scalability
Ergonomics, user experience, brand consistency and durability of the materials are a must for professional coffee-making machines which are used on a frequent and highly demanding basis.
Planning of a modular chassis to make the entire production process easier has been of paramount importance for this project, cutting down times and costs thus allowing for a timely launch on the market.
Solution
DEB System: a combination of skills
To understand how to plan Futurmat F3 at best and turn a design brief into a scalable product strategy, our team analyzed the value system of each brand part of the Quality Espresso family branding.
The coffee market requires great flexibility and ever new scale and aesthetic economies. Our team has studied and designed a modular production system offering a very high level of customization: by modifying just a few elements, we designed a chassis for Quality Espresso that adapts to every structure required and to different contexts by applying body panels.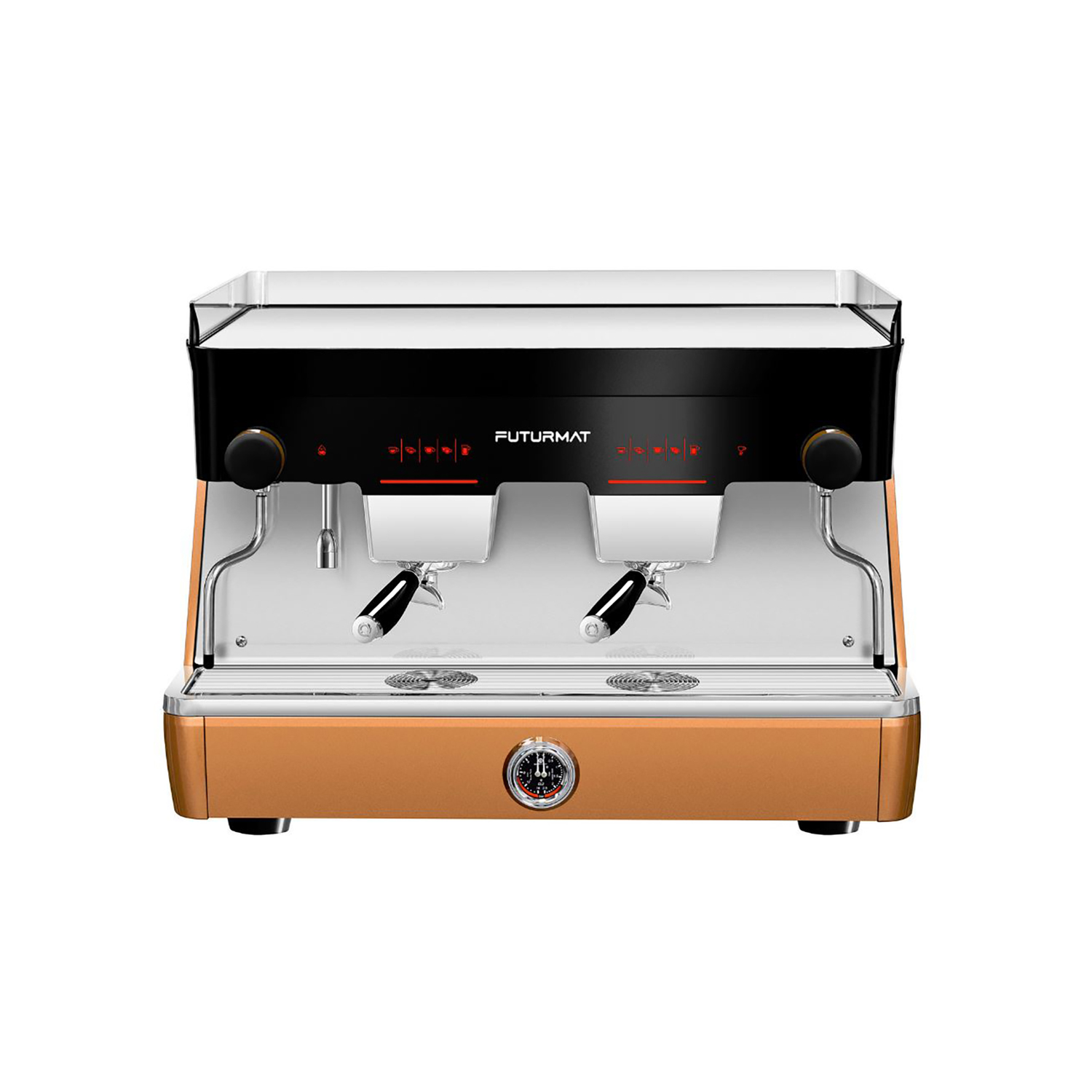 The interface is a combination of straightforwardness and convenience: our UX Designers worked with one of Quality Espresso's professional barmen to develop a user-friendly interface offering a clear feedback on the operational status.
The newborn Futurmat F3 is faithful to its family branding heritage: the machine features the logos of both Quality Espresso and Futurmat F3, two brands in perfect tune to respect the firms and the product design.
Futurmat F3 was presented at Hostelco 2018.