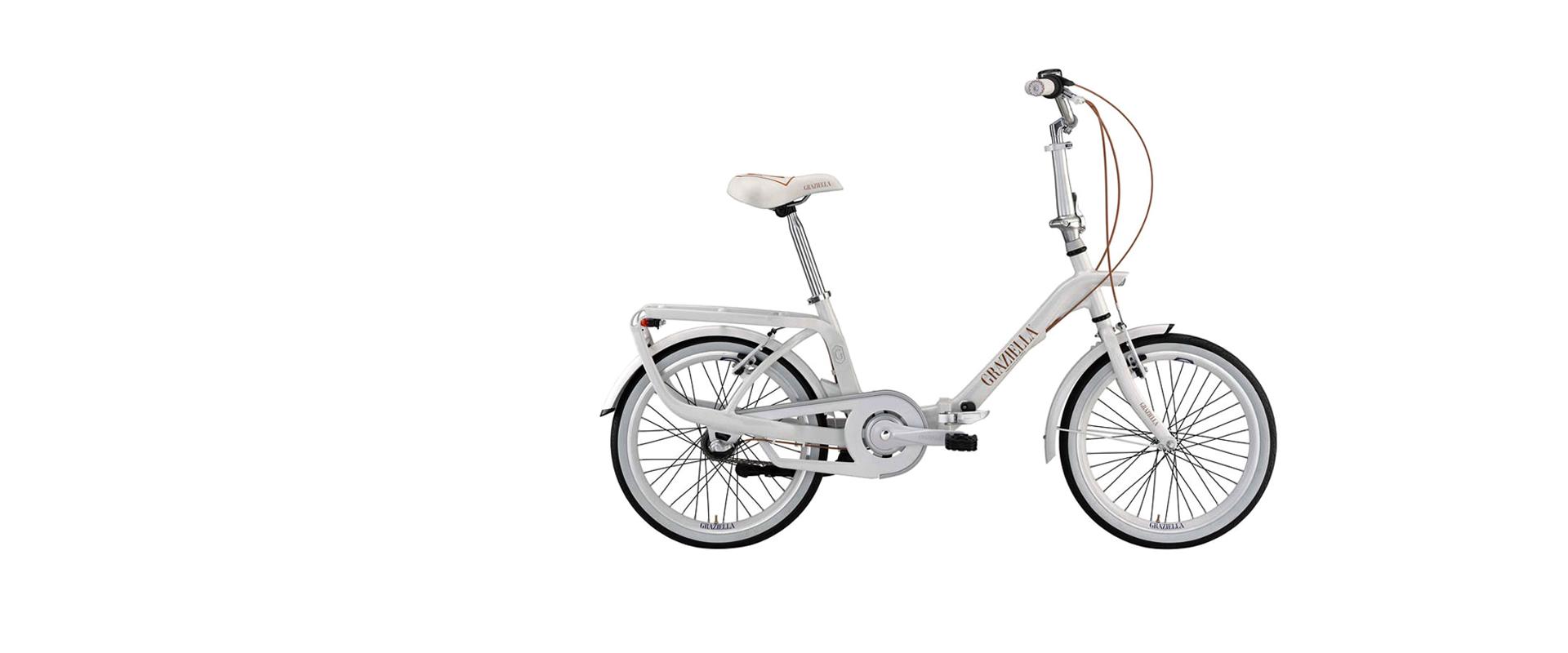 Revisiting an icon
Bottecchia
Graziella Bicycle
Designed by Rinaldo Donzelli in 1964, Graziella conquered some of the most significant personalities of that period, such as Brigitte Bardot and Salvador Dalì, quickly becoming a fashion icon and making the Italian families rediscover the delight of bike rides in the outdoors. The desire for freedom and the joyful atmosphere of the Sixties is reflected in the elegance of this iconic city bike.
The very first series immediately stood out for its practicality: sturdy, foldable and unique in its style, Graziella could be easily stored in small spaces.
Assigned task
In 2012, Bottecchia asked Studio Volpi to revive the iconic style of Graziella again, adding modern, innovative touches.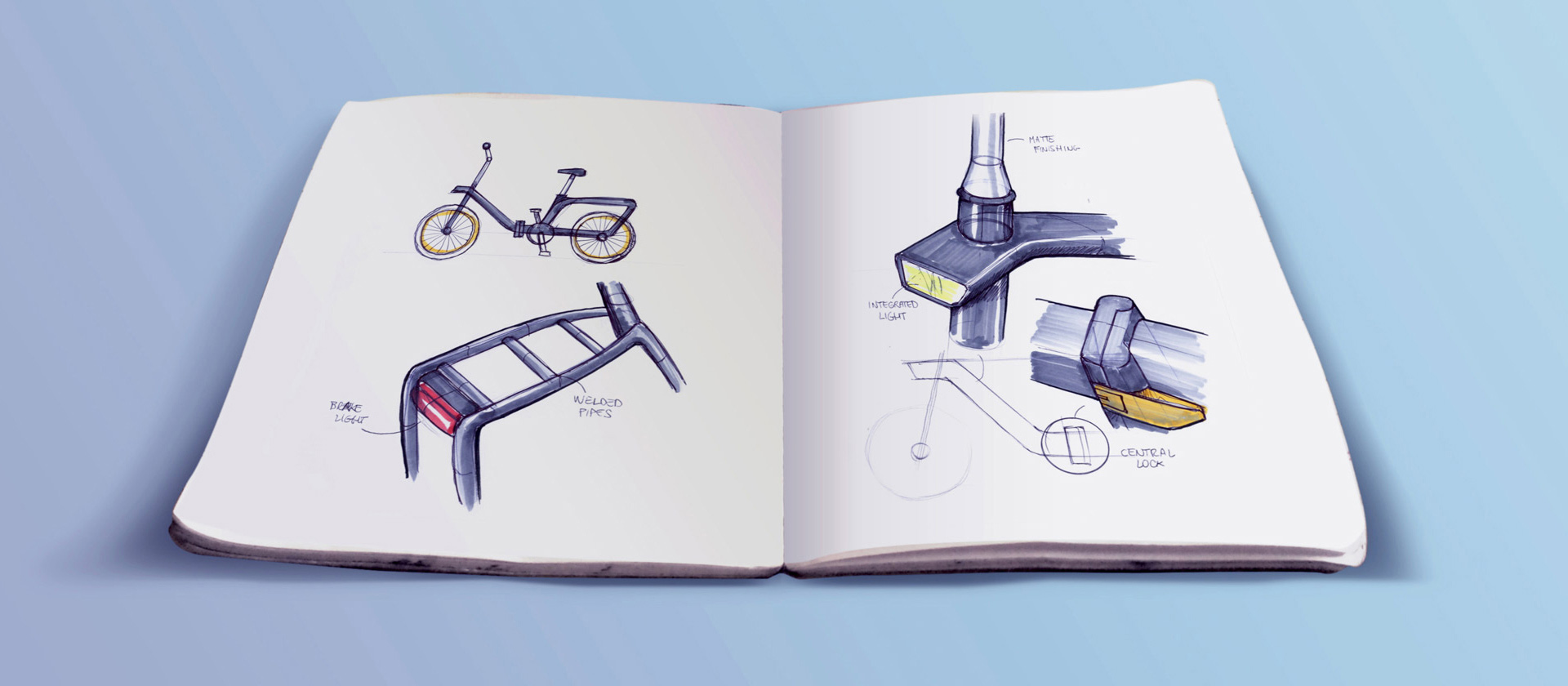 Challenge
The biggest challenge in this project was to redesign an icon in a modern way, respecting its unique identity and the elements that characterized the original legendary bike.
Solution
Since the beginning, we focused on the design of the frame, an extremely characterising element.
We developed new technical solutions, using different materials and components which allowed us to reduce the bike weight to increase its lightness, manoeuvrability and ergonomics.
In order to create a link with the past, we chose to highlight some of the most distinctive traits of Graziella, giving it a more modern appeal.
Starting with historical research, we established some key-points for our design: people immediately associated Graziella with its rear rack, which allowed the driver to carry a passenger, the front light, integrated into the frame, and the bell, with the logo embossed.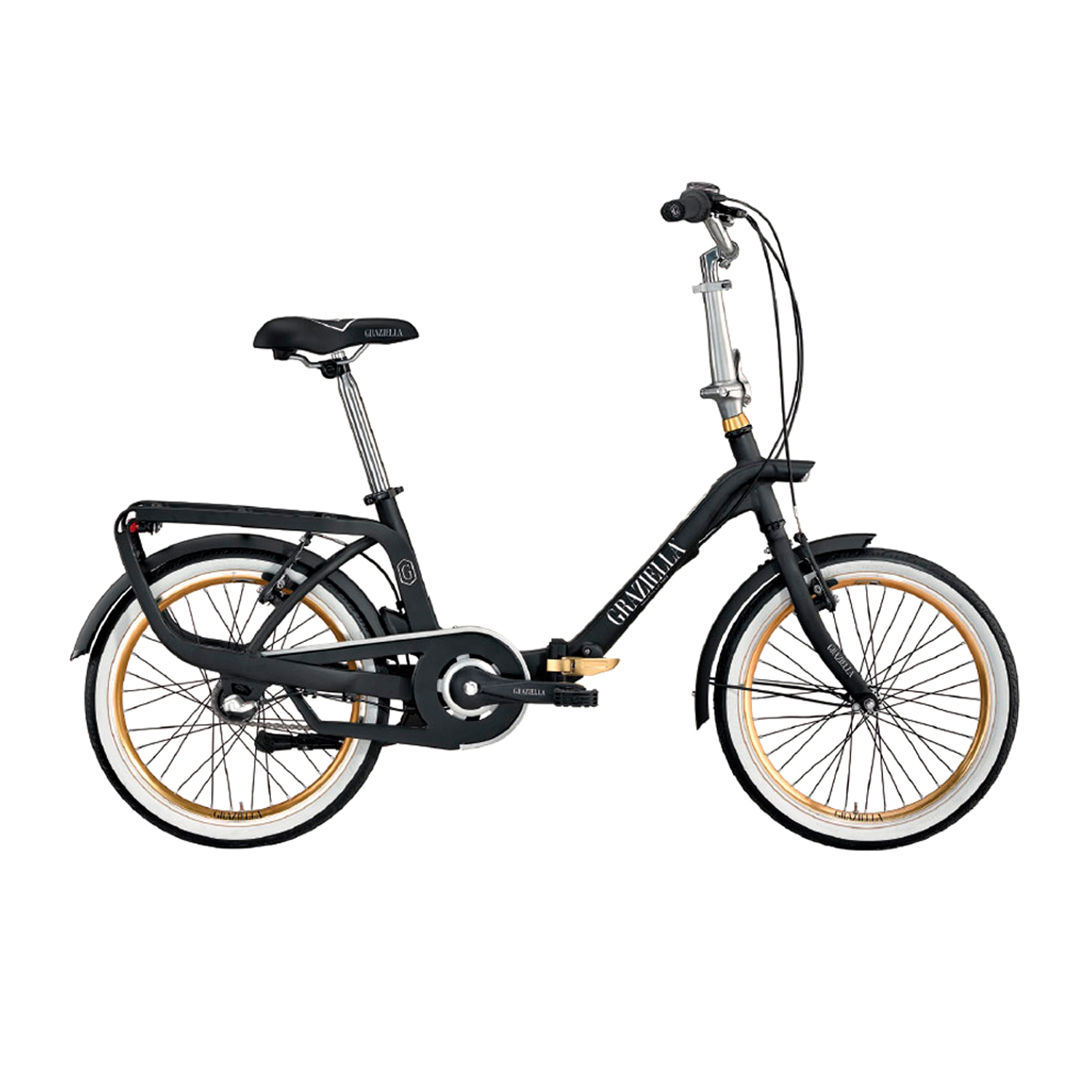 Our design process took all these elements into account, modernizing them, according to contemporary taste, and inserting some ergonomic improvements where possible.
The new Graziella was presented in three different colors - blue, white and matte black - matching the vintage accessories collection, such as lateral purses, leather handles and key cases.
The launch took place during an exclusive event at Just Cavalli Club in Milan, welcomed by many people from both the fashion and entertainment industries.