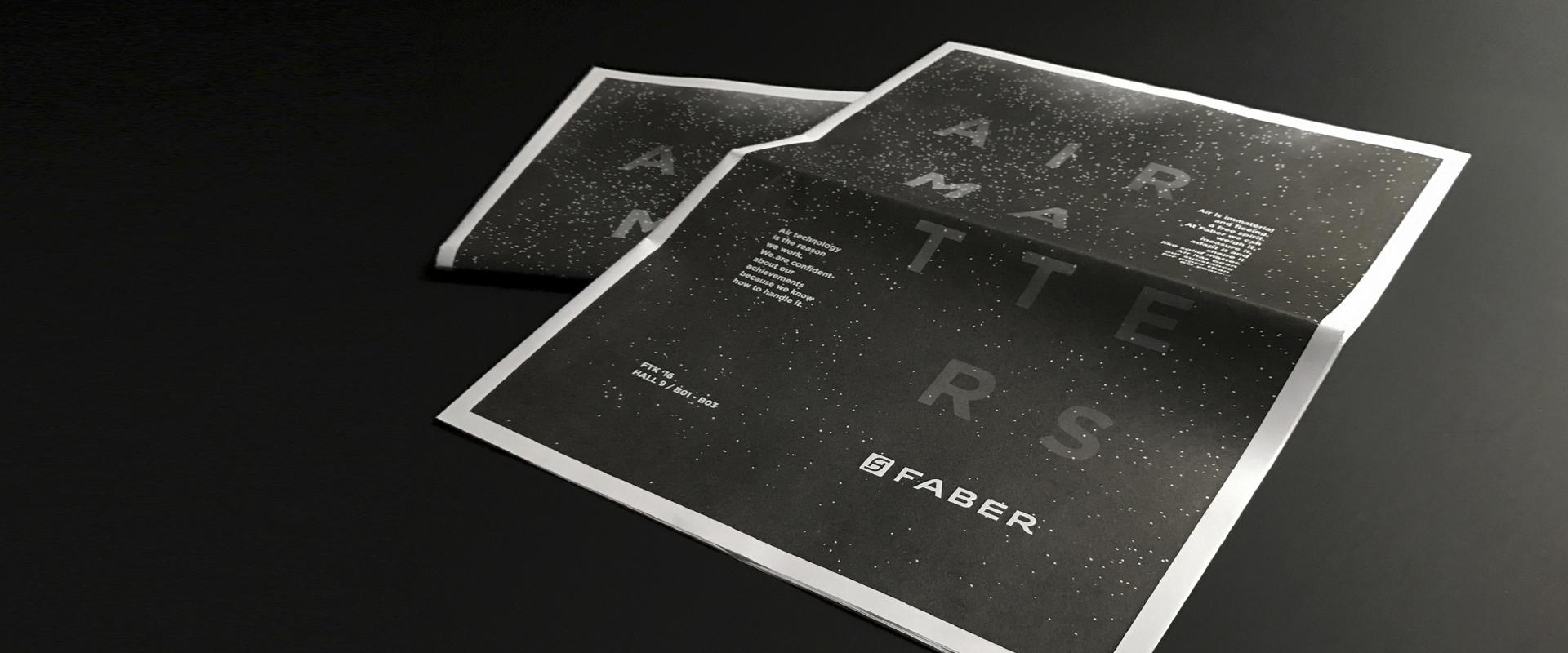 The rising of a brand
FABER
360° Strategy
Faber (Franke Group), is an Italian well-known cooker hoods manufacturer, whose aim is to become market leader by 2020
Assigned Task
In June 2015 Studio Volpi took part in a design project for Faber. We were assigned to create new products, specifically to develop a family-line concept, which required our designers and communication experts working together.
Challenge
Faber's main challenge was not related to products, characterised both by high-quality workmanship and technology, but to cohesive brand communication. Over the years the company delegated the design of its products to different agencies, with a consequent negative impact on brand's recognisability.
A new brand guidelines manual
We shaped a new strategy which combines design with branding, rebalancing Faber's assets between communication, products and innovation.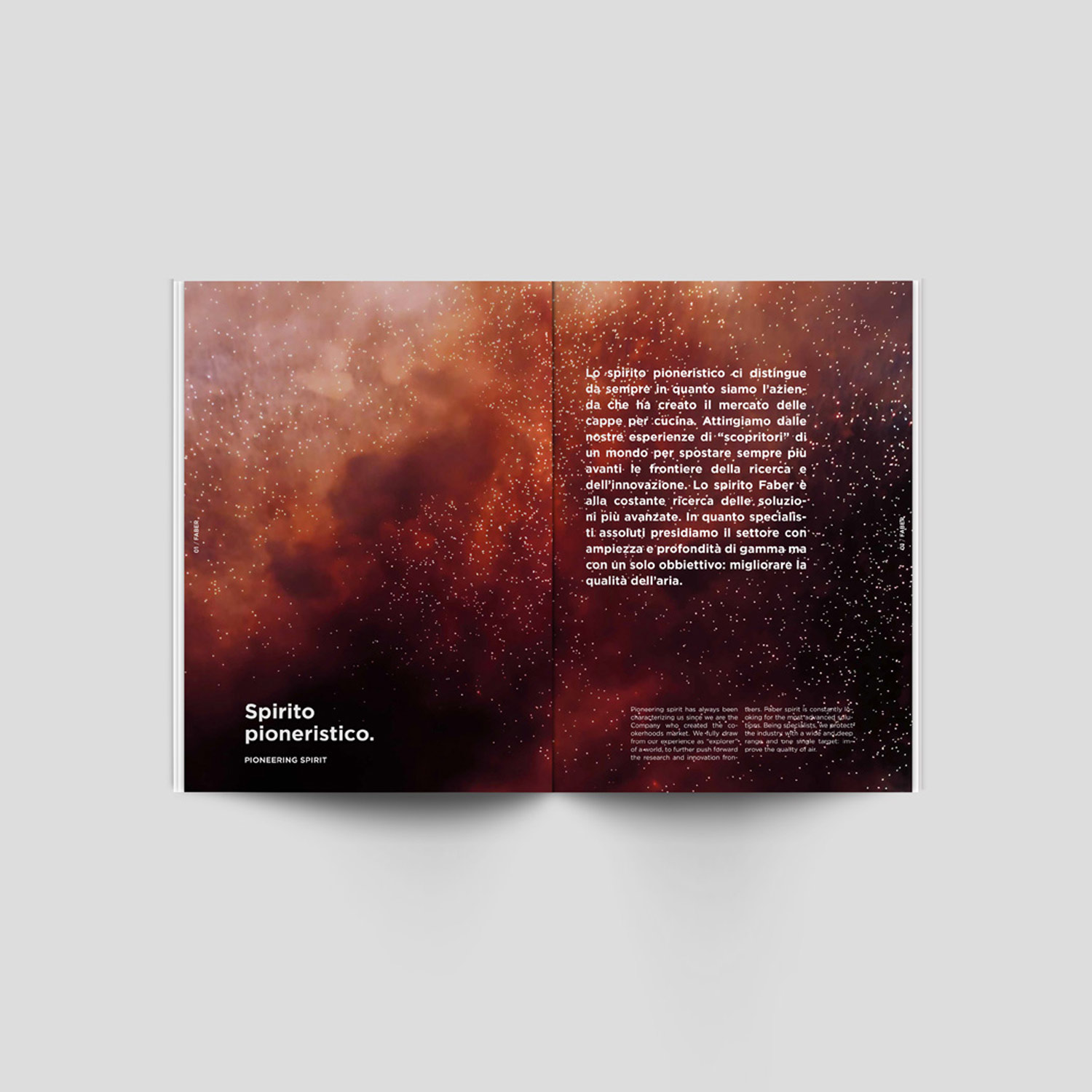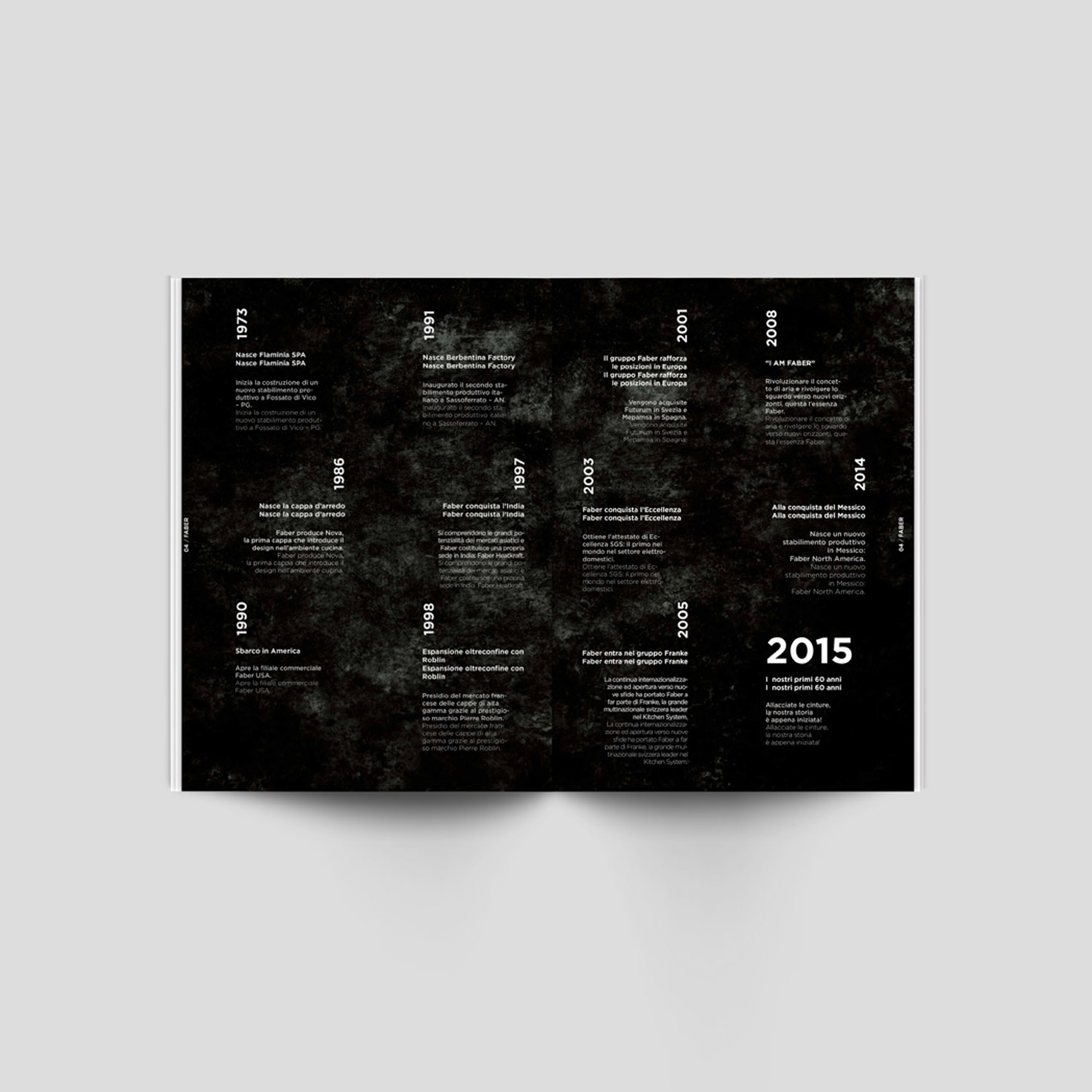 Our communication unit developed a new Brand Manual, collecting values, vision and mission of the group, to define the new corporate image.
We worked on product catalogues and the website, emphasizing Faber's 60+ years experience as a leader in the field, and showcasing its patents and technologies with professional photographic settings where hoods were contextualized.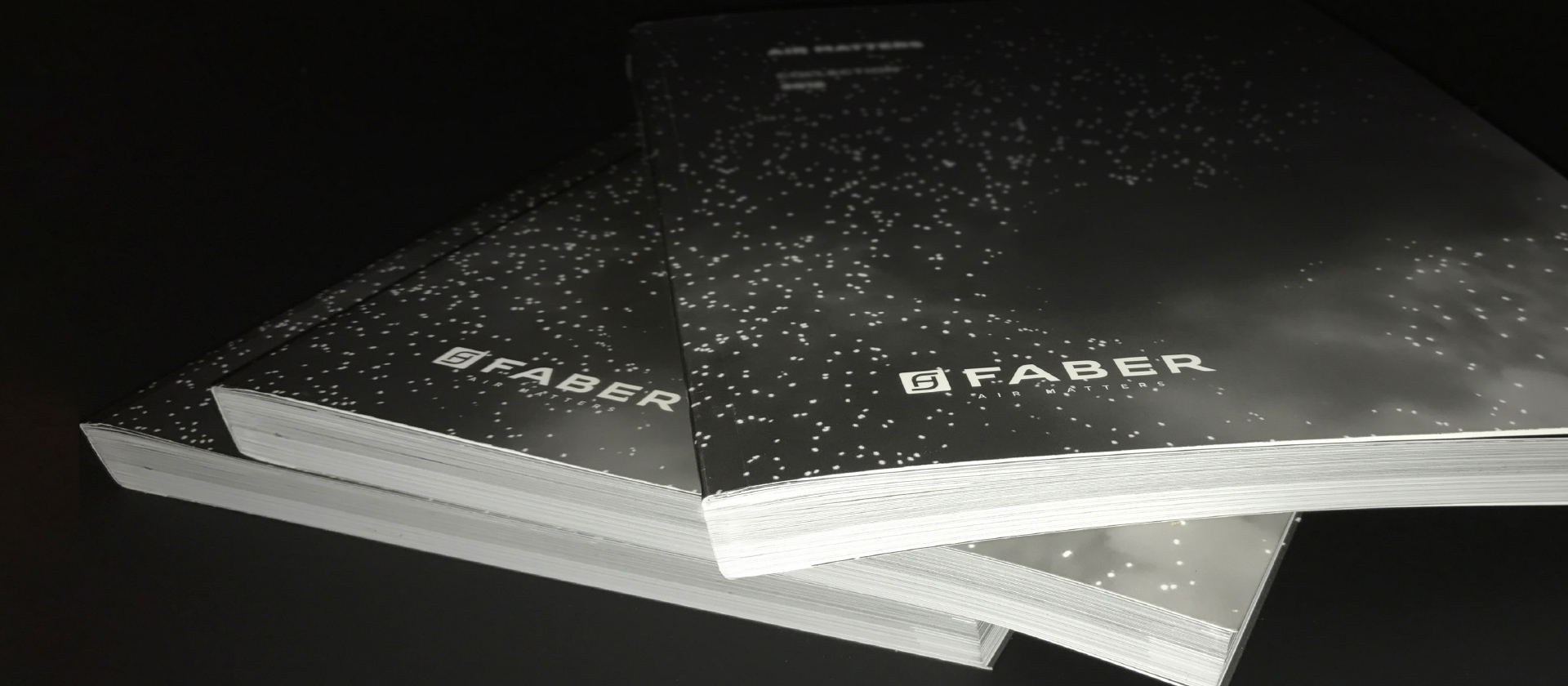 Tower
Tower is characterised by immediacy and easiness of interaction. The same cooker hood has been designed in a wall and in an island version.
What makes it a state-of-art project, is the possibility to connect a mobile device to the cooker hood, accessing food blogs or recipes, which will be instantly projected onto the appliance. Tower has also a voice control, which allows the user to cook without stopping to check if everything is right.
Our digital department developed an app and videos for tower hood concept.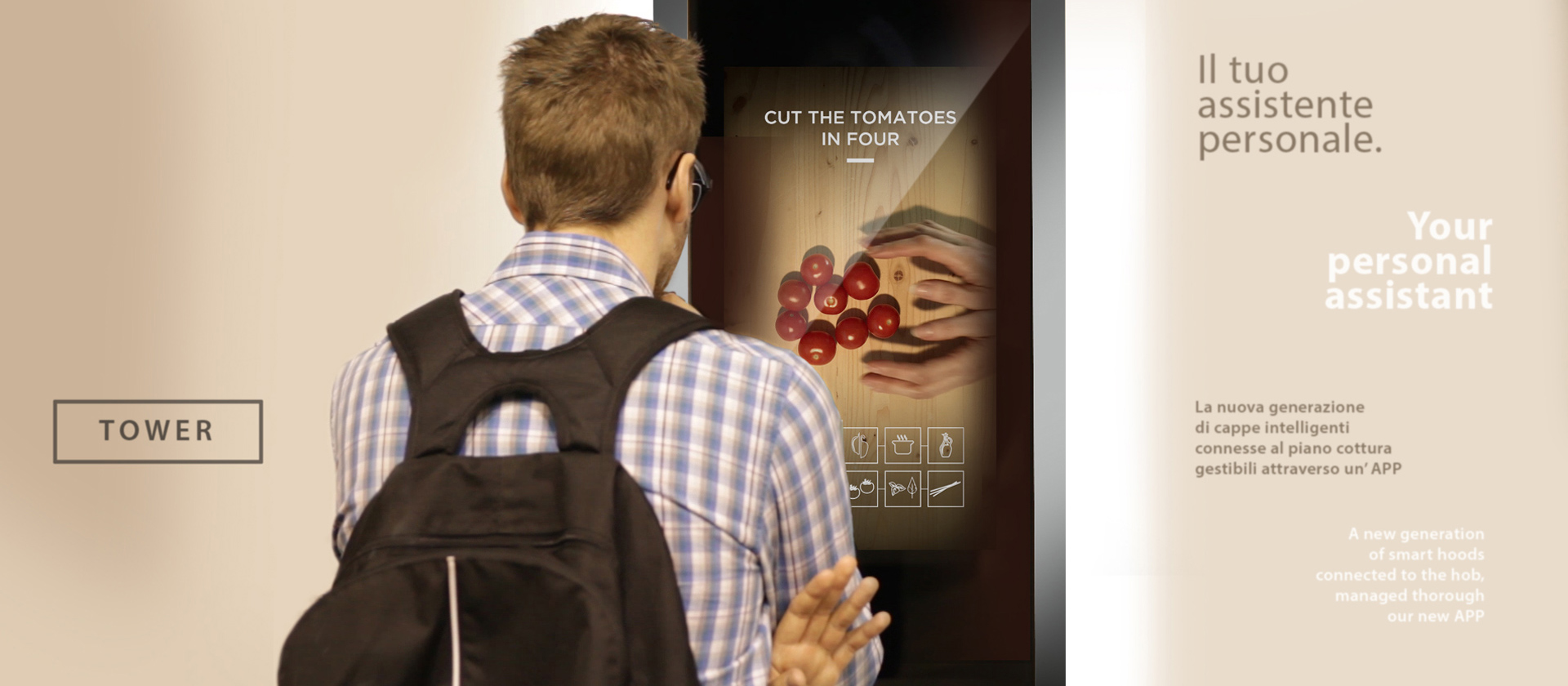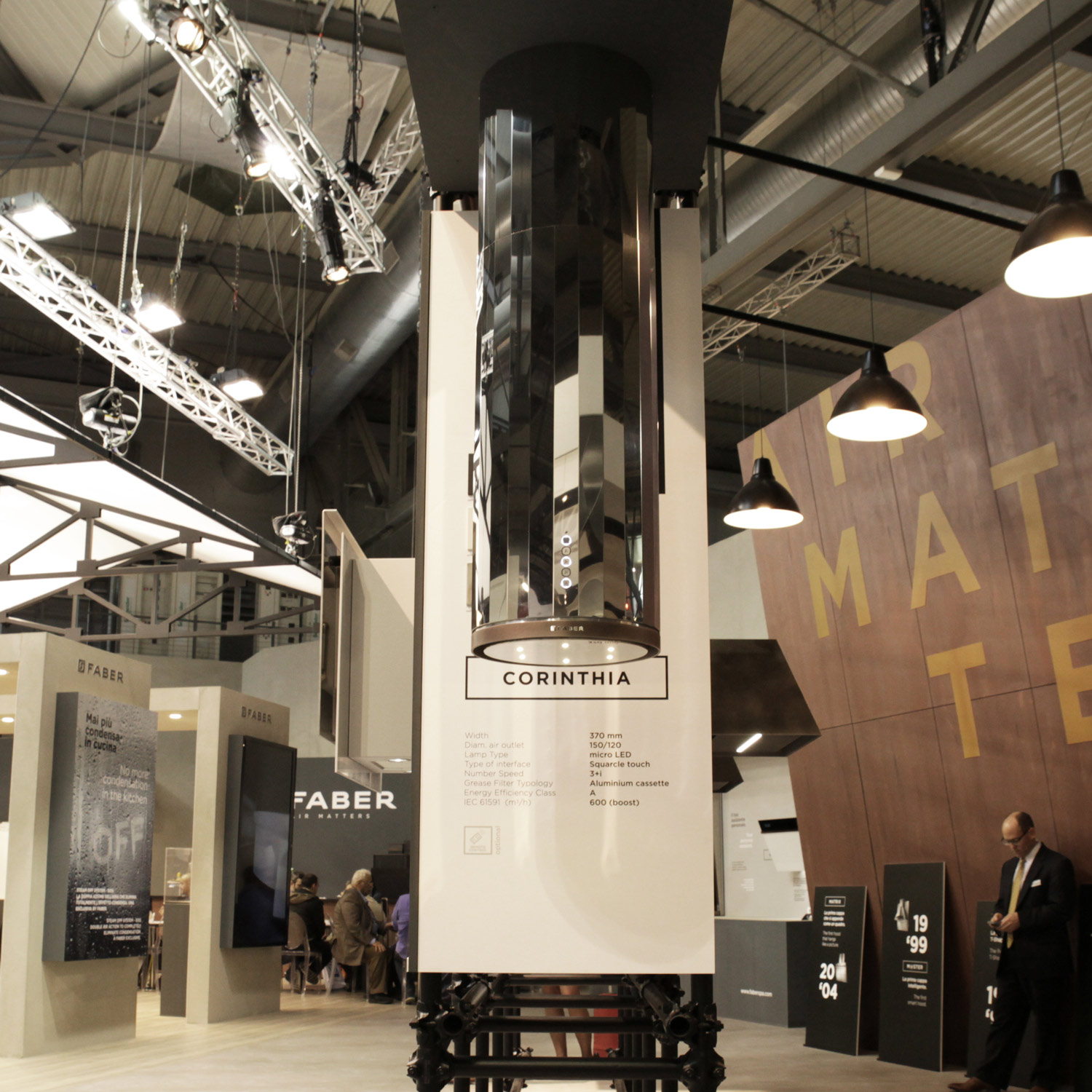 Corinthia
Corinthia is a simple, cylindrical-based cooker hood. Its main feature is the faceting of its plated surface, which gives the opportunity of customizing finishes and materials.
In fact, the user can personalize the lower frame of the hood, according to home furnishings. This represents the very innovation of this model, making "soft edges" a new landmark in this category.
Hexagon
Hexagon has in its upper part a black display, where it's possible to read recipe directions, thanks to a hexagon shaped, electromechanical control. Also this model, in silk-screened glass, can be customized according to user's personal tastes.
Our team focused also on the cutting-edge detailing of hoods remote controls and interfaces, combining refined materials such as steel and touchscreen technology
The design concepts and the new brand image of Faber, were presented at FTK – Eurocucina 2016, the exclusive event at the Salone del Mobile exhibition in Milan.
Our designers and branding experts coordinated the booth creation: it resembled an industrial building populated by 3D displays and high-tech video installations, to represent the perfect blend of Faber's pioneering spirit and technological know-how.