Work

Oct 10, 2016
NOTA NOTA: from a white page to a revolutionary product
Find out more
We are extremely proud to announce that NOTA NOTA, a very important project we have been working on for more than one year, has just been showed for the first time to the public, during Saudi Design Week. An exclusive location for a ground-breaking product, which we'll be showing you in details very soon.
Here below is the interview to its inventor and our affectionate client, Mr. Abdullah S Bahabri, part of Ebram Investment.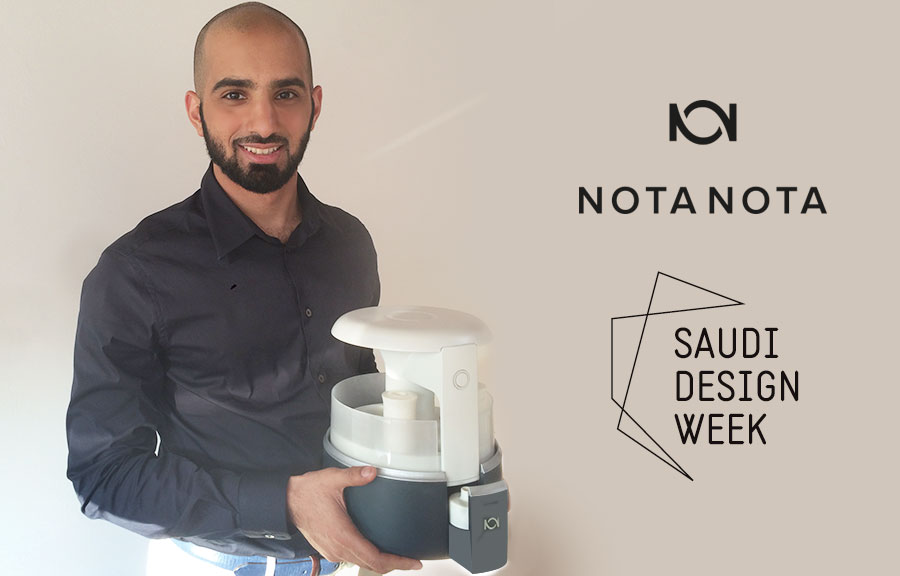 Can you tell us how you met Studio Volpi and why you decided to entrust its team with your project?
When I first got this idea and then decided to make it real, I spent days looking for the right company that had the right experience but an innovative spirit at the same time, which for me was mandatory to develop such a challenging project. When I visited Studio Volpi website, I thought I found what I was looking for, which was confirmed when I visited the studio the very first time, before starting the project officially. I was pleased that my days of research lead me to the right company.
Where does NOTA NOTA's inspiration come from?
I've always had an interest towards unconventional business examples. In 2013, I was interested in the concept of 3D printing and I was looking forward to doing something in this domain, but at that time I wasn't sure what would have been the concept that could make a difference. In early 2014 I met an Italian perfumer in Riyadh and we spent the night talking about perfumery. Then, when I got back home, I started thinking - I believe in the shower - about combining two industries, perfumery and 3D printing and I suddenly got this idea in mind. I clearly remember that I couldn't sleep, that night.
Why is it so innovative?
Because it is the first machine of its kind. It also meets the current trends (3D printing, social medias, IOT).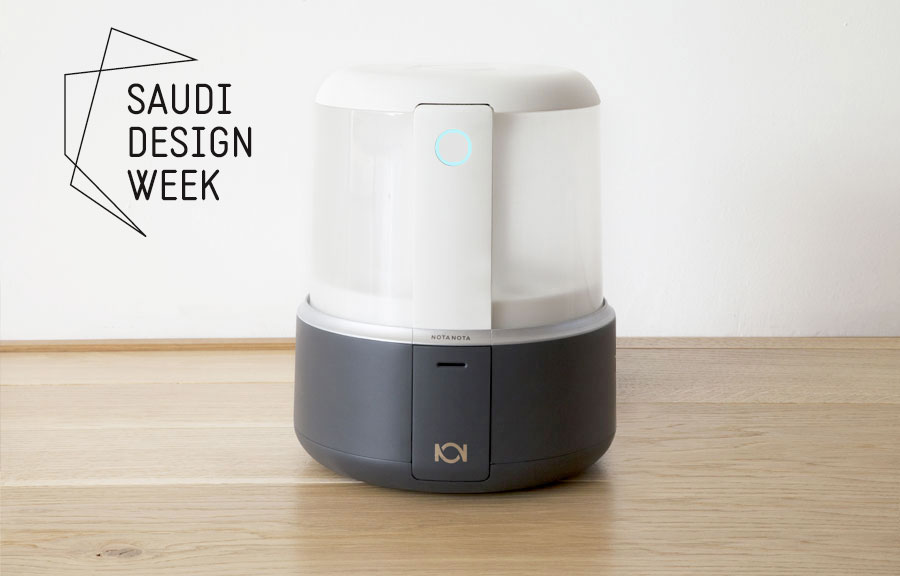 How relevant is the perfume industry in your country?
In Arabian Gulf Countries, perfume is deeply part of Saudi Culture. Any average Saudi would use perfume twice a day. For instance, Oudh Oil and Taif Rose, which are rare and precious oils, are an icon of prestige and buying them could be definitely costly.
Do you think it is the same in other countries, such as in Europe?
I think that the difference is that Gulf citizens use perfume daily, whereas Europeans - especially men - would wear perfume only in certain occasions.
Which are the main trends, relating to this industry and presented during this trade fair?
The event we took part in is Saudi Design Week 2016, where designers in Saudi Arabia and Gulf countries have an opportunity to gather. The main trend is about Saudi Design industry (specially products and hardware), which is basically a new industry but it does also benefit from international knowledge, which has let it reach amazing design levels in a very short time.
One of the trends we clearly saw during the event was that most of the exhibitors had added an Arabian touch, features, solutions in their designs that meet the Saudi taste and needs, competing at the same time in the international domain.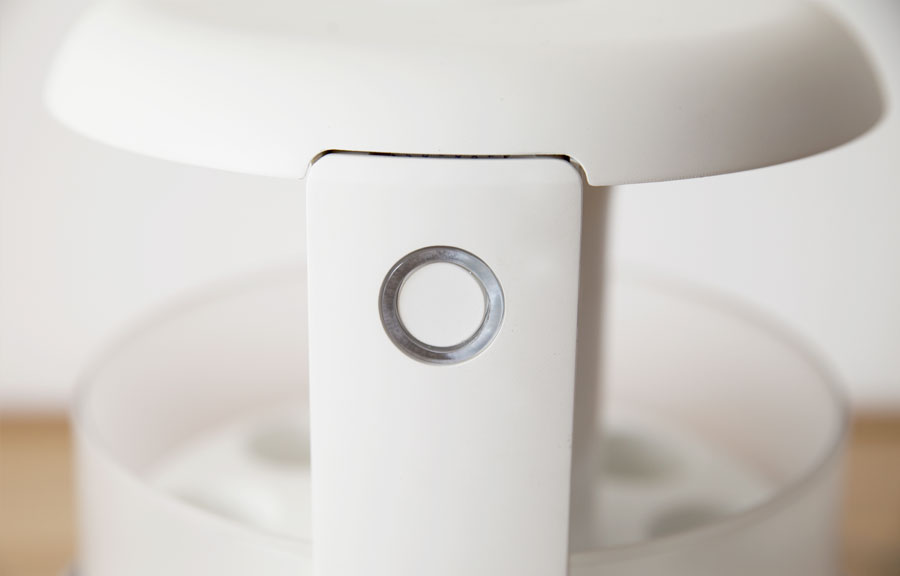 In your opinion, do you think that technology has impacted this field as much as other industries or does it still have a more traditional background?
I think all industries had been impacted by technology. You can find a good example if you think to new perfume concepts that have benefited from technology. It has impacted some industries and disrupted others. In the case of perfumery, no technology has disrupted it. I believe it's the right time to do so.
How much do social medias affect the way we perceive products and services, in your opinion?
Social medias have changed how people perceive products and services dramatically. You can see it when an app gets you to an hidden restaurant that makes a very good pizza or when you can control your home appliances with smartphones.
Nowadays, people buys a product not because it does have a certain brand, but because they follow someone else's suggestions on social medias. They have empowered the users to choose for themselves the right product and not to be led by mainstream tastes. For brands, this is a very big challenge, since they need to make the best product possible, trying to customize it as much as possible to meet their users' tastes.
Which do you think will be the future of perfumes production?
I think NOTA NOTA will disrupt the perfumer industry, by adding a lot to it at the same time. When I think about NOTA NOTA, I think about a new experience that will add a new dimension to this industry but will not delete the traditional perfume production. Just like who has a Nespresso coffee cup in the morning, Starbucks' in the afternoon and a coffee in a nice, romantic restaurant in the evening.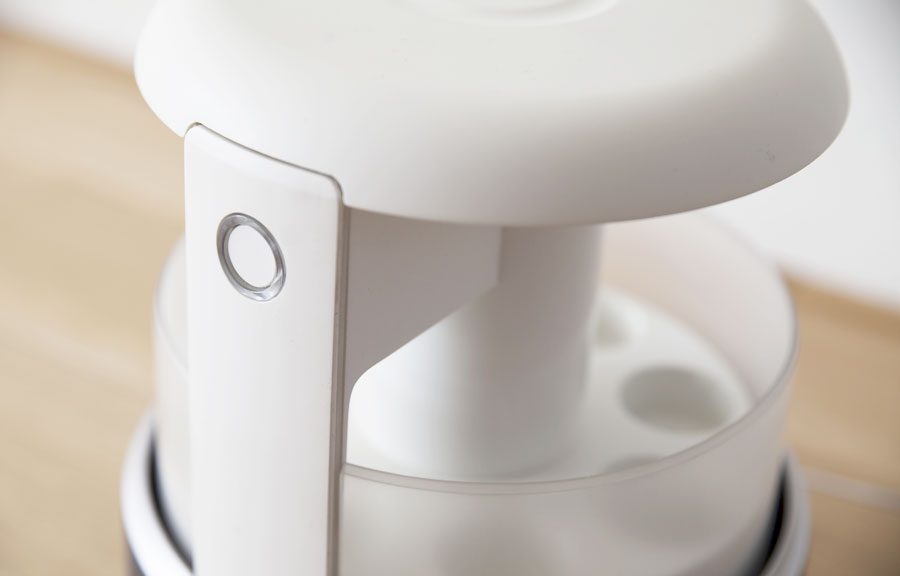 What does innovation mean for you and how would you see your product, let's say, in 5 years?
Innovation is one of the main discriminants of mankind. We all are innovators, each of us in their own way. Some are lucky enough to show their innovation to the world. Some innovation comes out as products, some of these products succeed to reach the consumers and some don't.
I believe that the main reason why some innovative products or services success is that they get somehow empowered. This is the mission of NOTA NOTA: to empower people as innovators in the domain of perfume design.
In five years, I see the product as an international success that has users from USA, Europe, Asia and Arab world. I also see a NOTA NOTA app as the main source of innovation and creativity in perfume domain.
Connectivity, IoT and new trends after a pandemic: a conversation with our Lead UX Designer

Technological updating and the integration of an interconnected soul are turning modern professional kitchens into a perfect example of the 4.0 industry, where the product and its super digital powers become a tool to improve working conditions, enhance productivity, monitor the processes to achieve better results and create new business models