The Italian company Vin Service has been producing refrigerators and broaching equipment for beverages, beer and wine since 1976. Volpi Design Studio was asked to execute a mechanical analysis for the development of a beer tapping system: the company wanted to create two models of the same equipment, in order to sell them in different markets. Marc Thorpe designed for Vinservice one of them, exclusively for the North-American and Canadian market, while the other one had been projected for Italy and the international market, more generally.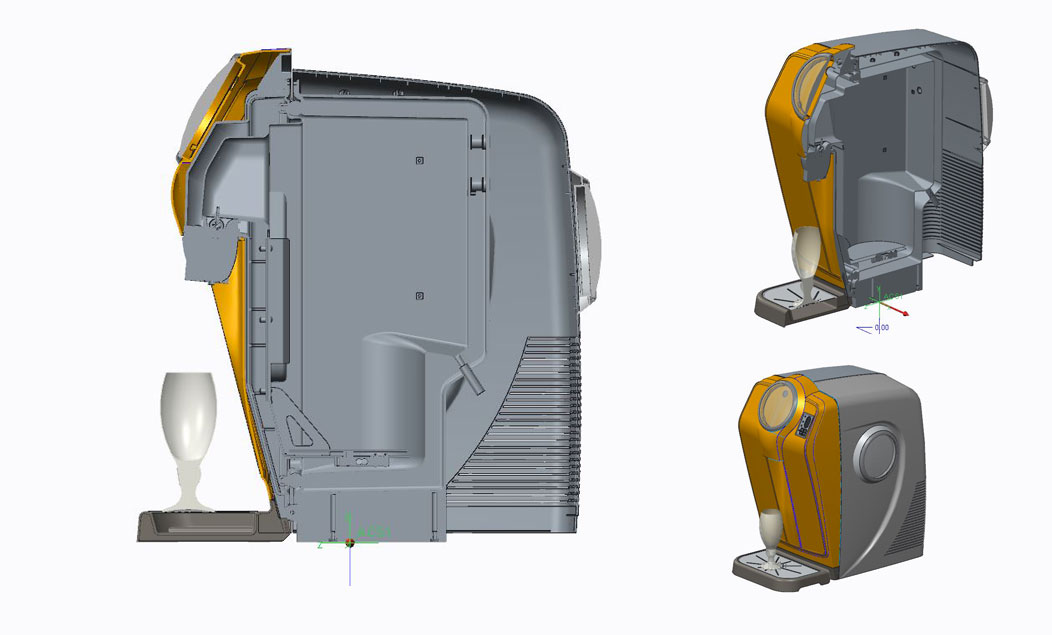 Our specific task, as an engineering team, was the mechanical design of both the products, due to the fact that Vinservice had already done the entire research activity and the refrigeration design internally. For this reason, it was extremely important for us to work side by side with them, in order to dialog with their team of designers and technicians, to combine style and functionalities.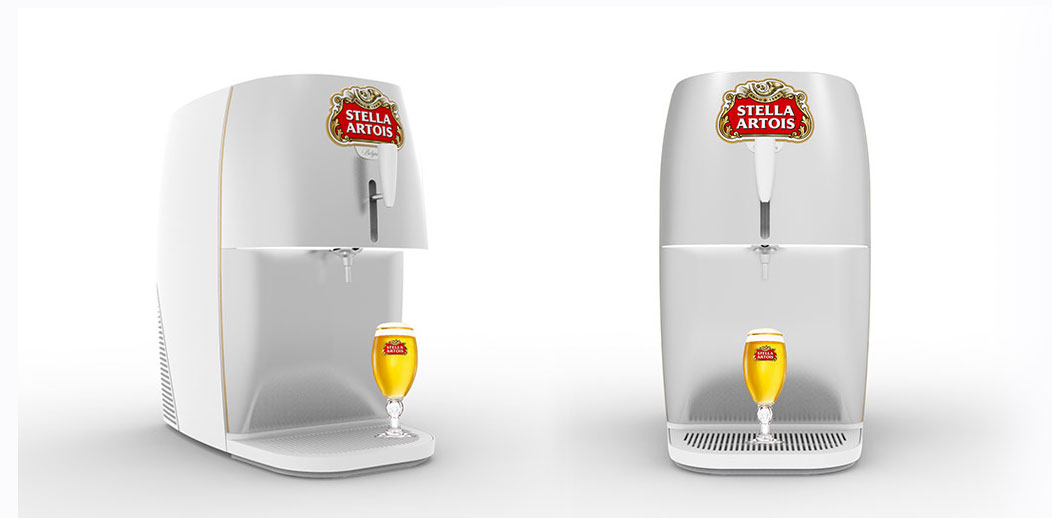 We designed the aesthetic housing of the beer tapping system, finding the best solutions for the industrialization of its components, working directly with mould manufacturers and moulding operators. The main point of this collaboration was to analyse the most critical aspects of this product: with plastic injection technology there is a concrete chance that the configuration of the moulds could be altered, once the plastic cools down. In fact, cold plastic tends to shrink, creating problems in moulds filling. The project ended successfully in July 2015, while the products were launched on the market in September. View full project here
News Jul 12, 2019

The award for the Red Dot Design Award "Best of the Best" has been delivered to Studio Volpi and Angelo Po during the awarding ceremony in Essen, Germany

News Mar 27, 2019

We are very pleased to announce that the ACT.O professional oven, an outstanding project we worked on for Angelo Po, won a Red Dot Design Award 2019. Moreover, it was selected as Best of the Best in its category!

Work Mar 19, 2019

The 2019 edition of Internorga is coming to an end: here's a first glimpse at the work we've done with WMF on their communication strategy.