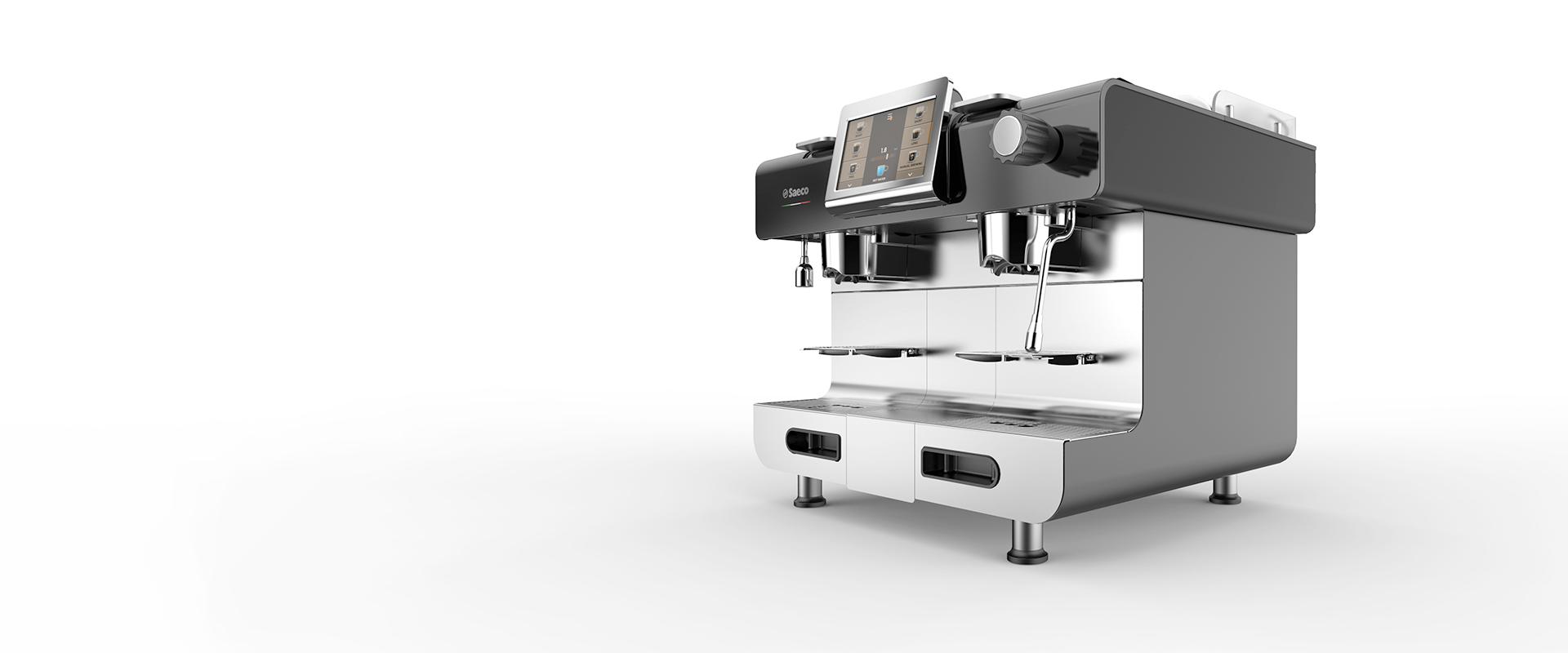 Beating the limits
Saeco
Dually Coffee Machine
Saeco was established in Italy, near Bologne, in 1981. It was the first enterprise to design the "bean-to-cup" system for a fully automatic brewing of the Italian espresso.
Since 2017, Saeco's professional department has been part of N&W Global Vending (EVOCA Group), world leader in the vending machines sector. From that moment on the firm has played a winning role as icon of the Made in Italy quality in the world even more than before.
Brief
The optimal new fit
Saeco entrusted Studio Volpi with the restyling of the coffee machine Dually: an OEM product for multiple brands with the same aesthetical elements of a semi-professional machine but working with single-dose pods.
Challenge
Facing boundaries
Saeco's main goal was to optimize industrialization costs. Our team had therefore to face restrictive limitations in terms of volumes, pod height and position of the internal components to design the restyling.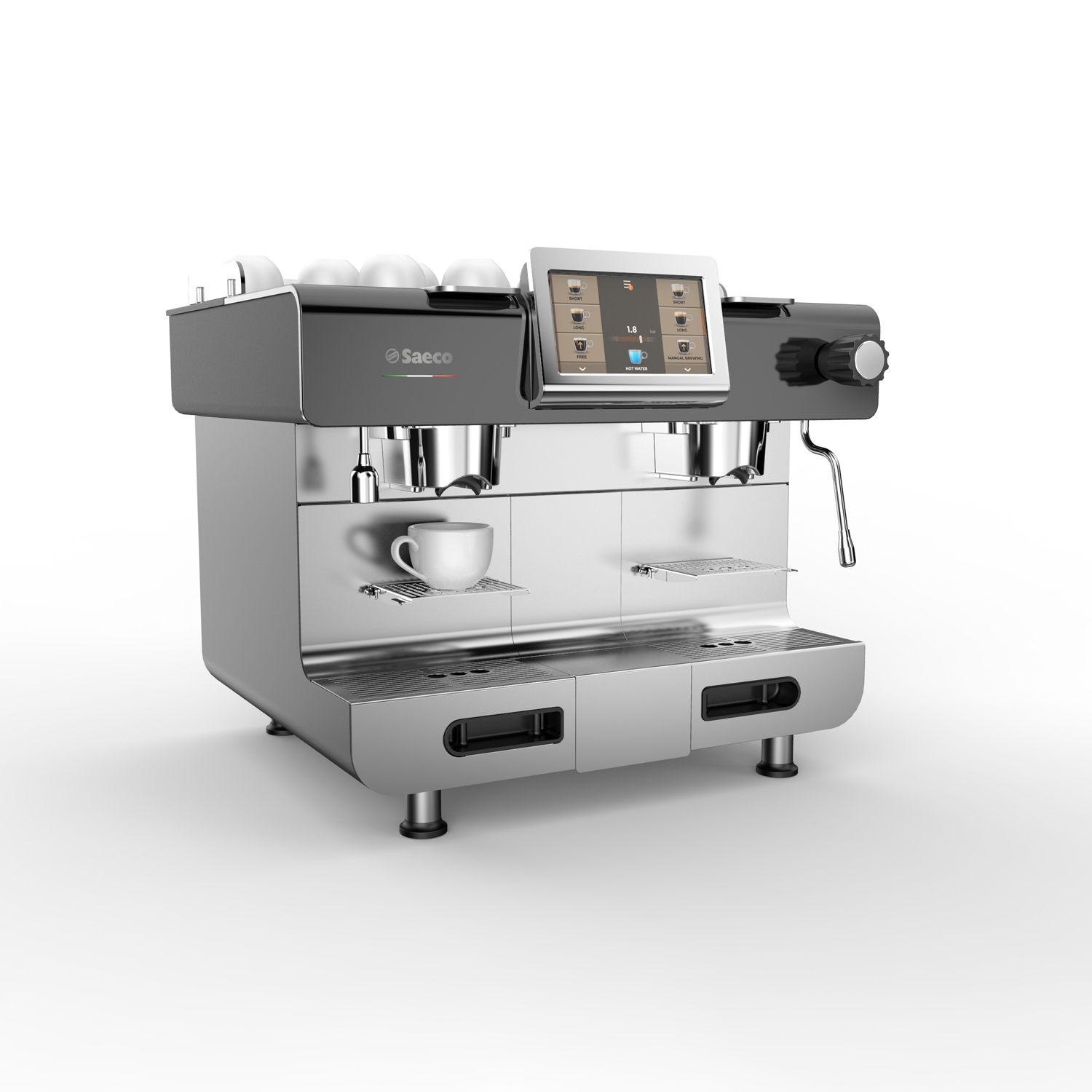 Solution
Few were the variables we could work on, but our design team focused on valorising the structure and making the less attractive and modern features lighter.
The monolithic look of the machine is made lighter by creating a marked distinction between the interactive and dispensing areas yet maintaining the same proportions.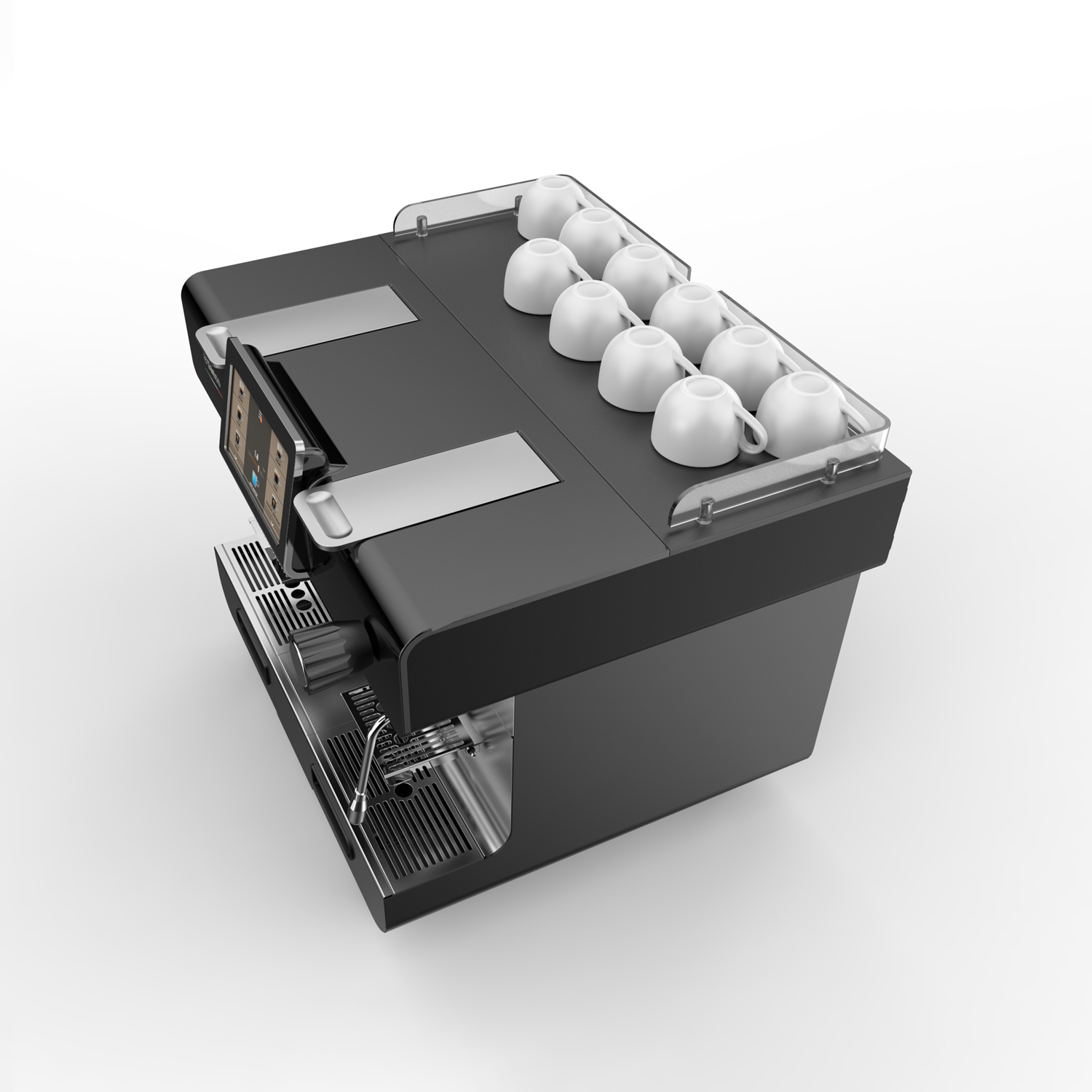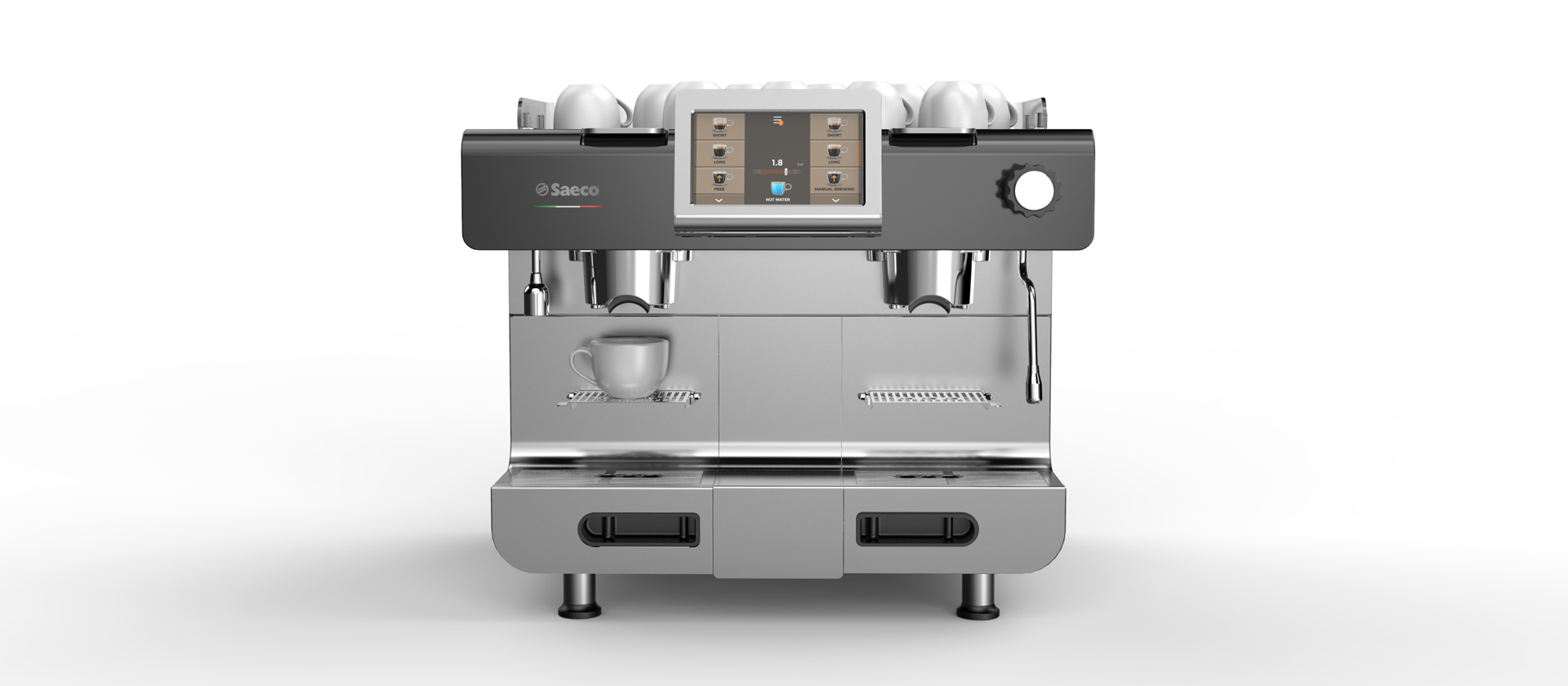 The machine top and body feature a different finish and shape but are combined in a harmonious pattern for a warmer and more modern look. The panels play an essential role as well to customize the finishing of the various target brands.
The predominant position of the dispensers hints at the gestures of professional coffee making and has been preserved for a symbolic purpose: Dually is in fact a pod coffee machine equipped with a touch interface.
User experience at the forefront
Initially planned to support physical commands, the touch interface has become increasingly important during the project. The screen has become larger and multi-function, installed in a prominent position that seems to come out of the body design to attract attention.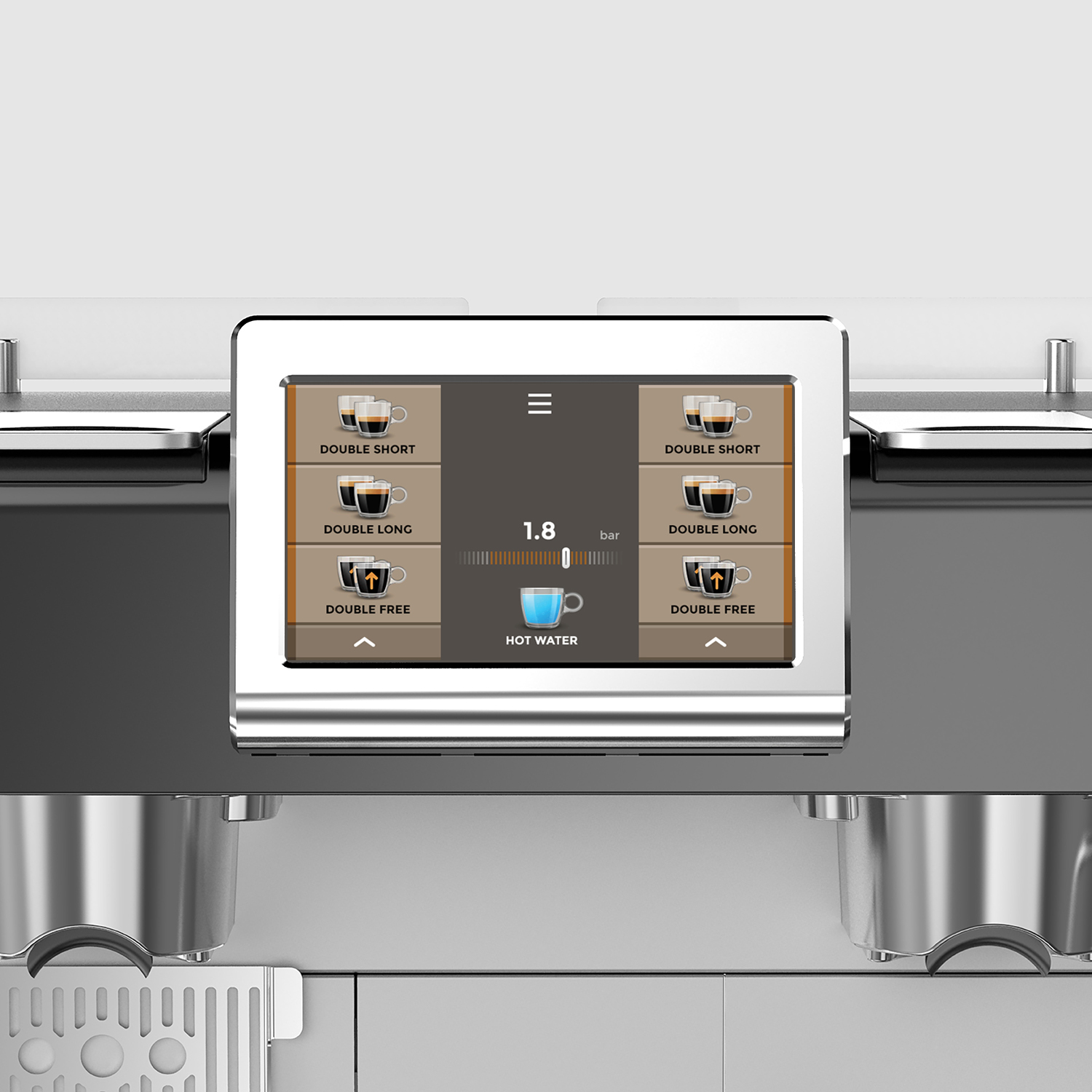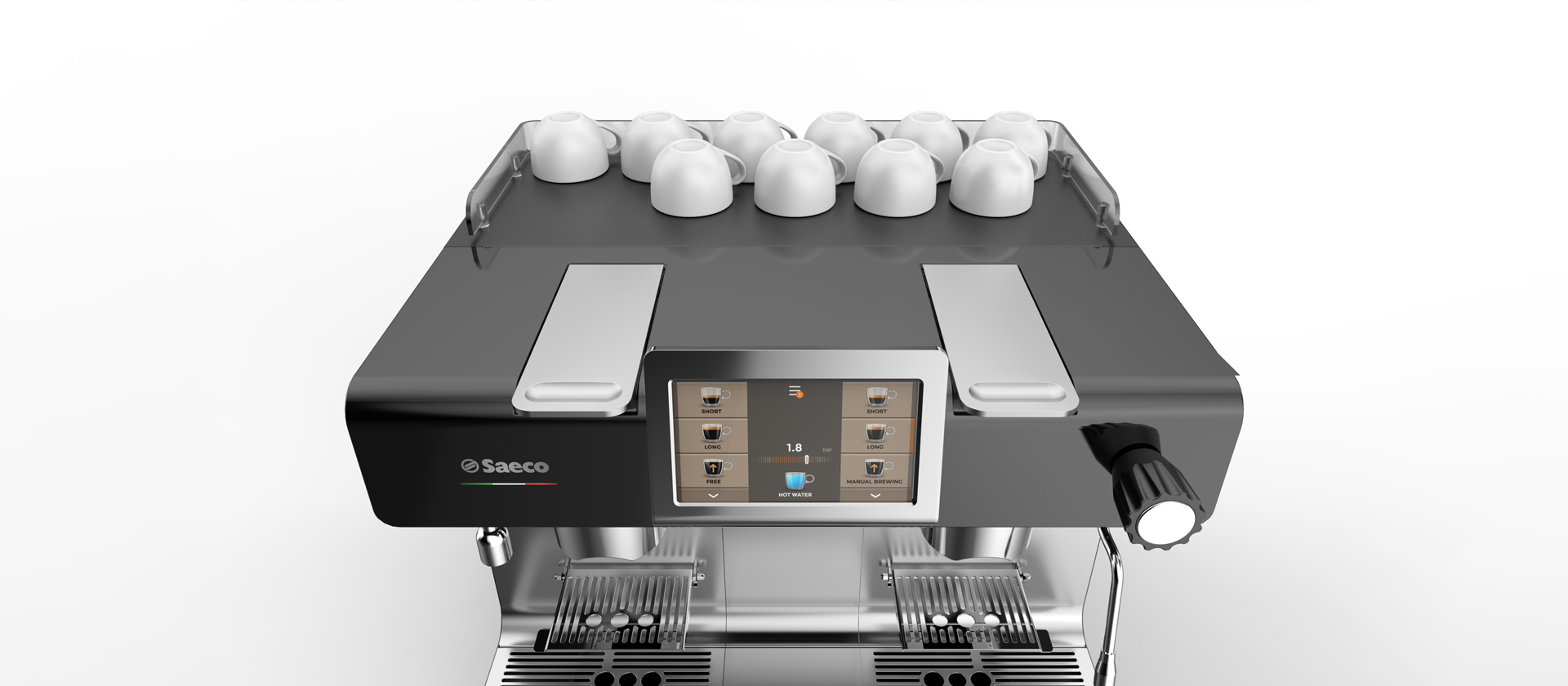 Thanks to a single traction point, the user can access every command with a single gesture, without unnecessary movements, while maintaining a separate management for each of the two groups.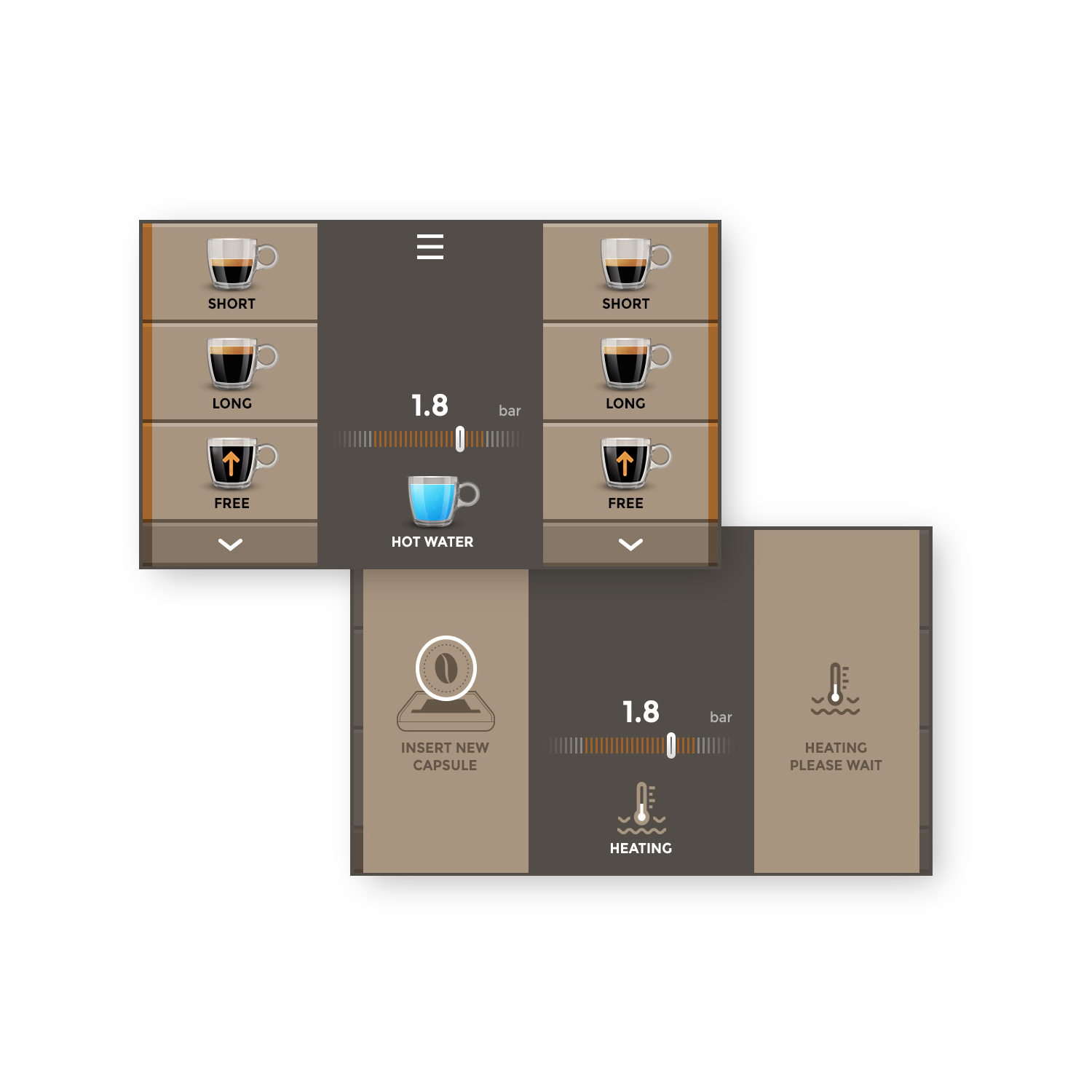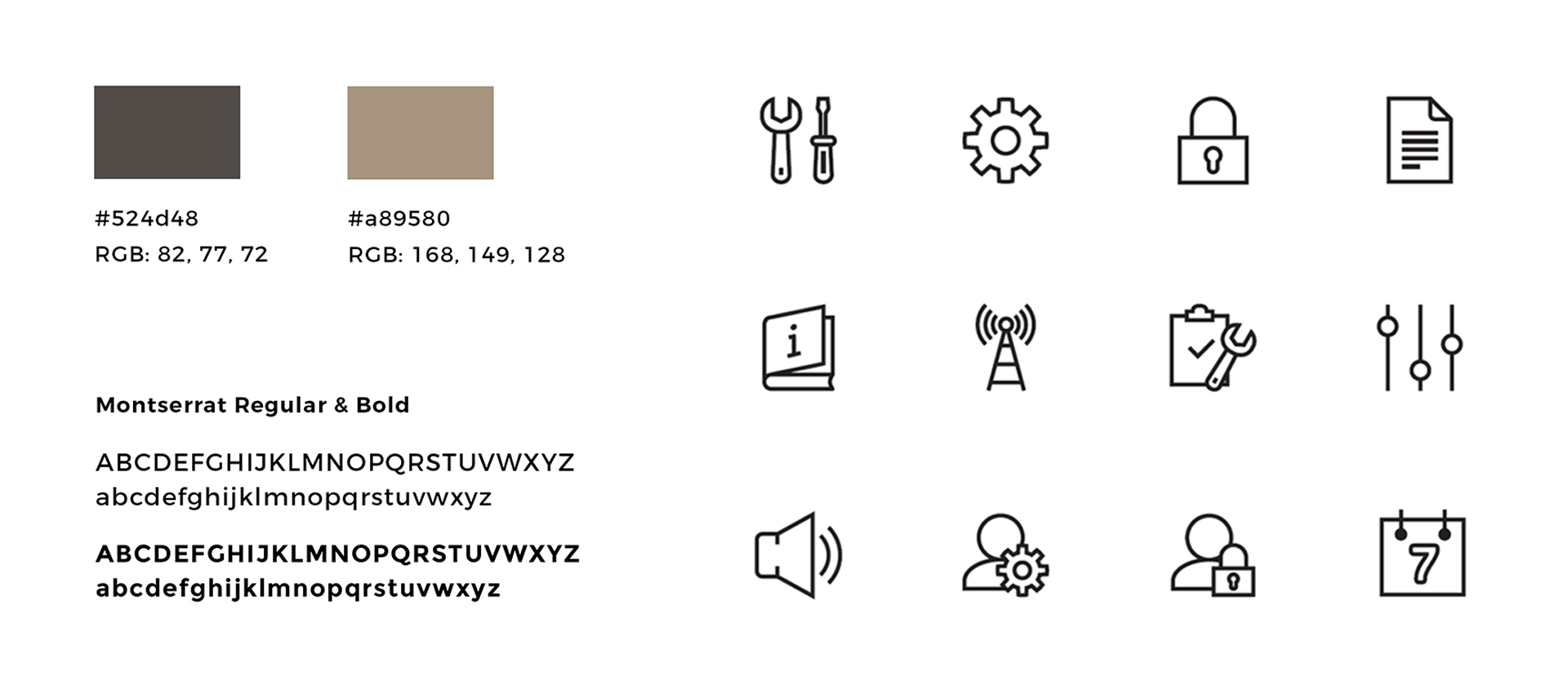 A restyling brief has thus also turned into an investment on usability and user experience, leading to a machine with the same characteristics of its predecessor yet embracing the ever more demanding requirements of industrialization, customization and usability of today's market.
Saeco Dually was presented at Host 2017.