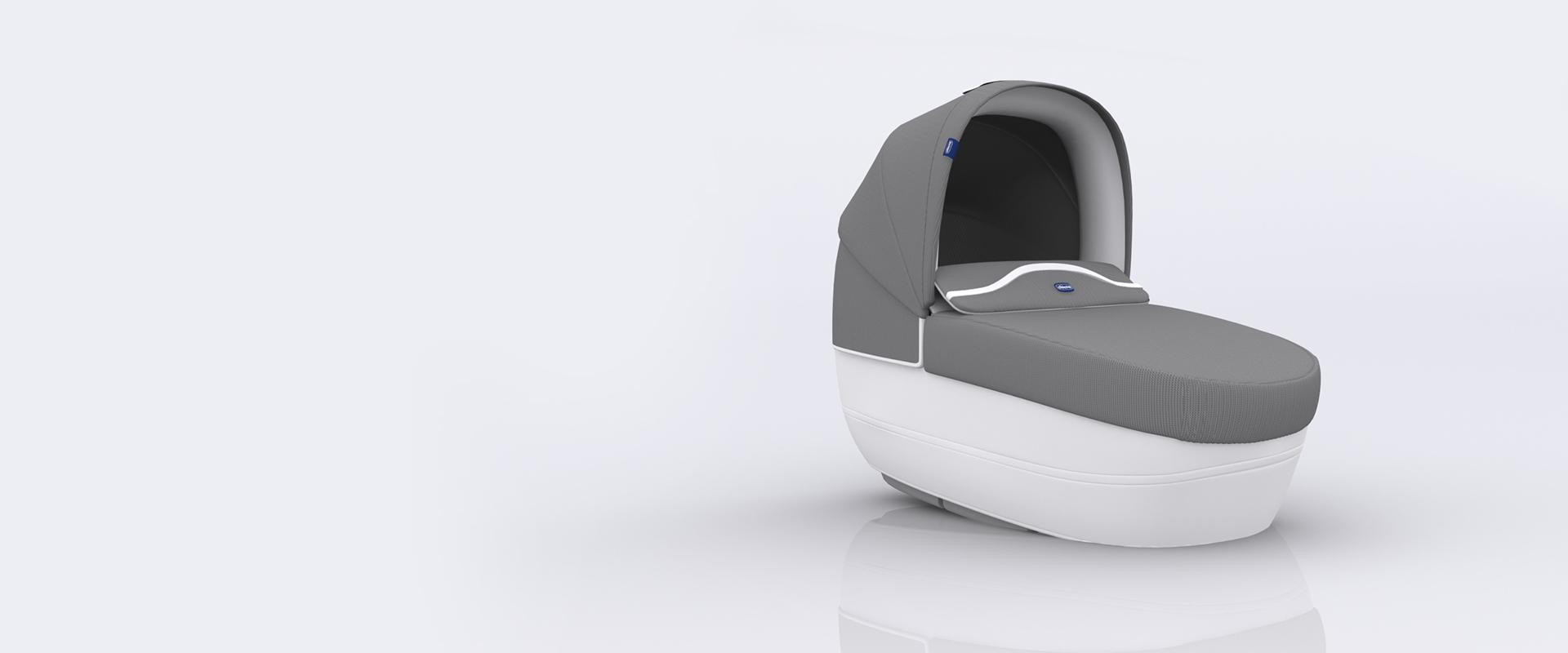 Thinking three steps ahead
Chicco
Trio Love & Style Go systems
Chicco, Artsana Group's brand for baby care products, was set up in 1958 to meet the needs of children from the age of 0 to 36 months. In only a few years it became the point of reference for parents, in Italy and worldwide.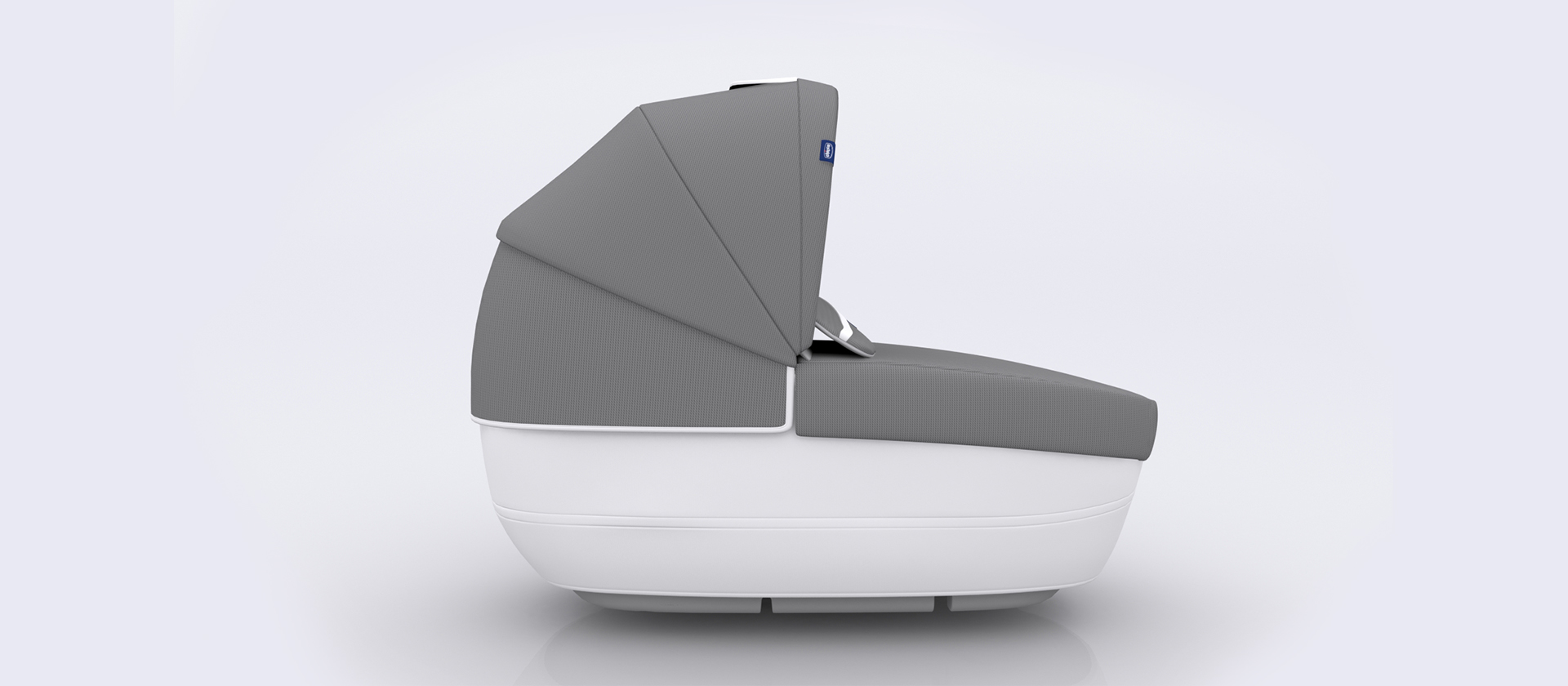 Brief
Chicco requested Studio Volpi to design a new Bag for the Trio Love and Style Go systems to keep its range aligned with the market evolution.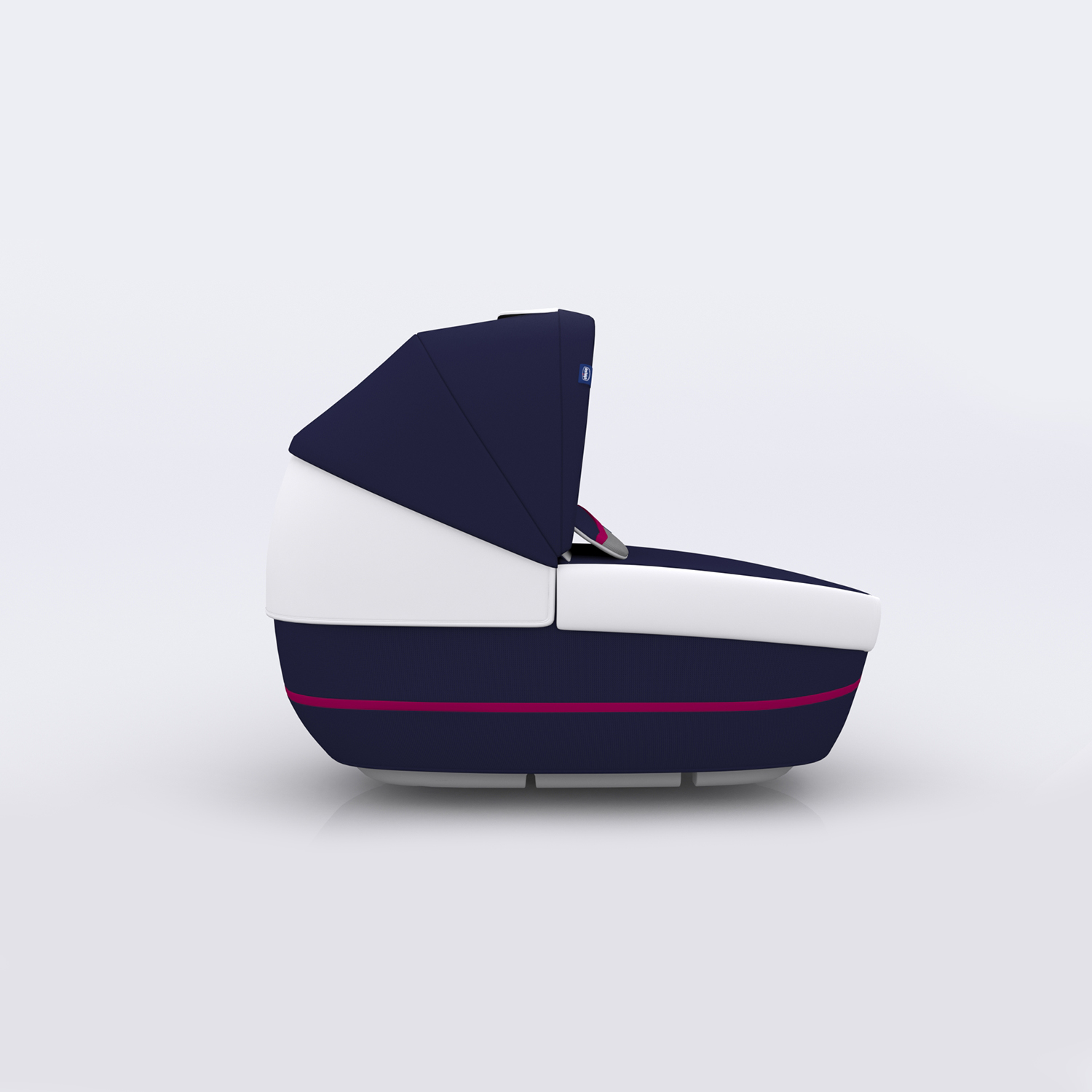 Challenge
For the first step of the project, we had to reduce the weight and dimensions of the previous version to make it less difficult to carry and use and create a new product able to position itself within the top range. For this reason, we reinvented from scratch the module-frame locking mechanism of two strollers while preserving compatibility with the previous system.
An additional issue was the deadline set by the client, as we also had to create a realistic prototype for presentation to the in-house sales force.
Solution
The new locking mechanism project turned into a modular and scalable design: not only it improves usability of the new Bag but will also become the standard for the next generation of Trio systems. A modular and future-oriented solution yet compatible with the current line of modules.
So far, the set featured a fixed width that made the product bulky and uncomfortable to carry. The new system enabled us to design a smaller and more practical Bag while preserving all the features distinctive of Chicco products and add a few that raise the standard, making the item stand out in the market.
Working side by side with the Chicco Design Team we designed a smaller Bag with an internal system that makes the seat reversible, a handle integrated in the fabric and a user-friendly knob to unlock it from the frame. In addition, the Trio Bag complies with crash test standards for car use.
We also redesigned the rear wheel system of Trio Love and reduced its dimensions to an overall width of just 50 cm, greatly enhancing its usability: the result is a product less bulky, handier to move and use in elevators or car trunks.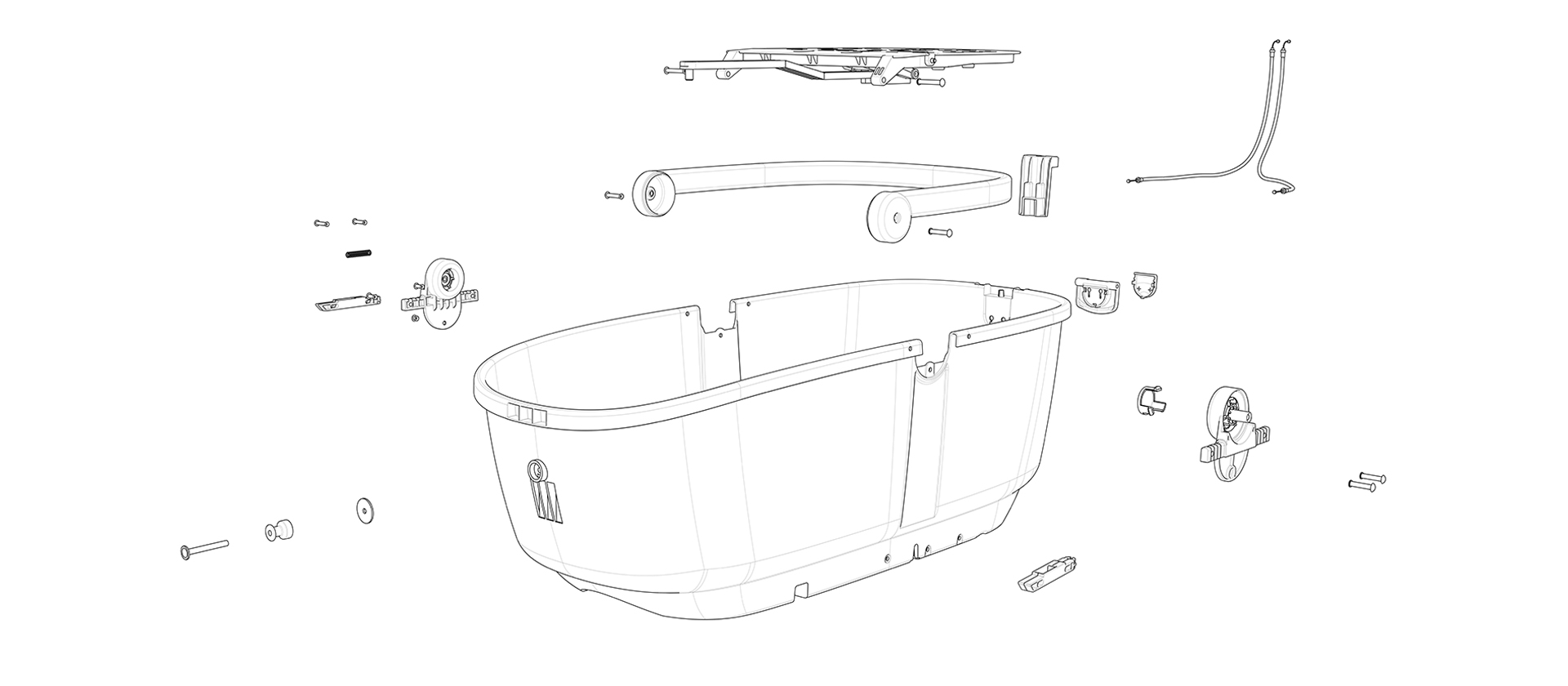 Virtual prototyping
Virtual reality was key in terms of time. The virtual environment enabled the client to present a realistic prototype to its Sales Team, cutting down time and costs on the number of prototypes produced: we could develop various versions of the product in the virtual environment, making them comparable with the previous item before manufacturing the real prototype.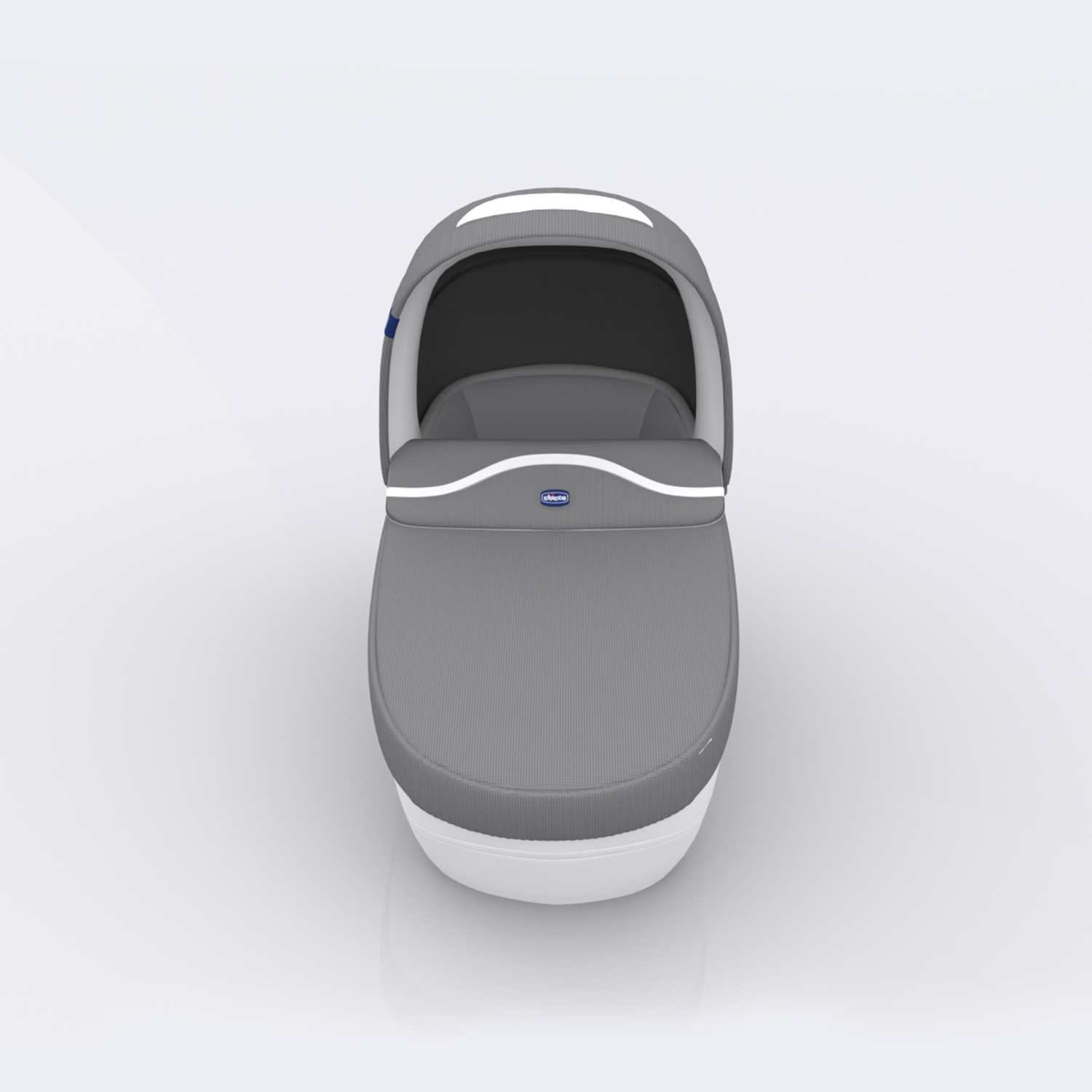 Lorenzo Anselmi, Marketing & Product Engineering Director at Chicco told us about his experience with virtual prototyping for this project: