Work

Apr 27, 2016
Faber (Franke Group): a brilliant example of how engineering, design, digital and branding merged together to create something innovative and noticeable
Find out more
The 2016 edition of Salone del Mobile just came to an end. We are proud to say it was a great, personal success. We presented one of our latest projects, a very important one: Faber. A brilliant example of how engineering, design, digital and branding merged together to create something innovative and noticeable. We shaped a new strategy based on the combination of branding, design and engineering, focused on balancing Faber's investments between communication, products and innovation. Together with the creation of Faber's new corporate image, our designers not only worked on innovative concepts, which could translate its values and ideas in a winning product portfolio, but it was also in charge of the entire artistic direction. The main theme of all Faber's new concepts and aesthetic lines was the combination of high-tech and highly tactile finishes: the fusion of such materials as cement, stone, metal, glass and the most advanced technologies creates an unexpected and high-impact product, according to contemporary tastes. Our team focused also on the sophisticated and cutting-edge detailing of hoods remote controls and interfaces, combining refined materials, such as steel, and touchscreen technology.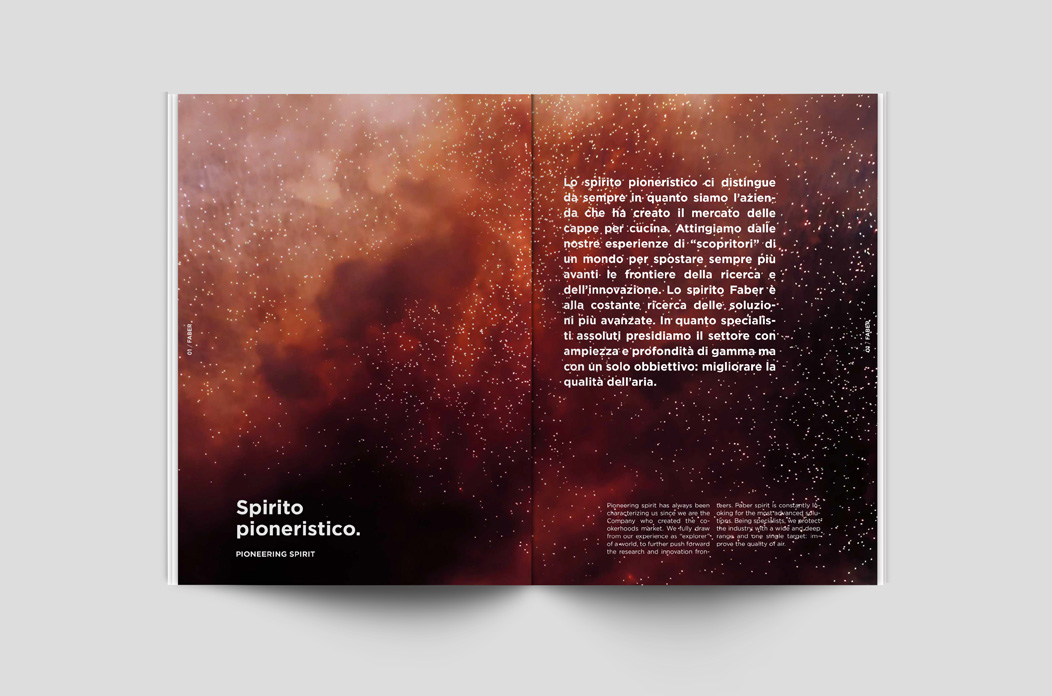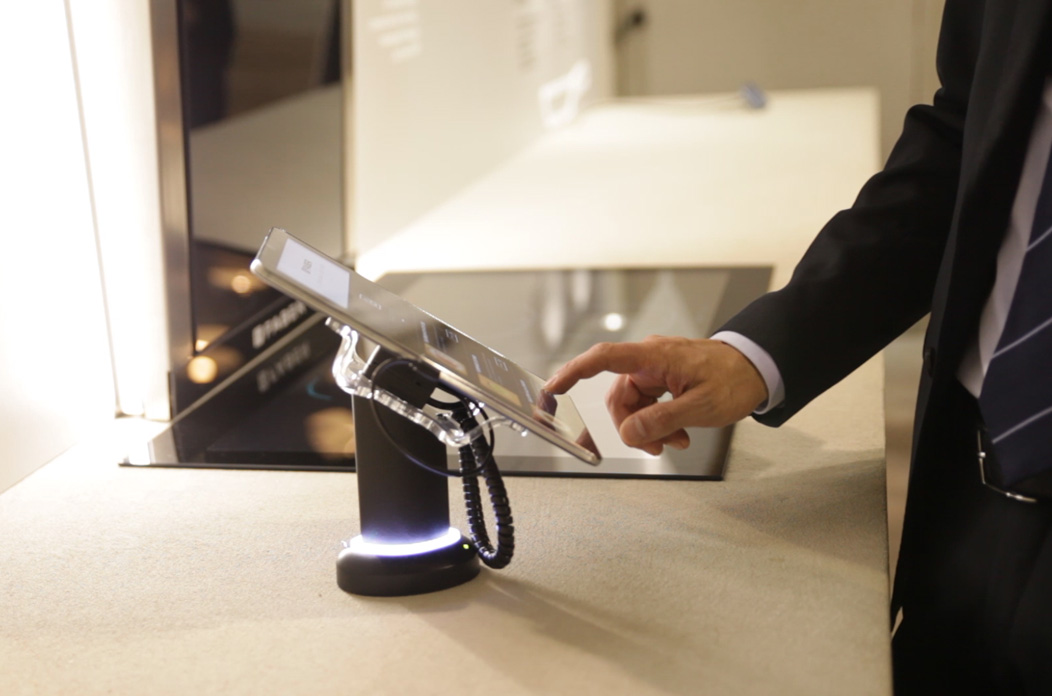 Our Digital Department developed Faber's app and videos for "Tower" cooker hood concept. Using an iPad, through this app the user can select a video-recipe, which is automatically projected onto the screen of the hood. Every video shows step-by-step the recipe, from the ingredients to the timing of each phase. It also tells the user which burner to use, since the cooker hood can communicate with the induction hob and control it. Cooking has never been so smart, thanks to your personal cooking assistant. View complete project HERE
News Jul 12, 2019

The award for the Red Dot Design Award "Best of the Best" has been delivered to Studio Volpi and Angelo Po during the awarding ceremony in Essen, Germany

News Mar 27, 2019

We are very pleased to announce that the ACT.O professional oven, an outstanding project we worked on for Angelo Po, won a Red Dot Design Award 2019. Moreover, it was selected as Best of the Best in its category!

Work Mar 19, 2019

The 2019 edition of Internorga is coming to an end: here's a first glimpse at the work we've done with WMF on their communication strategy.