Innovation

Mar 13, 2020
How to innovate safety: Baby First child car seat won the IF Award 2020
Find out more
The partnership, started years ago, between Studio Volpi and Max-Inf, a Chinese company specialized in designing and manufacturing baby car seats since 1998, is innovating safety.
Our latest project, the Baby First Rex R-542 seat, won the IF Award in the Product Design category.
In 2018, when it was still in the concept phase, it won a Red Dot Award.
All the main features and innovations of the concept are now part of the final product.
Baby First Rex R-542 seat also boasts further upgrades to ensure the highest safety standards.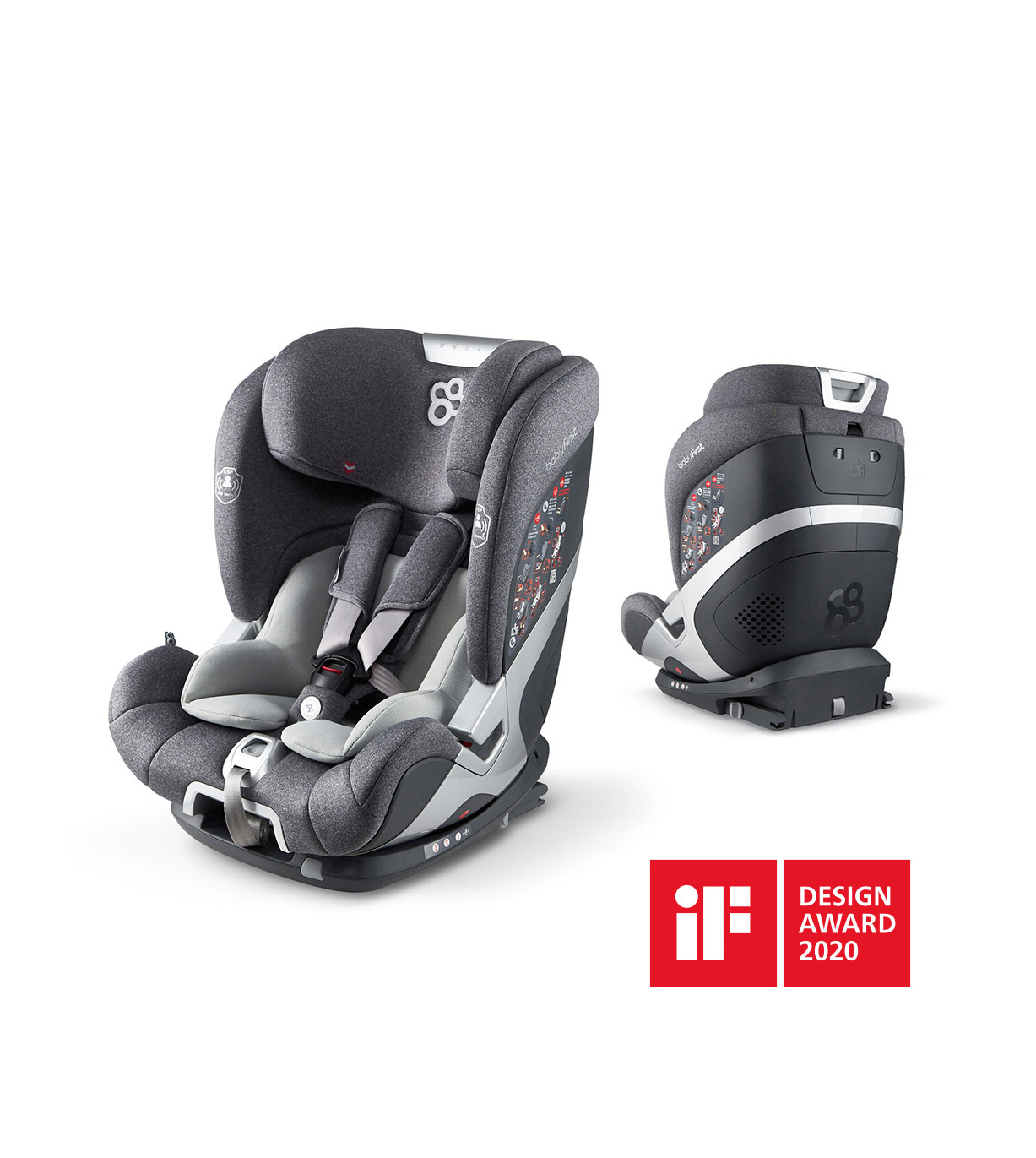 Awarded Innovation
One of the improvements that turned out to be crucial at the IF Award is the inclusion of an innovative anti-abandonment system.
It is integrated with the system of sensors strategically inserted in the Baby First Rex R542.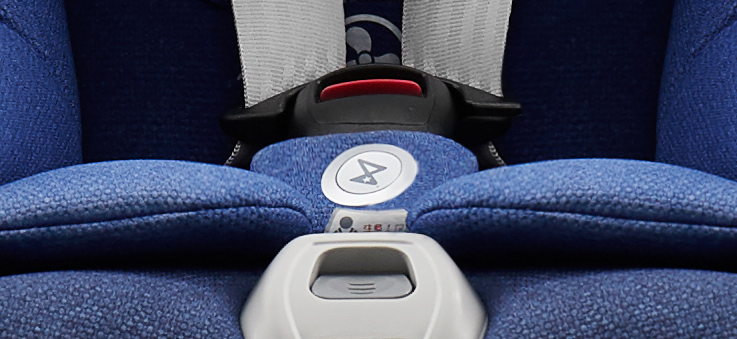 All the data provided by the sensors, such as temperature, humidity and UV-rays level inside the passenger compartment, are not only beneficial for the comfort of the child but also to parents who can keep their child's well-being under control.
Furthermore, a dedicated mobile app and acoustic signals prevent parents from leaving unattended children in the car.
Forgetting children in vehicles is very dangerous and it has led to numerous infant deaths.
Sadly, it can happen to anyone: studies show that all parents are at risk regardless of education, occupation or economic status.
For this reason, some countries, such as Italy, require by law that baby car seats are fitted with an anti-abandonment system (read our article "Safety First: children on board").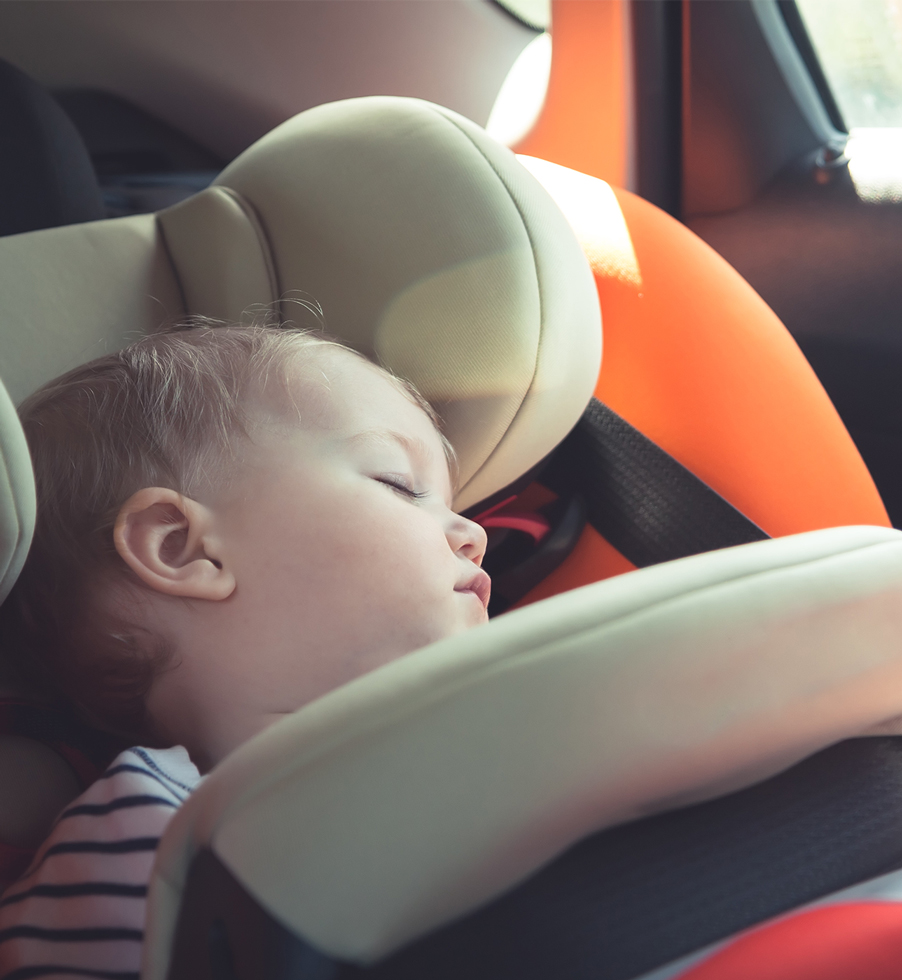 How it works
Let's have a look at how the anti-abandonment system works:
1. When the child sits on the seat, the WEIGHT SENSOR turns on the led lights fitted in the child seat.
2. The RECEPTOR DEVICE device detects the lights and emits an acoustic confirmation sign.
3. When the child is removed from the seat, the receptor detects that the lights turned off and emits a further acoustic CONFIRMATION SIGN.
4. If the car stops and the child is on the seat, the receptor sends ACOUSTIC SIGNS.
5. After 3 minutes of acoustic signs, the receptor sends a TEXT MESSAGE to the parents' smartphone.
6. After 10 minutes, the receptor contacts the EMERGENCY SERVICE (112) and sends them the car location
Steps Ahead
The award confirms BabyFirst excellence: it blends design, high quality materials and comfort with an innovative security system.
It's very rewarding to follow a project from concept to final product, in particular when it is aimed at making life safer.
We hope many families and their children can benefit from BabyFirst.
Read our article "Safety First: children on board " to learn more about children safety and anti-abandonment system.
Connectivity, IoT and new trends after a pandemic: a conversation with our Lead UX Designer

Technological updating and the integration of an interconnected soul are turning modern professional kitchens into a perfect example of the 4.0 industry, where the product and its super digital powers become a tool to improve working conditions, enhance productivity, monitor the processes to achieve better results and create new business models