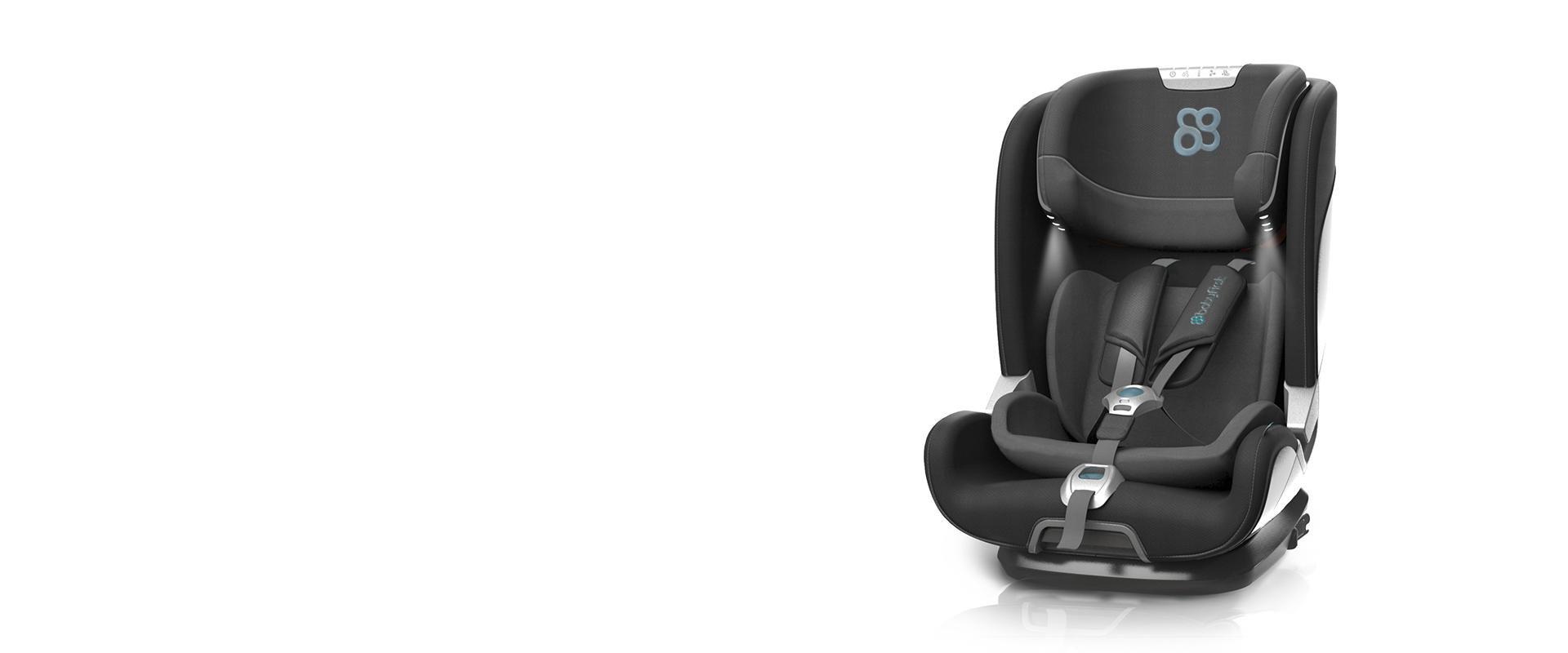 Designing smartness for childcare
Baby First
R542 car seat
Baby First is a brand of MAX-INF, a Chinese company specialized in designing and manufacturing baby car seats since 1998. With more than 15 years of experience, this firm is nowadays one of the most important manufacturers in its sector in China.
Assigned task
Baby First wanted to create a smart child seat to keep up with a highly competitive and always more technological market. They asked us to design a concept for a new product in their family line, that had to give a lot of feedback to parents about the right positioning of the car seat, the well-being of the baby, and about the baby presence in the car. All of this while creating a beautiful yet very protective CRS.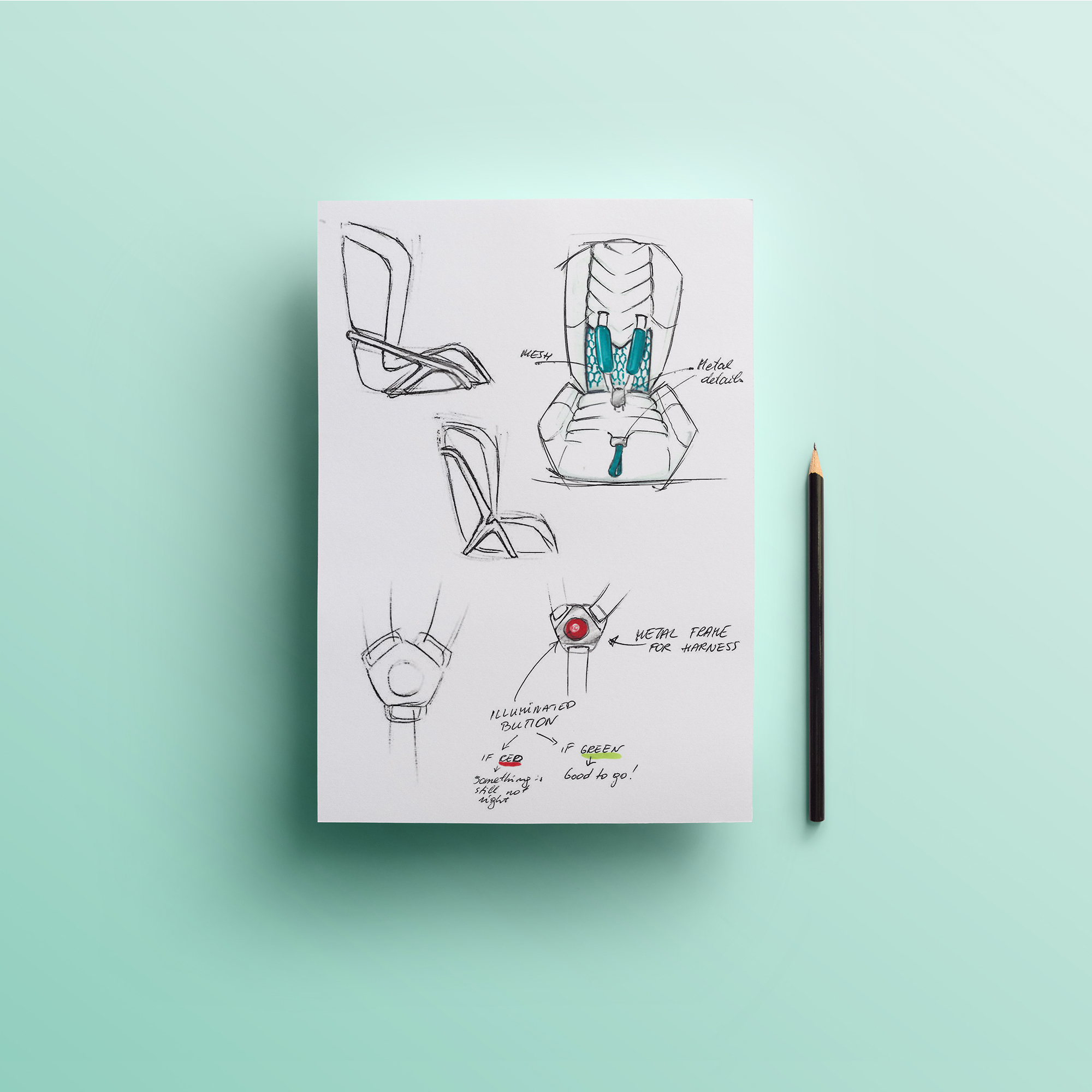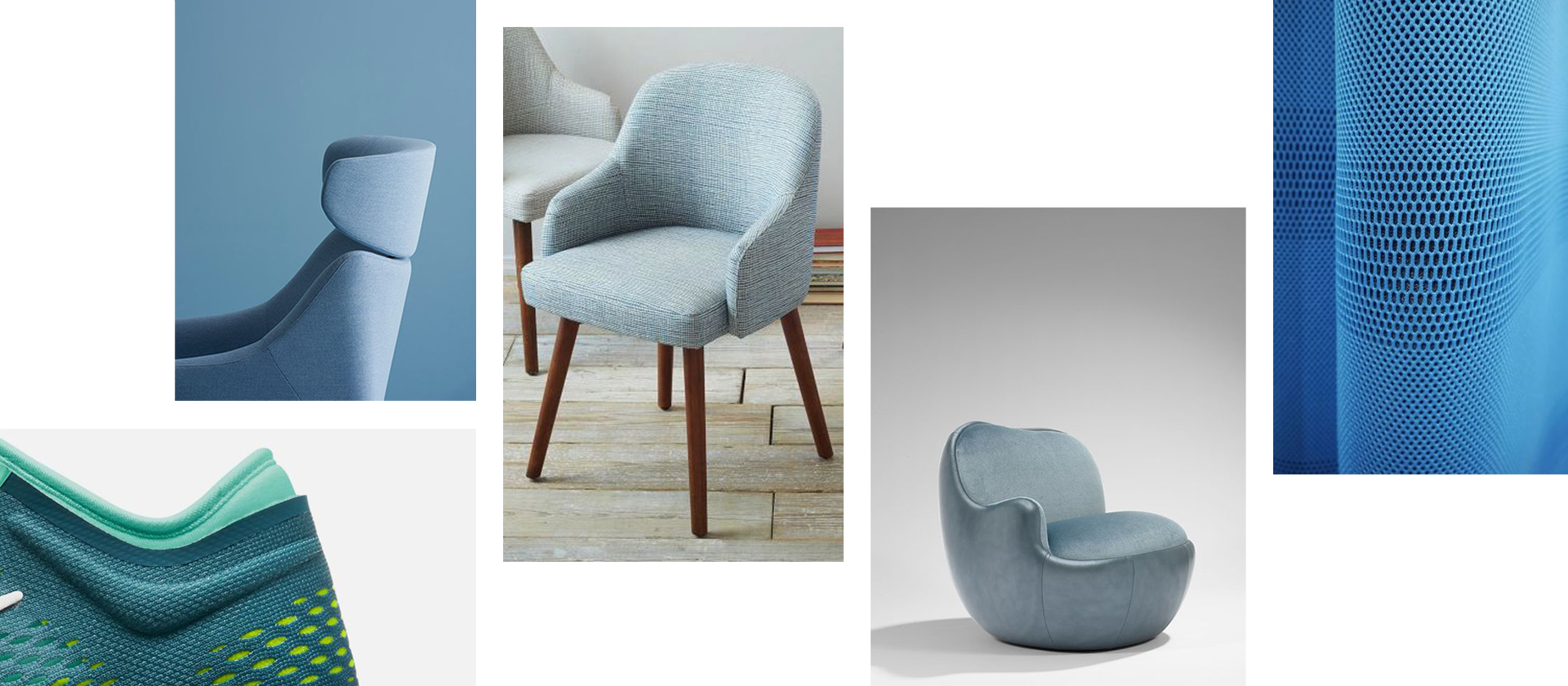 Challenge
Some devices or systems that signal the presence of the baby in the car can be invasive, uncomfortable, and just not very aesthetically pleasing. We took on the challenge to create a product that could be both beautiful and technological, still granting comfort for the baby and reliability for parents.
Solution
Our team started the project by looking at it from the child's point of view: the design of this smart child restraint system is driven by the idea of a protective nest that gently embraces the baby. We took inspiration from furniture that use soft and comfortable shapes to give a cozy and relaxing feel to the product.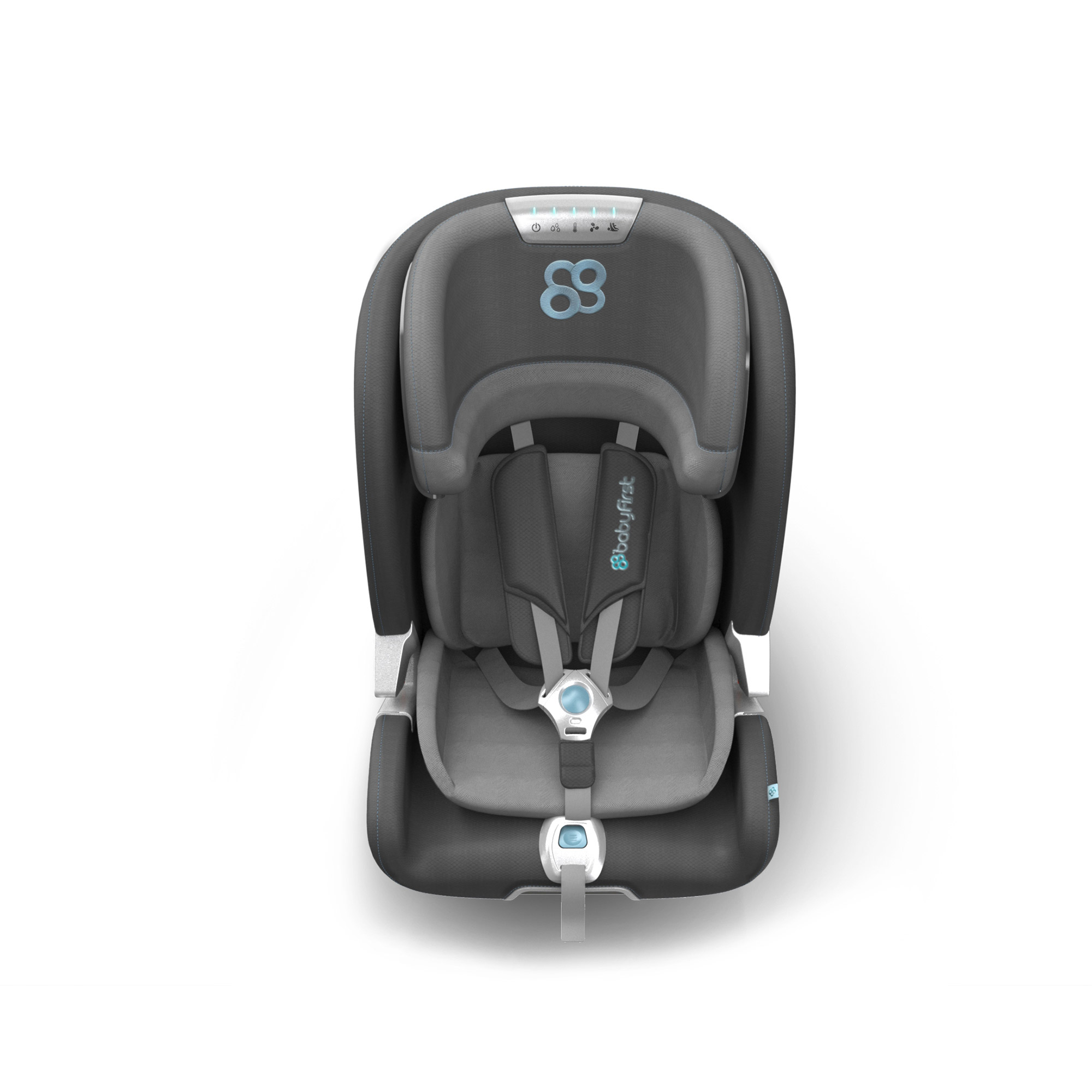 Simple volumes, breathable fabrics, and generous paddings grant comfort to the baby during travels and reassure the parents too. Despite a domestic and gentle appearance, the outer shell has an external frame that gives to this CRS a superior impact resistance.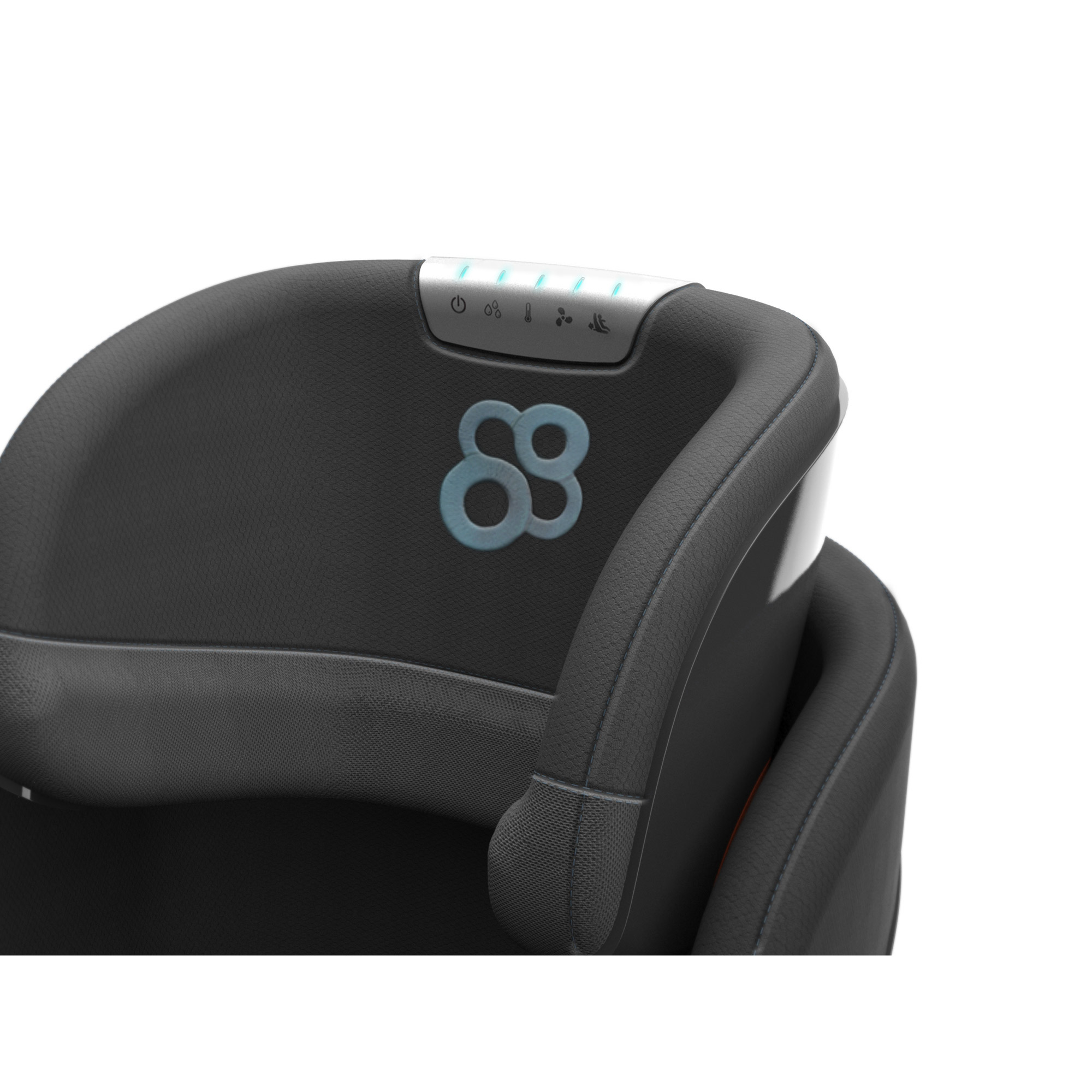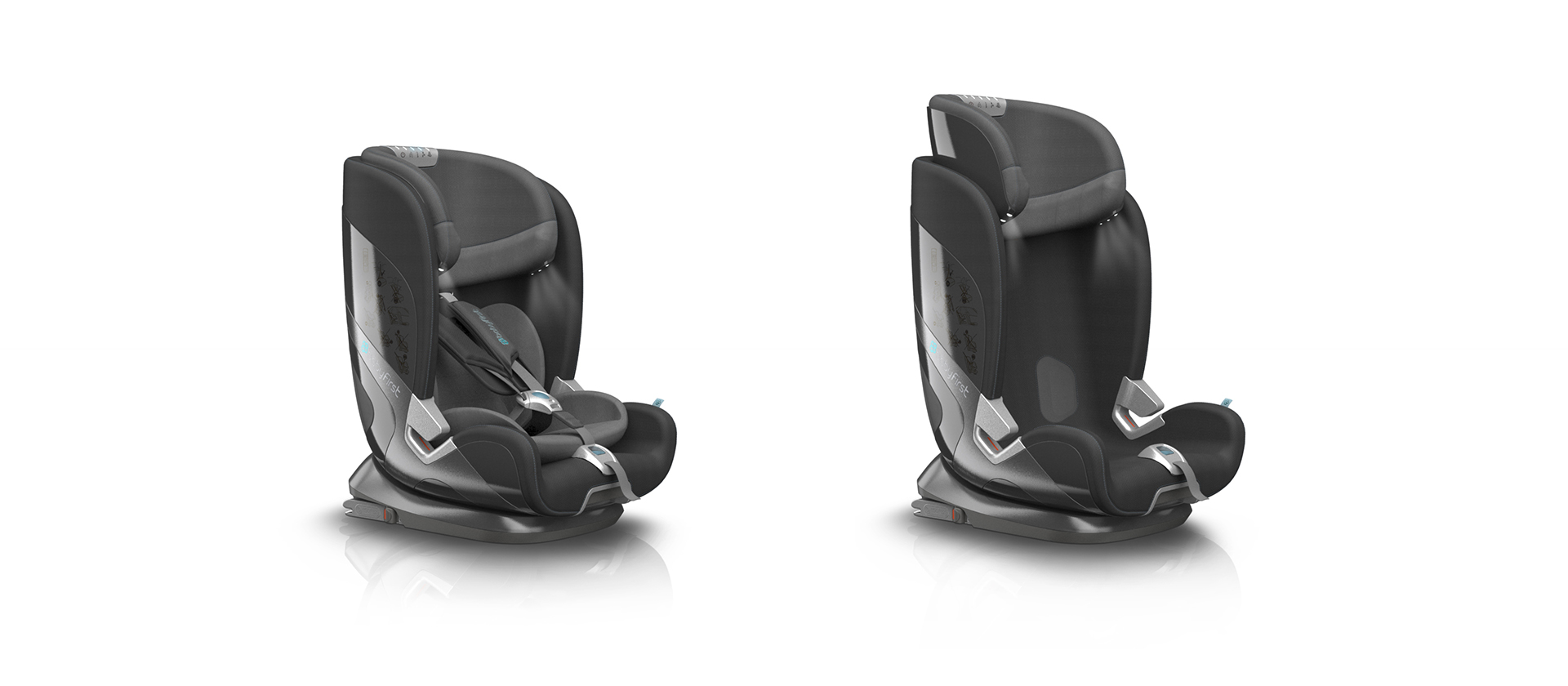 Max-Inf's mechanical and electronic engineers proposed the introduction of a wide set of sensors that could reduce misuse and make the life of parents a bit easier:every sensor in this car seat is strategically placed to detect a wide variety of parameters, from temperature to correct positioning, and from UV levels to pressure.
An integrated set of top tethers and Isofix sensors make it easy to control if the seat is correctly placed and fixed too. It has pressure sensors too, that can detect if the baby is placed on the seat when parents are out of the car. The system gives feedback through smartphone notifications so that parents can have some peace of mind.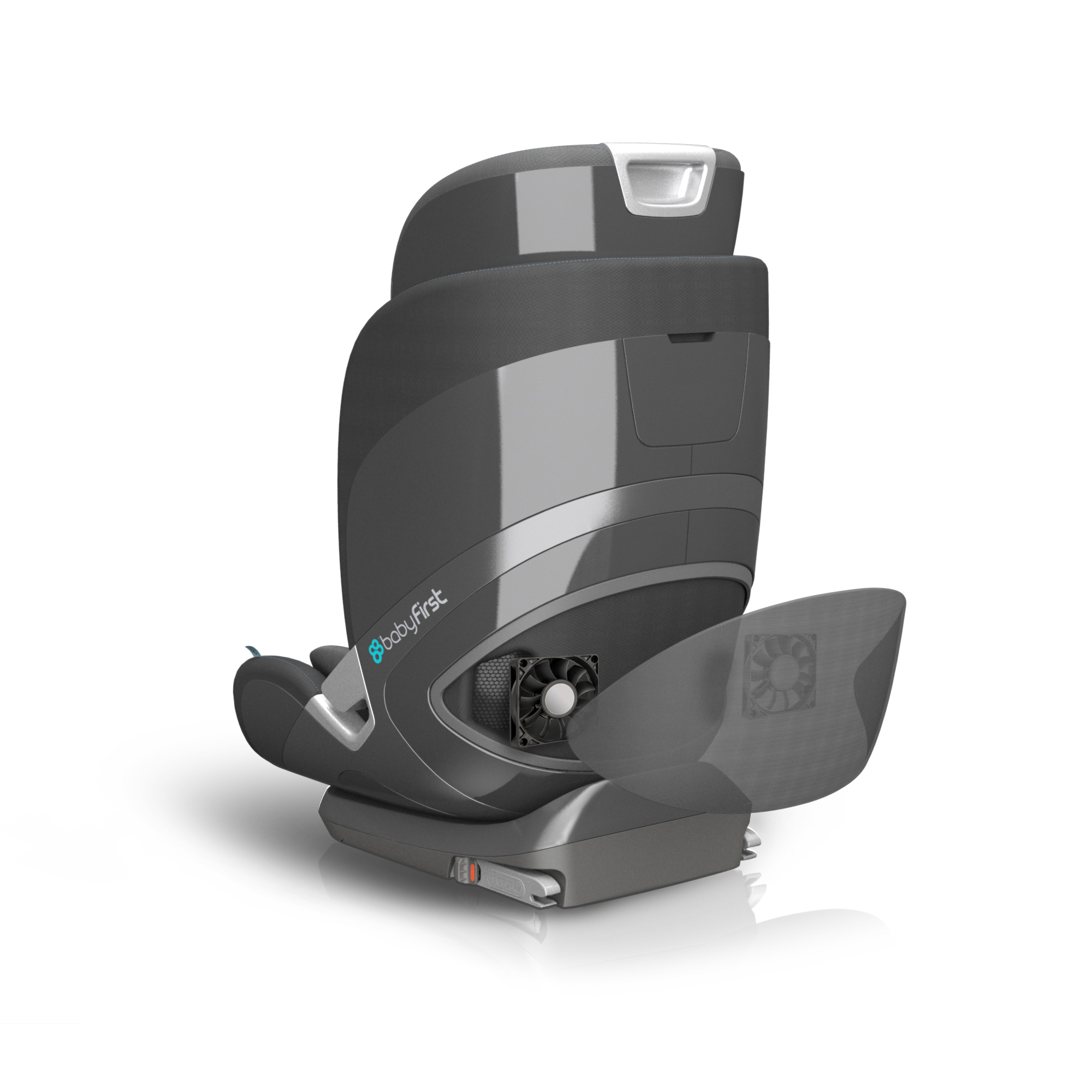 In order to enhance usability, a LED lighting system embedded in the headrest helps parents fix the baby to the seat correctly, even in low light conditions. The baby car seat can also give visual alerts thanks to some LED icons placed on the top of the headrest, in this way is possible in a glance to have a complete overlook of the baby safety status even without checking the smartphone.
Our Design Team worked closely with the Max-Inf Engineering Team to seamlessly integrate and conceal all this technology and every sensor in a beautiful and comfortable design, where all these features become visible only when and if there is an effective need.
The R542 Smart Baby Car Seat won a Red Dot Concept Award in 2018.