Innovation

Sep 21, 2020
Technologies and innovations to ensure infants' safety: Baby First Smart Carrier
Find out more
When it comes to children, safety is not to be underestimated: thanks to the latest innovations it's possible to design smart products that ensure the security of babies and support parents monitoring the well being of their children.
A successful example is the Smart Baby Carrier, a protective nest that embraces the baby and provides confort and protection, providing parents insights on the infant well being.
Our design team at Studio Volpi created the concept of the project - that recently was assigned a Red Dot Award - for Baby First, a brand of MAX-INF, a Chinese company specialized in designing and manufacturing baby car seats for more than twenty years.
The carrier is part of a product family Baby First is developing to keep up with a highly competitive market. The range of baby carriers and car seats boasts innovative technologies to ensure the safety and confort of children and babies and to support parents and guardians.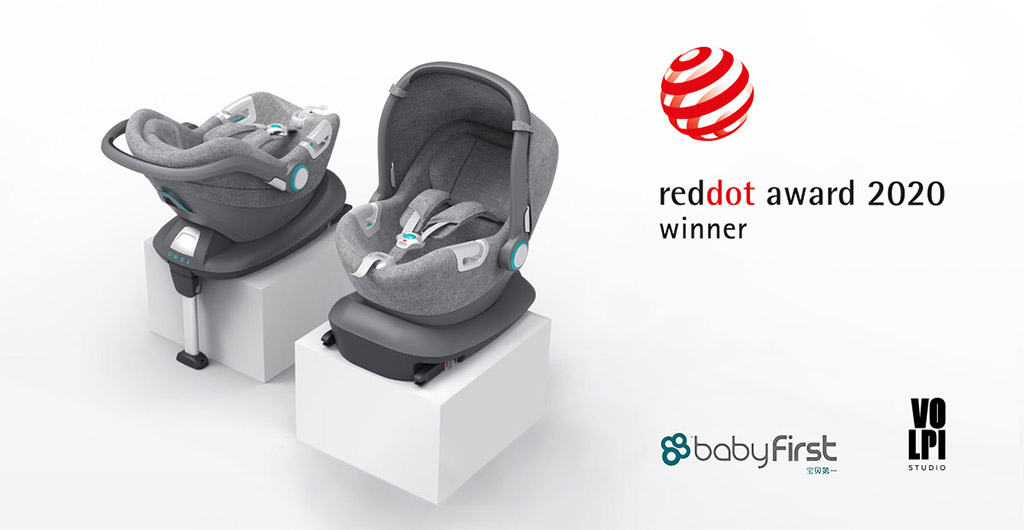 The new product family incorporates a system of sensors to give feedback to parents about
the well-being of the baby.
Parents are alerted through the indicator light on the carrier or they can gather data through a smartphone app.
The Smart Baby Carrier includes a ventilation system to ensure the temperature is constant and the air can flow seamlessly around the baby. Thanks to the ventilation system, the Baby Carrier creates an optimal condition for the baby, that is surrounded by clean, fresh air all the time.
The carrier, designed to accomodate babies from newborns to children up to 13 kilos, boasts a streamlined shape and integrates in the design a cloth cover.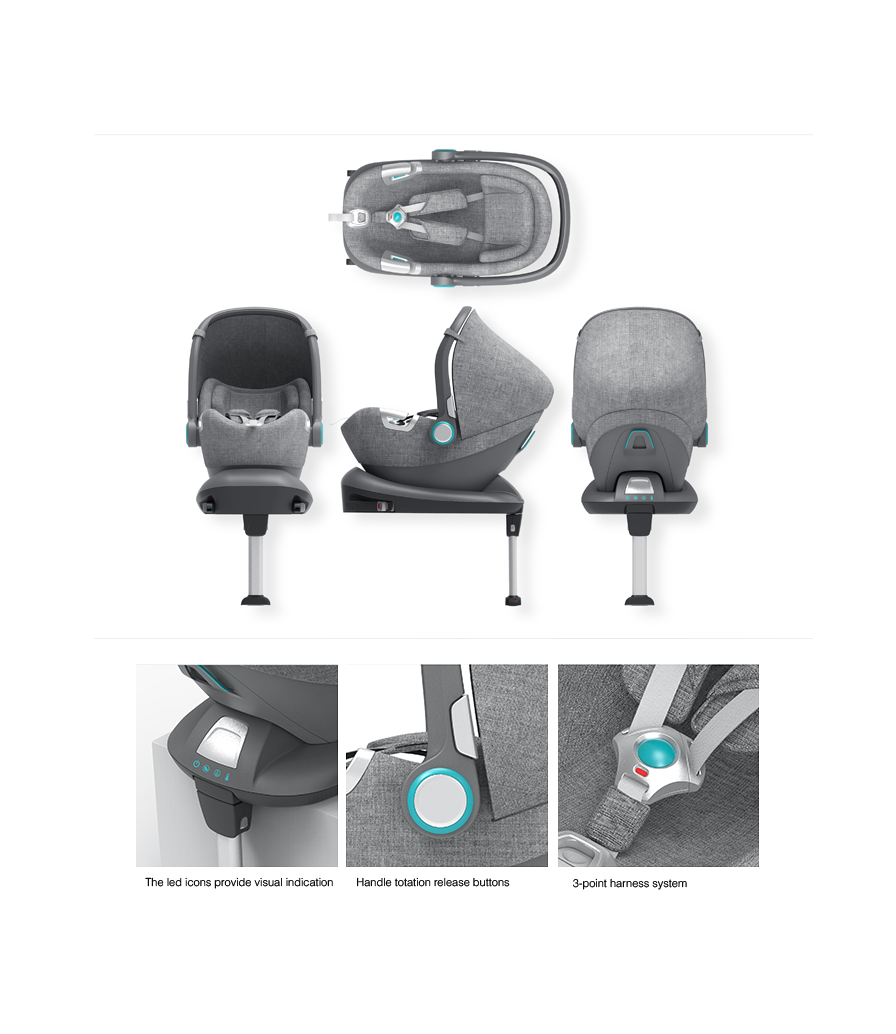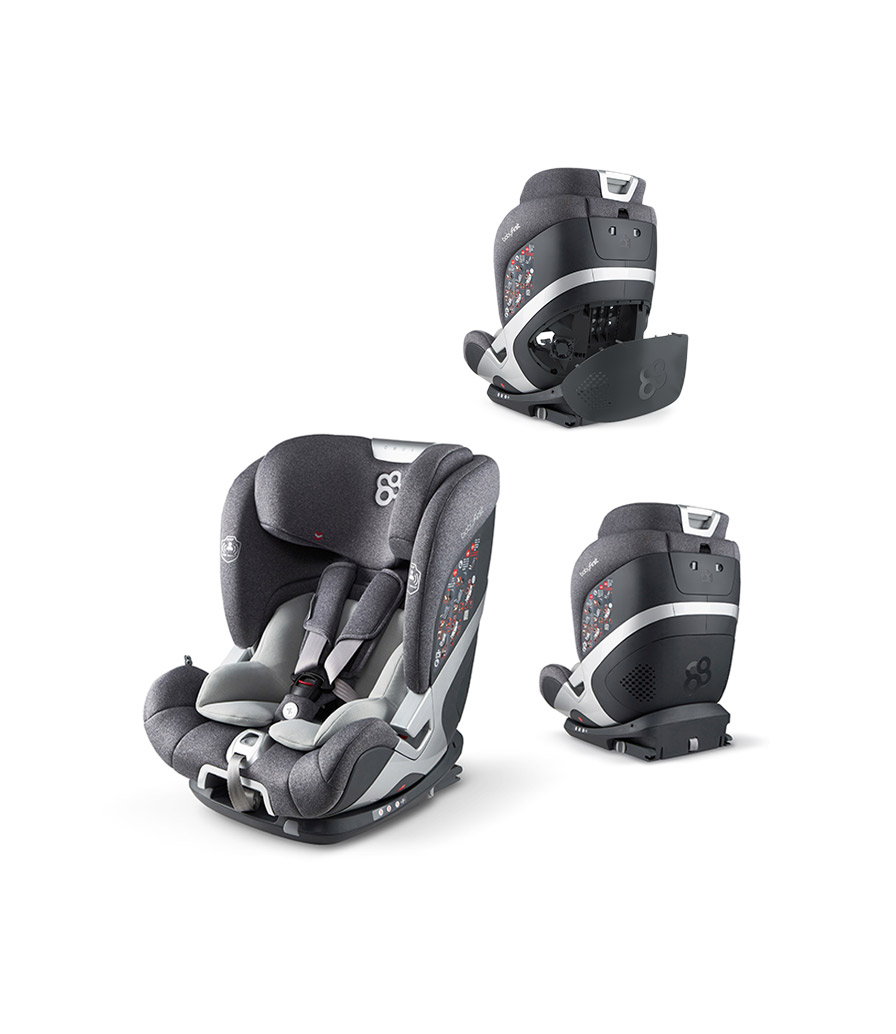 For Baby First we also design Skido, a high-chair with an innovative component inserted in the sliding mechanism of the high chair. The sliding mechanism doesn't require pre-configured steps and is very versatile and easy to use: thanks to a set of knobs, the high chair can be set at the desired height.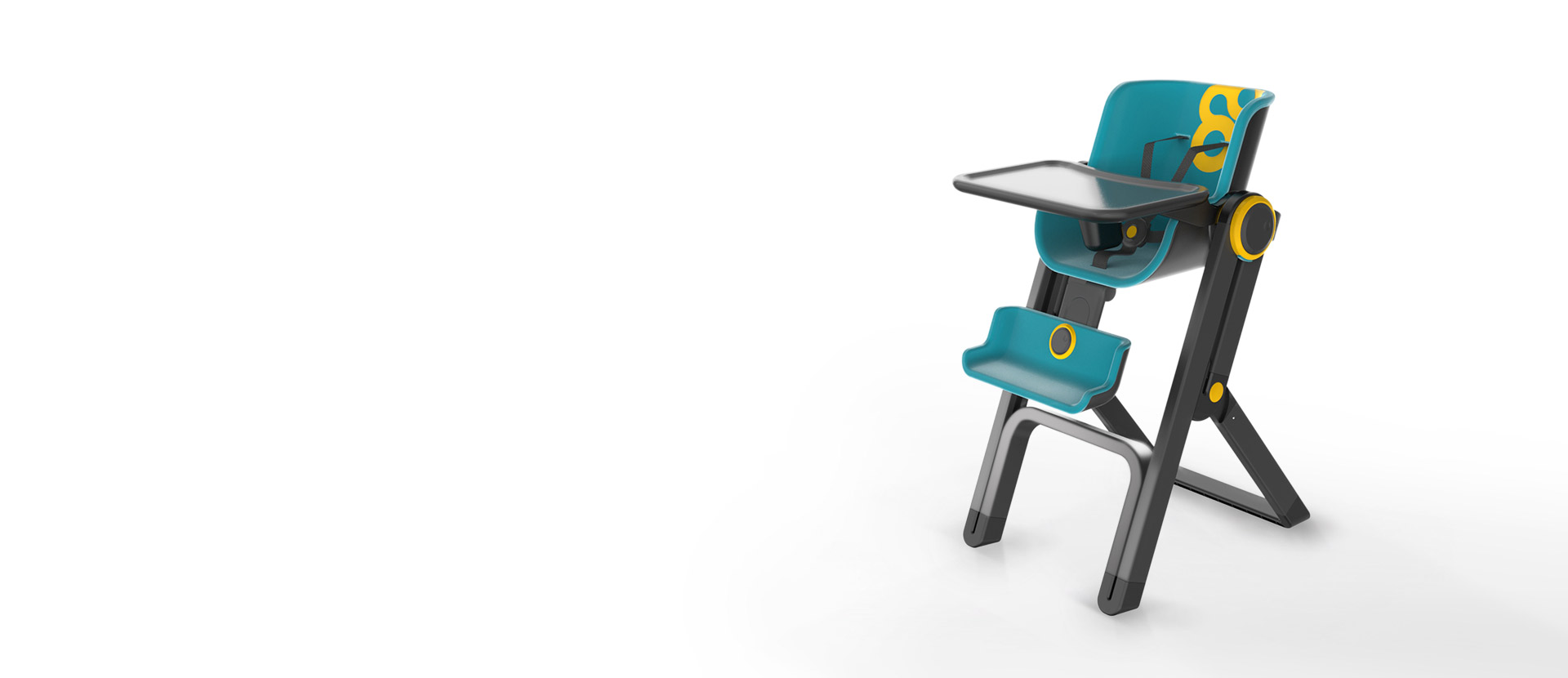 The experiences with Baby First prove how technology and the latest innovations actually improve our lives, supporting parents and ensuring the well-being of children and infants.
To discover all our projects, read more about our latest experiences.
Connectivity, IoT and new trends after a pandemic: a conversation with our Lead UX Designer

Technological updating and the integration of an interconnected soul are turning modern professional kitchens into a perfect example of the 4.0 industry, where the product and its super digital powers become a tool to improve working conditions, enhance productivity, monitor the processes to achieve better results and create new business models