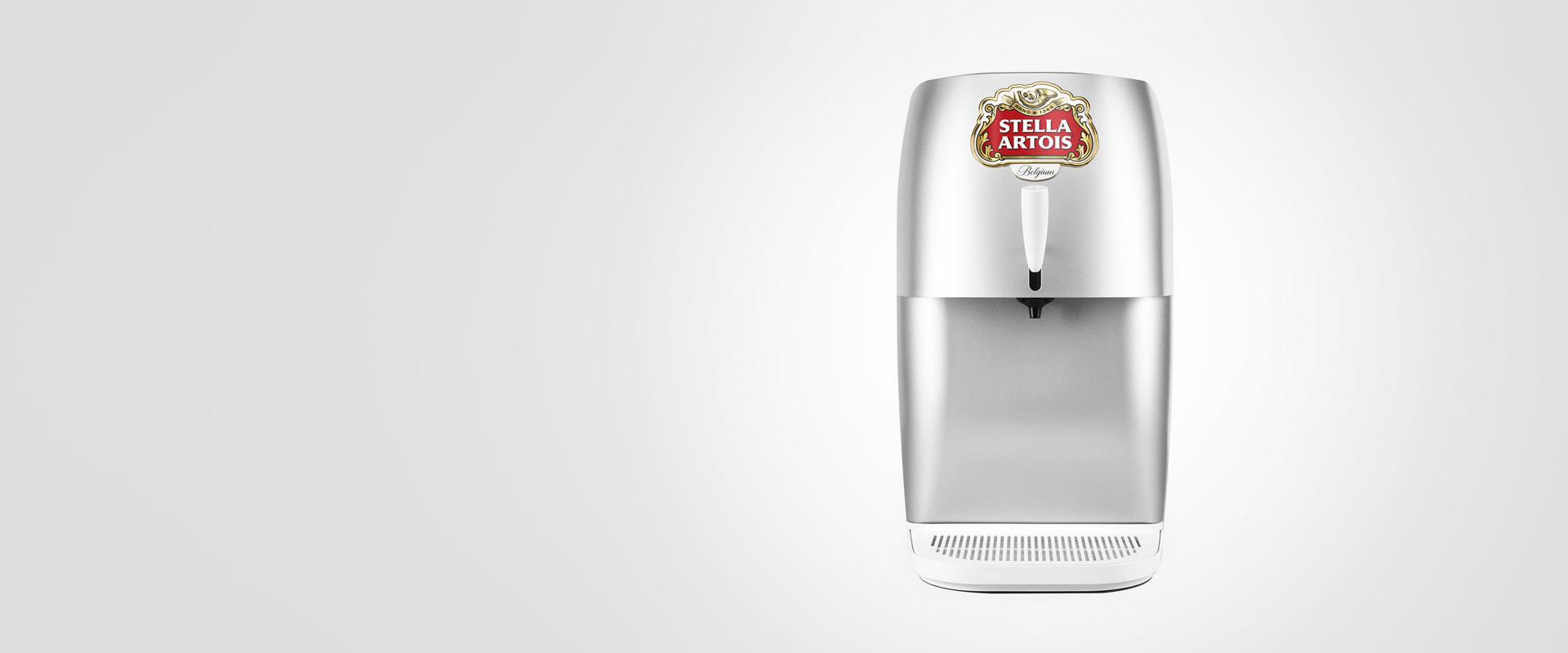 The new way to tap beer
Vin Service
Tapping system
Vin Service is an Italian company that has become a world leader in the production of refrigeration and tapping systems for beverages, including beer and wine. The Company began its journey by serving the well-known Autogrill chain. Today, brands such as Heineken, Pilsner Urquell, Coca-Cola, PepsiCo, Carlsberg and Budweiser pour their drinks with the customized Vin Service products.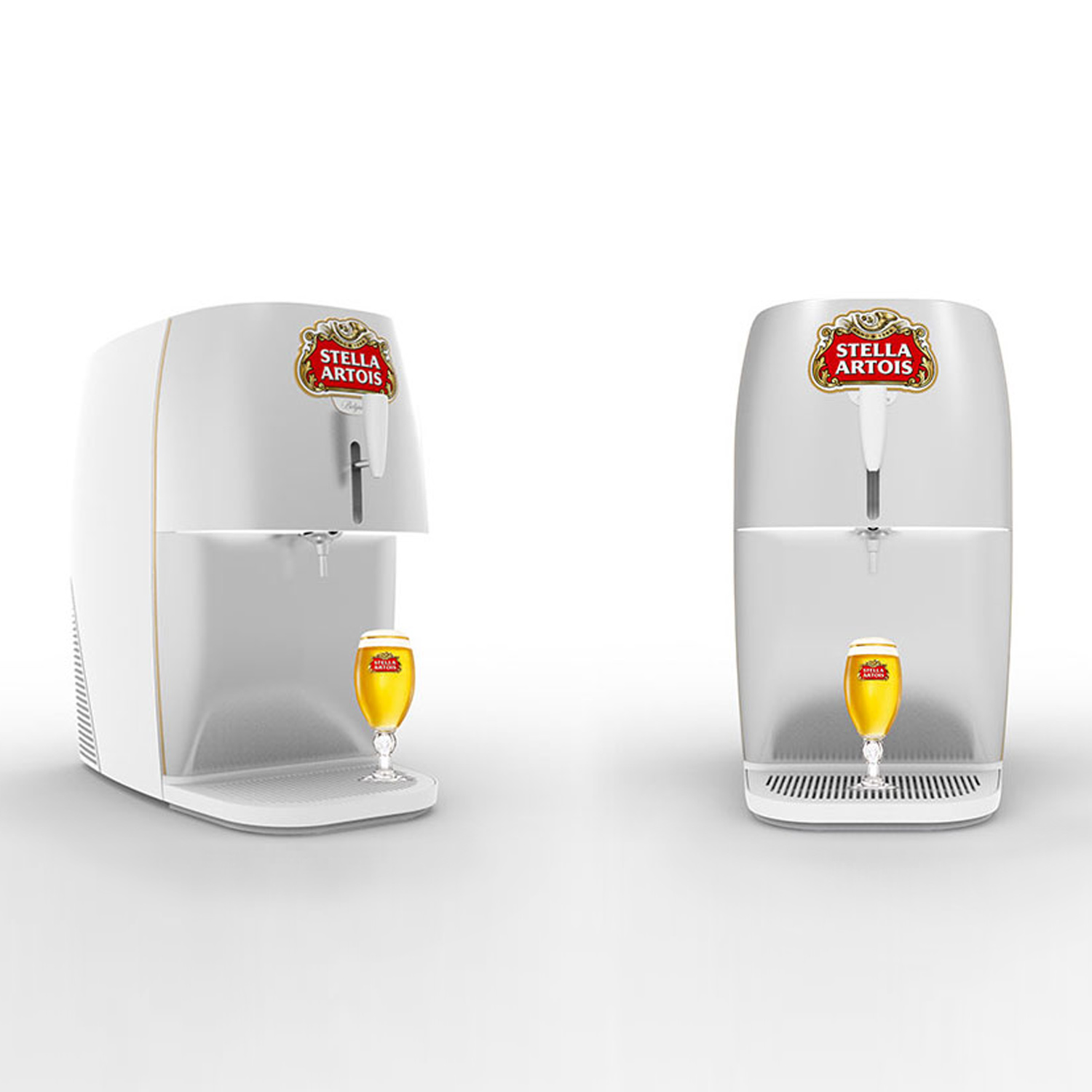 Assigned task
The company turned to Studio Volpi to perform a mechanical analysis for the development of a beer stapler, designed in two aesthetic variants that correspond to different market segments.
The first, designed by Marc Thorpe, was destined only for the North American and Canadian markets, while the second was marketed in various parts of the world and in Italy.
Challenge
The most stimulating aspect of the project was to be able to combine the aesthetics and functionality of the product, to find solutions suitable for the industrialization of the various components, by carefully evaluating and avoiding the glitches that may arise from the plastic injection technology.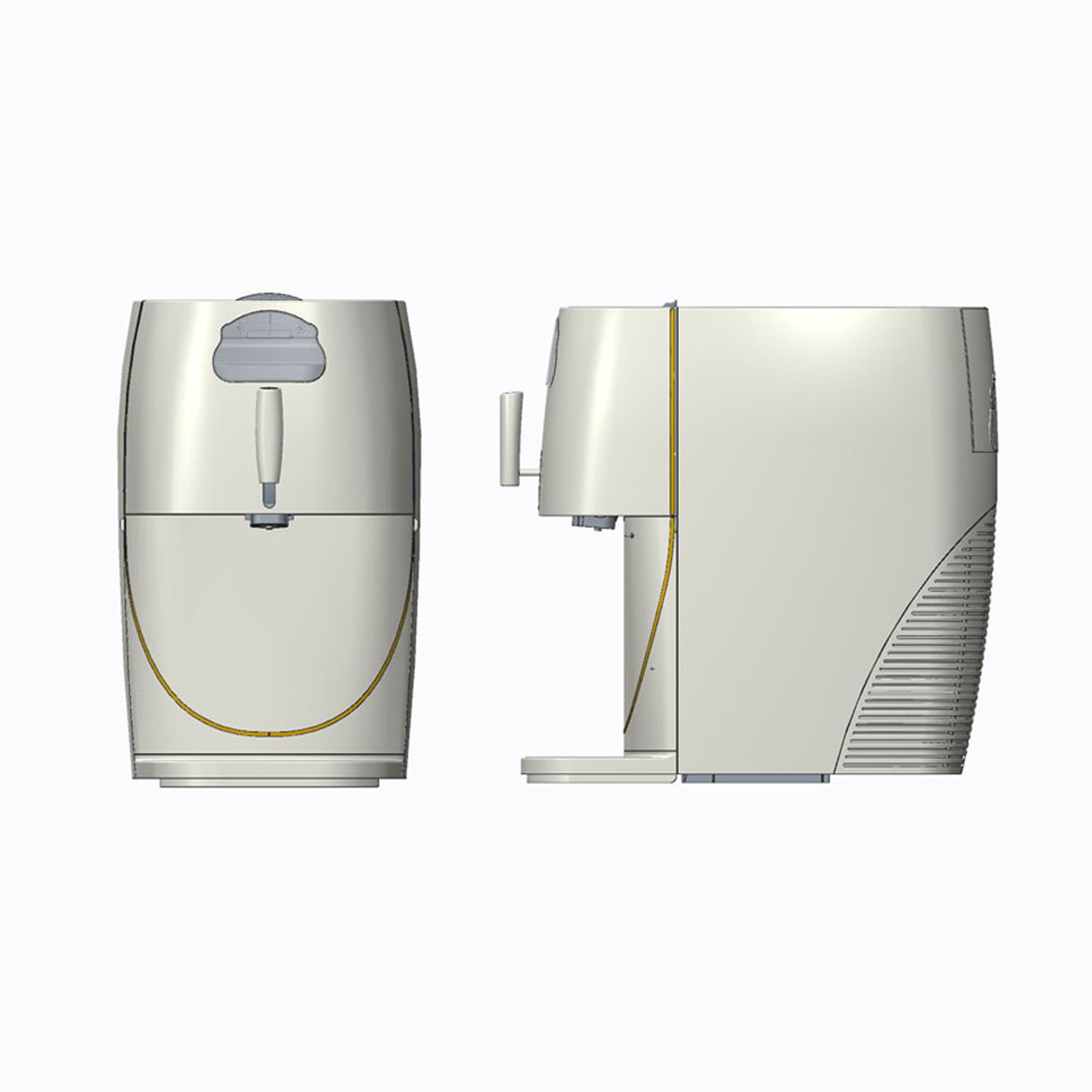 Solution
Our team of engineers specifically dealt with the mechanical design of the two products, as the research and refrigeration design part had already been carried out by the Company. Of fundamental importance was the collaboration between Studio Volpi and Vin Service, which took place side by side during the different phases of the project. Our engineers worked at Vin Service's premises, constantly exchanging information and collaborating with the interior designers to combine aesthetics and functionality.
As for the design of the body shells, our team found appropriate solutions for the industrialization of the various components, working in synergy with the mold makers and the molding experts. In fact, with the plastic injection technology, large molds risk to undergo geometric alterations and create imperfections in their conformation because the plastic, once cooled, tends to retreat, thus generating problems when filling the mold.
The collaboration between different teams and the exchange of know-how represented a fundamental step, as it permitted to overcome the various problems that could have compromised the quality of the final product.
The project ended successfully in July 2015, while the products were launched on the market in September.