Emotions range
IARP
Brand identity and design guidelines
Iarp is a brand of Epta Group, a multinational company that is synonymous with world progress, sustainability and excellence. Specialized in commercial refrigeration for large-scale distribution, it engages in the development of new technologies able to anticipate the trends and needs of retailers.
Since 2013, it has also been active in the Food & Beverage market, thanks to the acquisition of IARP, a company with 30 years' experience in the production of customized and autonomous chillers used in commercial activities.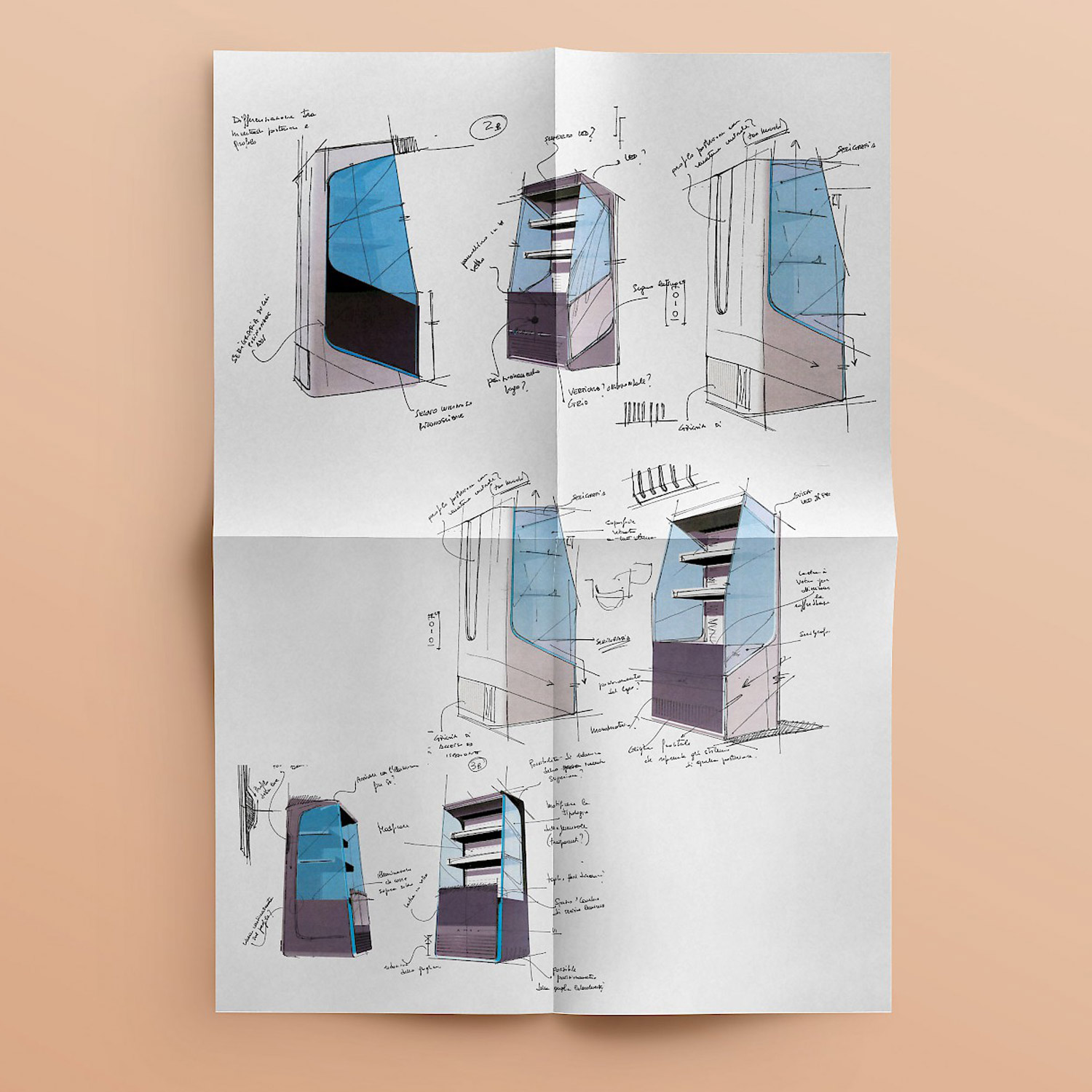 Assigned task
IARP asked Studio Volpi to redefine the image of its product portfolio, starting from a range of refrigerators developed according to its new brand identity.
Challenge
In this project, the real challenge was to provide maximum visibility to the products displayed and to encourage customers to purchase, without overshadowing the main goal of proposing a product line with a highly recognizable design.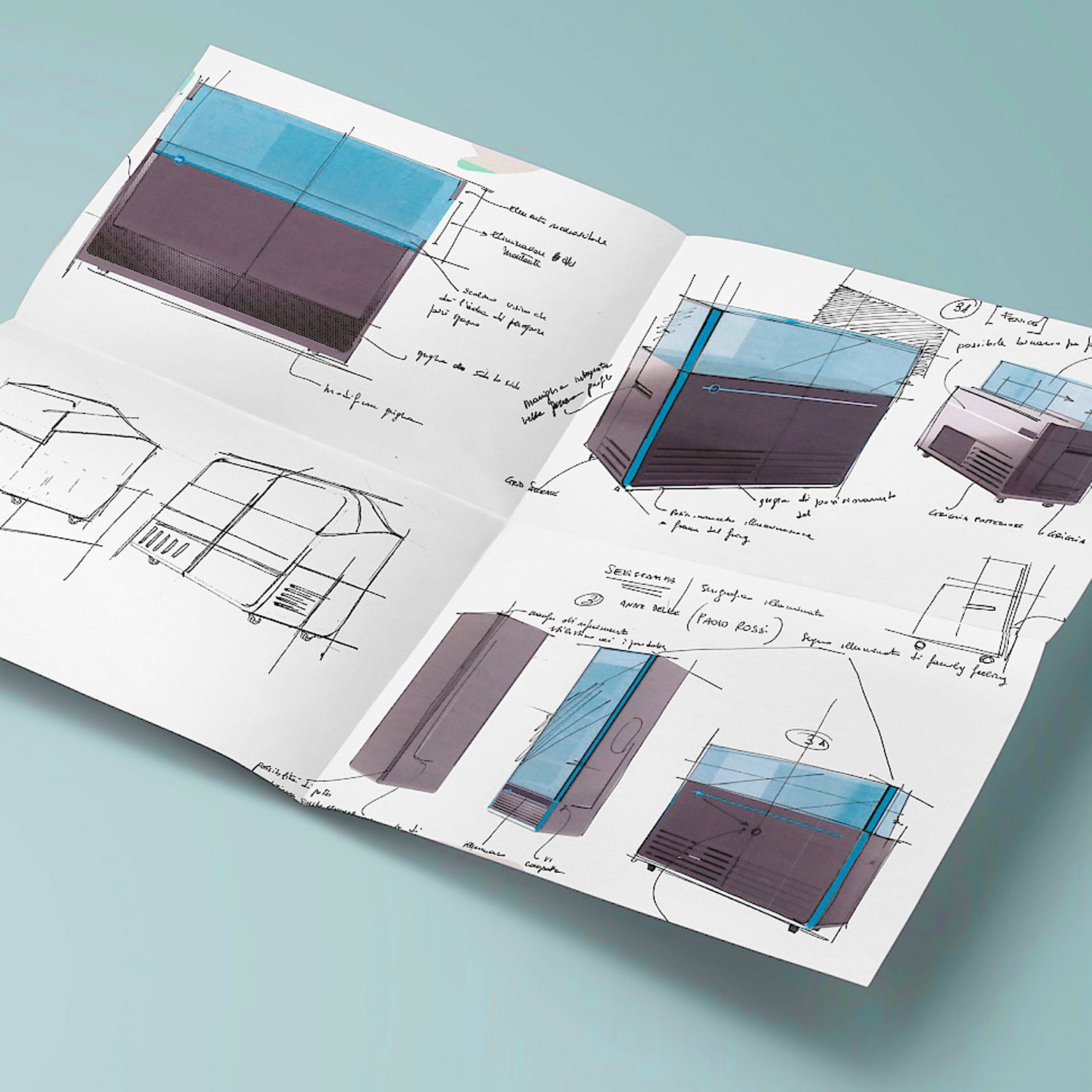 Solution
After an important research and market analysis phase, the work of Studio Volpi's designers was focused on finding new aesthetic solutions, combining clean and modern profiles with the use of lighting so as to attract the consumer.
The idea behind the range of Emotions, includes a repositioning strategy for IARP, focused on the new identity of the Joy, Glee and Delight products.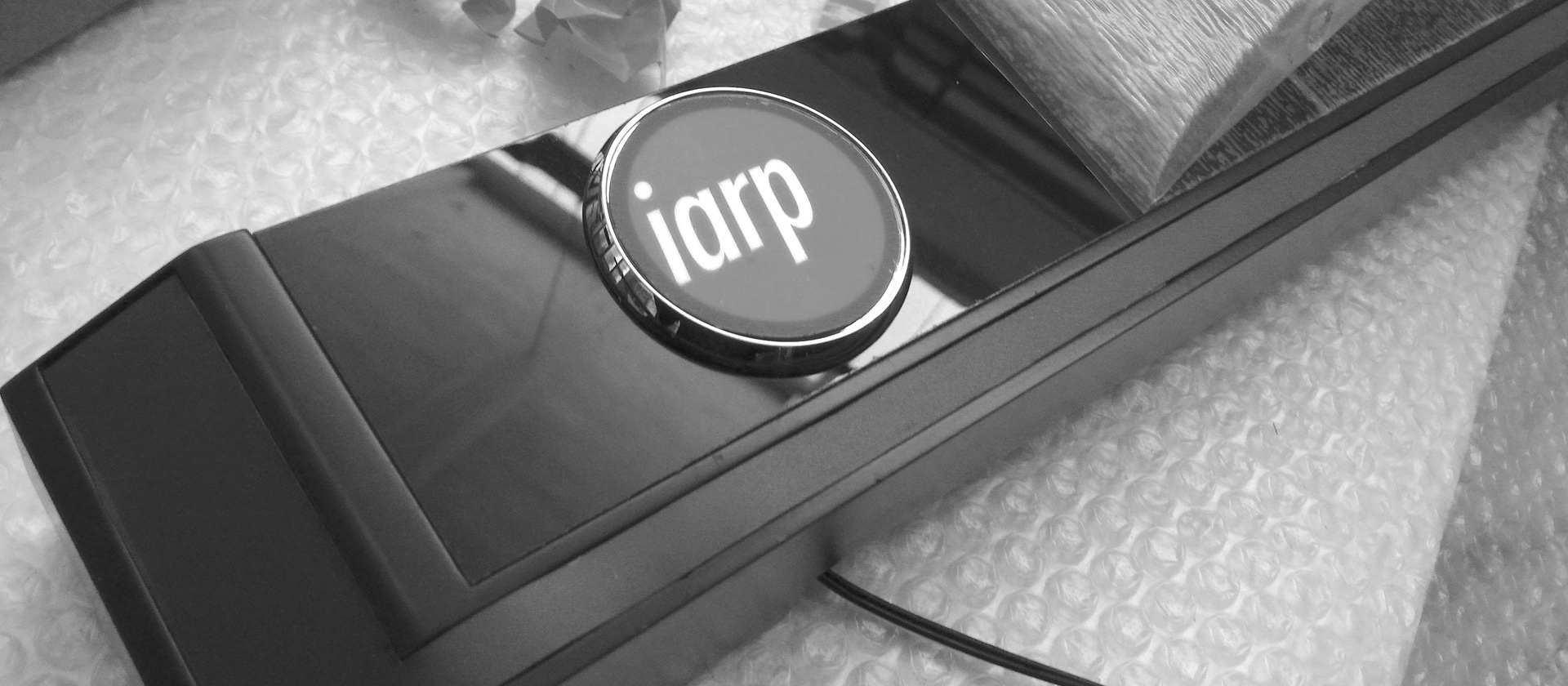 Characterized by anthracite colors and blue LED lighting, this range uses light as an element of identity, thus creating a bright frame that makes the refrigerated counters recognizable and, at the same time, highlights the products on display. Even the user interface has been completely re-examined to become more integrated and usable.
The Emotions range was presented at Euroshop 2017, the main retail trade fair, held every year in Düsseldorf.