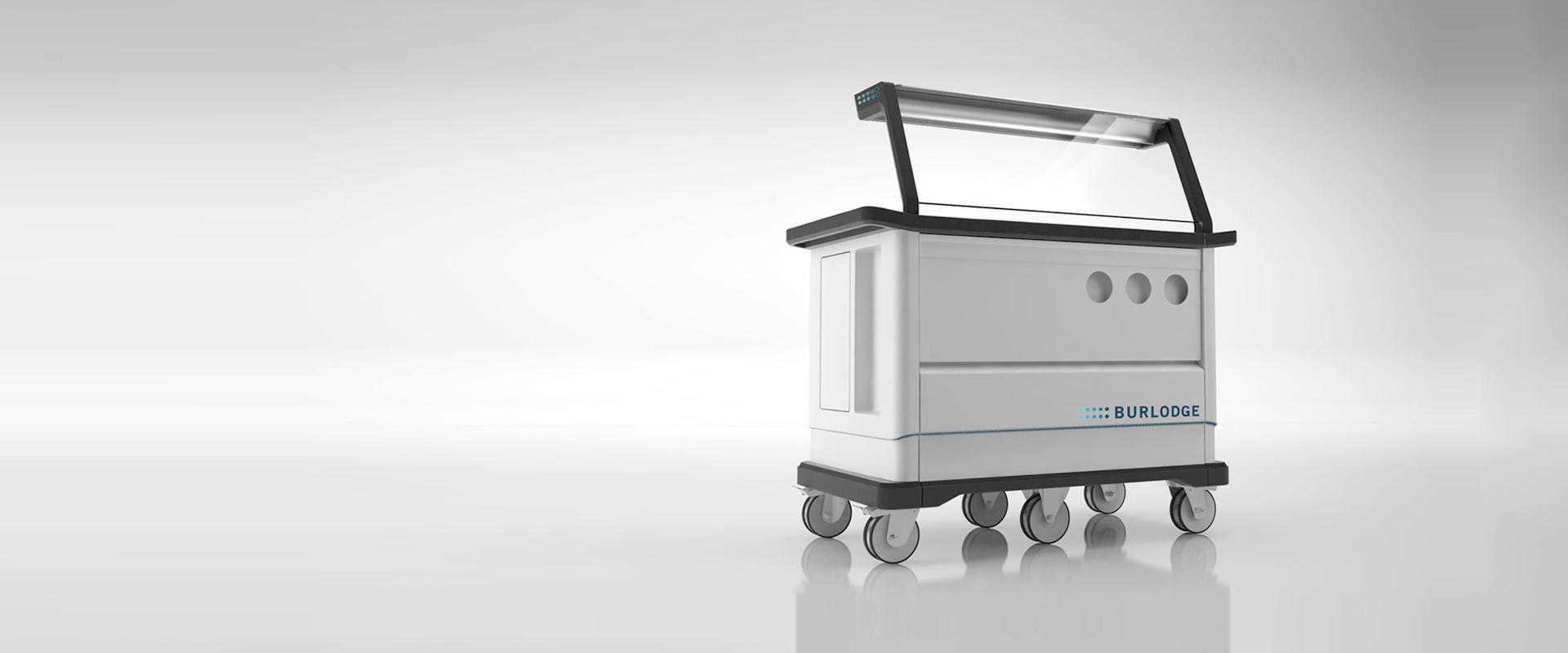 Pimp my trolley
Burlodge
Multigen II
Burlodge, part of Ali group, is an Italian company working internationally in health and social services since 1984. Over the years, the brand has widened its sphere of influence into schools and penal institutions.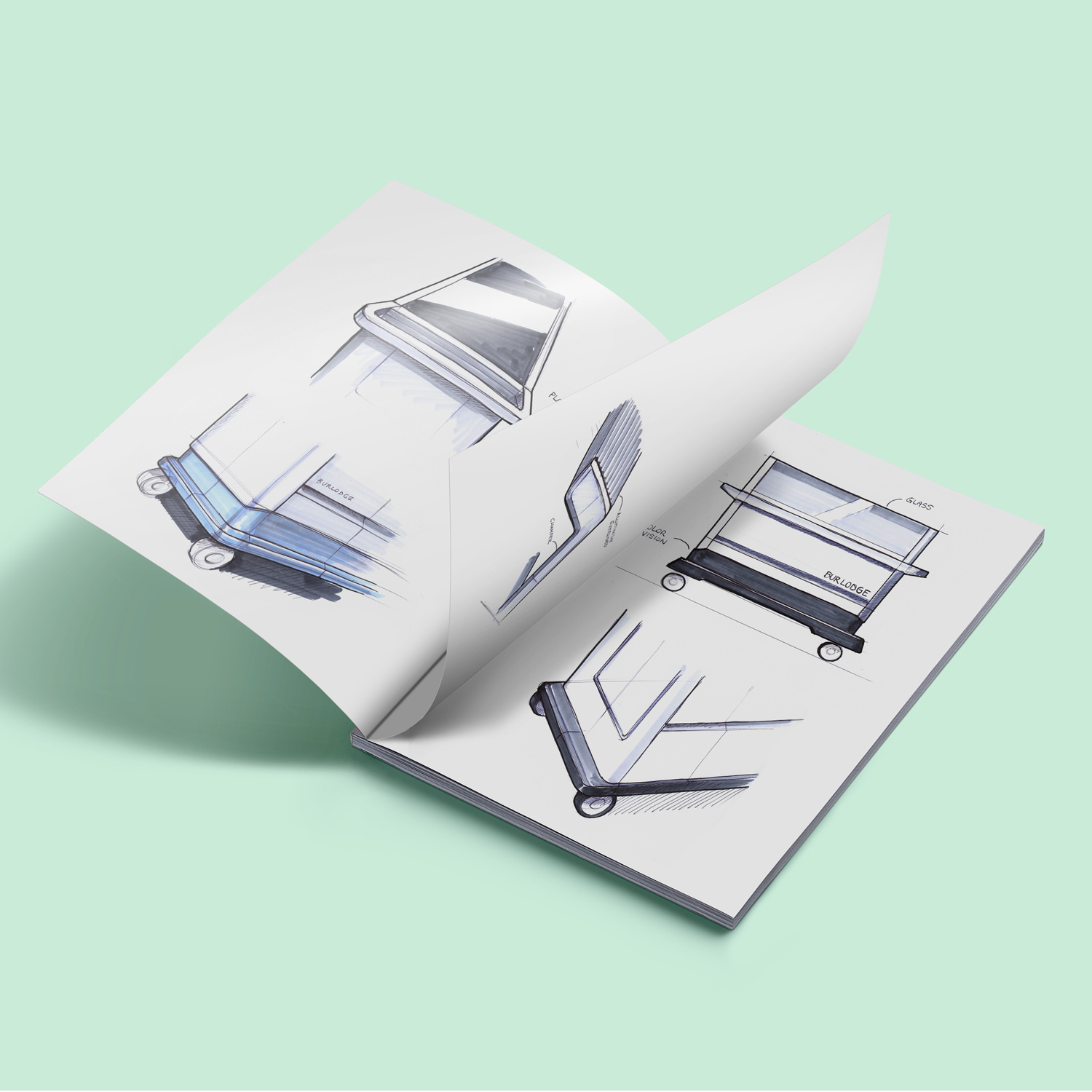 Assigned task
In order to adapt its product range to market requirements, Burlodge asked Studio Volpi to design a new food trolley, using polyurethane instead of traditional steel.
Challenge
The most important aspect of this project was manageability, which means that the trolley had be light and easy to operate. Another key-factor was related to the usability of the trolley: its interface had to be as simple as possible.
Solution
Ergonomics were the primary focus of our study; for this reason, we introduced bigger wheels than conventional ones and a more ergonomic handle. For the materials, we chose to combine polyurethane with laminate for frontal and lateral tilting tops, and aluminium, was used for the sneeze guard as to increase the resistance to scratches and bumps.
We also managed to improve the visibility of the worktop through a wide, easy-to-assemble glass, and worked on the lighting, in order to enhance and focus the attention on food.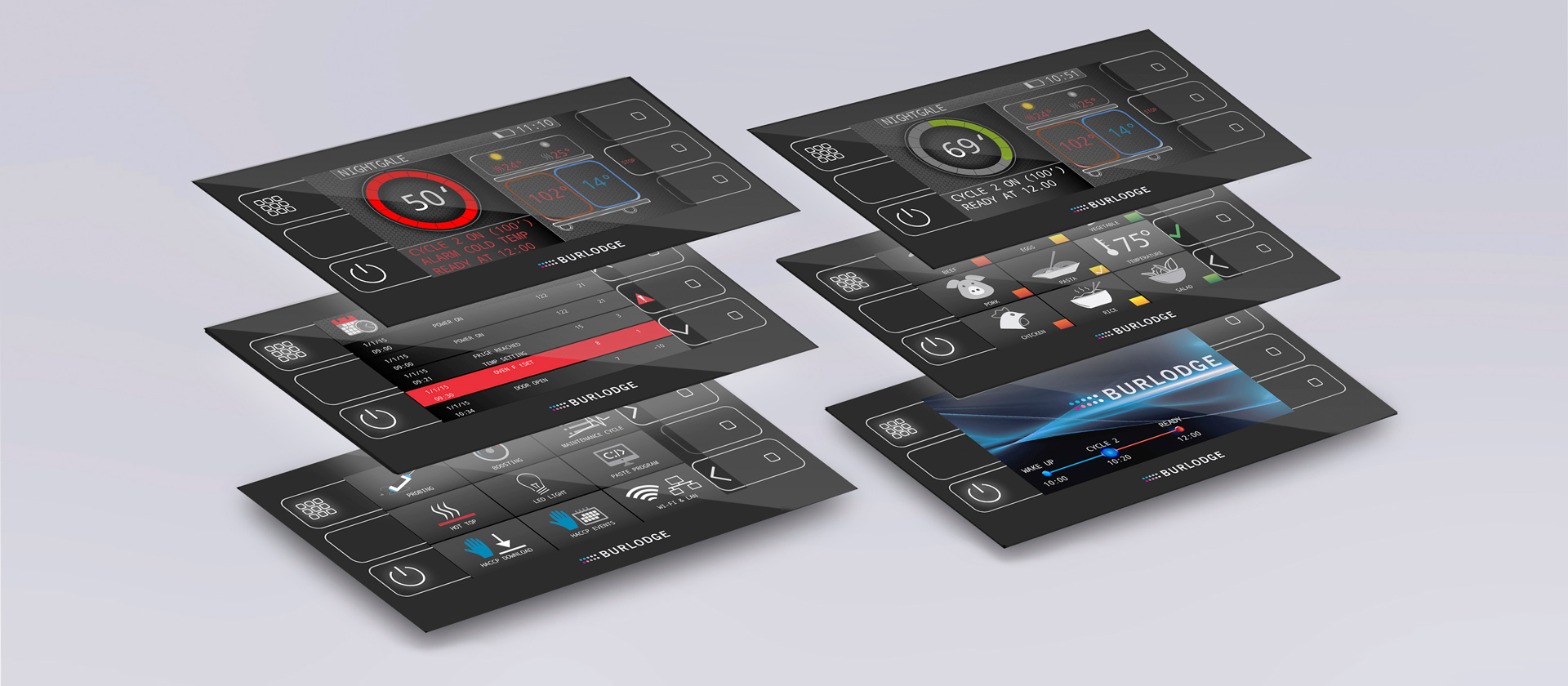 Our designers developed the entire user interface, making it simple and immediately accessible for everyday use. The interface controls the functions of the oven, fridge, heating top and core probe, for the food's internal temperature, all at once.
For the maximum usability of the interface, we designed icons, display, internal temperature probe and accessories to be clearly visible and developed new layouts for the positioning of function keys creating from scratch its navigation tree, settings, menus and icons library.
The project, started in 2014, ended more than one year later with the presentation at Host, in Milan. The food trolley is available on the market since March 2016.