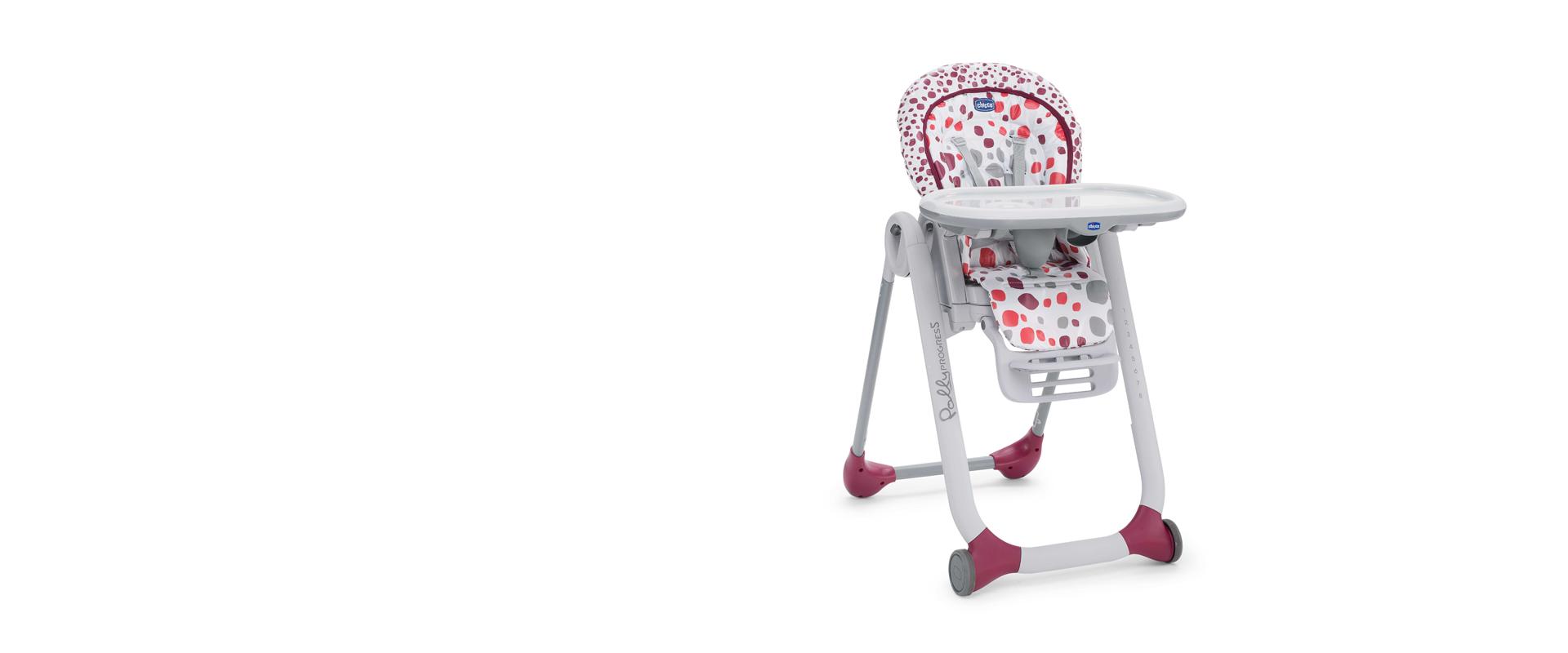 Supporting growth in five steps
Chicco
Polly Progres5
Chicco, Artsana Group's brand for baby care products, was set up in 1958 to meet the needs of children from the age of 0 to 36 months. In only a few years it became the point of reference for parents, in Italy and worldwide.
Assigned task
Another Chicco project we took part in, was the development of the mechanical components for a 5-in-1 high chair. Named Polly Progres5, it is designed to follow the child's growth from birth until the age of three thanks to five different configurations, being either a baby recliner for infancy, a high chair with a removable tray for weaning, a stool and table booster seat.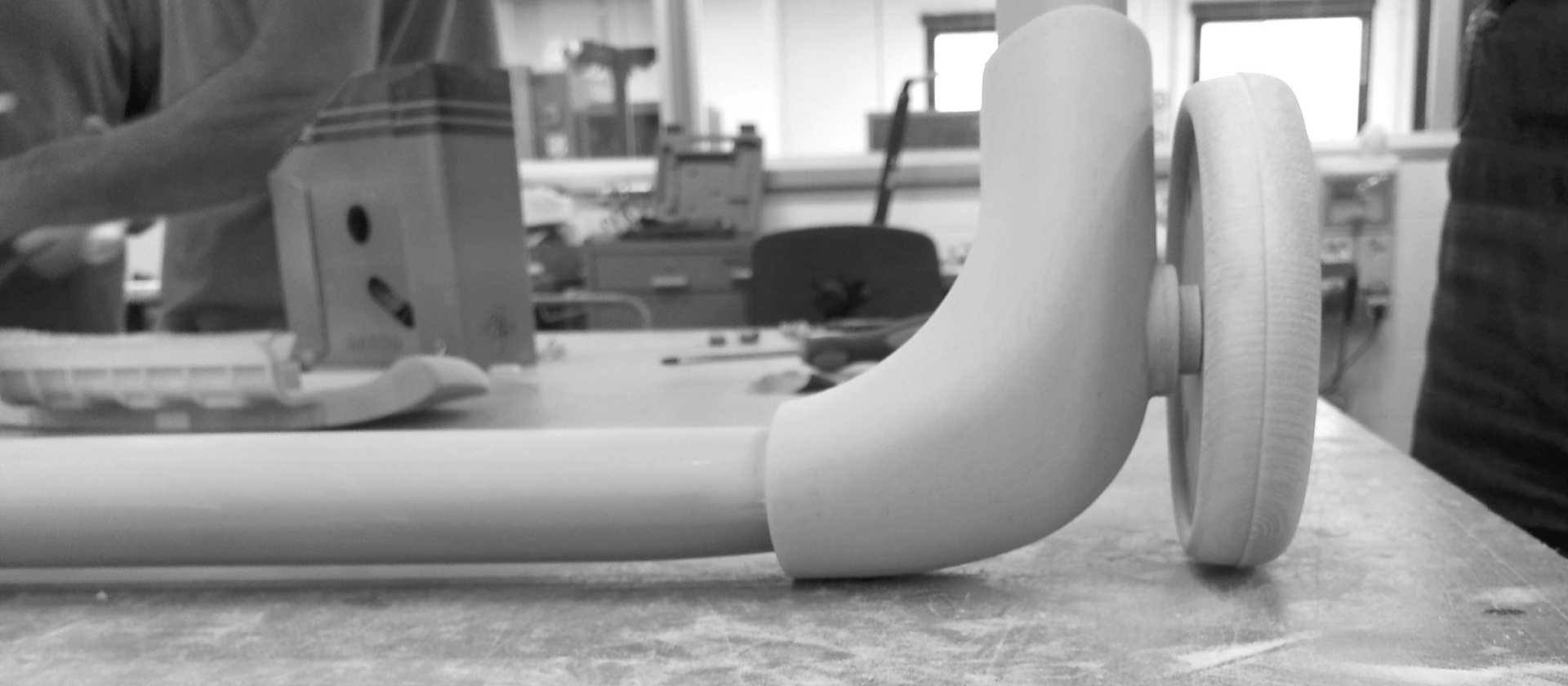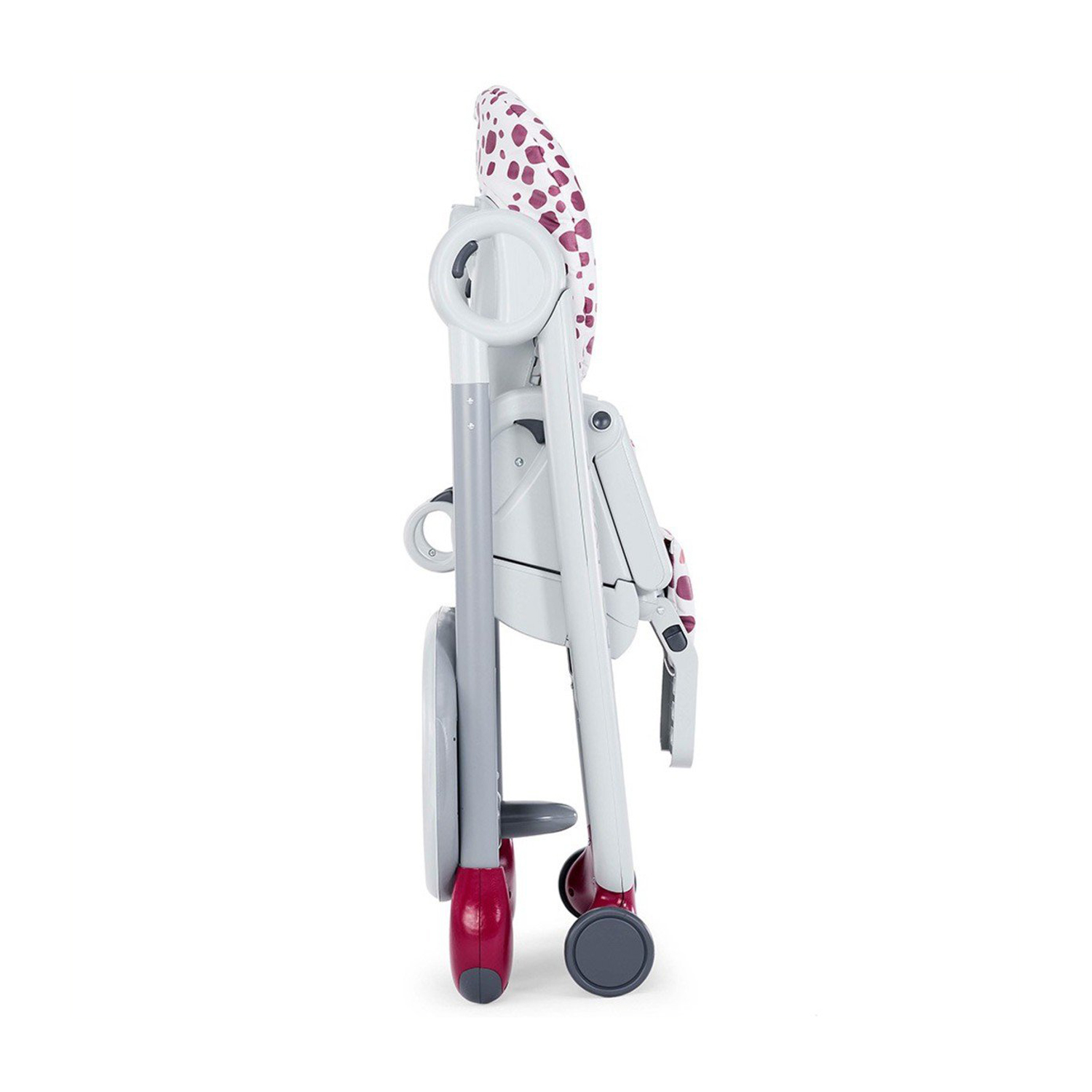 Challenge
The main challenge for our engineering team was translating the aesthetic requisites into a functional and intuitive product, adapting the folding system for the closure of the high chair.
Solution
Our engineers dealt with the product prototyping in all its complex development stages, until its industrialization and moulding.
They found their best solution in a fourfold adjustable backrest and an eightfold adjustable height; an easily removable tray which can be hung on the rear legs; and a compact structure that, once closed, can stand up on its own minimizing the space.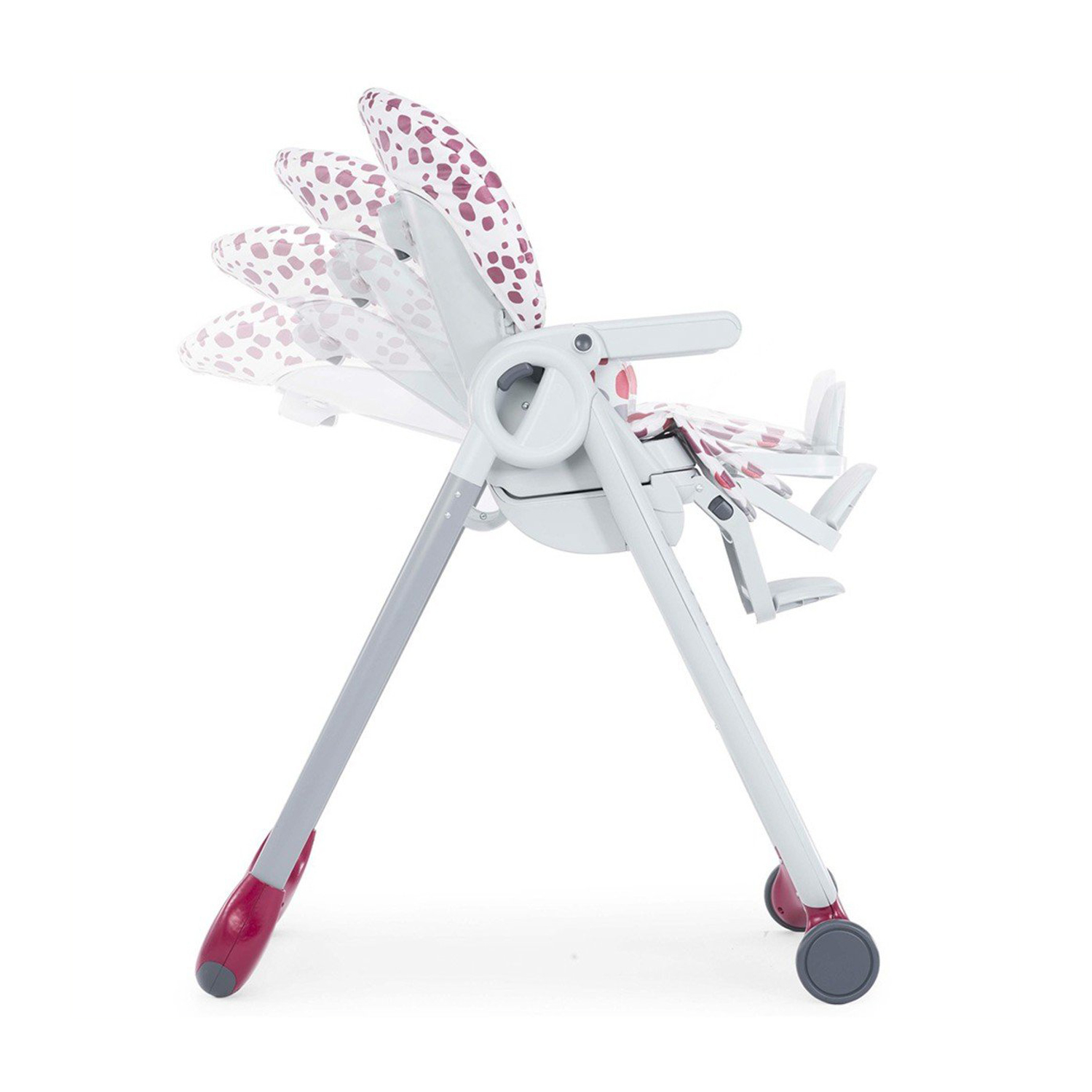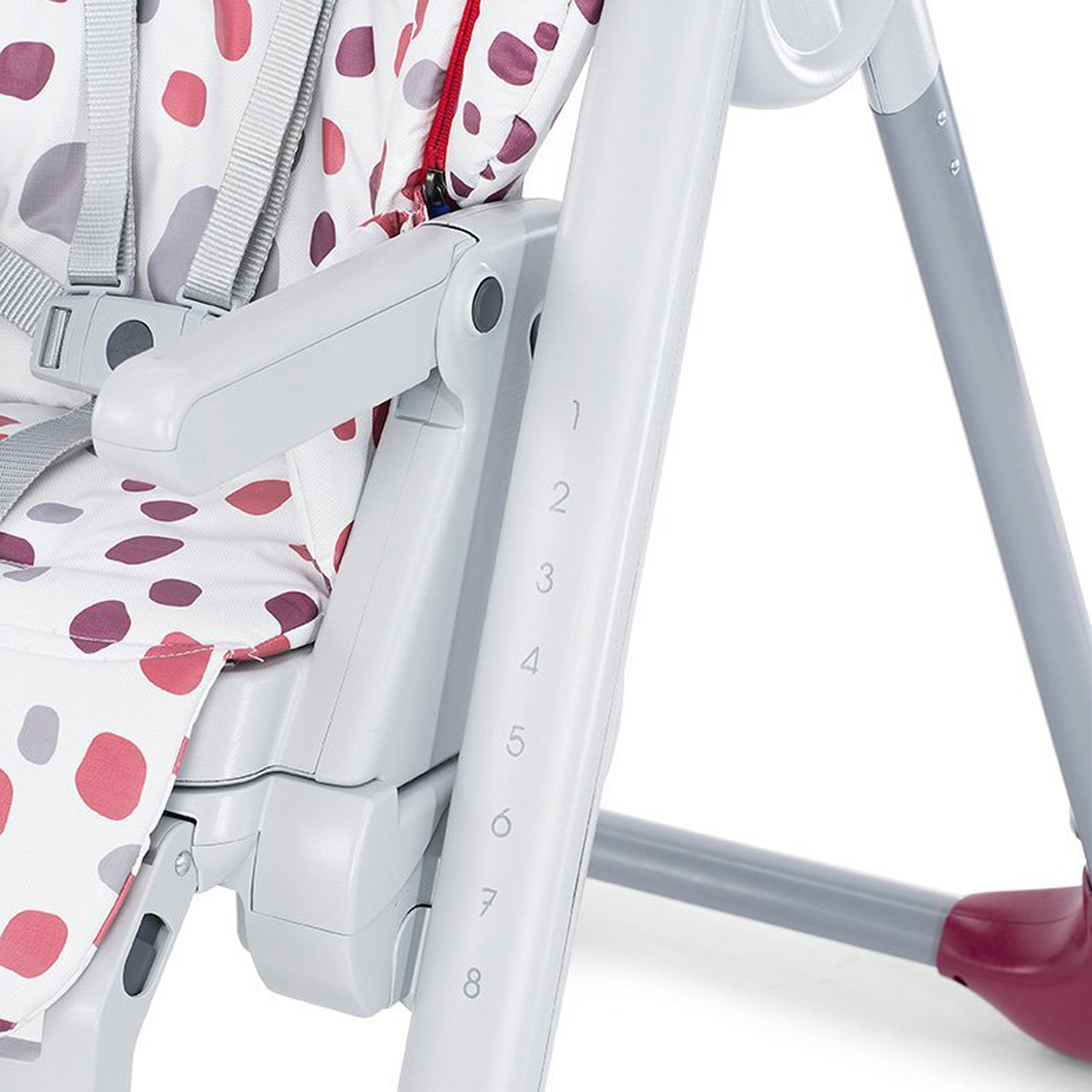 Our engineers took particular care with mechanisms and fastenings, to guarantee the safety of the high chair in all its configurations.
Polly Progres5 was presented at Chicco International Meeting and is on the market since November 2016.