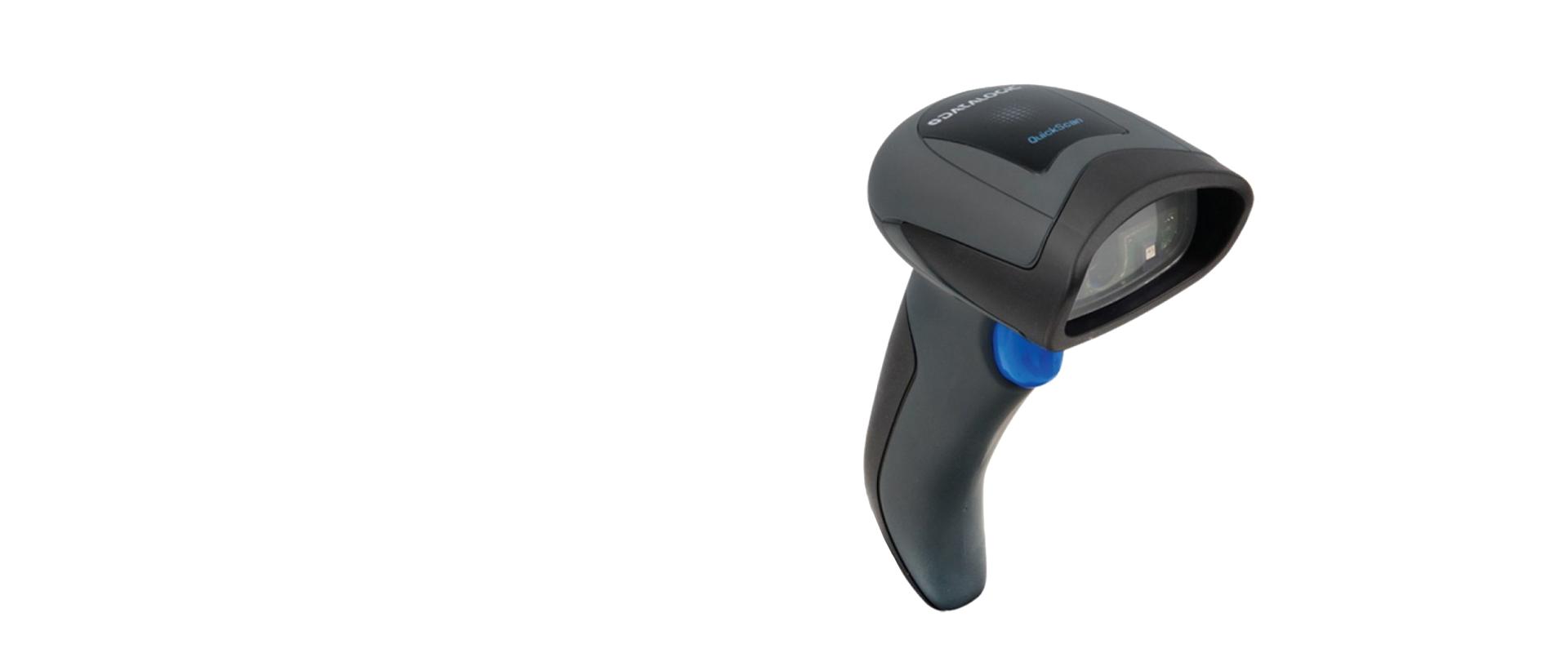 Recoding a technology
Datalogic
Quickscan QD2400
Established near Bologna in 1972, Datalogic focuses on projecting and manufacturing photoelectric appliances for textiles, pottery and packaging industries.
Currently, the company has a solid sales network, which extends from Japan to the Americas.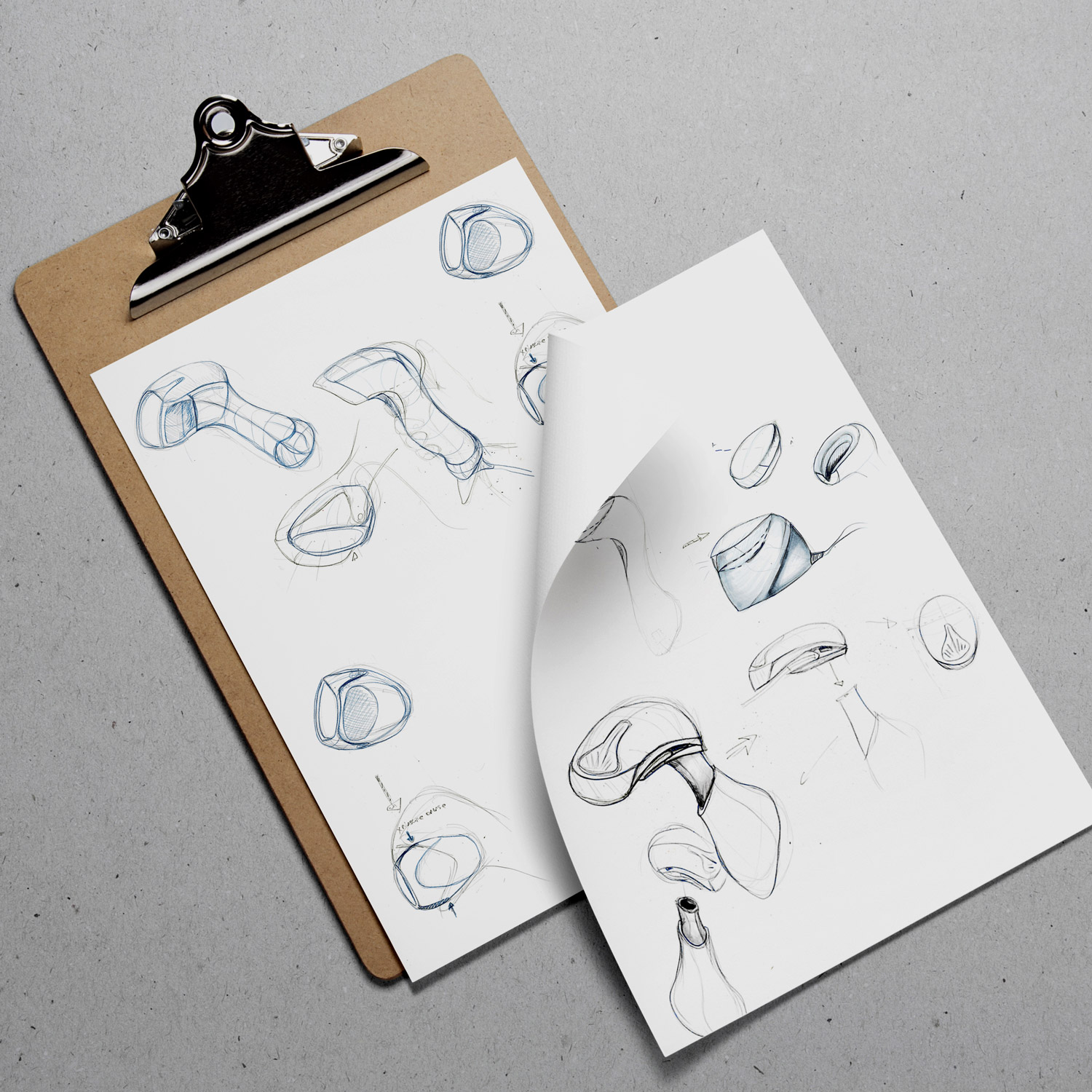 Assigned task
In 2012, we were assigned the design of QuickScan, a barcode reader, mostly used in retail environments, courier deliveries and post offices.
Our task was to re-engineer the reader in order to insert a new scanning technology for both 2D and QR barcodes.
That involved the full mechanical design of the scanner, the outer plastic shell, the optical chamber and the support cradle, and the development of both a battery as well as a cable version.
Challenge
Although the product seems to be quite simple, it has specific constraints with optics and mechanics, concerning strict requirements about its dimensions, sturdiness and safety.
Quick Scan had to be resistant to bumps or falls from a considerable height, and protected from electrostatic charges.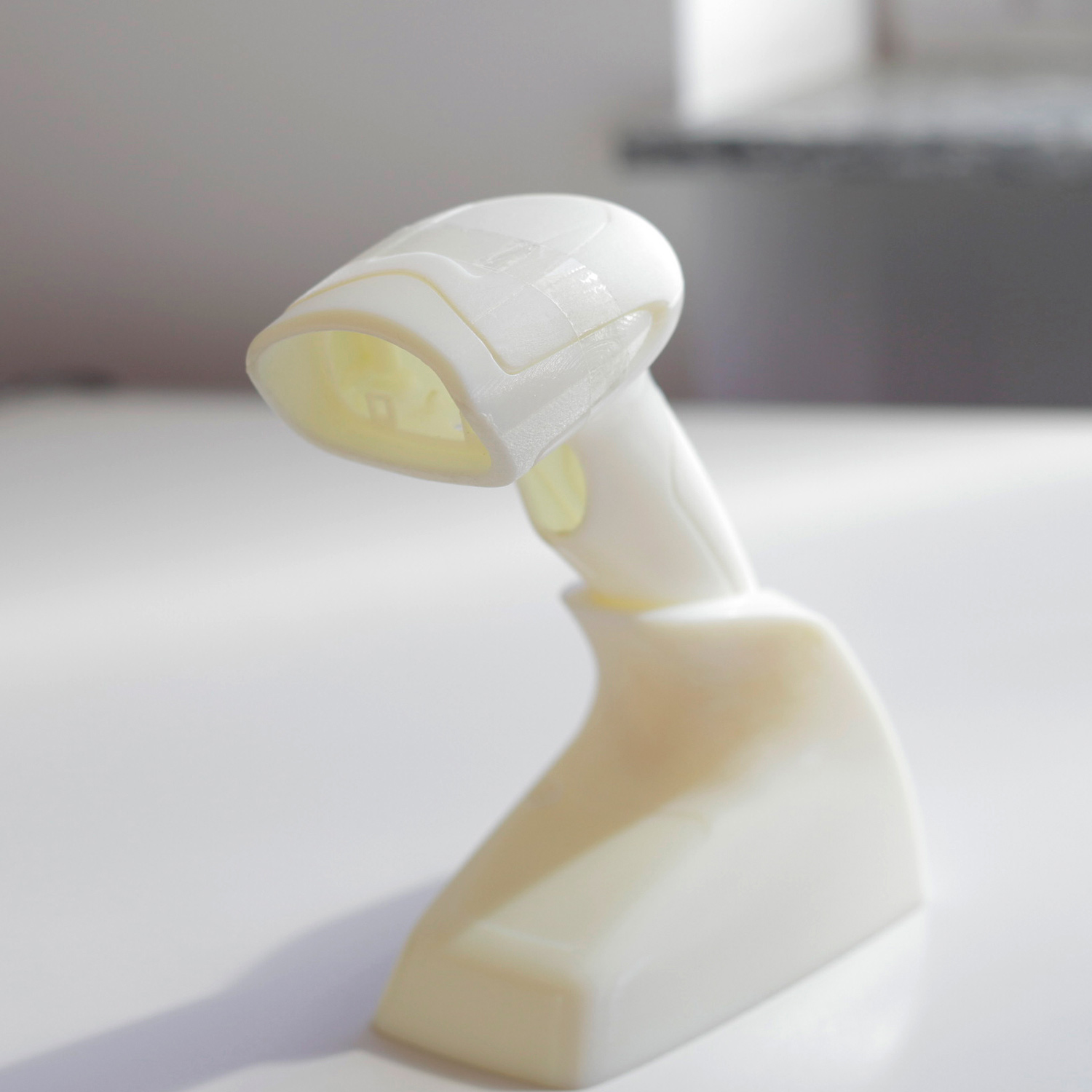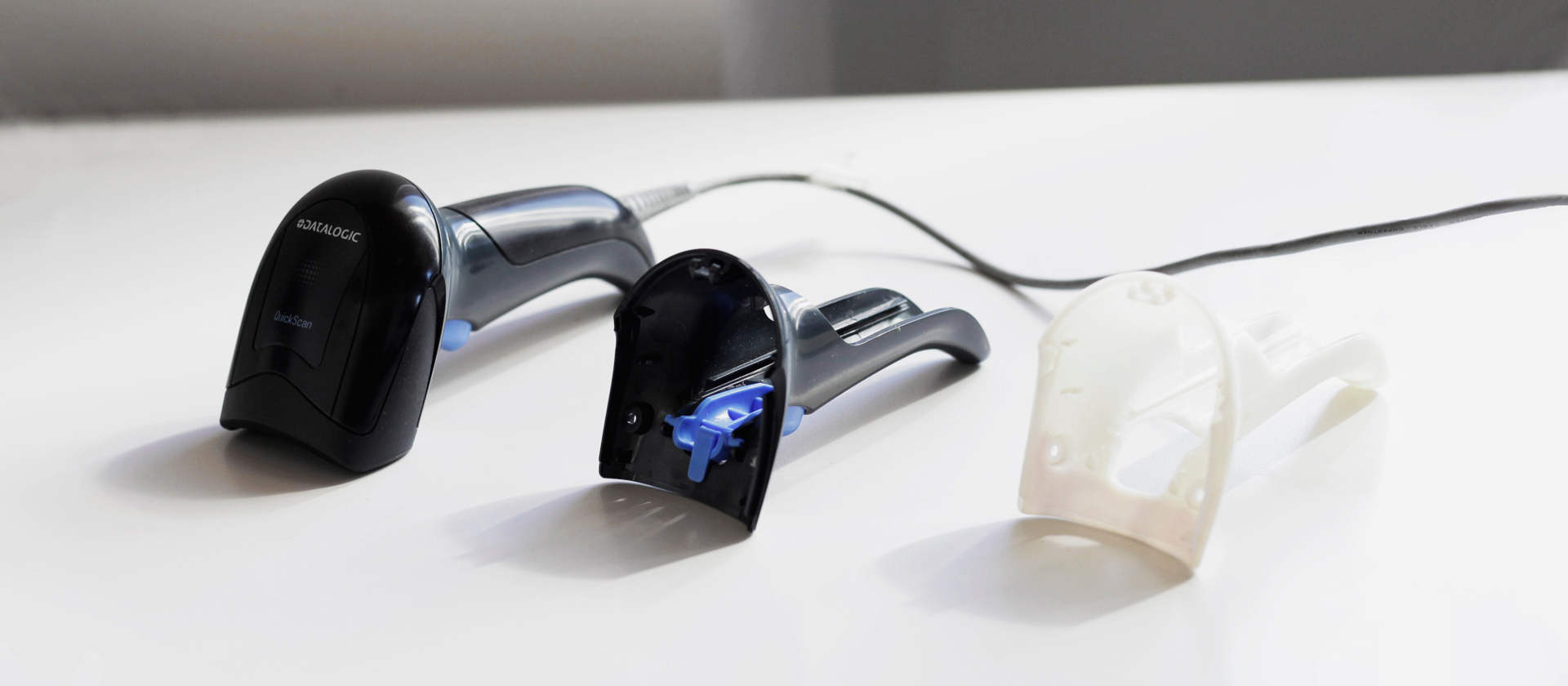 Solution
We introduced a new mechanical concept, putting a reader inside the floating optical chamber with a central lens and two pointers, positioned on its left and right sides. On the bottom, we placed the laser which gives a luminous feedback when scanning.
For the CAD files and product testing, our team went to China where the moulds were launched.
QuickScan QD2400 had a huge success on the market, particularly in Russia, where tens of thousands have been put to use in post offices.