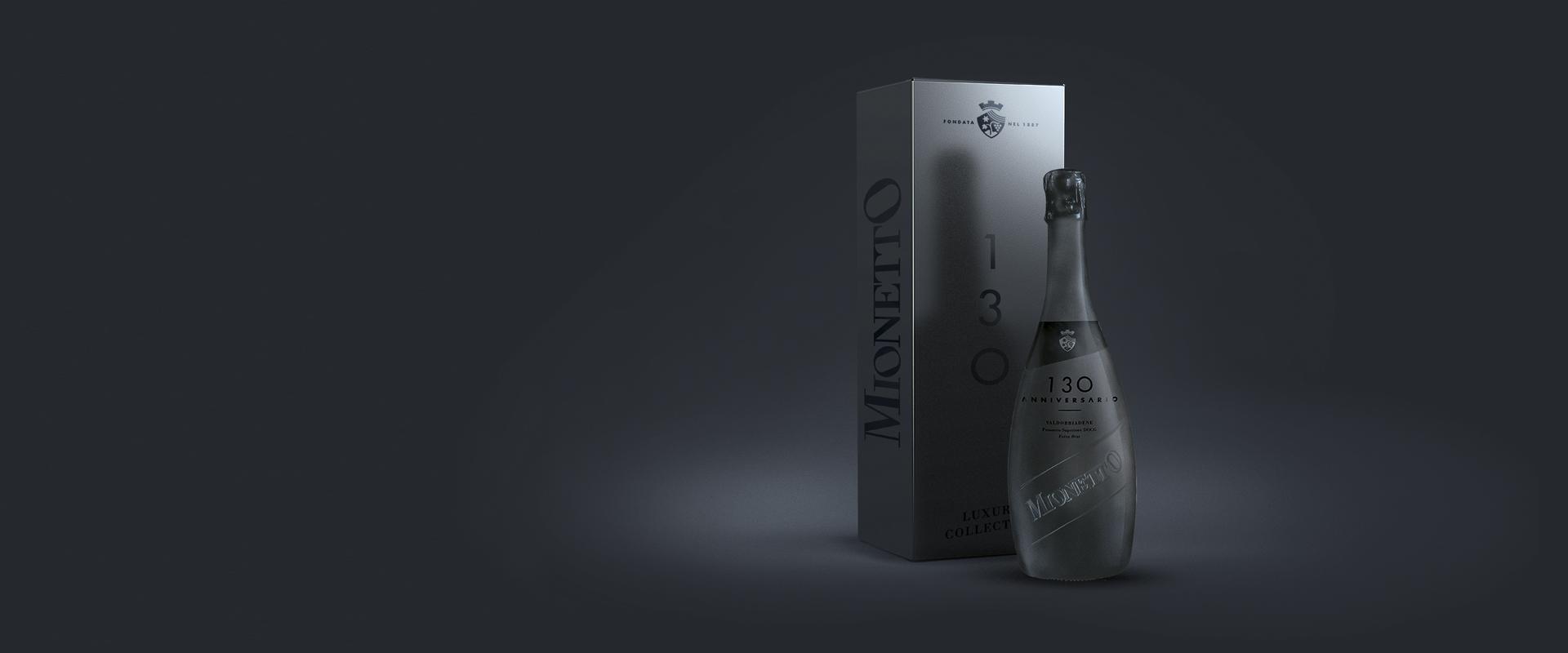 Celebrating a special edition
Mionetto
130° Anniversary
Mionetto, historical brand in Veneto's wine tradition of Prosecco, was established in 1887 amidst the gently rolling hills of Valdobbiadene.
In its long history, it has become a flagship for the area and a shining example of Prosecco production on the international scene.
Assigned task
Studio Volpi and Mionetto first met at Vinitaly, annual gathering for winegrowers and wine lovers. In that context, we entered into a completely new field, excited to prove ourselves and expand our concept of innovation through new opportunities.
Mionetto invited us to participate in a design competition for the special edition bottle celebrating the 130th anniversary of the company.
Our task was to redefine the packaging, the label, the capsule, the pendant and the bottle itself, paying attention to constraints, such as the bottle shape and the 27°-angled, glass-embedded "Mionetto" inscription.
The competition participants had to develop three different concepts: one to be traditional, the second innovative and creative, and the third, a compromise between the other two.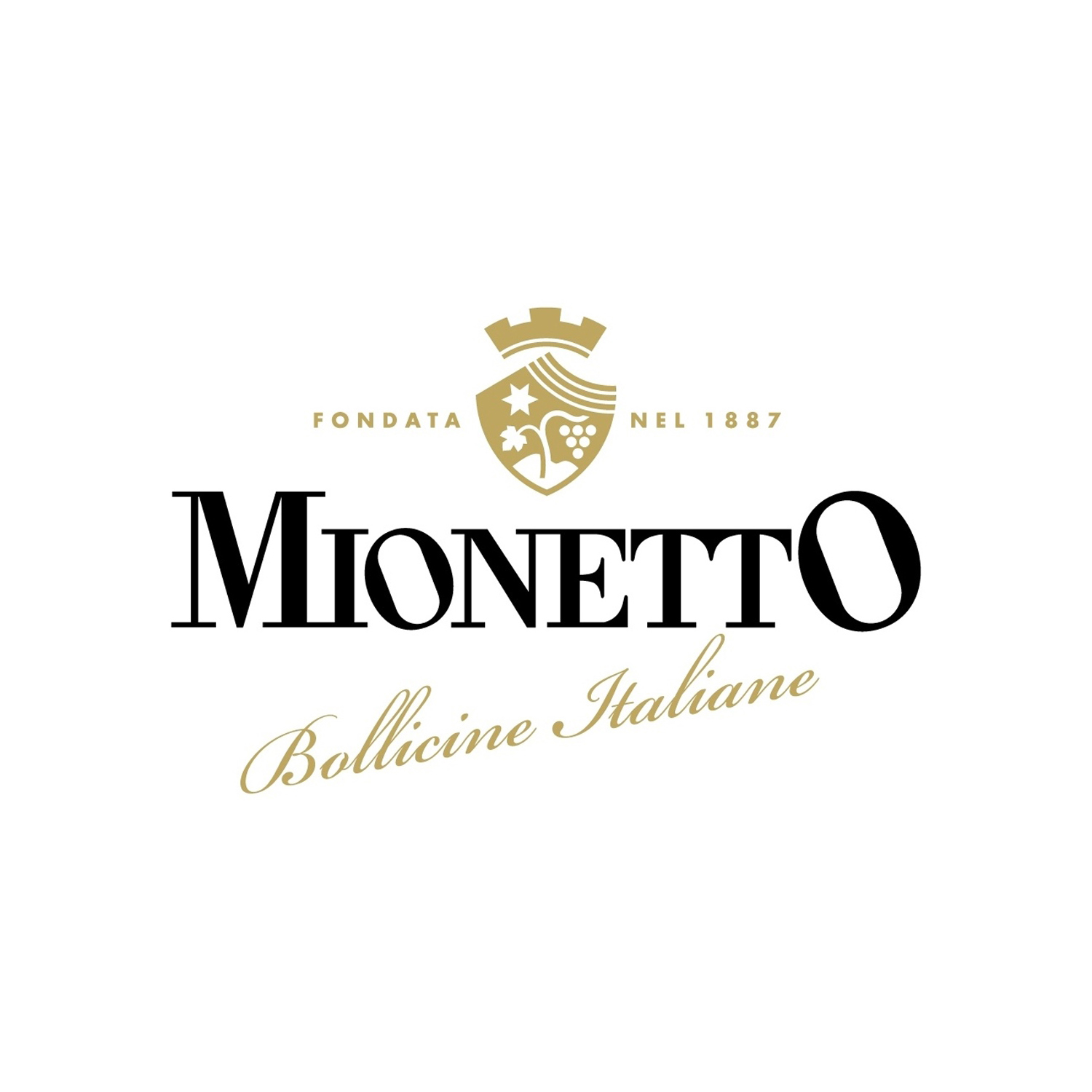 Challenge
The challenge was to define a unique style capable to symbolize at the same time the contemporary tradition of Mionetto.
Solution
1ST CONCEPT / MINIMAL & CLEAN
Our first approach had as protagonist a total-black, matte bottle, with shining-black, glossy finishes, in order to create an interesting optical contrast. Its box, also black, shares the clean and minimalist look.
We chose black, always considered a synonym of elegance, to create an exclusive bottle which makes simplicity its main strength. 2ND CONCEPT / FRESH & TRENDY
The second one was "Fresh & Trendy". We worked on more contemporary images, fonts and symbols. The key element was a diagonal, 27° angled line, which transmitted both the idea of motion and, metaphorically speaking, a clean cut with the past. A dash of color, created contrast with the polishing black of the bottle, adding the final touch.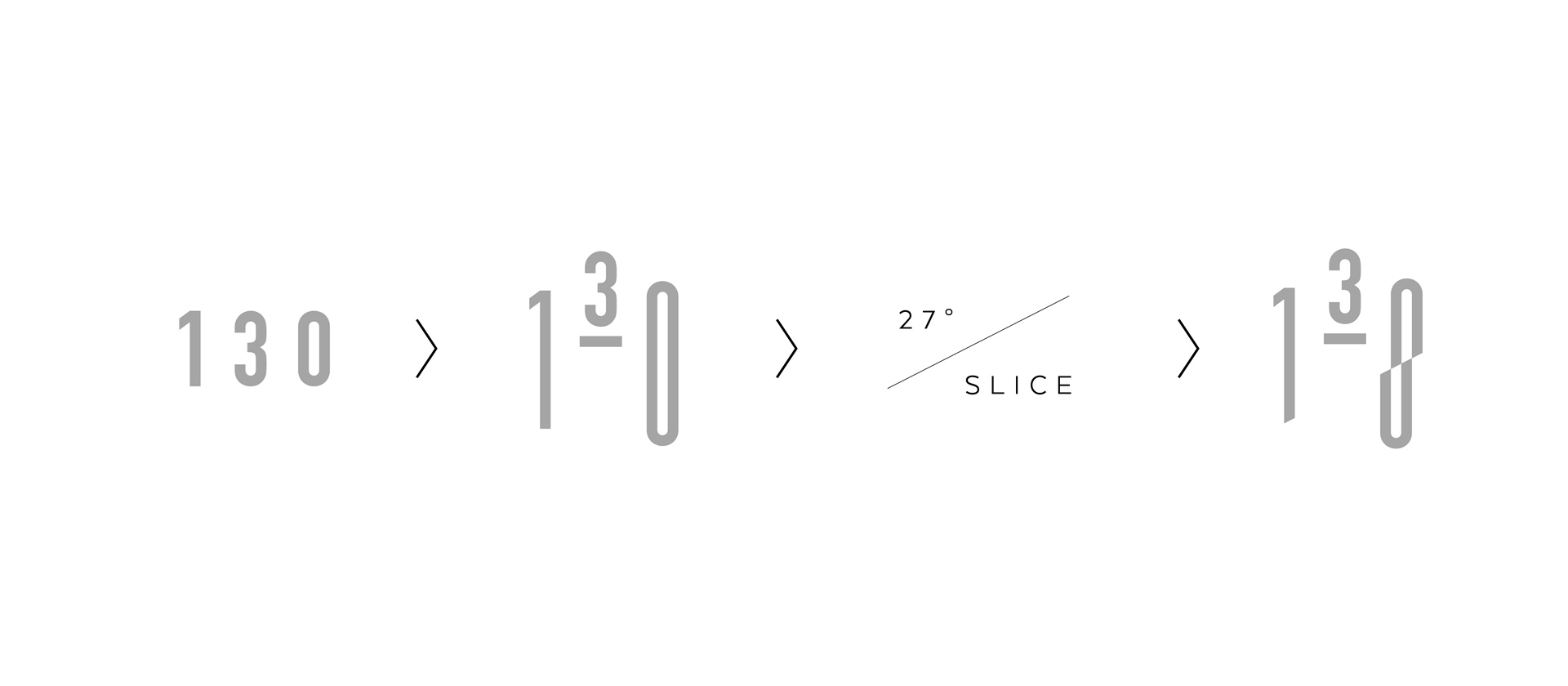 3RD CONCEPT / SYMBOLIC & FIGURATIVE
In our last proposal, we opted for a "Symbolic & Figurative" approach. The main idea was to make the number 130 blend into a bunch of grapes, creating a unique logo. We used deep purple, in contrast to a highly tactile, antique brass finish over the whole bottle. The capsule wasn't in aluminum as usual, but instead we designed it to resemble melted wax, also purple, in order to give the bottle a very refined look. The logo was octagonal as well as the slightly twisted box, producing a very fine effect.