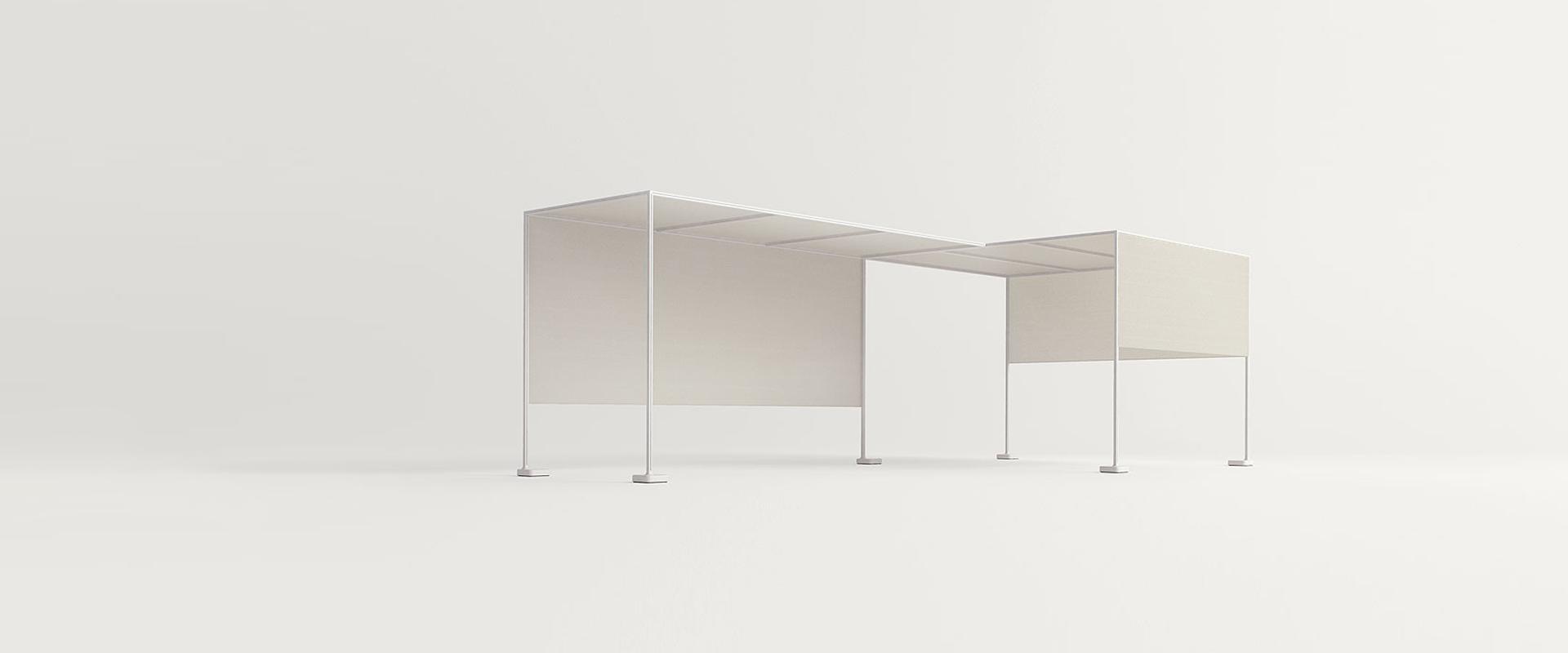 Playing with shadows
Paola Lenti
Shading structures
Paola Lenti is an Italian brand specialised in outdoor and indoor furniture. Since 1994 the company has followed a coherent and dynamic entrepreneurial strategy based on research and experimentation which has made it an international landmark in the world of design.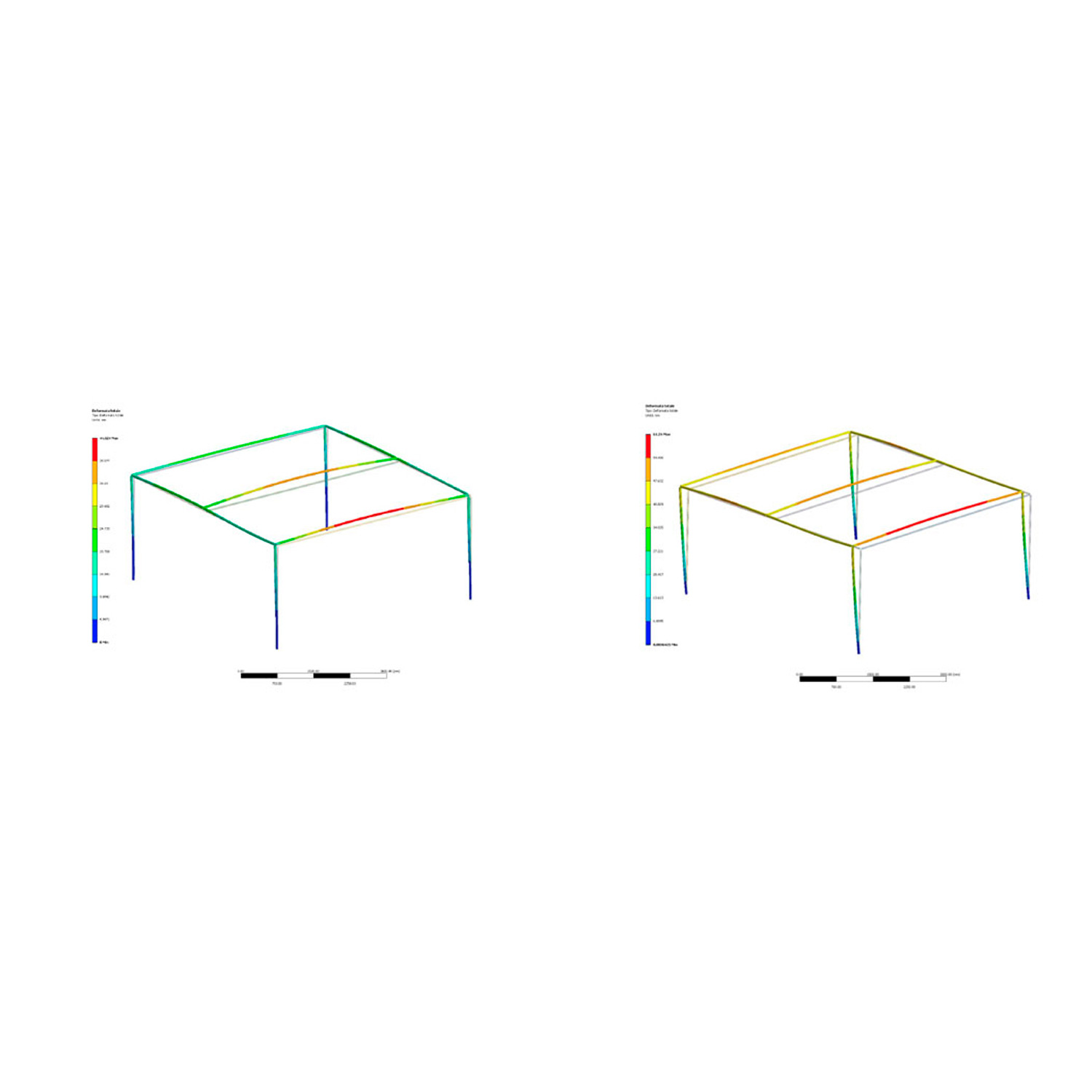 Assigned task
The project we completed for this brand was focused on three modular shading structures: Pavillion, Cabanne and Resort.
Challenge
Because there were no regulations for these products, we had to write the technical specifications together with Paola Lenti.
A great deal of attention was placed on structural tests and analyses of performance parameters, in response to the most critical load conditions created by wind.
Our team also modelled the structures, their sections and beams.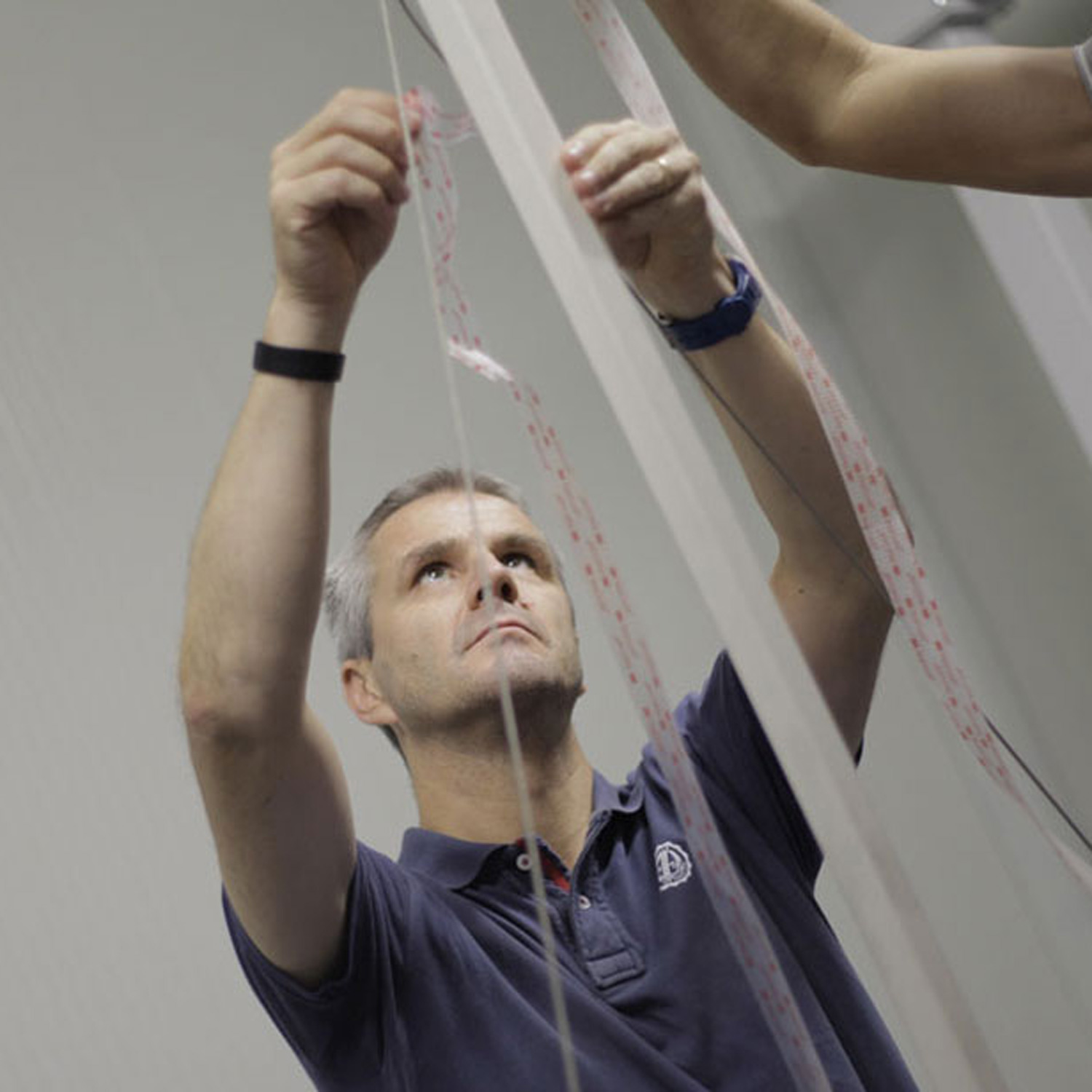 Solutions
PAVILION
Pavilion is composed by a hexagon-shaped roof and supports side panels. It can stand both by being anchored to the ground or ballasted to softer surfaces.
Our team modified the original structure by designing and inserting a new unfastening system allowing the covering, in case of strong wind, to automatically unfasten without getting torn. In order to develop this technology we ran some tests in a wind tunnel, analysing how the structure responds to certain loads.
Pavilion was selected for the ADI Design Index 2014.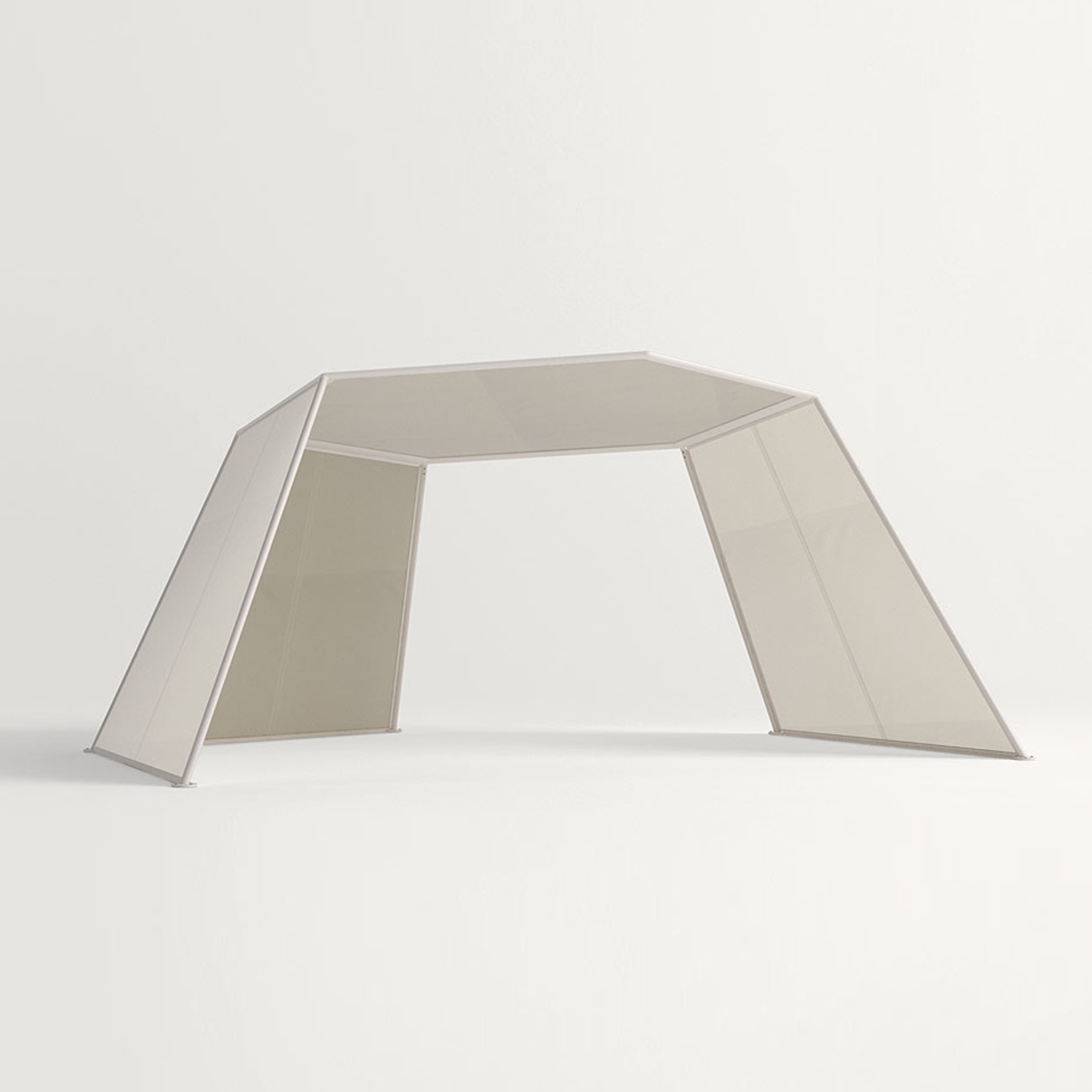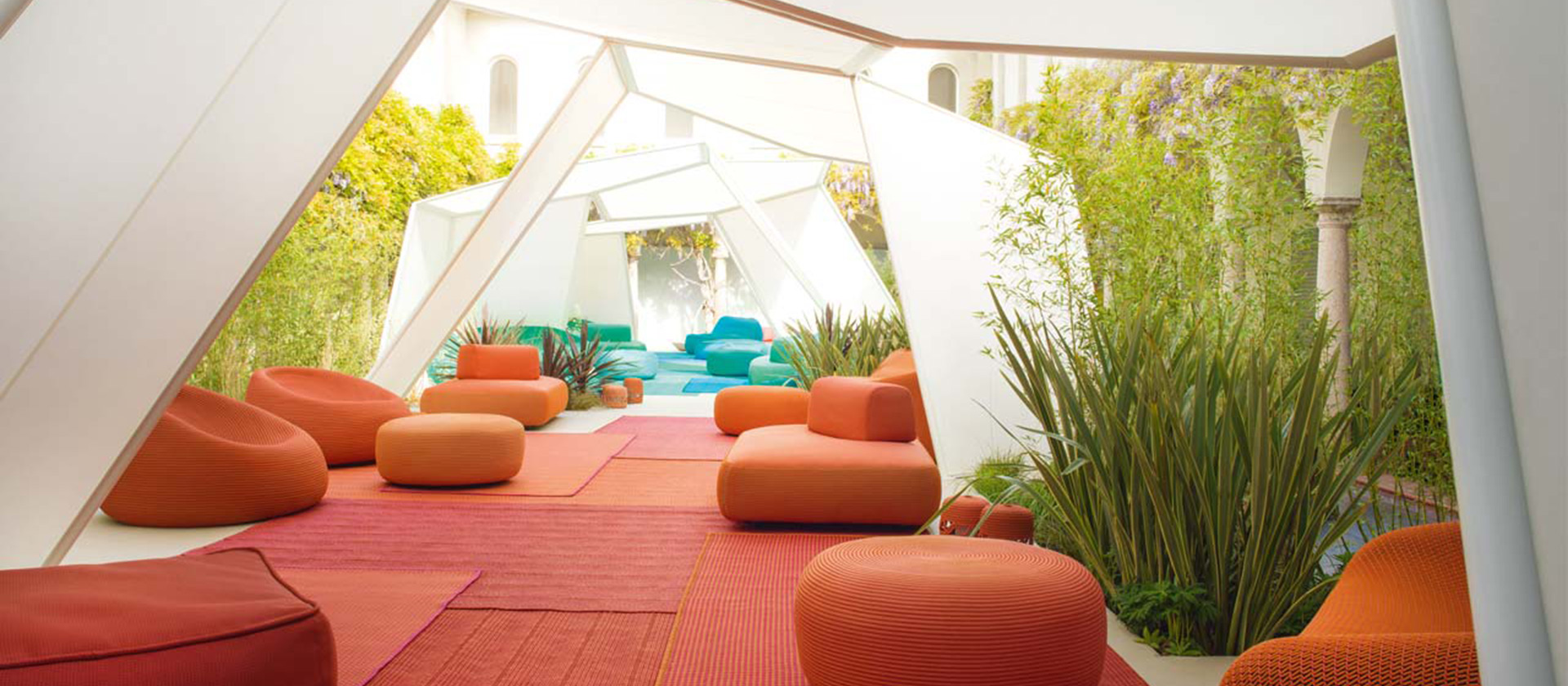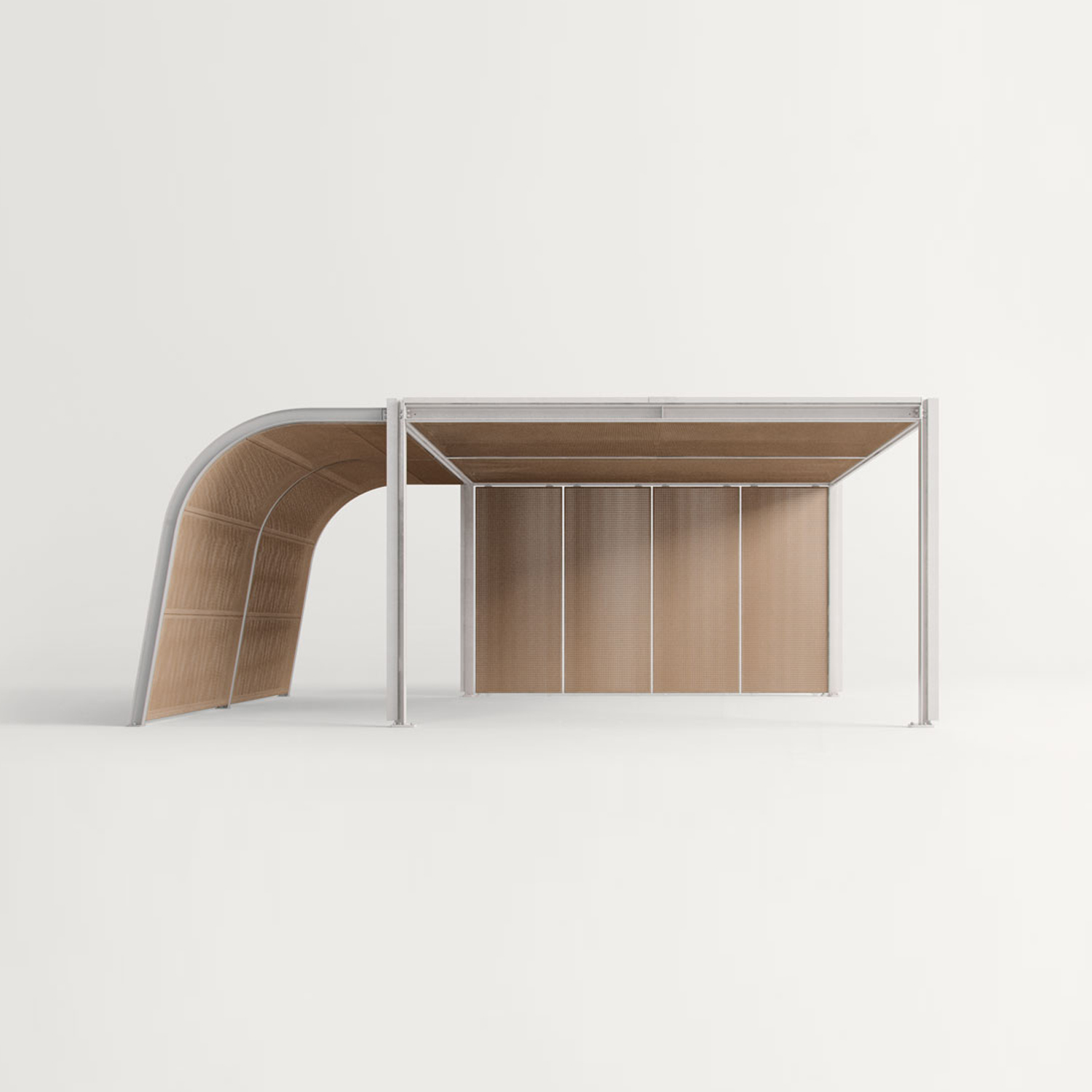 CABANNE
Cabanne is a modular outdoor shading structure composed by two base modules, Quadro and Tunnel, plus a complementary one, Veranda. Quadro and Tunnel can be used on their own or combined to other similar structures, while Veranda must be connected to one of them.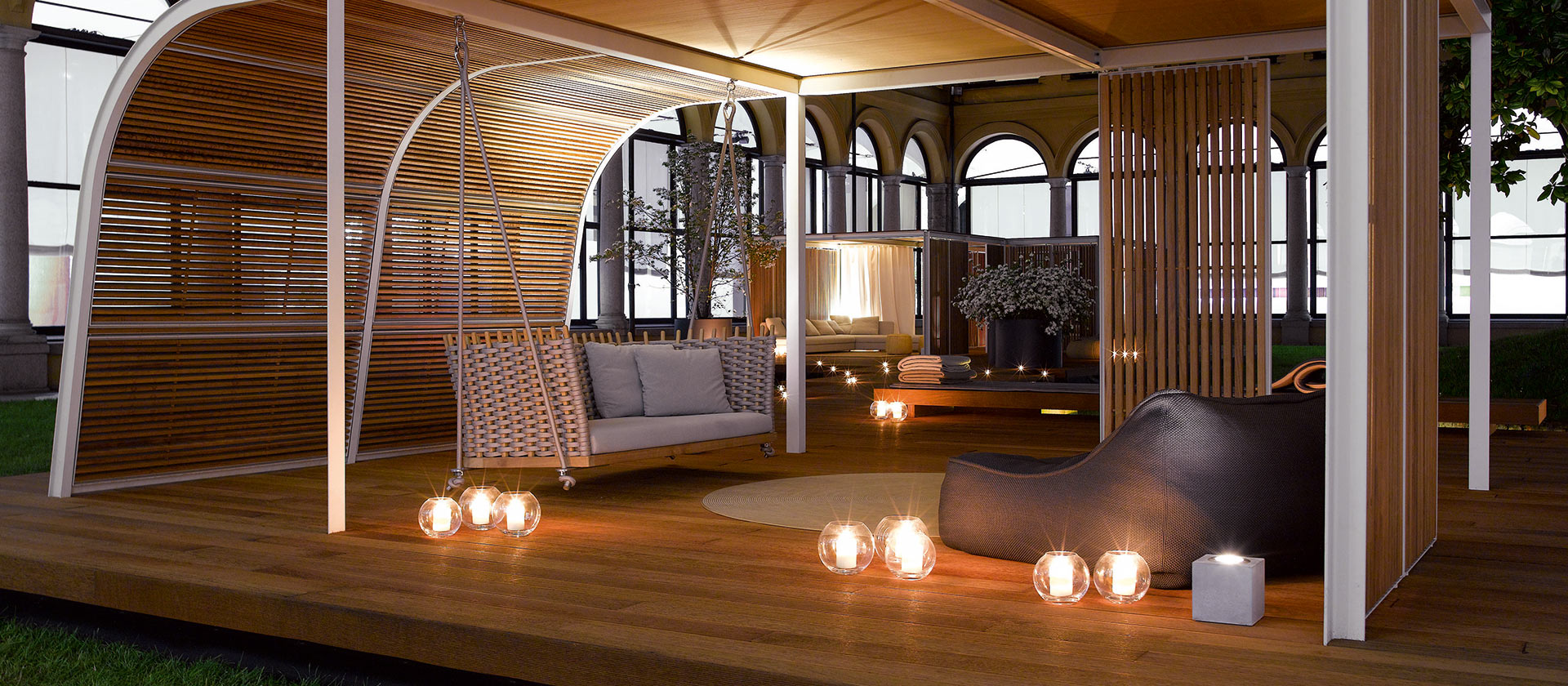 RESORT
Resort is an articulated modular shading system which can be assembled to create large covered passageways. Both its base and ground support are varnished, but the ballast is in moulded cast iron while the base is in aluminium. It can stand on its own or ballasted to harder surfaces. The covering is treated to repel ultraviolet rays, guaranteeing the safety of the users.
We applied this model to the same unfastening mechanism of Pavillion and Cabanne, using a thermoplastic rubber profile hooked up to its aluminium structure.