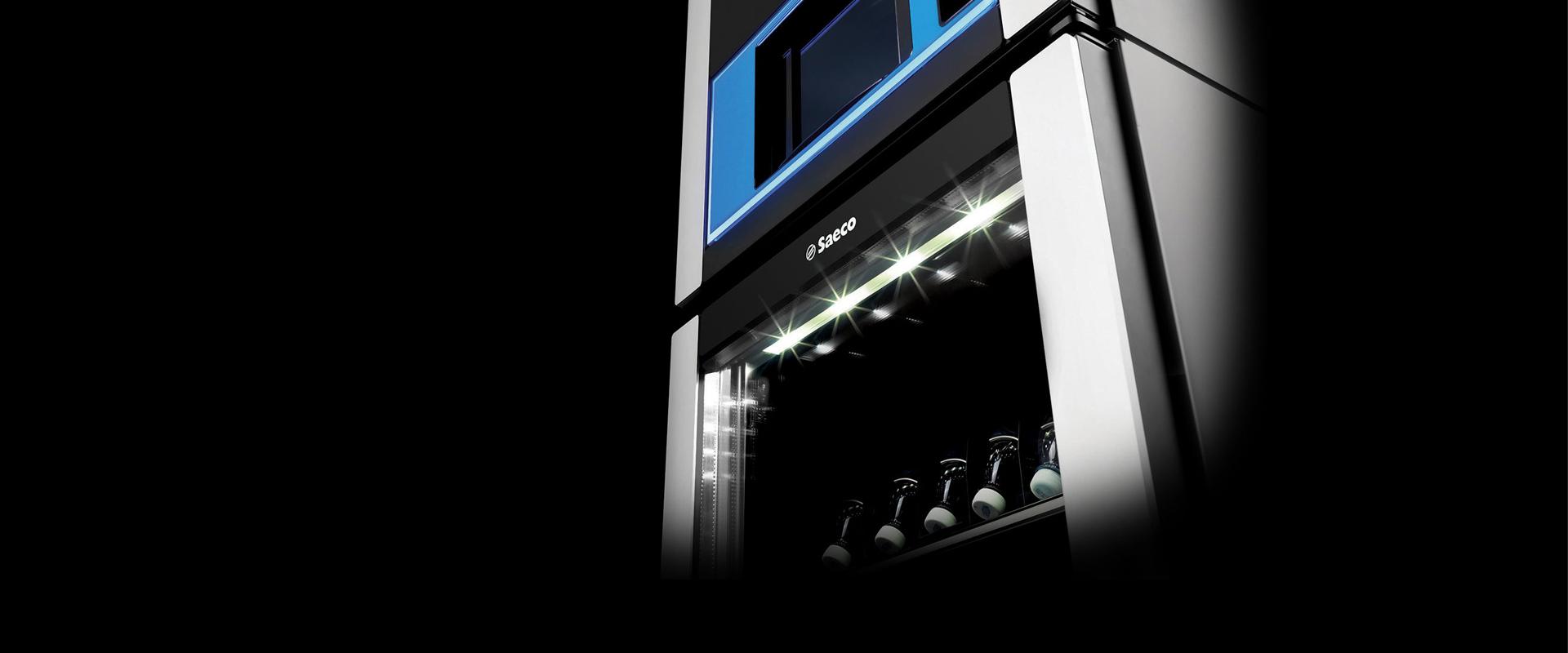 The vending machine revolution
Saeco
Carthego
Saeco is an Italian manufacturer of manual, super-automatic and capsule espresso machines and other electrical goods with headquarters and factories in Gaggio Montano, located near Bologna. The company was founded by Sergio Zappella and Arthur Schmed in 1981 as Sergio, Arthur & Co.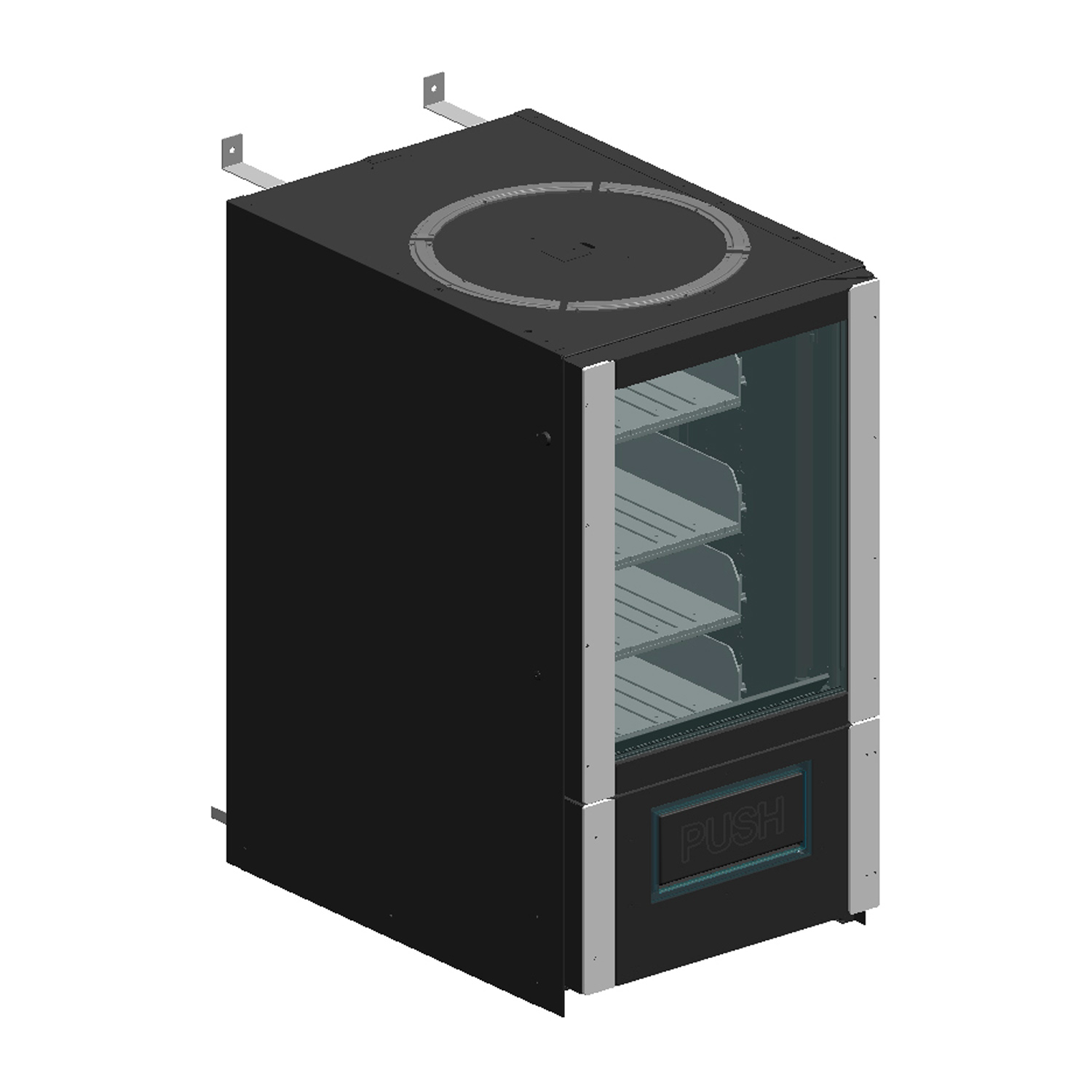 Assigned task
Carthego project started in 2008, when Studio Volpi was assigned the design of a new high-tech vending machine to be used as a modular structure supplying hot and cold drinks and snacks.
The aim of Saeco was to revolutionize the idea of vending machines creating an interaction with the users.
Challenge
The project involved both our design and engineering teams to work closely. On one side, we had to find the optimal solutions to ensure the correct temperature for each compartment.
On the other side, we had to create an engaging experience for the user combining design and functionality.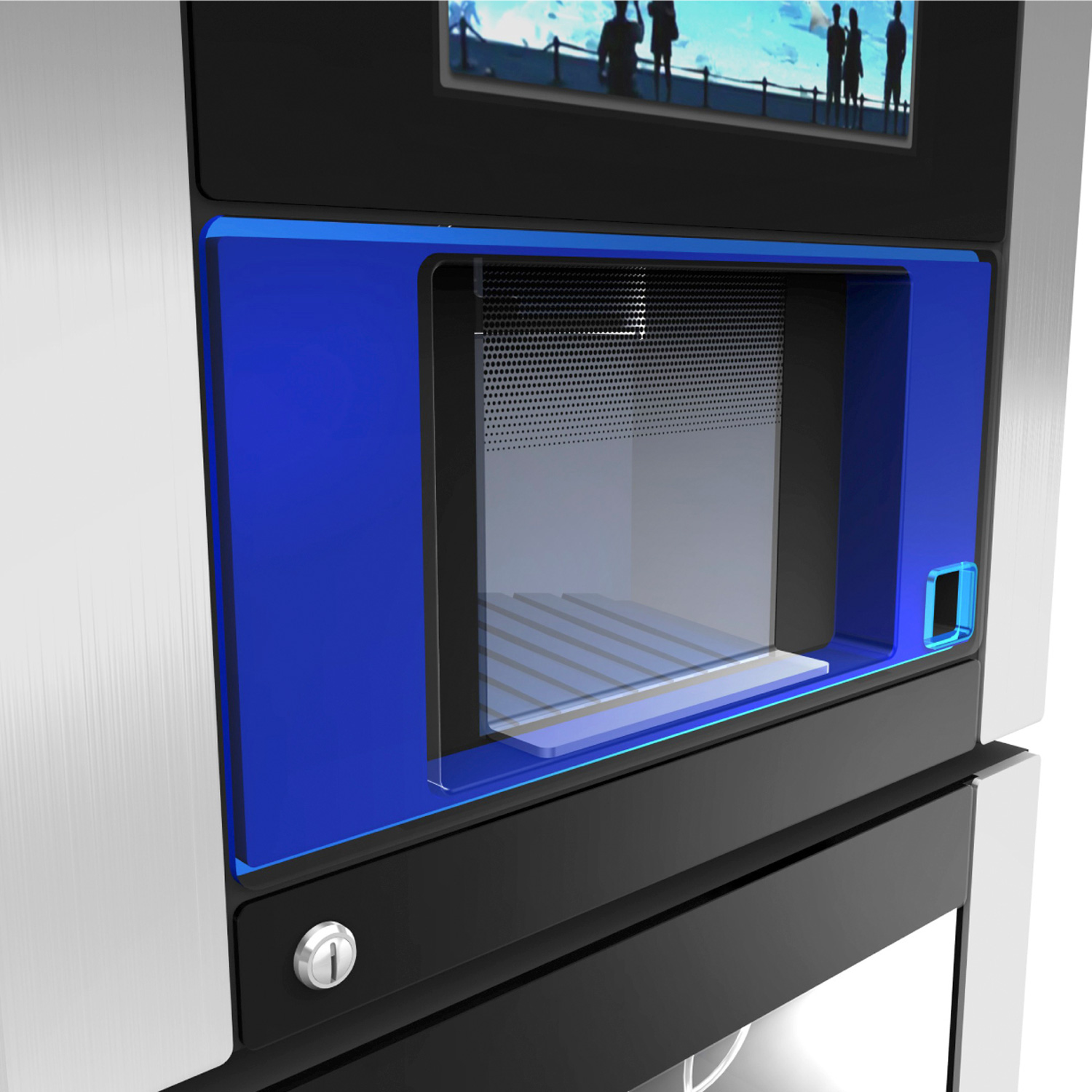 Solution
We began with a market research to study the trends in terms of style and functionalities, while our engineers performed thermic and evaporation tests to study air circulation and avoid condensate.
About the aesthetic, we decided to create a rigorous feeling choosing clean lines and offering finishes to create a sense of lightness: 99% of the material used was metal.
The most innovative option we introduced was the interactive service, allowing the user to access to weather forecasts, social networks, traffic and other information, through a dynamic interface.
The style was emphasized by vertical aluminium uprights and blue led illumination, used for the dispenser bay. We also developed customizable icons to make the product even more appealing.
Carthego was realized in three layouts: free-standing, table top or combined. In 2012, it was awarded with the Red Dot Design Award, the Good Design Award and the Italian Adi Index.