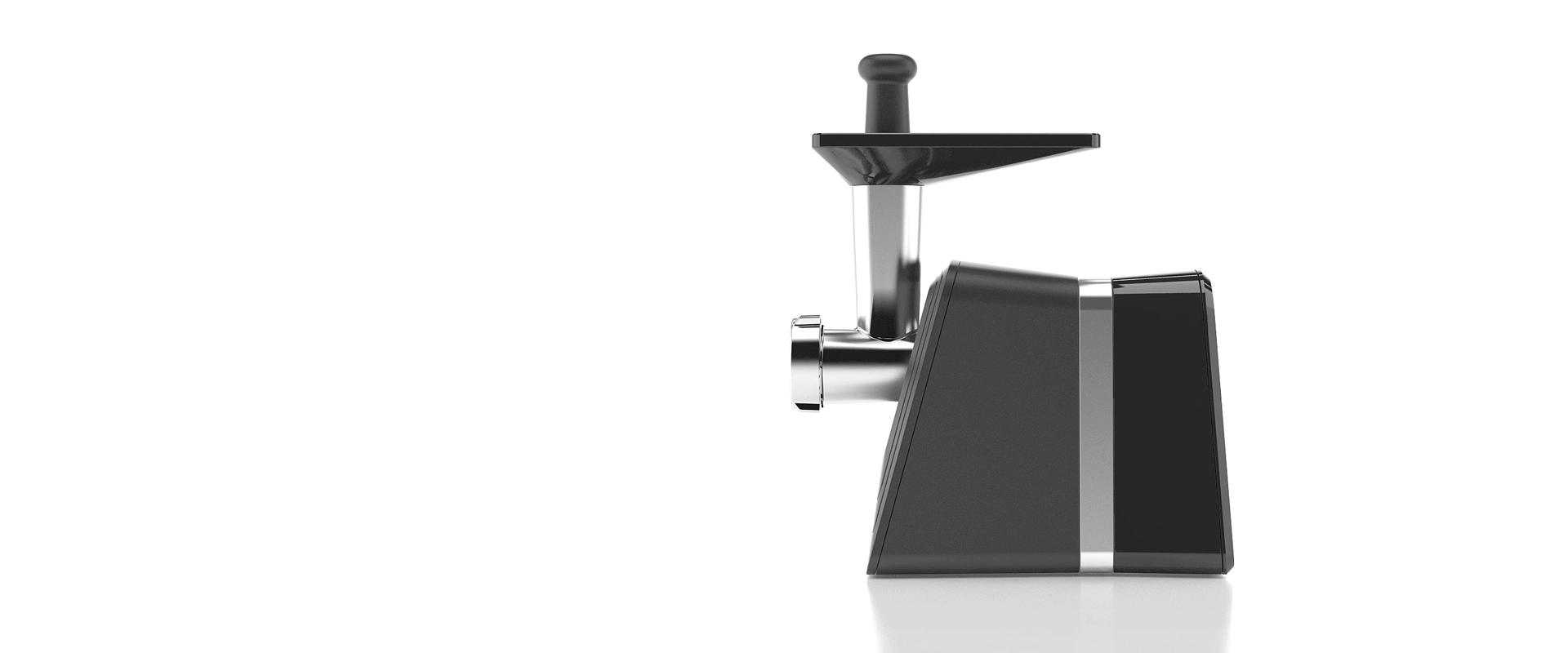 A tasty redesign
Sunmile
Meat mincers G36 and G78
Sunmile Industries is a professional manufacturer located at Guangzhou City in China specializing in electric appliances for meat grinders, juice extraction, commercial blenders and commercial food processors.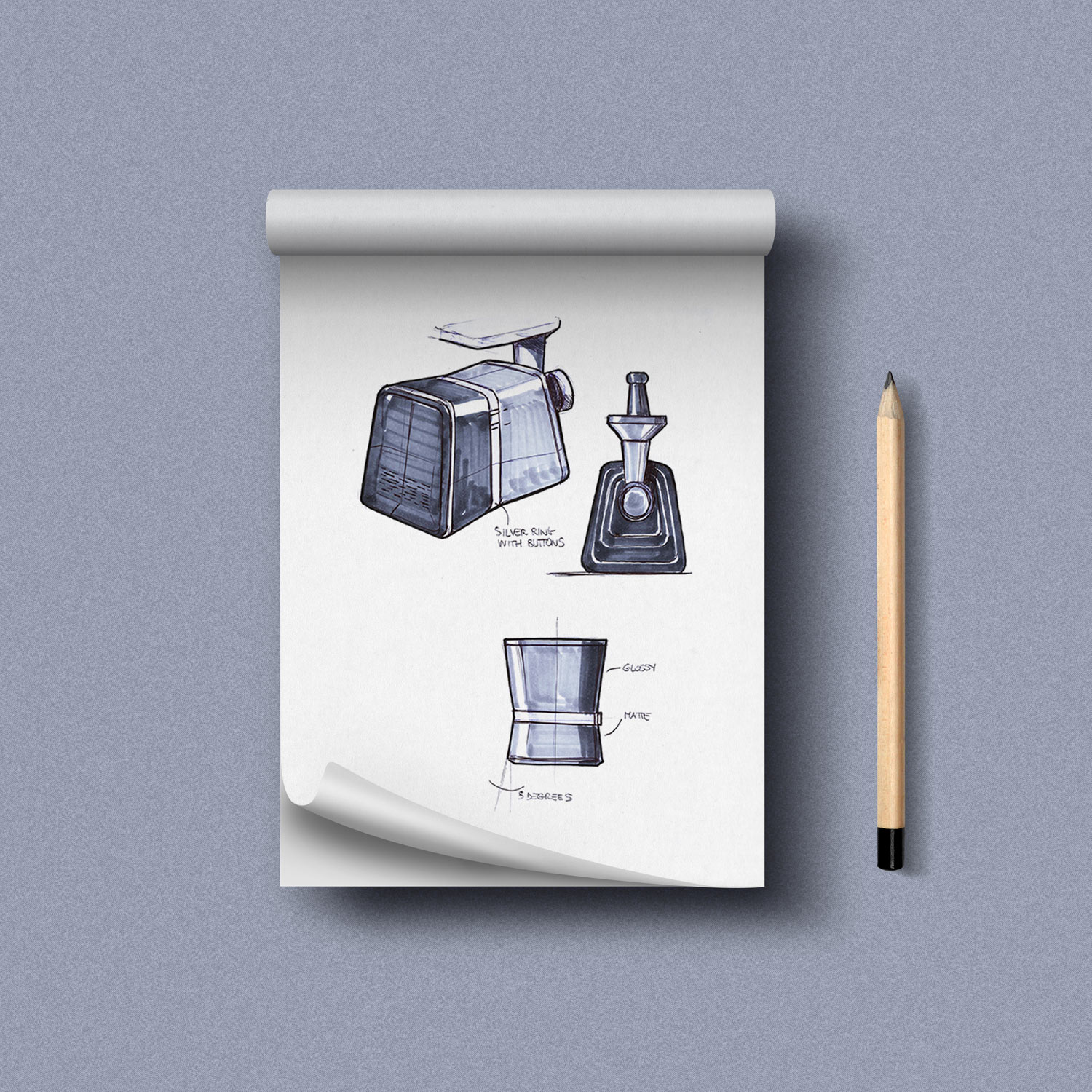 Assigned task
In China, meat grinders are widely used in the home appliances market, but there is simplistic.
Sunmile asked Studio Volpi to redefine the aesthetic lines of its meat grinder, in order to create a device capable of standing out in such a vast and competitive market.
Our task consisted in the creation of four different models, to be used by four specific markets with cost sharing: a top-range product, with steel finishes and a more sophisticated design; a basic one, entirely plastic-made; and two medium range models.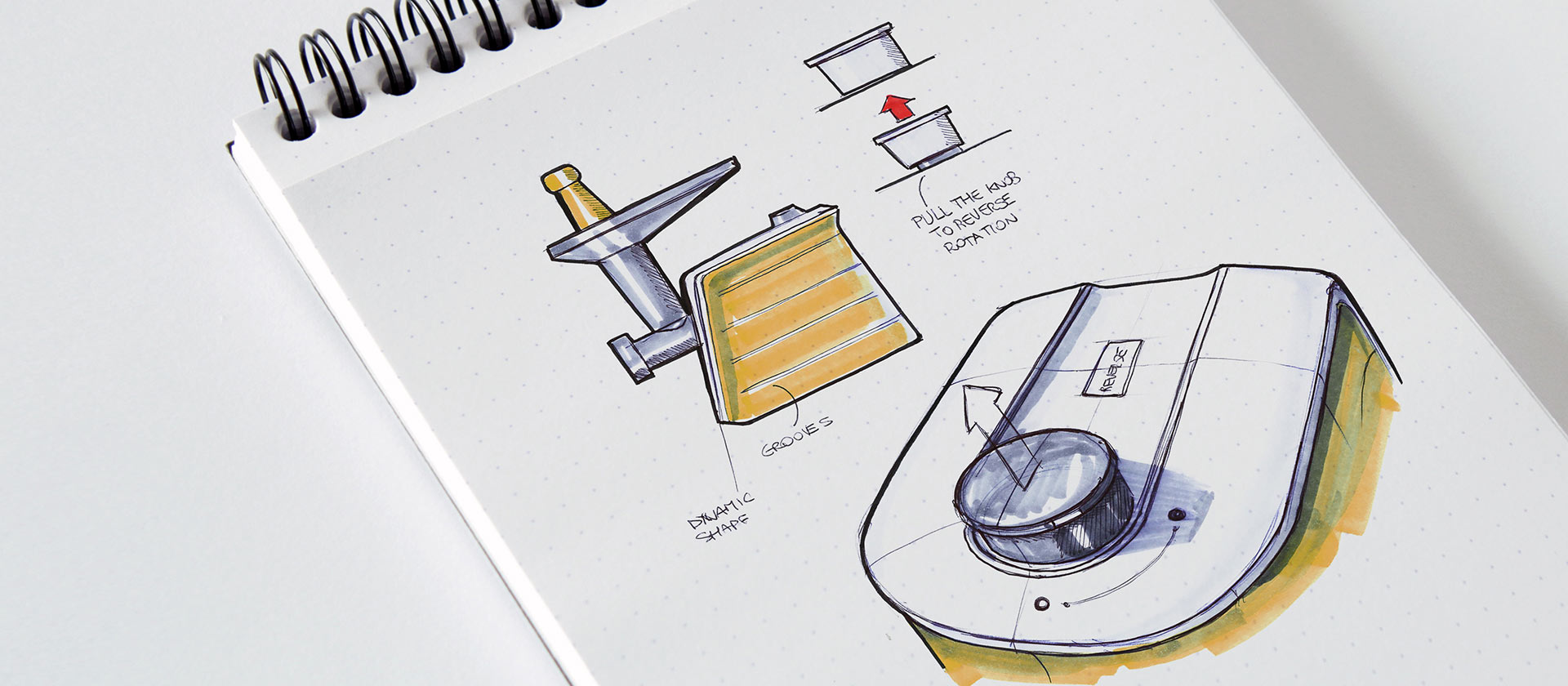 Challenge
In China, the style trends of meat grinders are quite orthodox and predictable. This is due to the positioning of its internal components as inner blades and mechanisms for meat grinding cannot be reduced or moved.
The main issue was to integrate the aesthetics with these technical aspects, changing their conventional schemes to create something innovative and fresh.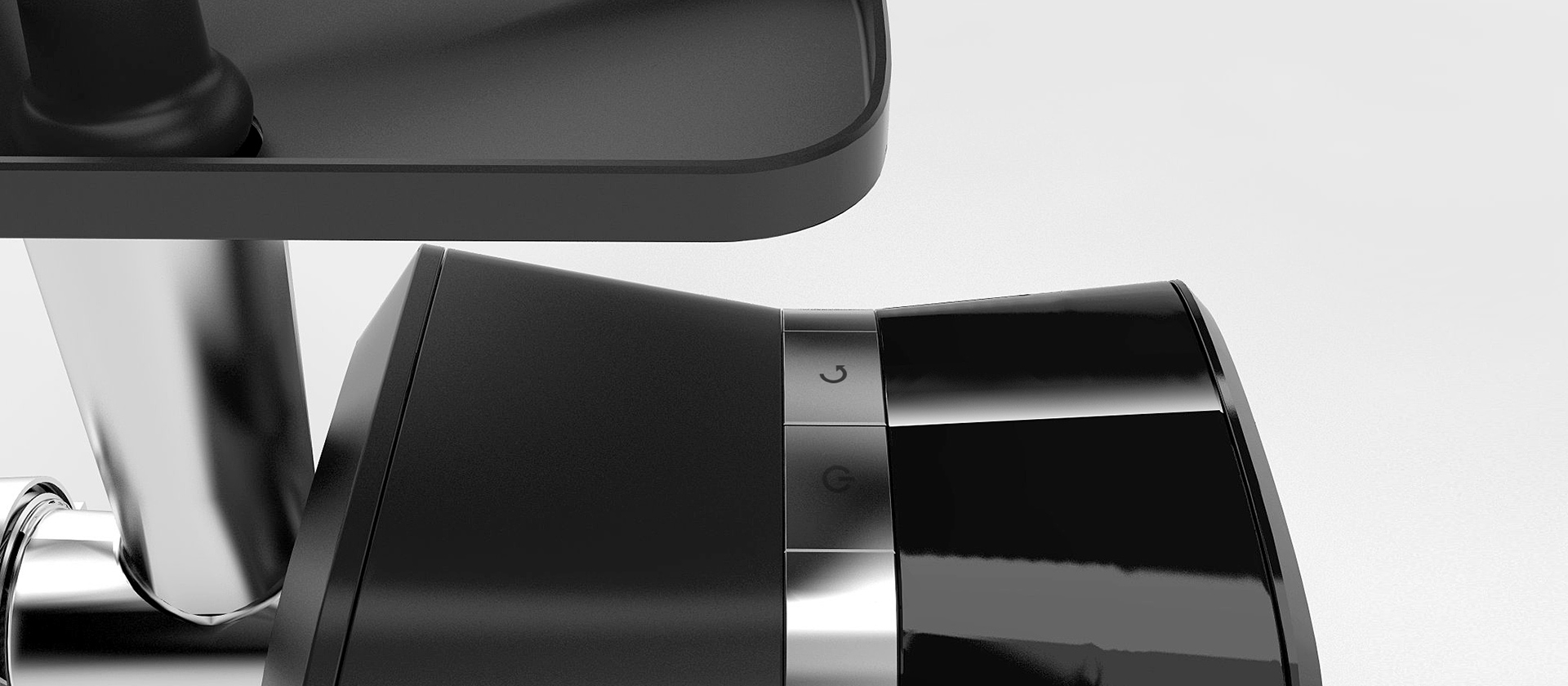 Solution
From the analysis of the Chinese market, the main trends revealed a move toward dynamic shapes and combination of different materials. We used stainless steel for the cylindrical element to give it a more professional look, and worked on finishing and materials to recreated the same feeling of European small appliances.
We also worked on the improvement of the technology, replacing the typical button panel with a multifunctional handle. In one of the models, the handle was replaced by a keyword, directly integrated into the design.