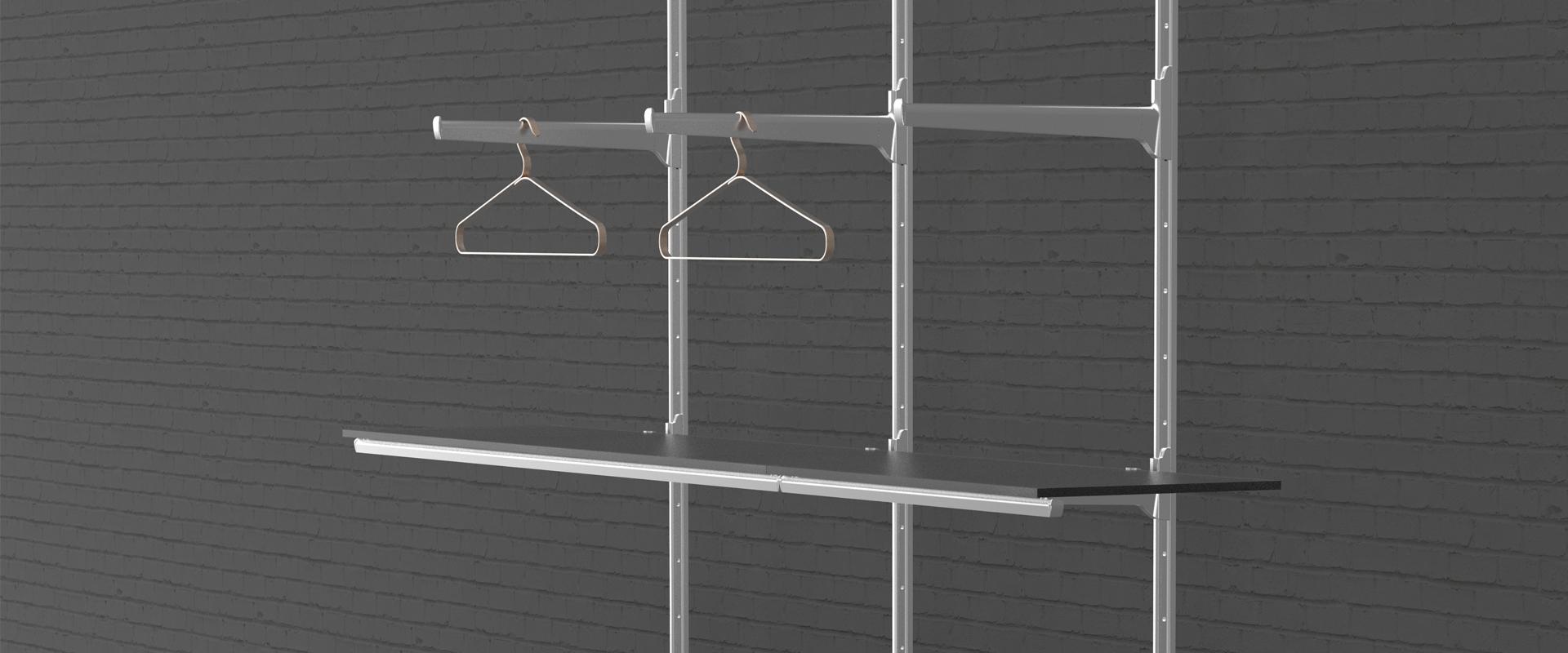 The shape of flexibility
Suntop
Display system
Suntop Group was formed in Xiamen, China, in 1999. It offers world-class store fixtures solutions for both domestic and international clients.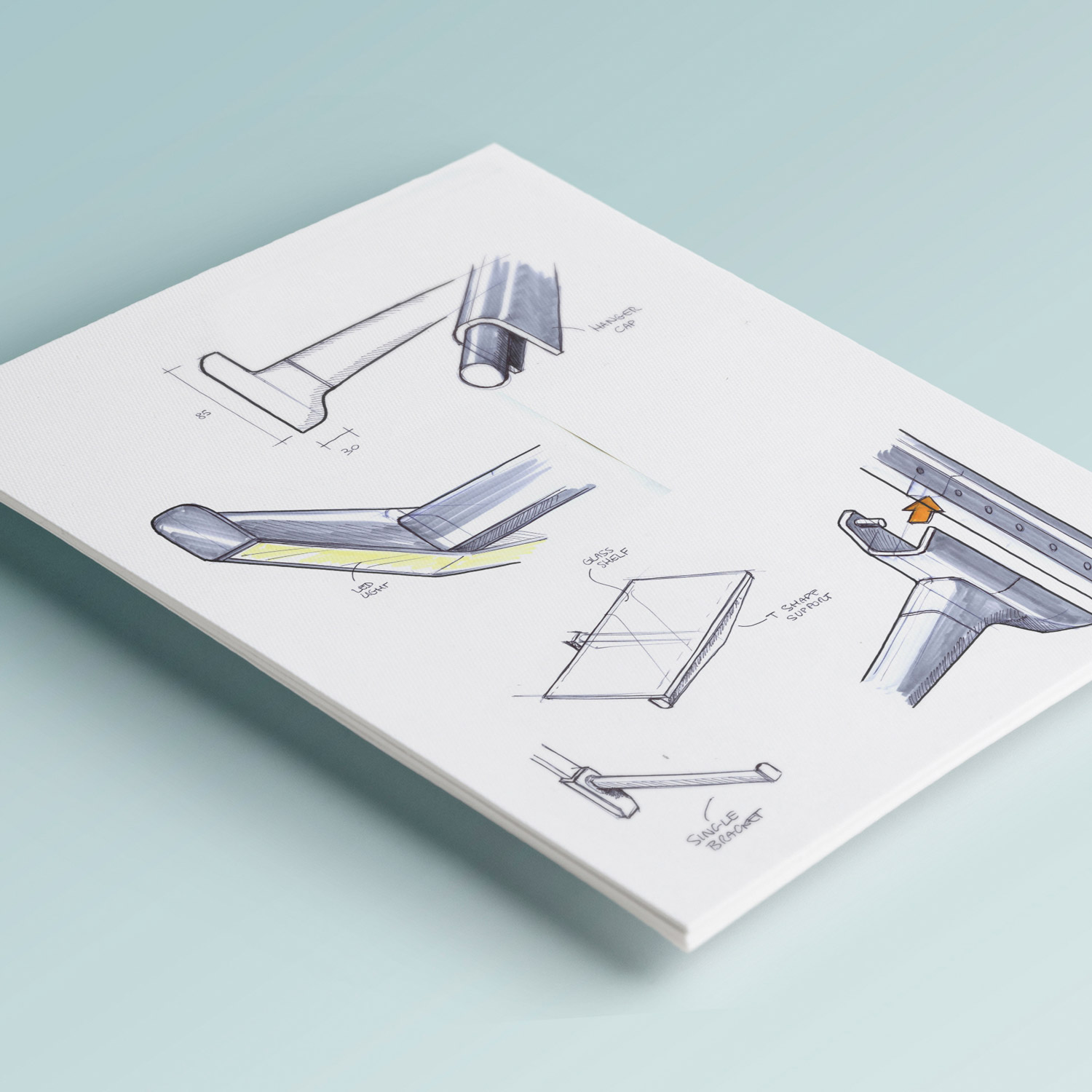 Assigned task
Studio Volpi partnered with Suntop in the design and engineering of one of their top products, the Suntop Display System. We were asked to manage the aesthetic restyling, adding some details which would make it unique and more functional.
Challenge
The main issue for our team was to find a solution to fit various situations and needs. In fact, the context of reference required that this kind of structure to be highly customizable and to guarantee the utmost ease of assembly in many different locations. Furthermore, its modules have to be minimalist and clean looking in order to emphasize the displayed goods.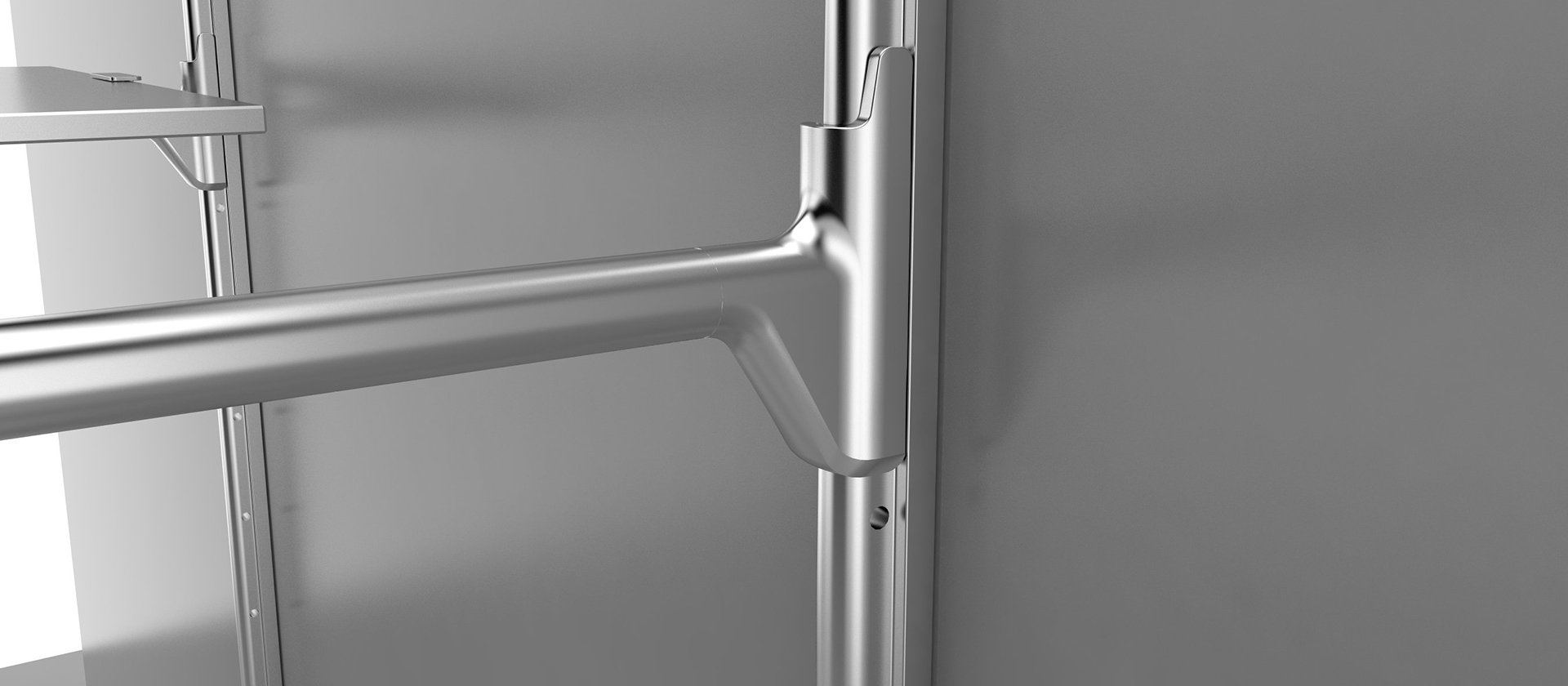 Solution
We began this project with an in-depth competitive analysis, highlighting the main trends and technologies of the industry. Then we focused on maximum flexibility in space configuration and attention to detail: we used brushed aluminium with the printed logo and worked on the Colour Material Finishing, where powder coating and finishing make this product even more interesting; we also inserted light elements into the modular system, to focus the attention of the users on displayed goods; while considering price holders and product descriptions.
Once the aesthetic concept was approved, our engineering team focused on the solutions for the lighting and the connection to the central structure, which had to carry different weights. The shelving supports were designed "ad hoc", assuring both stability and a quick assembly at the same time. The shelves can be customized using covers of different materials and carry a LED lighting system, which provides an eye-catching but low-cost light exposure.
Characterized by a delicate and soft mood, the product was winner of two design awards: Successful Design Award China and Good Design Chicago.