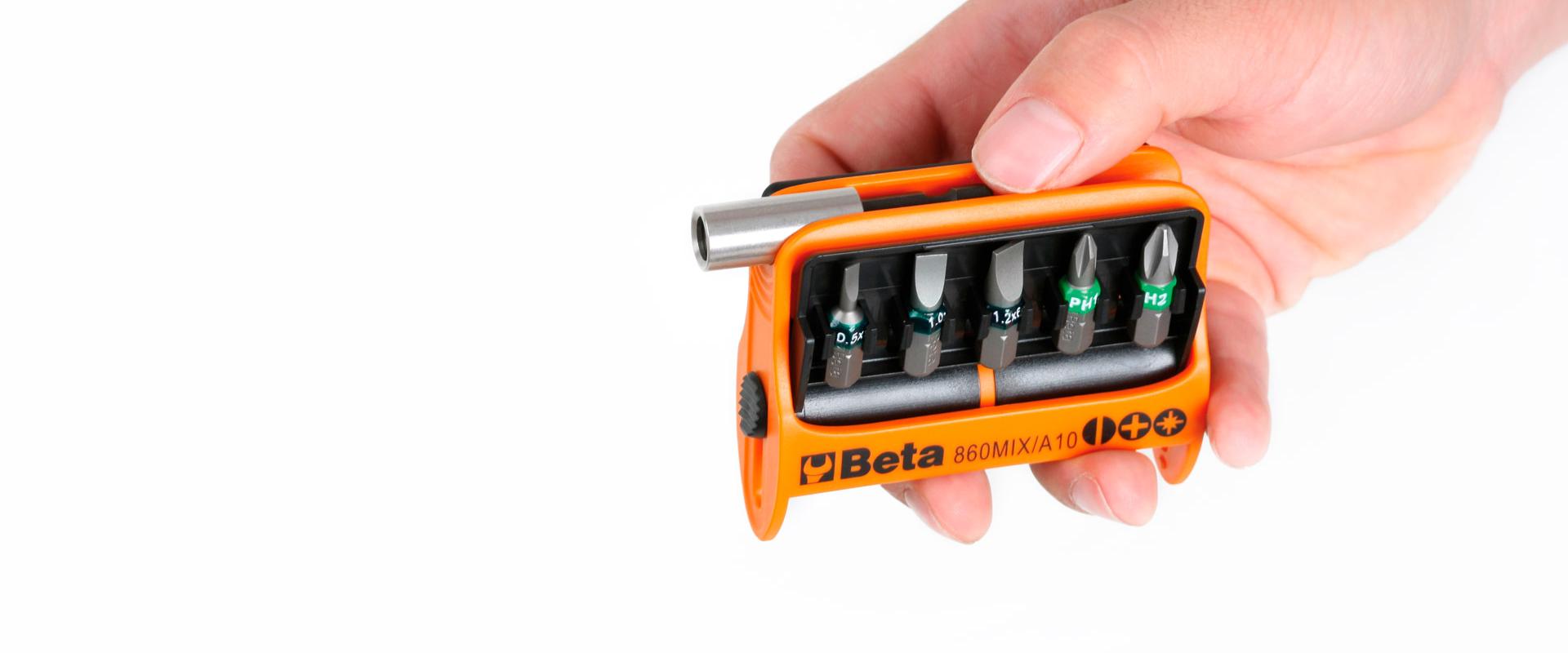 The compact case
Beta
BITS
Beta Tools (Beta Utensili) is leader in the production and sale of professional tools.
It started as a family company, and thanks to its quality and innovation, it has been able to distinguish itself on the market. The company has developed a range that includes 20 product categories and over 10,000 references that cover and often anticipate the needs of modern and efficient establishments.
Assigned task
Beta Tools has commissioned Studio Volpi to design a portable tool kit with a particularly compact case, including an innovative and attractive shape, so as to encourage and stimulate sales.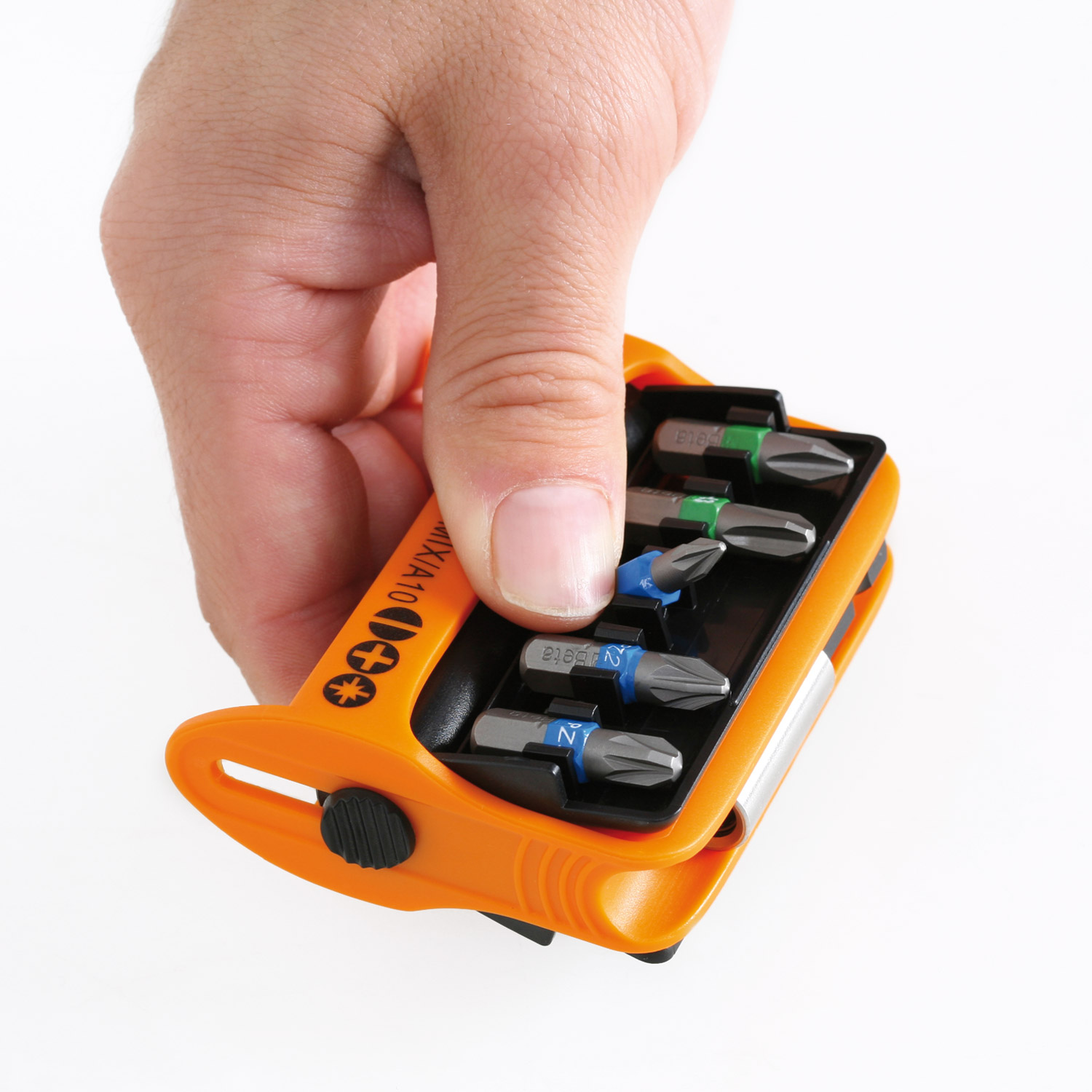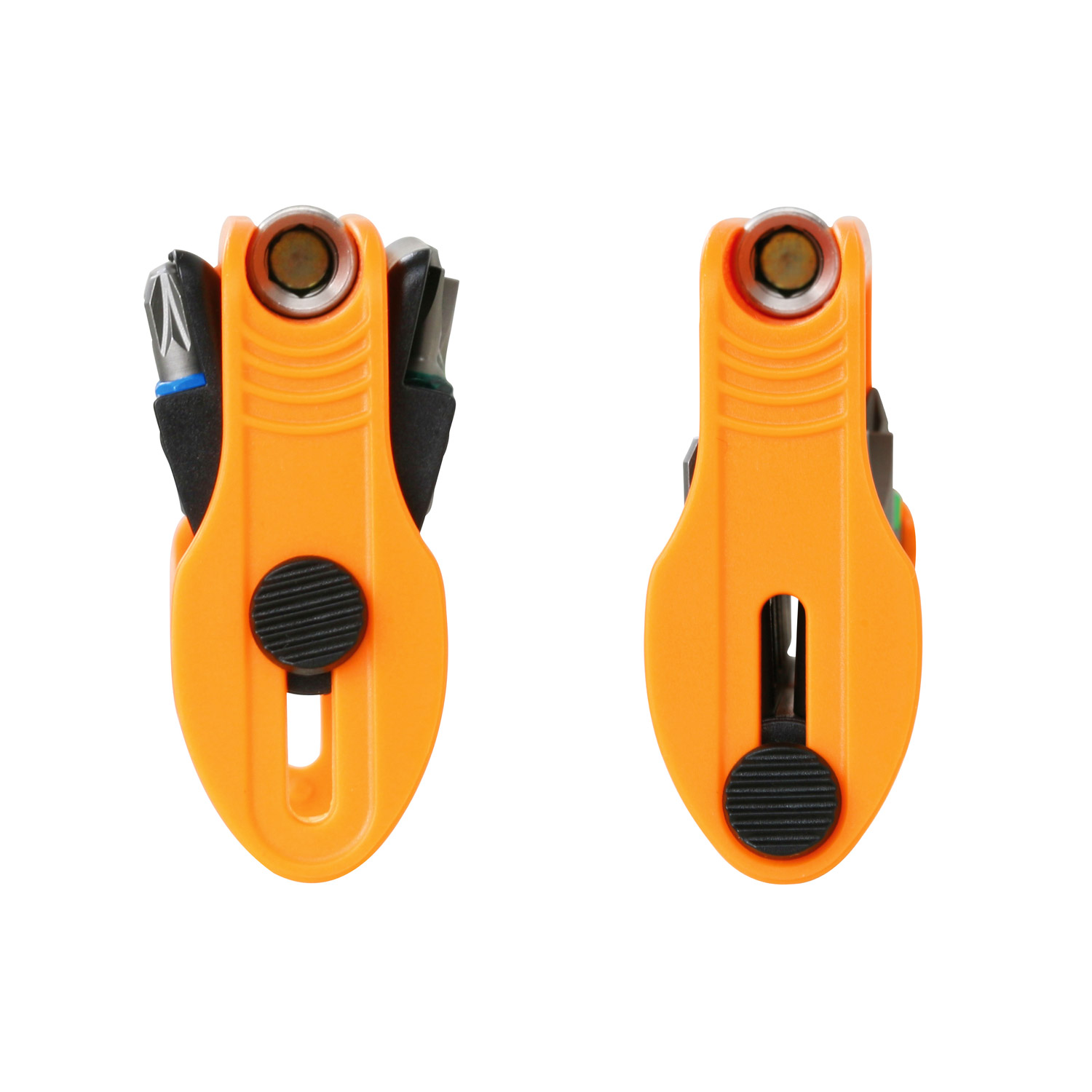 Challenge
Pragmatism in the use of confined spaces represented the most critical part of the project's development: generally, this type of product entails a larger size, thus allowing it to include more tools. However, larger sizes make it difficult to handle. The main challenge, therefore, was in creating a compact design.
Solution
The Bits Case project, with its innovative and attractive shape, has an extremely compact design and features an innovative movement mechanism, which facilitates the introduction and removal of the inserts despite the small size of the case.
The internal ratchet is very small, which makes it ideal when working in confined spaces and is more suitable than a traditional tool. The complete Bits Case set and the pointed ratchet are perfectly sized to be a portable tool kit.
In addition, the Beta Tools' pointed ratchet is of high quality: the finger grooves are easy to find, the direction selection switch is small but easily adjustable, the ratchet mechanism is smooth and silent. The ratchet has a 1/4" hexagonal magnetic tip and inside the magnet is secured with an e-clip.