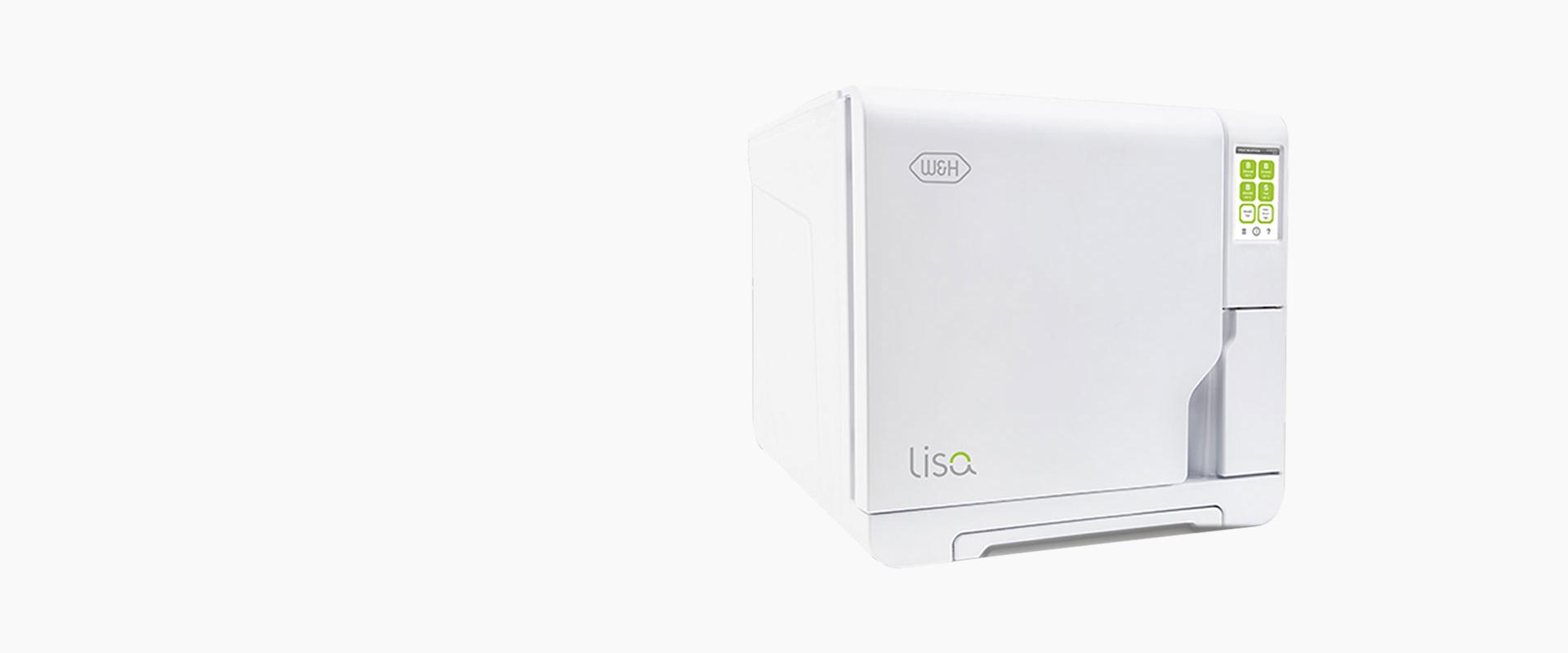 The new Lisa
W&H
Medical sterilizer
W & H is one of the leading manufacturers of dental products and instruments for dental practices, clinics and dental laboratories. The W & H headquarters - which stands out for its innovative product and service solutions, research and development, vision and high social responsibility - is in Austria, but sterilization is carried out in Italy.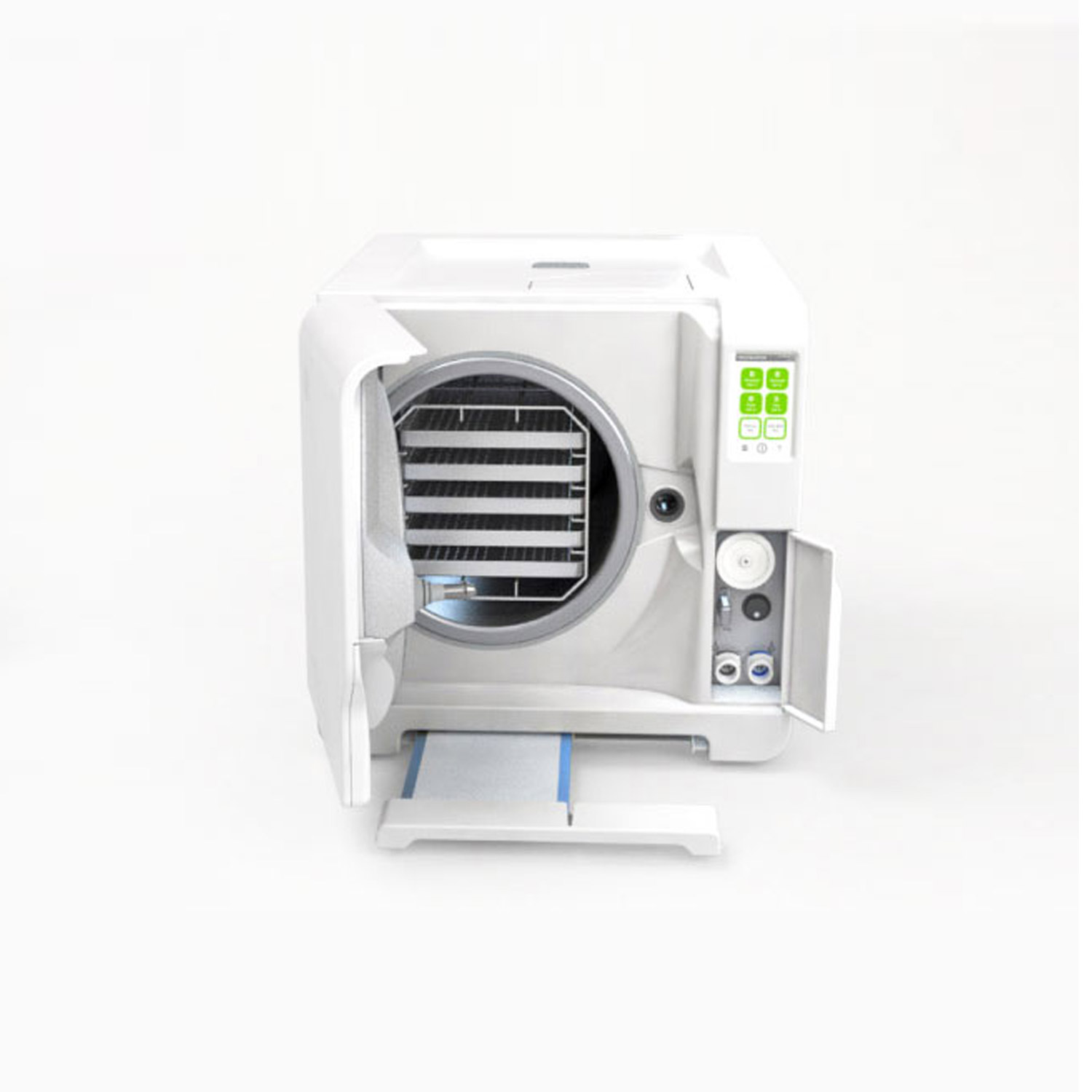 Assigned task
W & H asked Studio Volpi to transform sketches prepared by one of the internal designers in 3D mode, to engineer all the shells and plan the assembly and production process with W & H.
Challenge
For the new Lisa sterilizer, the major challenge was to create a modern, high quality and efficient device. It would also need to be quick, easy to use, with a safe and particularly ergonomic traceability. W & H's request was to have a new generation sterilizer that simplifies day-to-day work, making it faster and more efficient for the dentist or dental clinic.
The project made it possible to introduce a product on the market that can also reduce cycle times, increase the duration of the instruments and optimize energy consumption.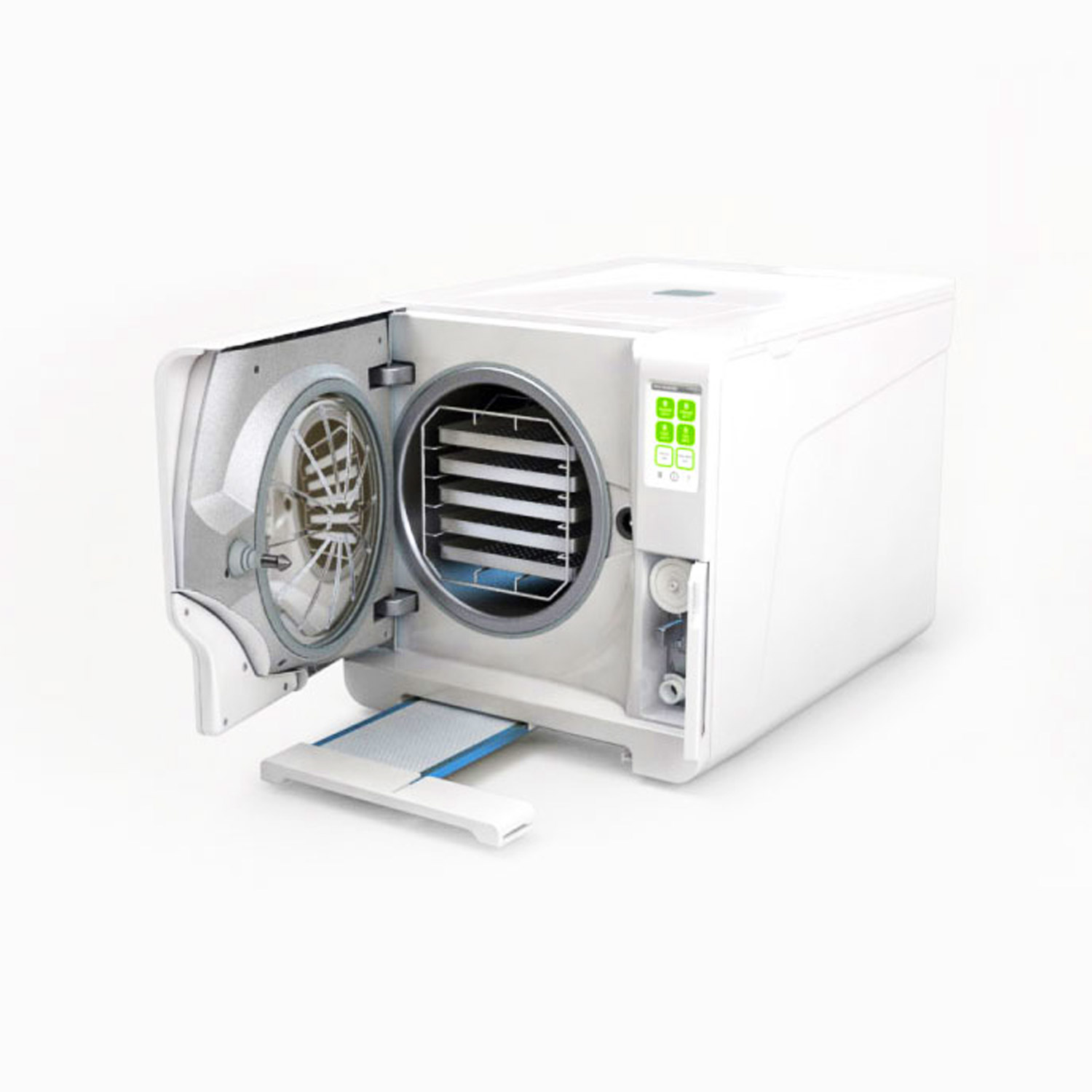 Solution
Studio Volpi's team of designers and engineers worked in synergy to create an easy-to-use color touch screen, user-friendly menu, with intuitive icons and structure, a simplified cycle selection, all of which would allow the new Lisa sterilizer to be perfectly usable by any company in the sector.
The efficiency in the usage of the new Lisa is made possible by the patented Eco Dry technology, which allows precise management of steam sterilization with a type B cycle for an average load (2 kg) in 30 minutes. This means that the new technology adapts drying times to the mass of the load, reducing cycle times, increasing the device duration and optimizing energy consumption.
A wide range of integrated traceability functions reduces paper waste, time and money, without requiring the use of other software or of a PC. The system is completely customizable according to the user's needs and includes functions and options for the automatic documentation of the sterilization protocol.
Furthermore, the Lisa sterilizer is integrated with the new Lisa mobile app, designed to facilitate the monitoring of up to 4 sterilizers, anywhere and anytime within the clinic. This translates into greater safety of the sterilization cycle and the patient's history. The aesthetic design, modern and practical, improves the instrument's ergonomics and simplifies its maintenance, allowing greater simplicity and ease of use. It also respects and optimizes the hygiene standards found in modern dentistry.