Brand experience at a whole new level
Hager
Multisensorial showroom design
Hager, a benchmark in the electric system market
Active in more than 130 countries and with more than 60 years of experience, Hager Group is a worldwide leading supplier of services for electrical installations in residential, commercial and industrial buildings.
Constantly engaged in the development of innovative technologies and solutions, Hager is the point of reference for electrical systems, building automation and energy efficiency.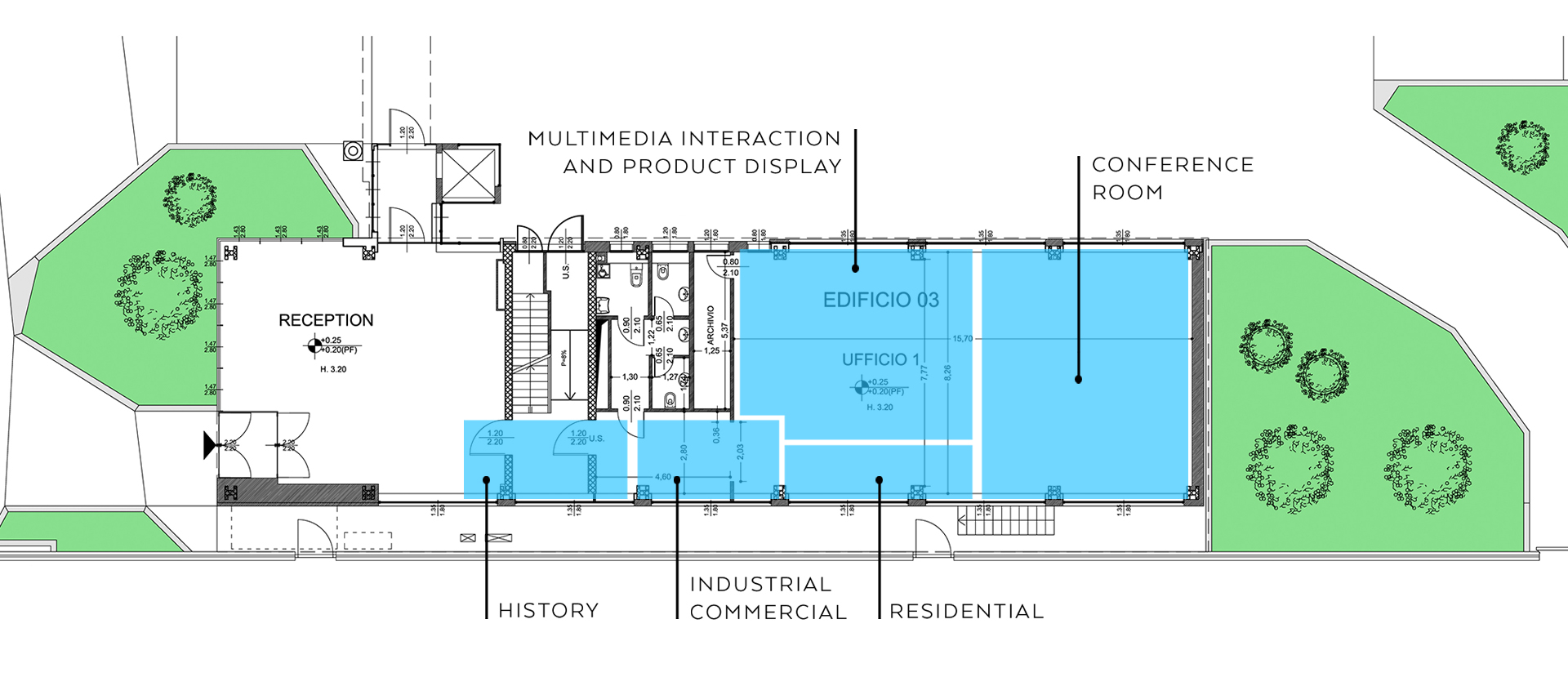 Assigned task
A memorable showroom experience
Following the growth of the company and its brands, and the recent reinforcement of its presence in Italy thanks to the acquisition of the Bocchiotti brand, Hager asked Studio Volpi to design a showroom for their new headquarters in Milan, aiming at an unforgettable customer experience that could represent the innovative spirit of the company at its finest.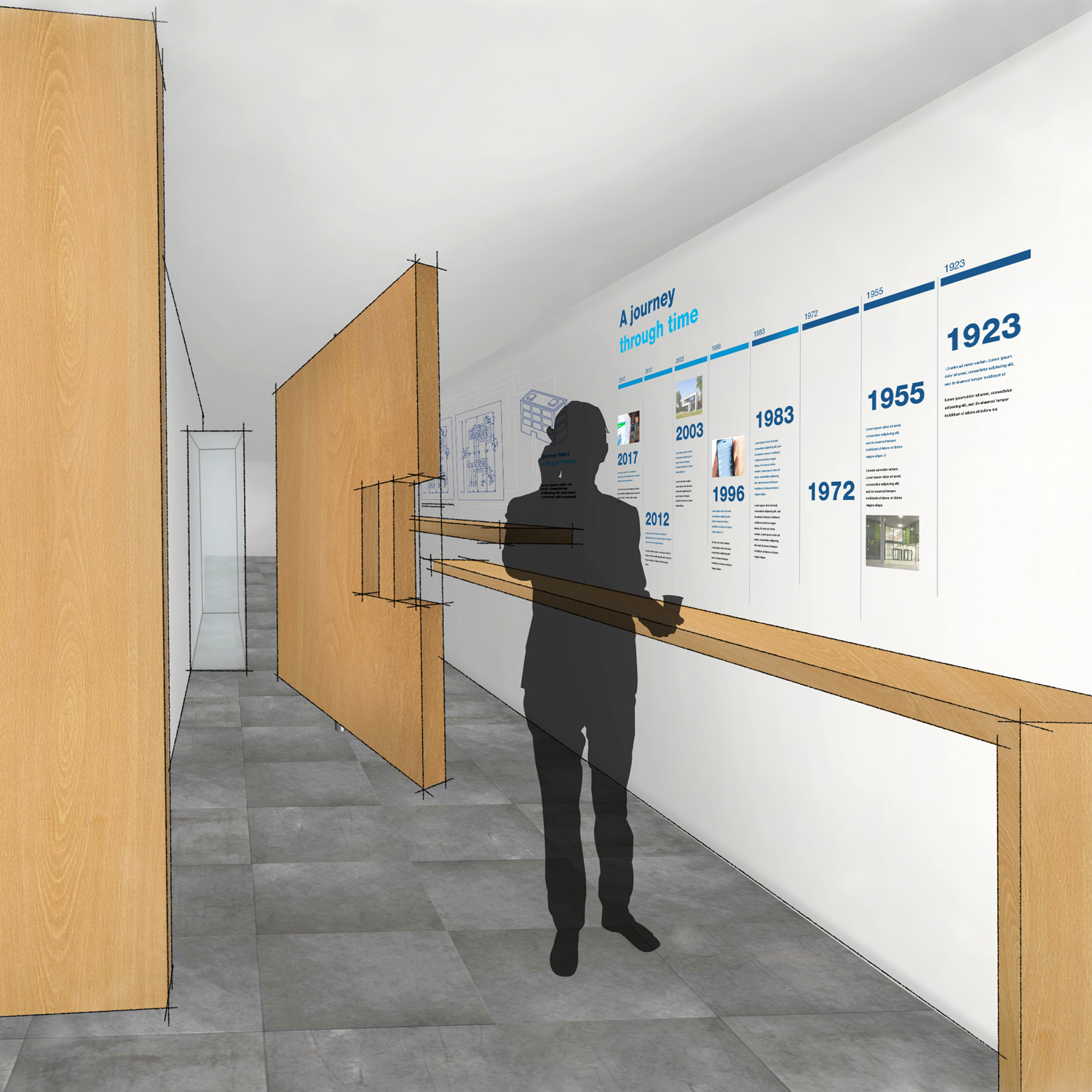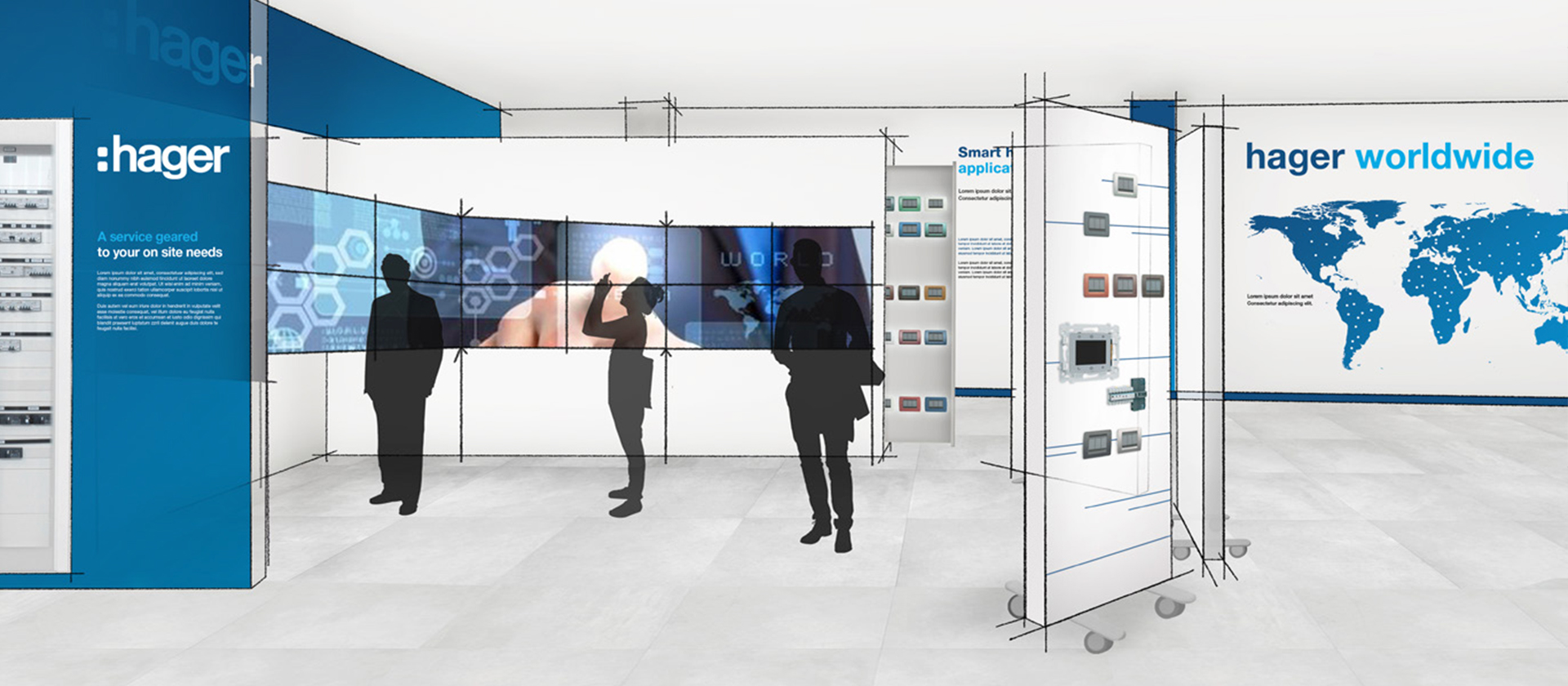 Challenge
Providing smart flexibility with an innovative vision
The project had some key points that needed to be maintained such as the conference hall and some more classic product exhibitors, that had to be treated in a more innovative way.
The structure of the room was challenging too, given its shape. We had to take into account the open space room when developing different areas, with different purposes, that had to be combined in a cohesive experience with high levels of flexibility for the whole space.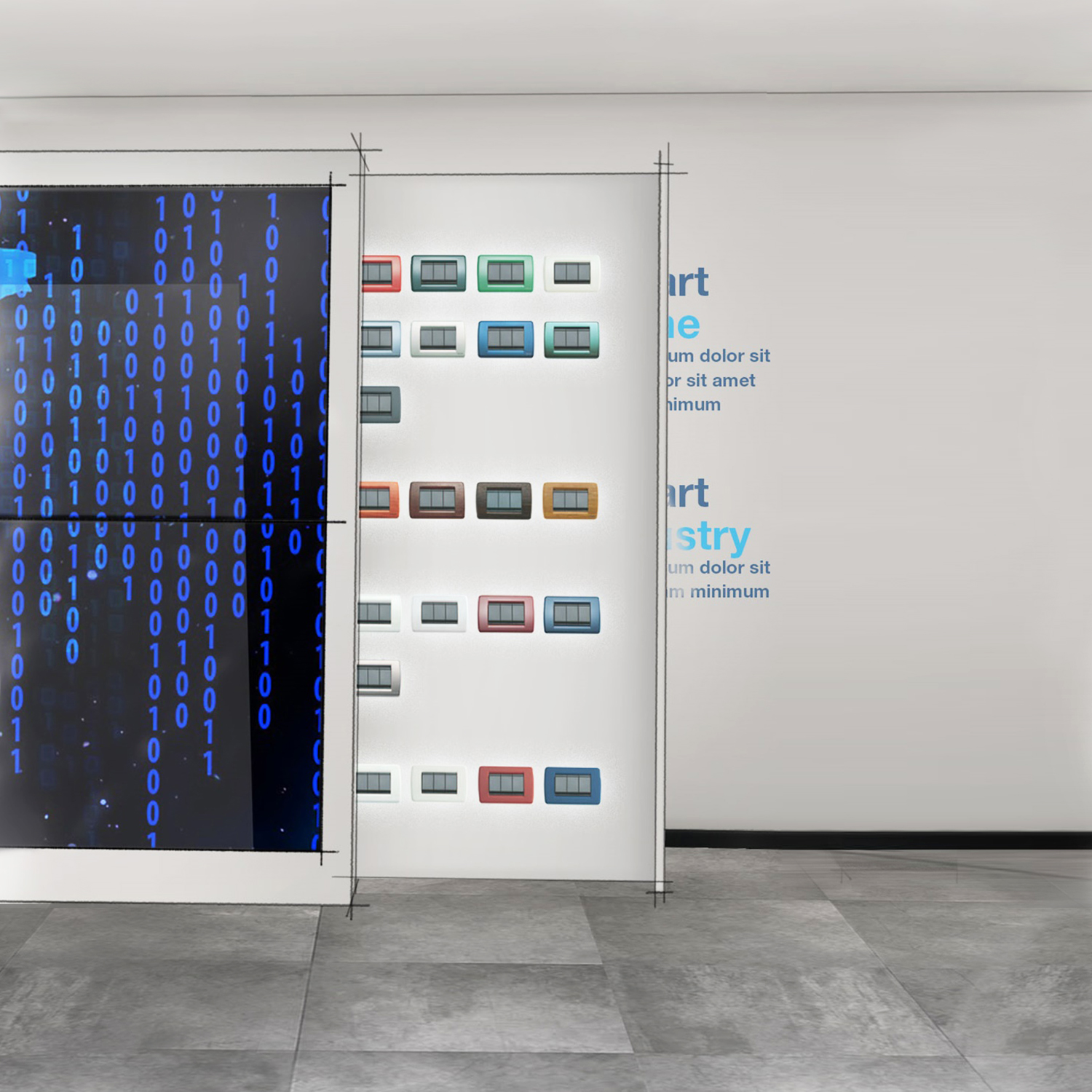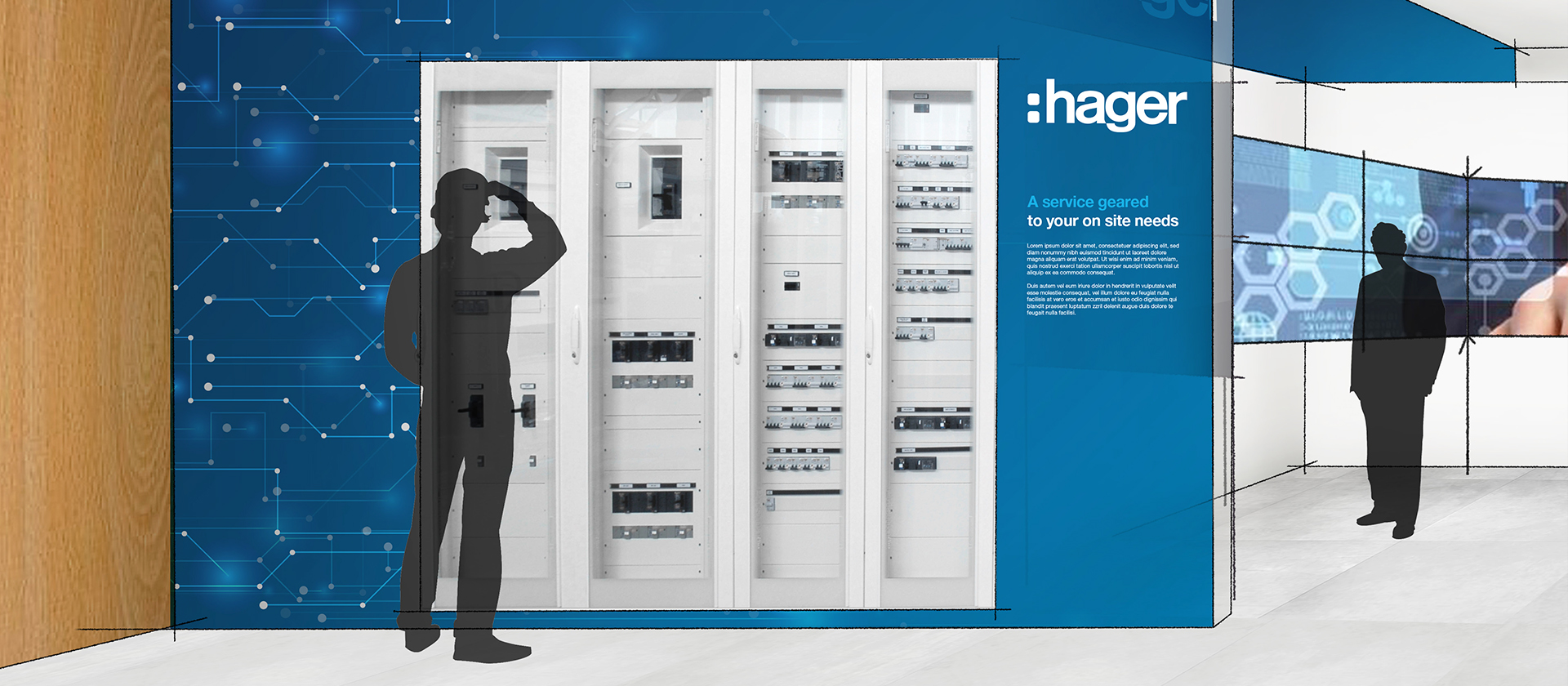 Solution
Engaging the visitor through a multisensorial experience
Our proposal explored all the possibilities of a combined application of both physical products and virtual solutions, keeping in mind that we had to provide a striking experience for customers that could also be a new way of approaching prospects and making business for Hager.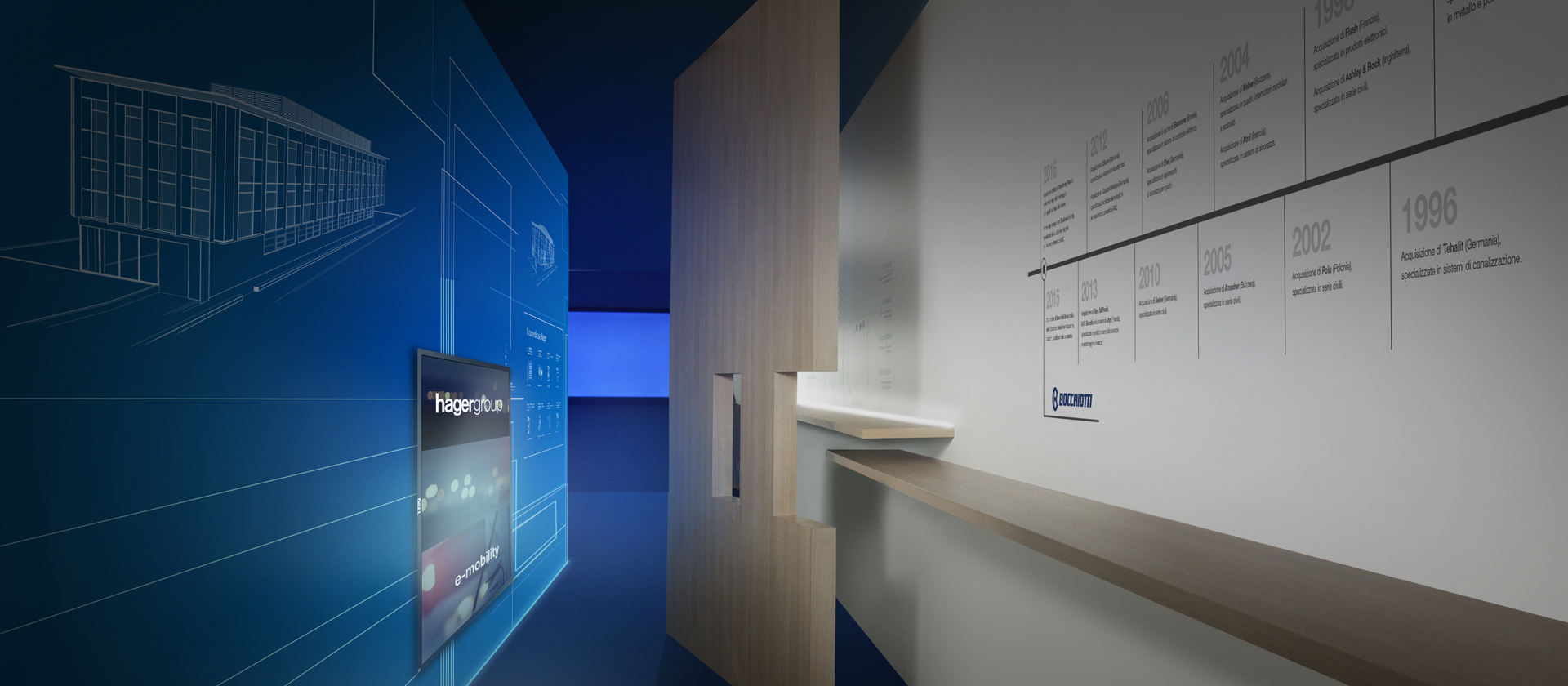 The final project we developed and set up for Hager included a 7 meters long interactive video wall, an exhibition area with flexible solutions for products display, a timeline of the history of the company, and a versatile and modular conference hall.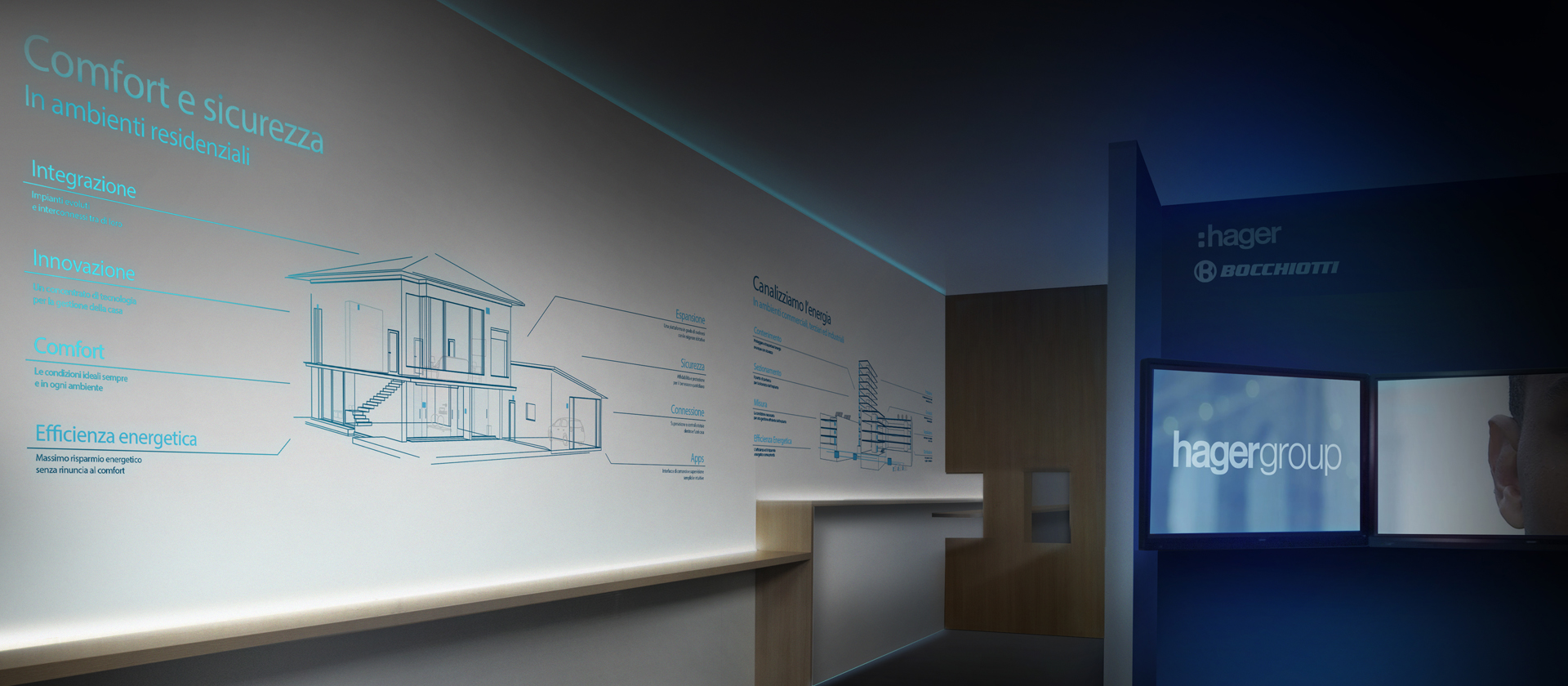 Our work on the grand interactive video wall installation was focused on enhancing the awareness about the innovative spirit of the brand, making the user the focal point of the entire showroom experience.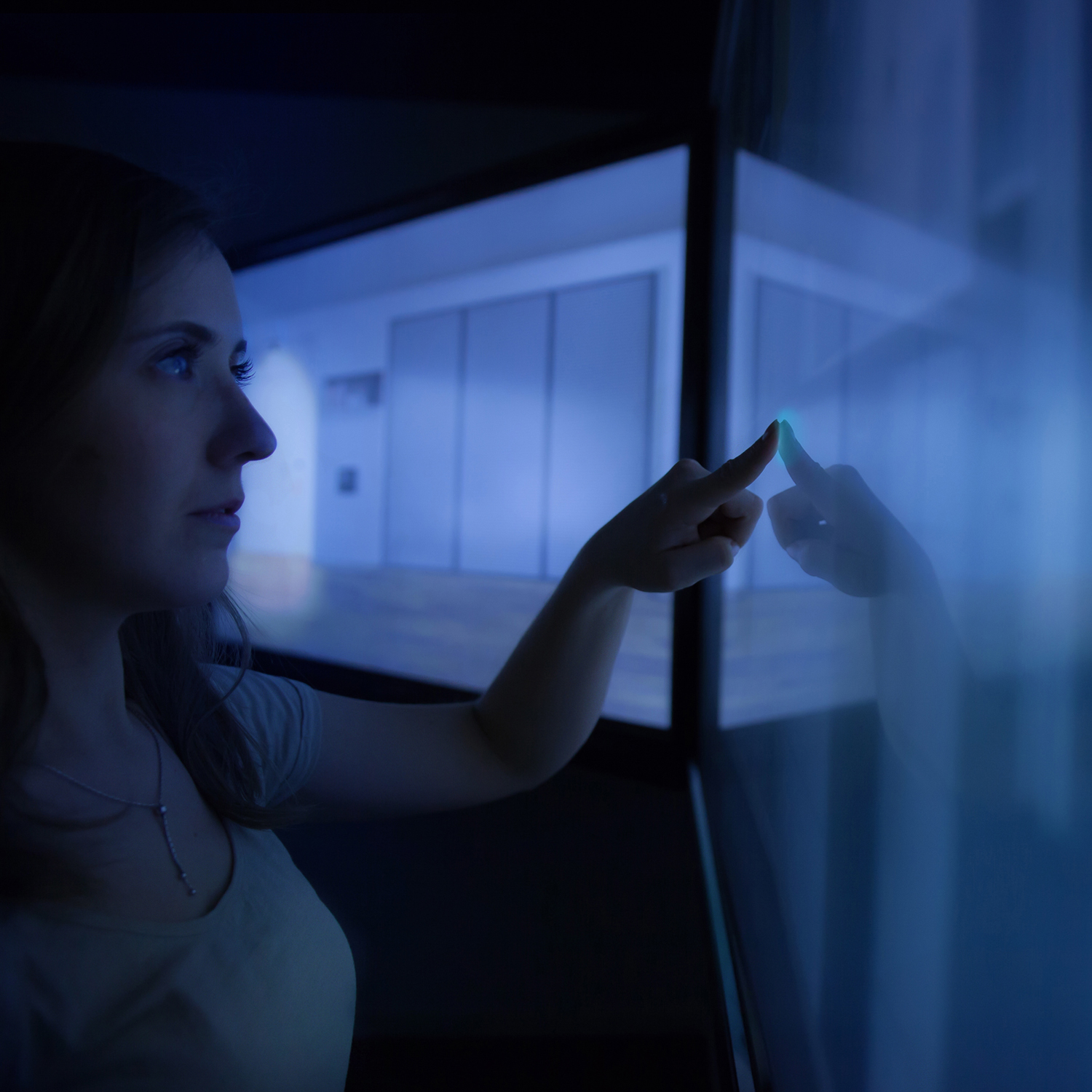 Thanks to an embracing circular design, the user can really immerse in the world of Hager Group. Given the multi-touch screens and the combined application of corporate video presentations, multimedia contents and interactive set, this showroom is not just an exhibition: it's a multi-sensorial and highly engaging experience where the viewer is not just a passive bystander.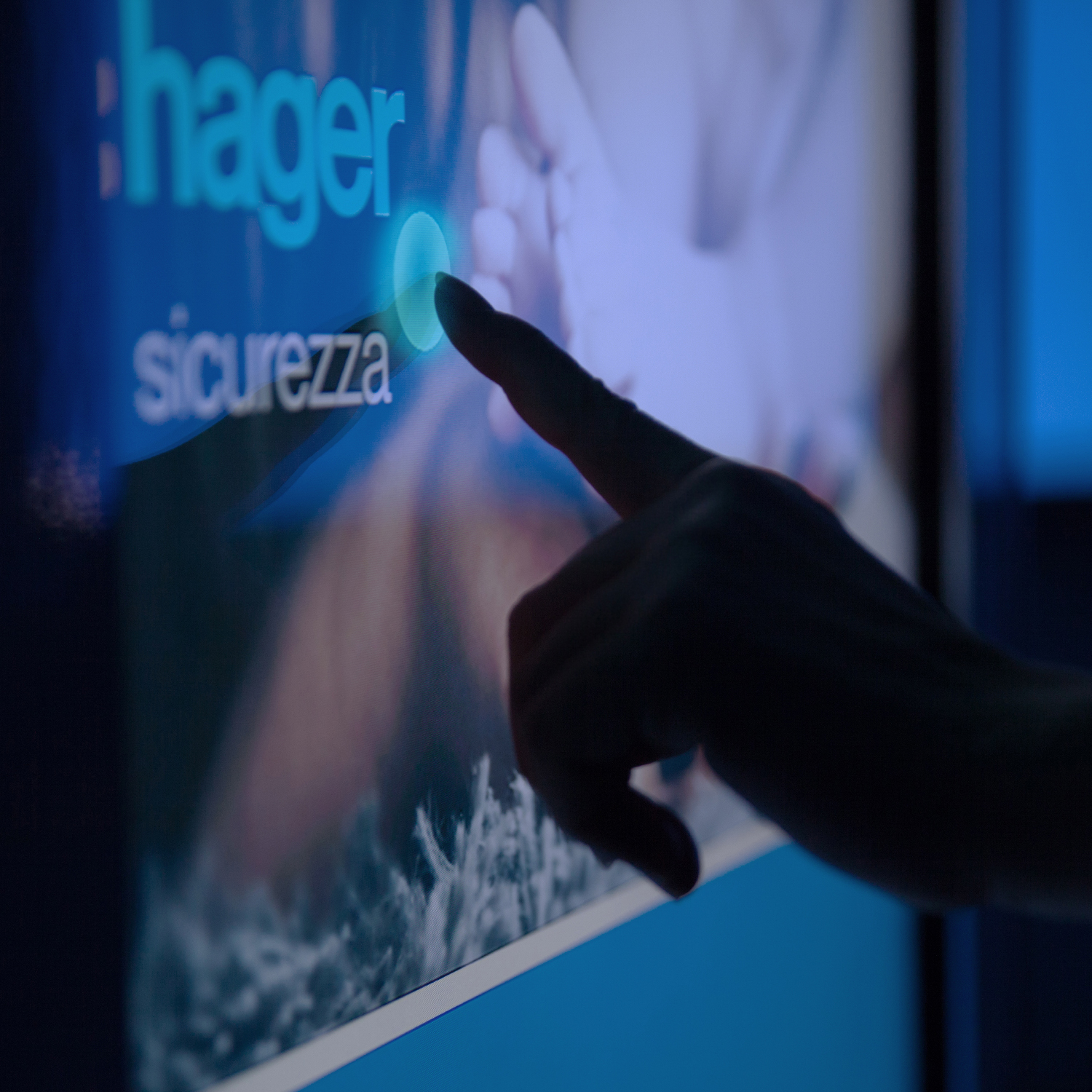 Contrary to a physical exhibition, this digital experience allows to perceive the actual benefits of Hager Group's products with immediate effectiveness.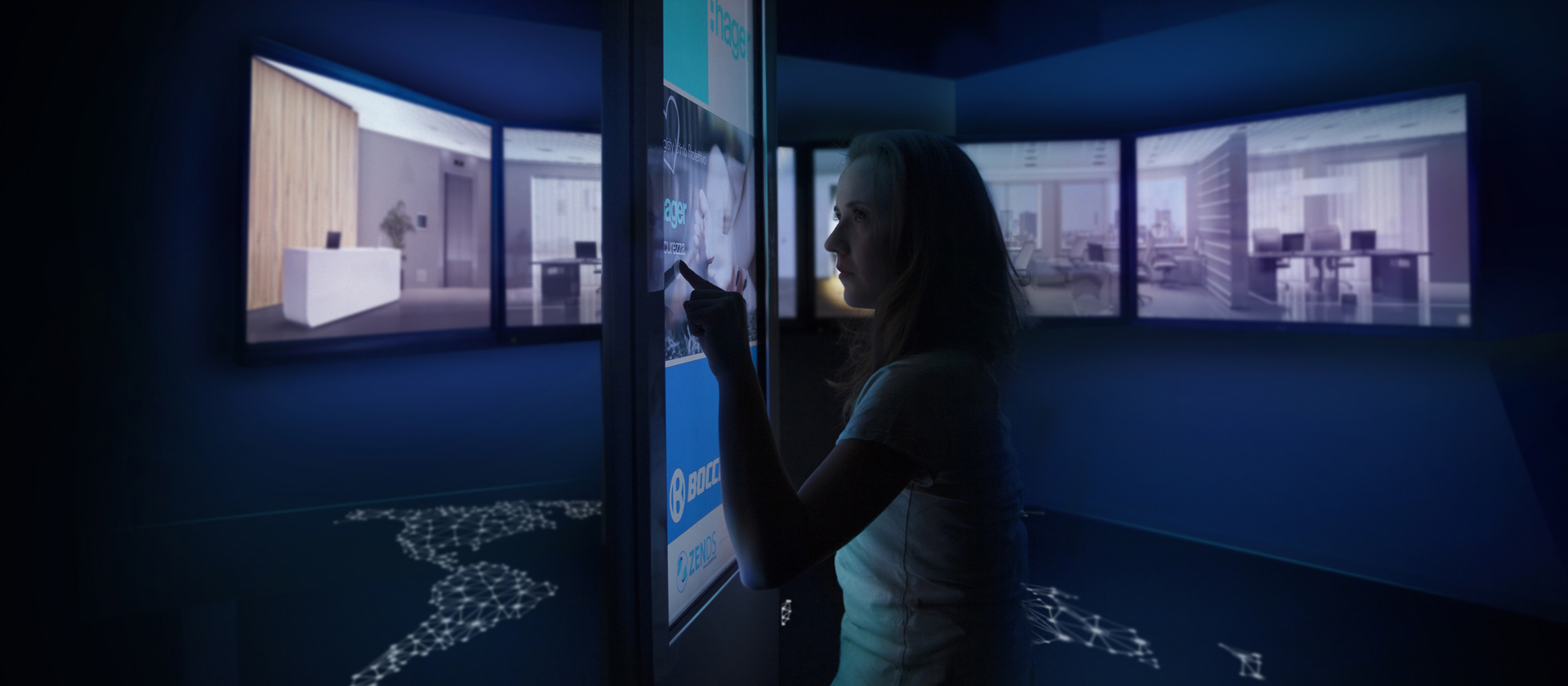 From the smallest detail to the biggest touch display, this showroom is designed to maximize the engagement and brand experience, narrating in a compelling way the history, mission and overall innovative vision which distinguishes Hager Group's work in the world.