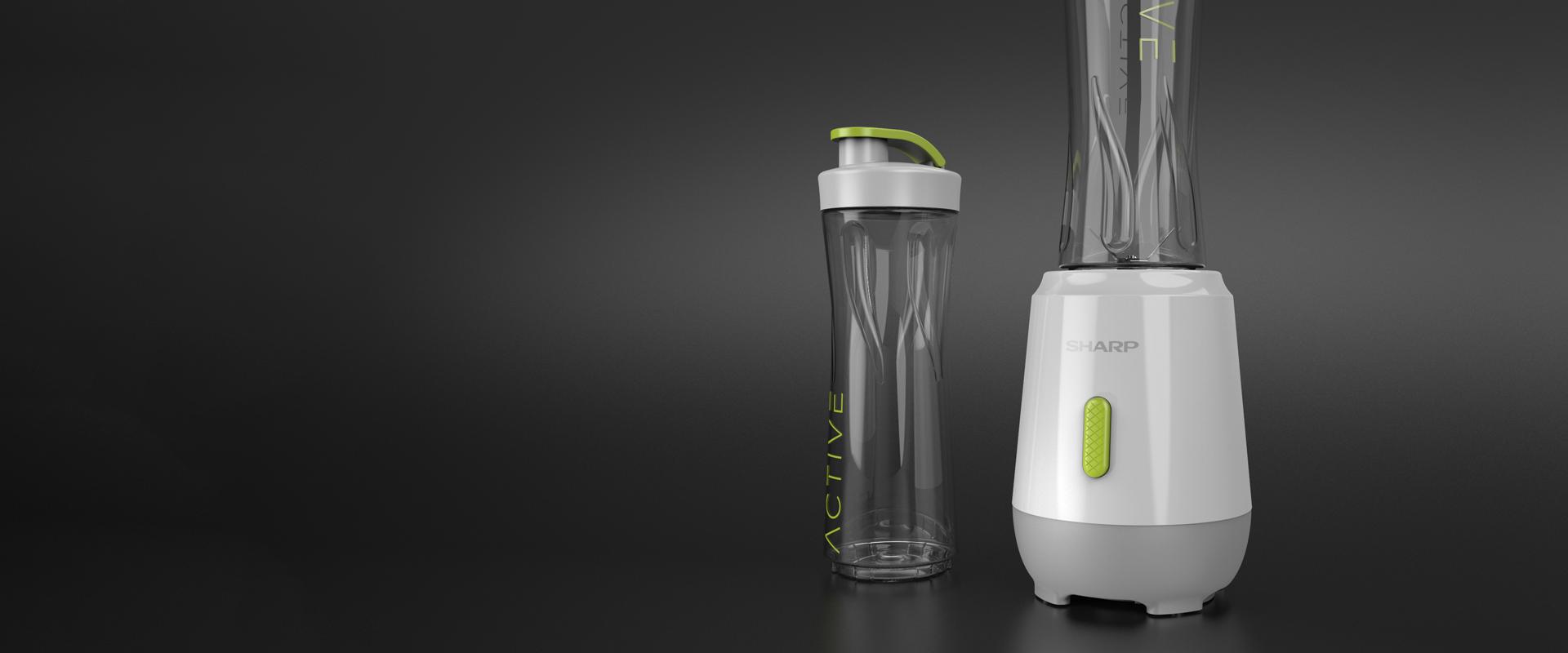 New perceptions through CMF Design
SHARP
Personal blender
Since being founded in 1912, Sharp Corporation has continuously innovated across many product categories developing original appliances both for home and office. It is known worldwide for its unique electronic products and solutions, the use of advanced technology and the commitment to innovation, quality, value, and design.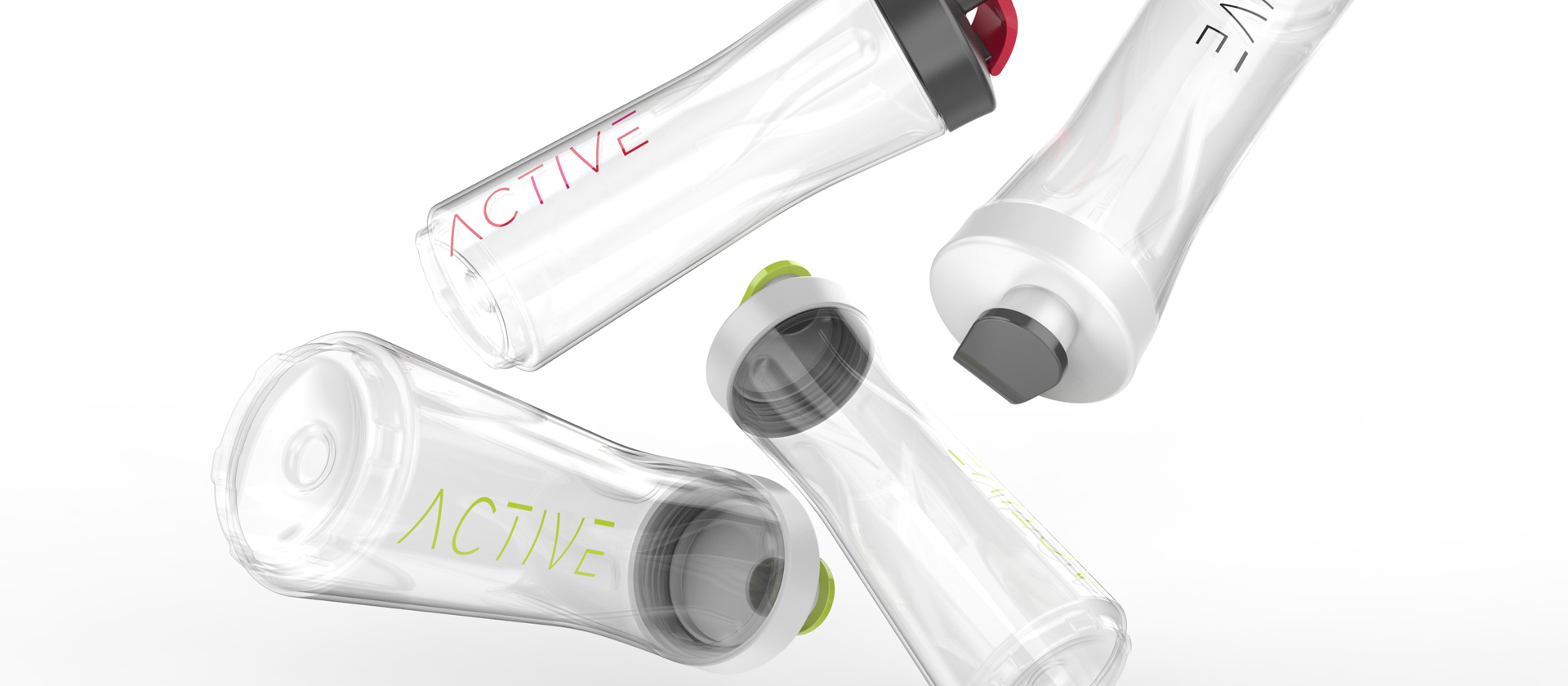 Brief
Sharp SDA wanted to give a makeover to some of its OEM products and turned to Studio Volpi to customize a personal blender and a vacuum cleaner through colors and finishes, but also with an eye to graphics and textual elements.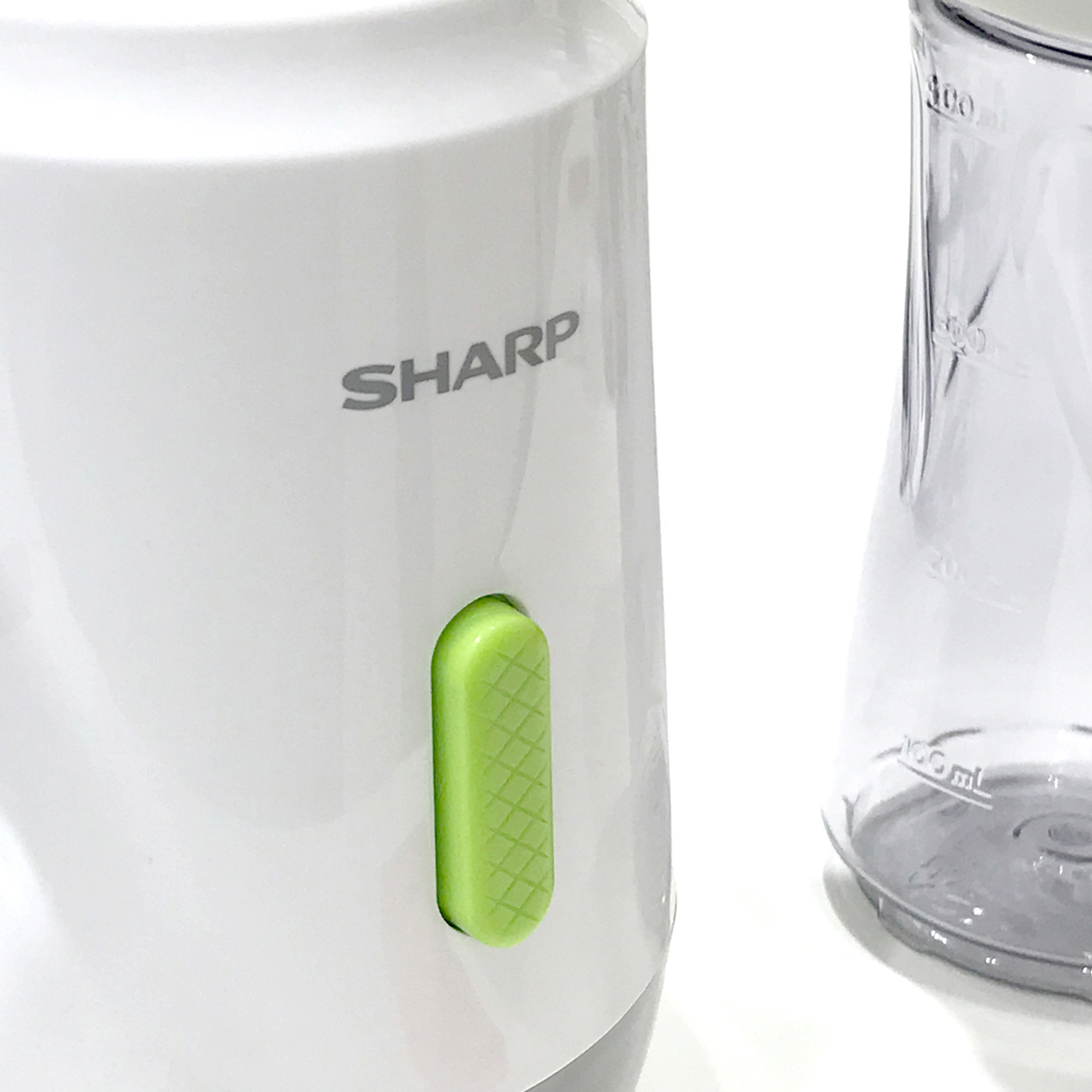 Challenge
OEM products present various limits due to their nature, and for such reason designing a distinctive identity became even more challenging as the same blender was already being marketed for other brands at the time.
The industrialization process limited extensively any design modification, we could therefore only change the color of a few elements such as the lid and the graphics applied.
Solution
Thanks to our research and a great deal of inspiration, we could identify and select the main targets for this type of product. After an in-depth analysis of the competitors, we decided to focus on a target of fit and sporty users with a healthy lifestyle.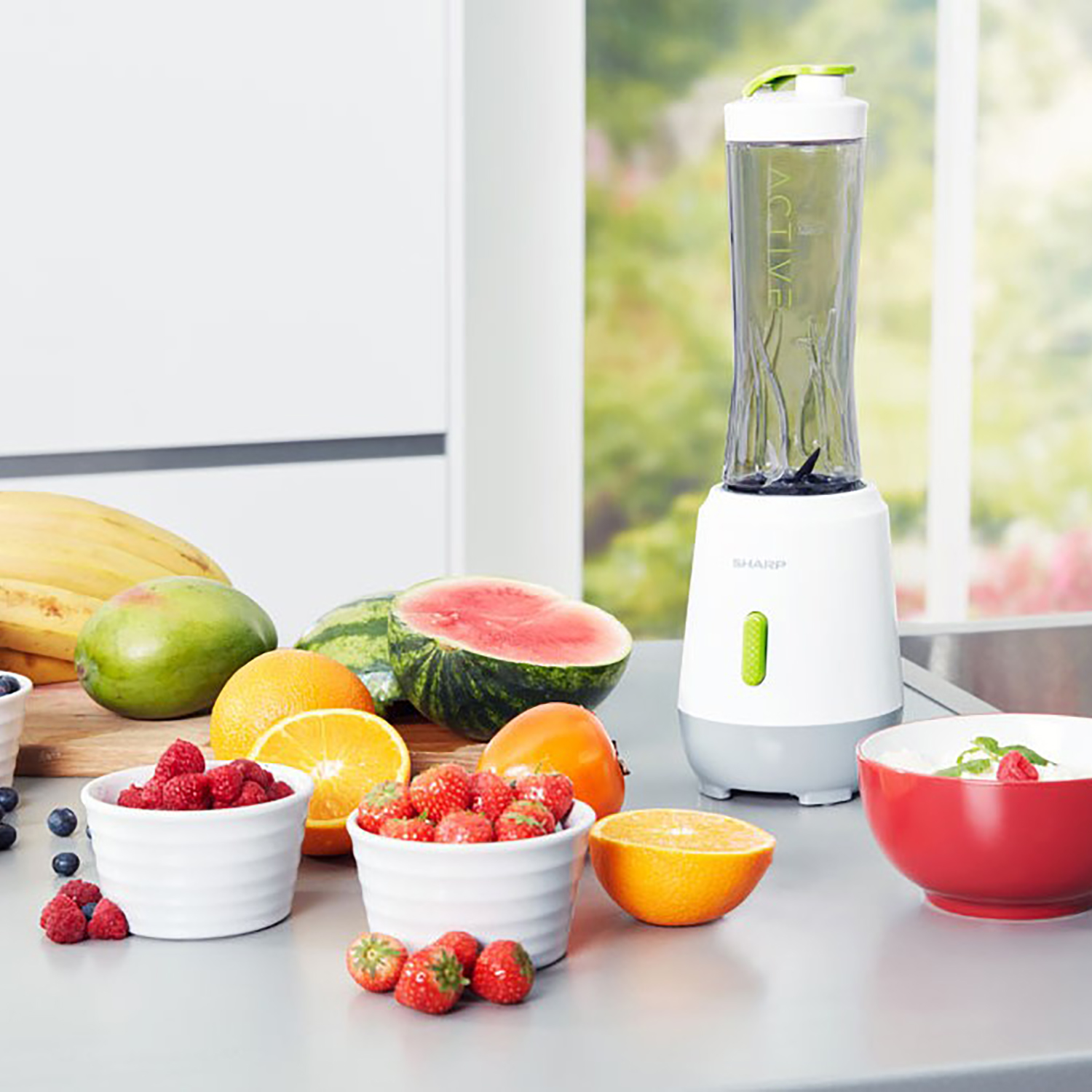 We chose glowing colors of great impact that are true eye catchers, presenting them with moodboards inspired by everyday items and elements which the target could identify himself with, going beyond the kitchen room.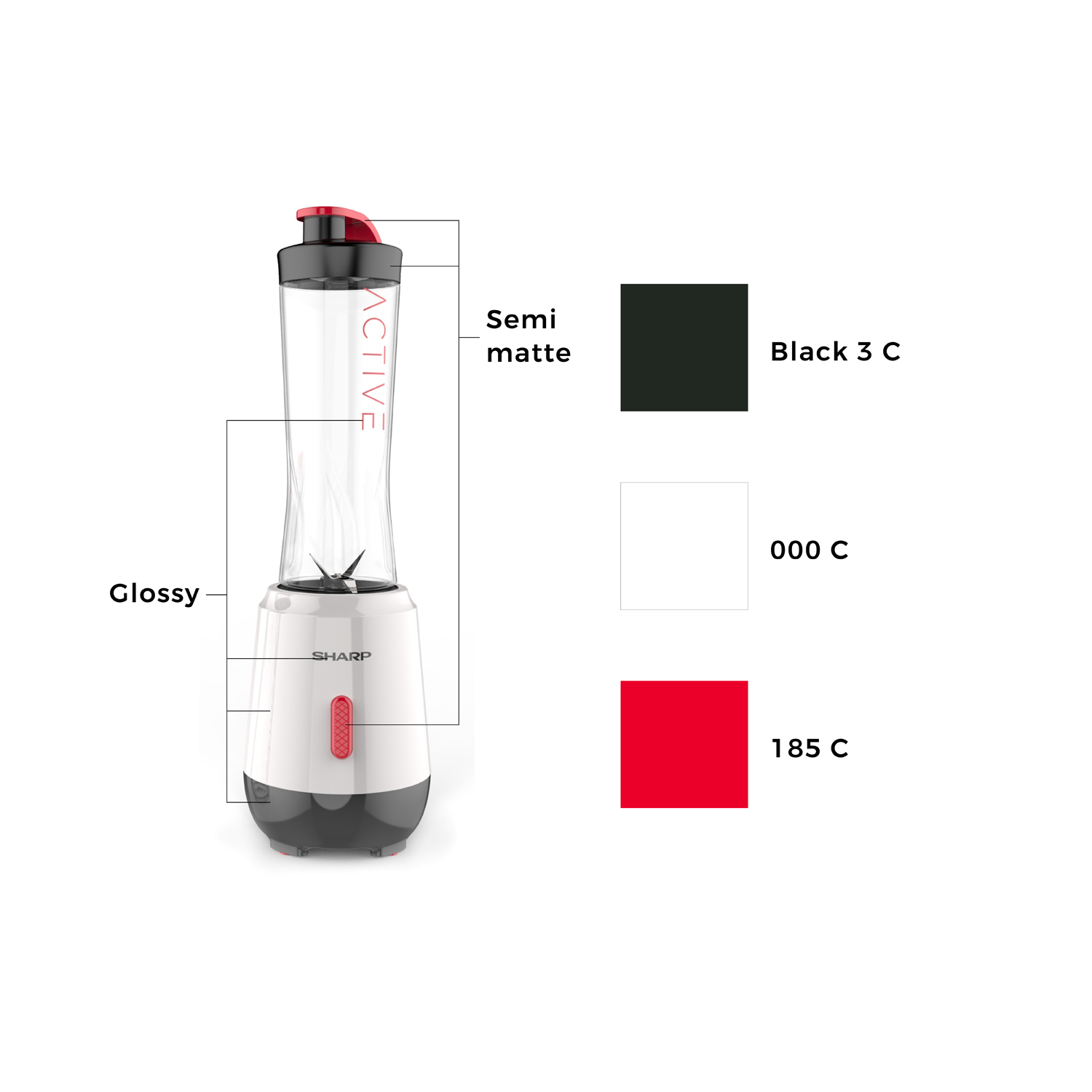 Its new CMF Design highlights the elements of interaction - lid and button - with a color different from the body to confer a stronger and more glamorous identity and offer the perception of a first-class product range.
The Sharp personal blender was presented at IFA Berlin 2018.